Satisfy the cravings of your guests with these crowd-pleasing Game Day Recipes from dips to wings and everything in between!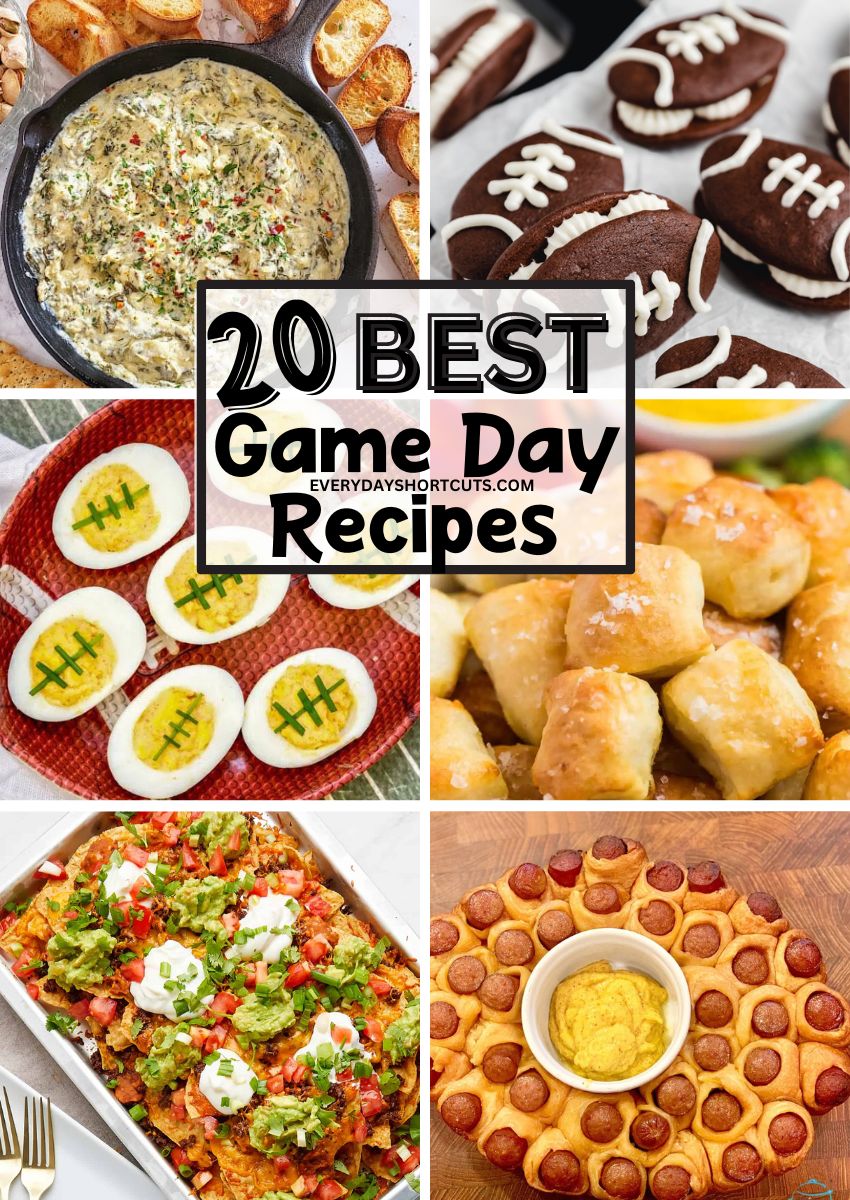 Football season is upon us and there's nothing better than gathering with friends and family to enjoy the excitement of the big game. Whether you're a die-hard fan or just love the social aspect, one thing is for sure – you'll need some delicious food to get you through the game.
Instead of reaching for the same old game day snacks or chip and pretzels, why not try something new this year? Take your tailgate or homegating to the next level by serving up dishes that will impress even the biggest foodie in your group.
Start by considering your crowd and their taste preferences. Do they love spicy food? Then consider making a chili or a buffalo chicken dip. Are they more of a sweet tooth? Then maybe a dessert platter or a seasonal fruit salad would be a better choice.
If you're looking for a crowd-pleaser that's both filling and easy to prepare, consider making sliders. You can make variety of options, from ham and cheese to my favorite parmesan meatball for everyone to choose from. And they can be made ahead of time, so all you have to do is heat and serve. You can also make a big batch of nachos and set out a toppings bar for everyone to customize their own plate.
Don't forget about drinks! Cocktail Pouches are always a hit with lots of variety, and you can make a non-alcoholic version for those who prefer not to drink. You can also set up a beverage station with a variety of sodas, juices, and waters for your guests to choose from.
Remember that presentation is key, especially when it comes to food. Create a visually appealing spread by arranging your dishes on platters and serving bowls or make a football charcuterie board your centerpiece. Add some football party decorations around the table and house and you're set to host.
Most importantly, don't forget to have fun and enjoy the game!