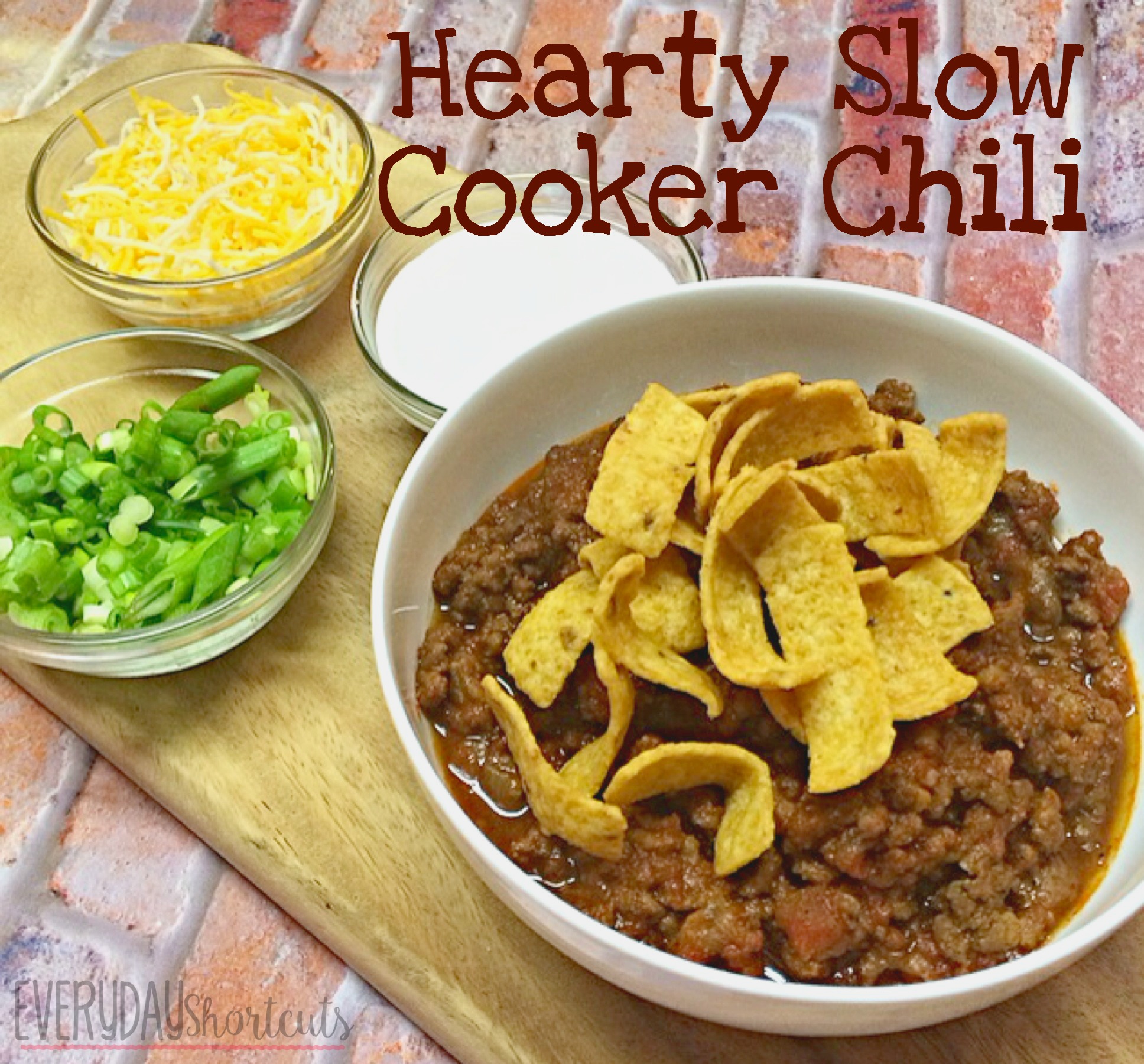 Warm up with some whole Hearty Slow Cooker Chili that is not only filling but also a great meal to come home to. There is little preparation and then let the crock pot do the rest. Want to make it healthier? Try chicken or turkey for a low cal option. There are many variations to serving such as Frito chili pies with Frito chips, sour cream and cheese or serve in a bread bowl with garnishes. No matter how you serve it, you will enjoy it.
Ingredients
2 lb Ground Beef
1 – 14.5 oz Can Diced Tomatoes
1 – 14.5 oz Can Rotel Tomatoes
1 – 6 oz Can Tomato Sauce
1 – 4 oz Can Tomato Paste
1 Medium Onion, Diced
5 T. Chili Powder
4 T. Coconut Sugar
1 t. Salt
1 t. Onion Powder
1 t. Garlic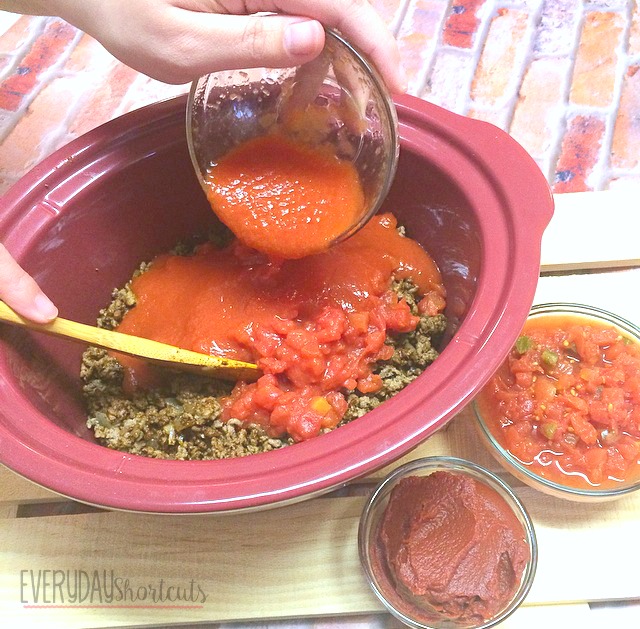 Directions
Brown ground meat and diced onion together in a skillet until meat is cooked through.
Strain off excess fat and place in slow cooker.
Add spices and sugar to ground beef and stir to combine.
Add canned tomatoes, sauce, and paste and stir to combine.
Slow cook on high for 4-6 hours or on low for 6-8 hours.
Garnish as desired.