If you're looking for some new ideas for the table this Thanksgiving, try these amazing side dishes!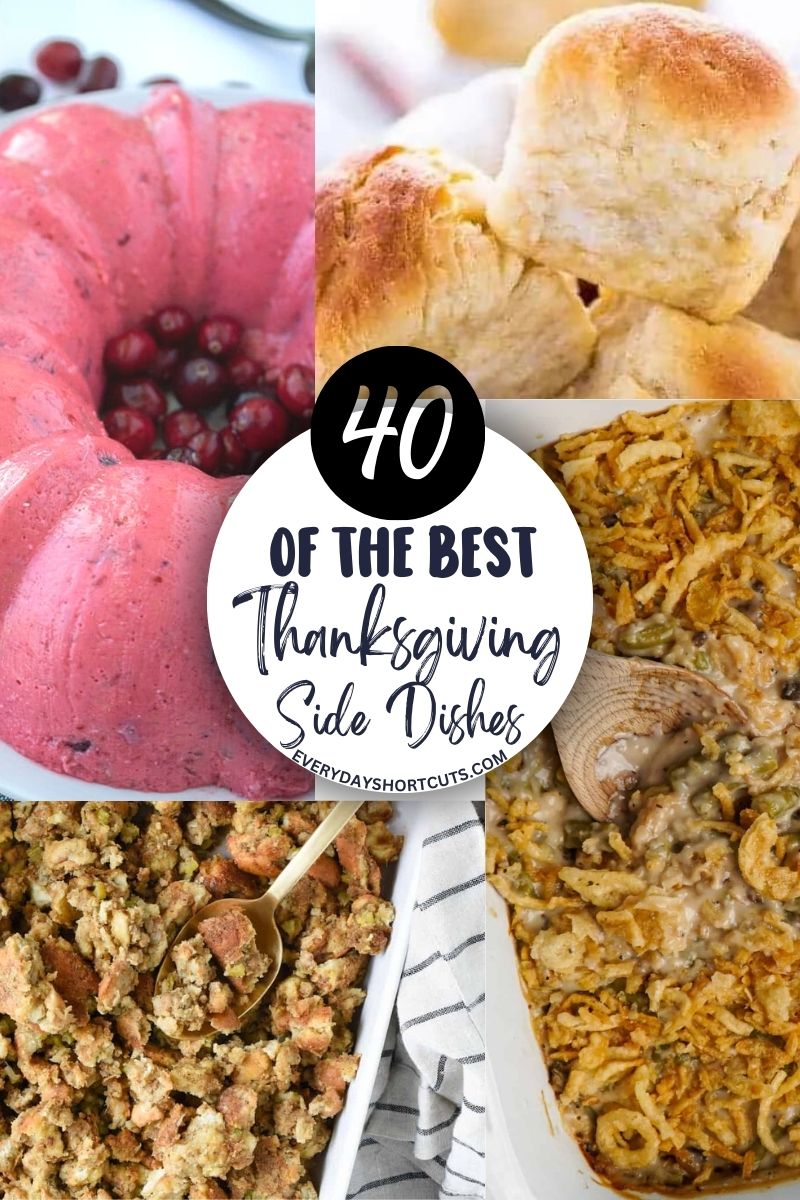 When it comes to Thanksgiving, the turkey may be the star of the show. But let's not forget about the side dishes! From creamy mashed potatoes to flavorful stuffing, these dishes are what make the holiday meal complete.
What are traditional thanksgiving sides?
When it comes to Thanksgiving, there are certain dishes that just seem to go hand-in-hand. Turkey, stuffing, and pumpkin pie are all classics, but what about the sides?
While every family has their own traditions, there are some dishes that are just too good to pass up. Here are eight traditional Thanksgiving sides that are sure to please everyone at the table.
Mashed Potatoes: These creamy potatoes are a classic side dish that can be made in many different ways. Add in some garlic, cheese, or even bacon for extra flavor.
Stuffing: This dish is usually made with bread, herbs, and spices. It's the perfect way to add some extra flavor to your turkey.
Gravy: No Thanksgiving feast is complete without gravy! This easy recipe by Drive Me Hungry can be made ahead of time as well, and warmed up before serving.
Green Bean Casserole: This creamy casserole by Slow Cooker Meals is a staple at many Thanksgiving dinners. It's made with green beans, cream of mushroom soup, and topped with crispy onions.
Corn: Another versatile side dish that can be served fresh, frozen, or canned. Add some butter and salt for simple seasoning.
Cranberry Sauce: This tart sauce provides the perfect amount of sweetness to turkey, stuffing, and potatoes.
Rolls: Whether you make them from scratch or get them from the store, rolls are always a welcome addition to any meal! Serve with butter or honey for extra deliciousness.
Pumpkin Pie: No Thanksgiving dinner is complete without pumpkin pie! This sweet and flavorful dessert is a great way to end the meal.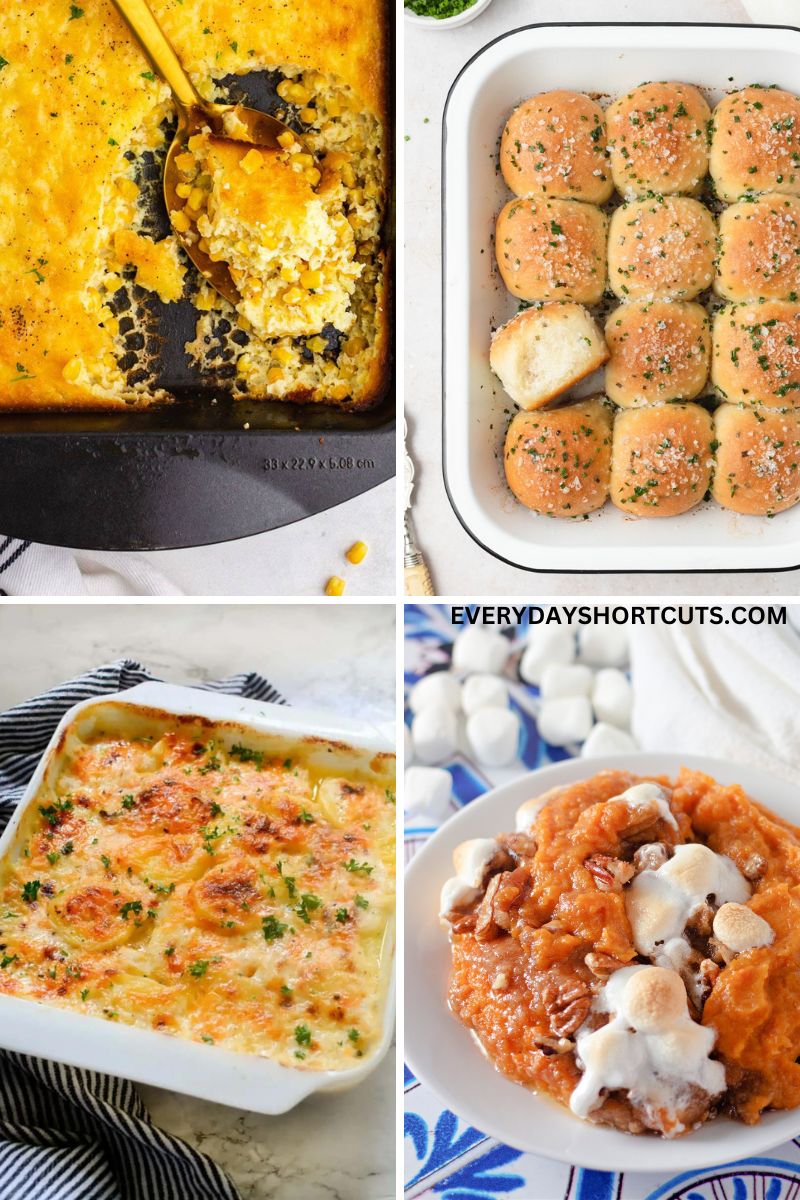 How many sides should you have at thanksgiving?
There are so many delicious side dishes that can be served at Thanksgiving, but how many should you have? That really depends on how many people you are serving and what other dishes will be on the table.
If you are having a small gathering, you might want to stick to three or four sides. But if you are expecting a crowd, you might want to make six or seven side dishes. And, of course, if you are planning on leftovers, you will want to make even more!
Can you make thanksgiving side dishes ahead of time?
While some Thanksgiving side dishes are best made fresh on the day of the holiday, there are plenty of delicious sides that can be prepped in advance. This can be a huge time-saver on the big day, freeing up your stove and oven for other dishes.
One great make-ahead option is mashed potatoes. You can easily make them a day or two in advance and then reheat them on Thanksgiving day. Sweet potatoes are also a good choice for making ahead – just bake them and then reheat before serving.
Other side dish ideas that can be prepped in advance include green beans (blanch them and then store in an ice water bath), cranberry sauce (make it a few days ahead and refrigerate), and stuffing ( mix all of the ingredients together, stuff into a baking dish, and then refrigerate until ready to bake).
So don't wait until Thanksgiving Day to start prepping your side dishes – with a little planning, you can have everything ready ahead of time!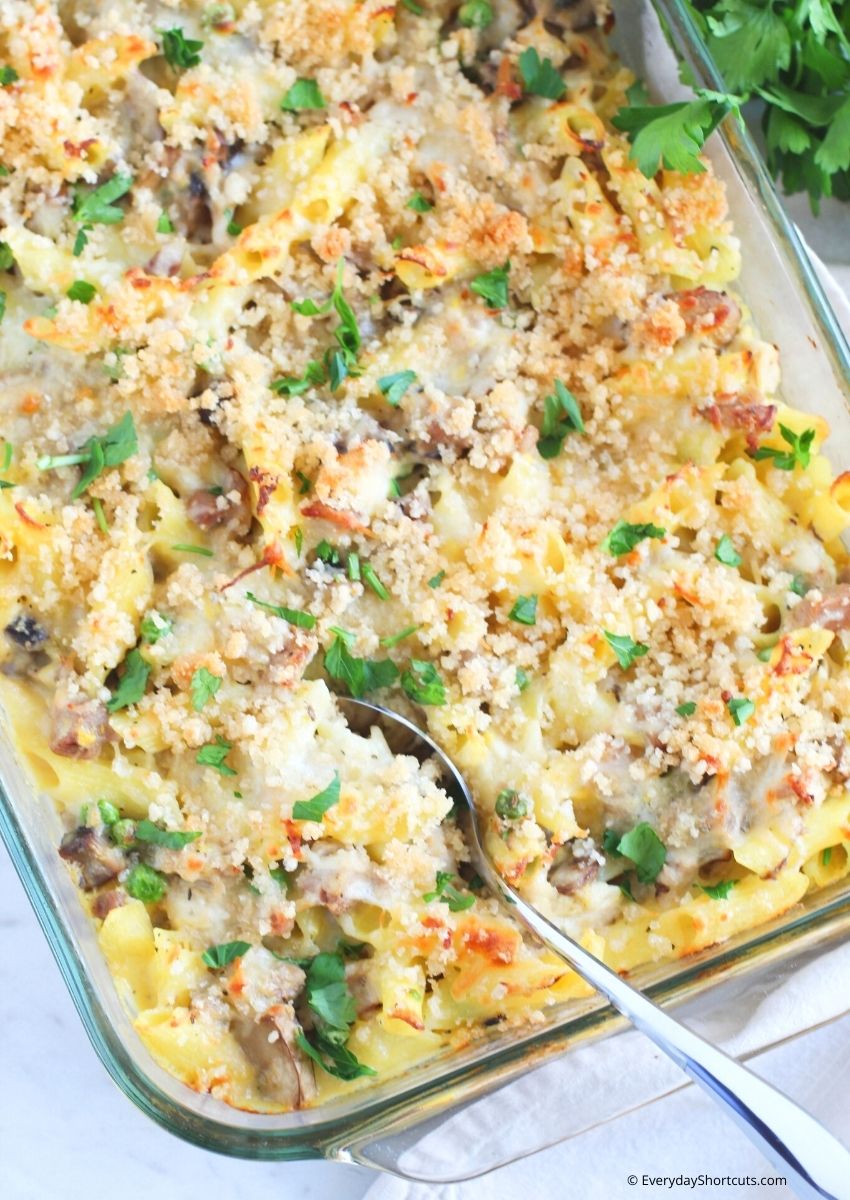 What do you serve after Thanksgiving?
After Thanksgiving, many people are left with a lot of food. Here are some ideas of what to do with all that extra food.
Homemade Turkey Soup: This classic soup is the perfect way to use up leftover turkey. Simply add some chopped veggies, noodles, and turkey broth to a pot and you're done!
Creamy Turkey Casserole: A delicious and easy side dish that will have your family asking for seconds!
Turkey Sandwich: This sandwich is so good, it might be better than the meal itself! Pile all of your favorite Thanksgiving leftovers between two slices of bread and enjoy.
Sweet Potato Casserole Baked Oatmeal: Start your day off right with this delicious and nutritious baked oatmeal. It's packed with all the flavors of sweet potato casserole, but in oatmeal form!
Cranberry Sauce Muffins: These muffins are the perfect way to use up leftover cranberry sauce. They're moist, fluffy, and full of flavor. Plus, they make a great on-the-go breakfast or snack.
Turkey Pot Pie: This pot pie is comfort food at its finest. It's chock-full of all your favorite Thanksgiving leftovers, including turkey, stuffing, cranberry sauce, and more. Plus, it's easy to make and can be frozen for later!
Now on to some delicious Thanksgiving side dish recipes for your holiday feast!