Your kids will love these printable letters to send to Santa! It's the easiest way to get your child to share what they would like for Christmas!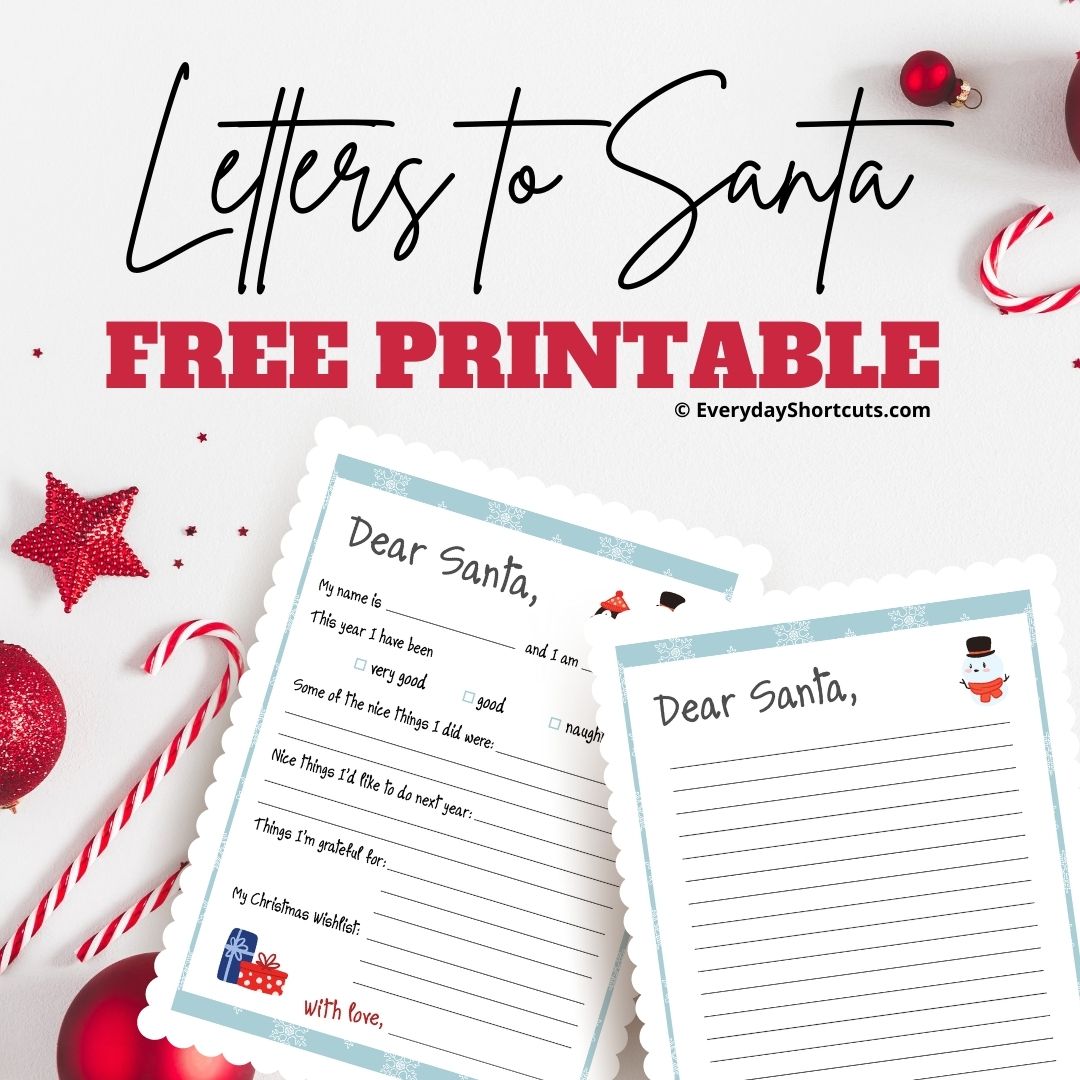 Are you out of ideas for your kids for Christmas? Our printable letter to Santa template is here to help! Allowing your kids to make their own list gives them a sense of independence and responsibility. This printable Dear Santa letter lets your kids share their wishes with good ol' St. Nick.
Mail your letter directly to Santa by heading to your nearest Post Office and dropping it off in the Letters to Santa mailbox!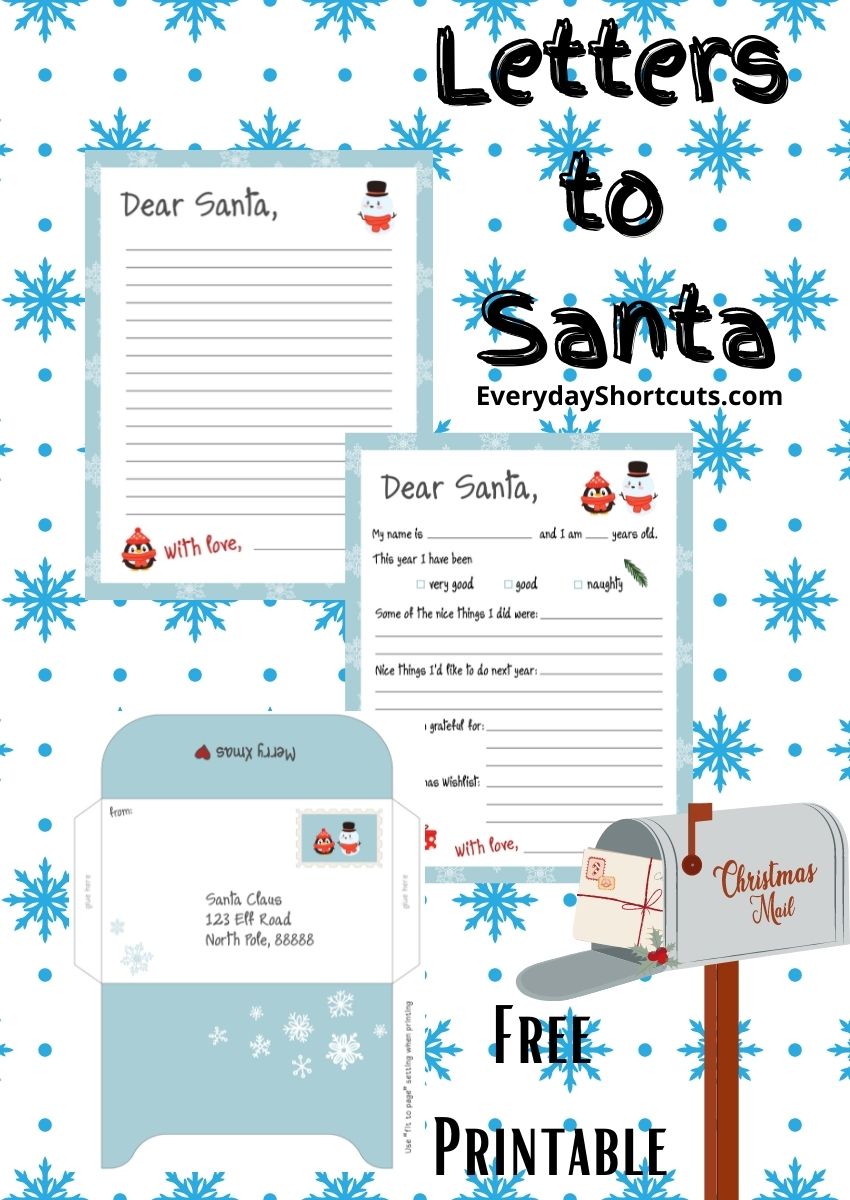 Printable Letters to Santa Templates
Choose from either fill in the blanks or create a personalized letter asking Santa their Christmas wishes with these two templates. Just download, print, write and mail. So easy and a fun activity to do with the kids.
Dear Santa Blank Letter Template
This printable letter template allows your child to write their own personalized letter to Santa. They can even cut and paste a photo or pictures from a catalog, ad or magazine. Once they fill it out, simply place the Dear Santa letter in the pre-addressed envelope and mail to The North Pole.
Fill in the Blank Santa Letter Template
Fill in the blanks with your child's wishes for Christmas. Print out and have them hand sign the letter to Santa before putting it in the mailbox.
Printable Envelope Addressed to The North Pole
Just print using the "fit to page" setting, cut along the lines, fold, glue and place letter inside. Seal, add return address and mail to The North Pole to get to Santa.
Letter to Santa bundle includes a fill in the blank sheet, blank sheet and envelope pre-addressed to USPS official Santa Mail address. Download and print the bundle here!
More Holiday Printables