Make Magic Reindeer Food to help Santa's reindeer find your house on Christmas Eve! The recipe is simple, consisting of just a few ingredients and a fun activity to do with the whole family!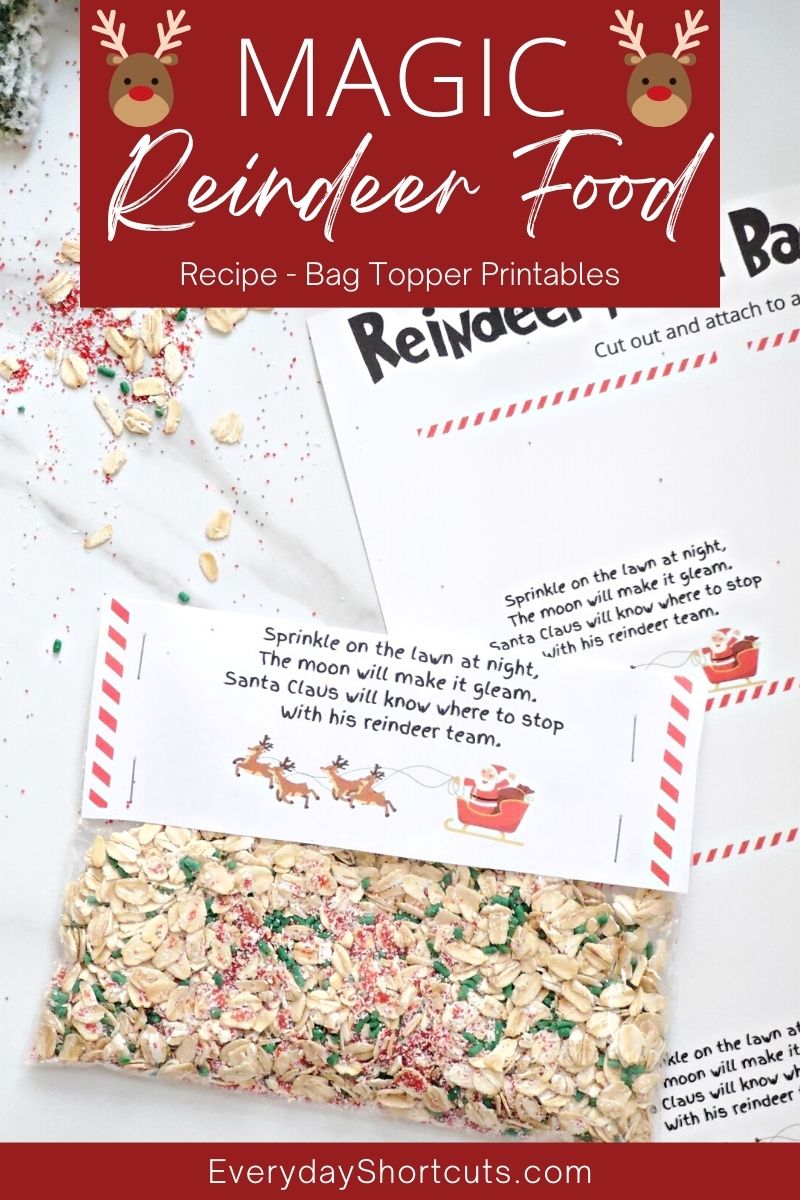 Reindeer food is a magical concoction that is said to help Rudolph and the other reindeer find their way around on Christmas Eve. Some believe that putting this out will bring good luck to your home during the holiday season.
The tradition of leaving out reindeer food is said to have originated in Scandinavia, where families would leave out hay for the animals to eat on Christmas Eve. When Rudolph and his team began guiding Santa's sleigh through the sky, people started leaving out oatmeal and other treats to help them find their way. The tradition has caught on in other parts of the world, and is now a common part of Christmas celebrations.
So why not get into the Christmas spirit and make your own reindeer food? It's easy, fun, and will help keep Rudolph happy on his busiest night of the year!
Happy Holidays!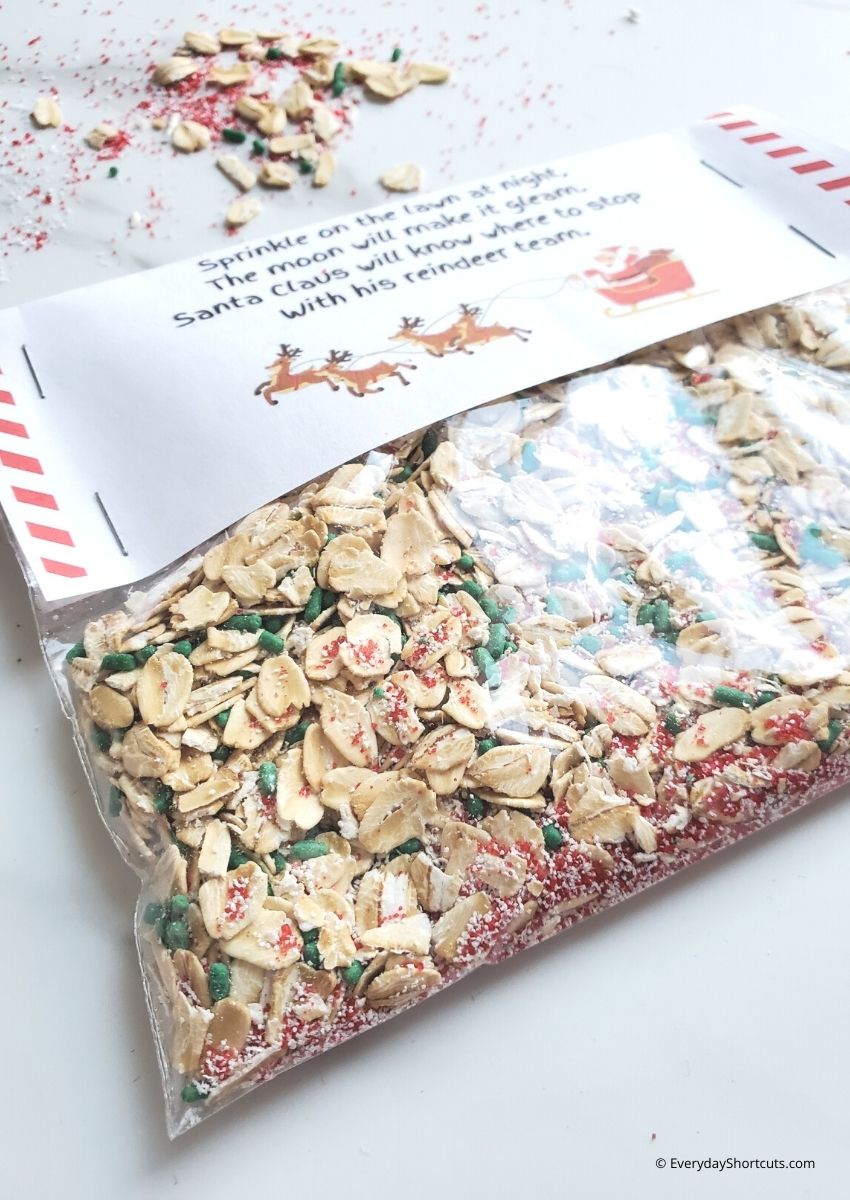 Recipe Variations
If you don't have any of the ingredients listed in the list, just substitute them out for any of the following or create your own concoction.
Crushed candy canes
White sugar
Red Hot candies
Edible glitter
Crushed peppermints
Powdered sugar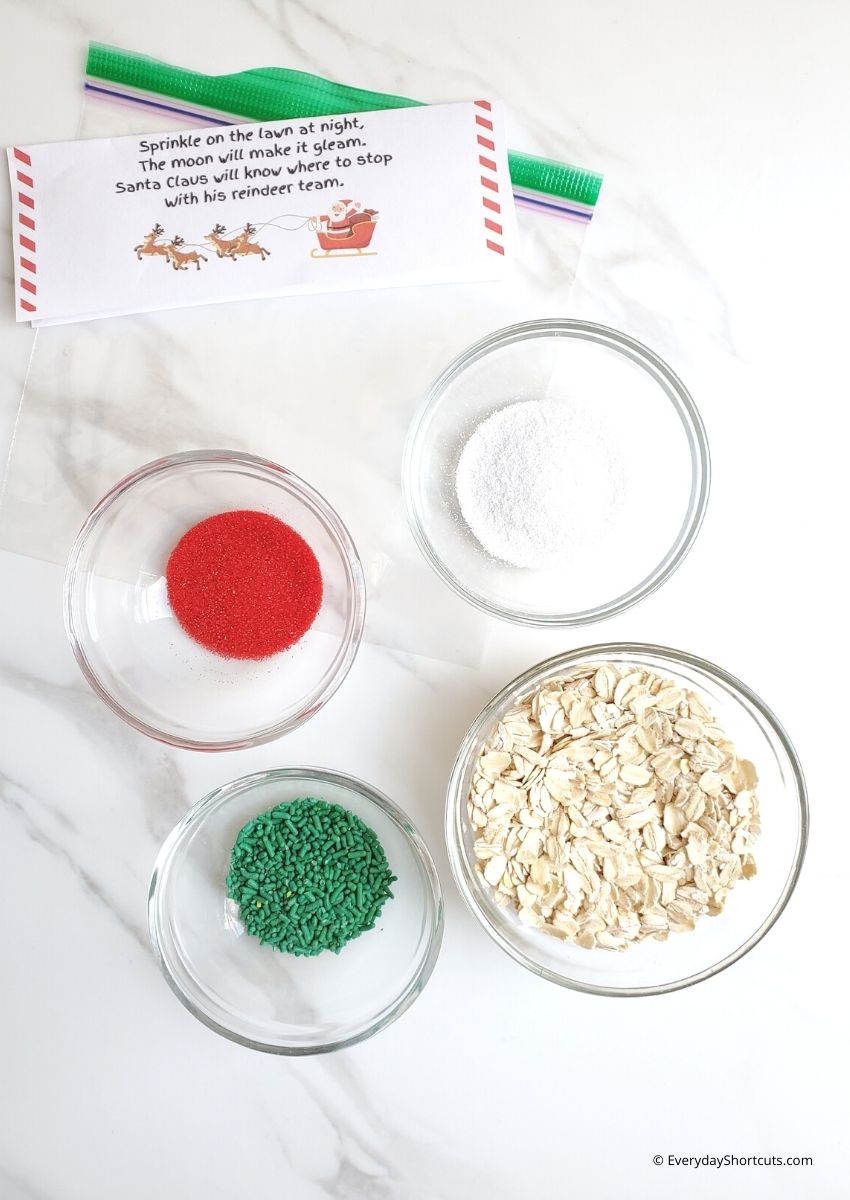 Ingredients
1/2 cup oats
2 tsp red sanding sugar
2 tsp green sprinkles
2 tsp white glitter
You can put it in a bag, or a box, or even a jar. Or just sprinkle it on the ground where the reindeer are. Just be sure to make enough for all of them including Dasher, Dancer, Prancer, Vixen, Comet, Cupid, Donner and Blitzen! So get ready to make some magic reindeer food. And watch Rudolph lead the sleigh on Christmas night!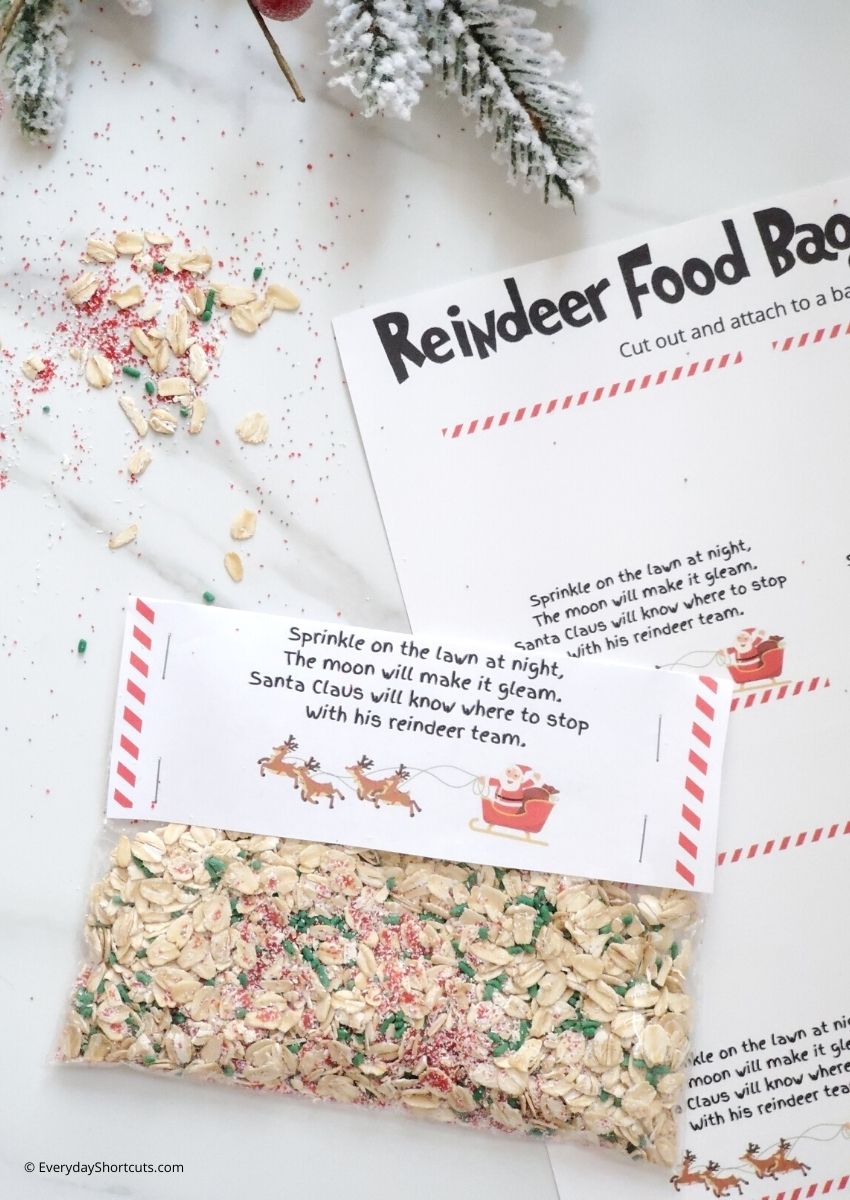 Magical Reindeer Food Poem
"Sprinkle on the lawn at night,
The moon will make it gleam.
Santa Claus will know where to stop
With his reindeer team."
Print the Reindeer Food Poem Here!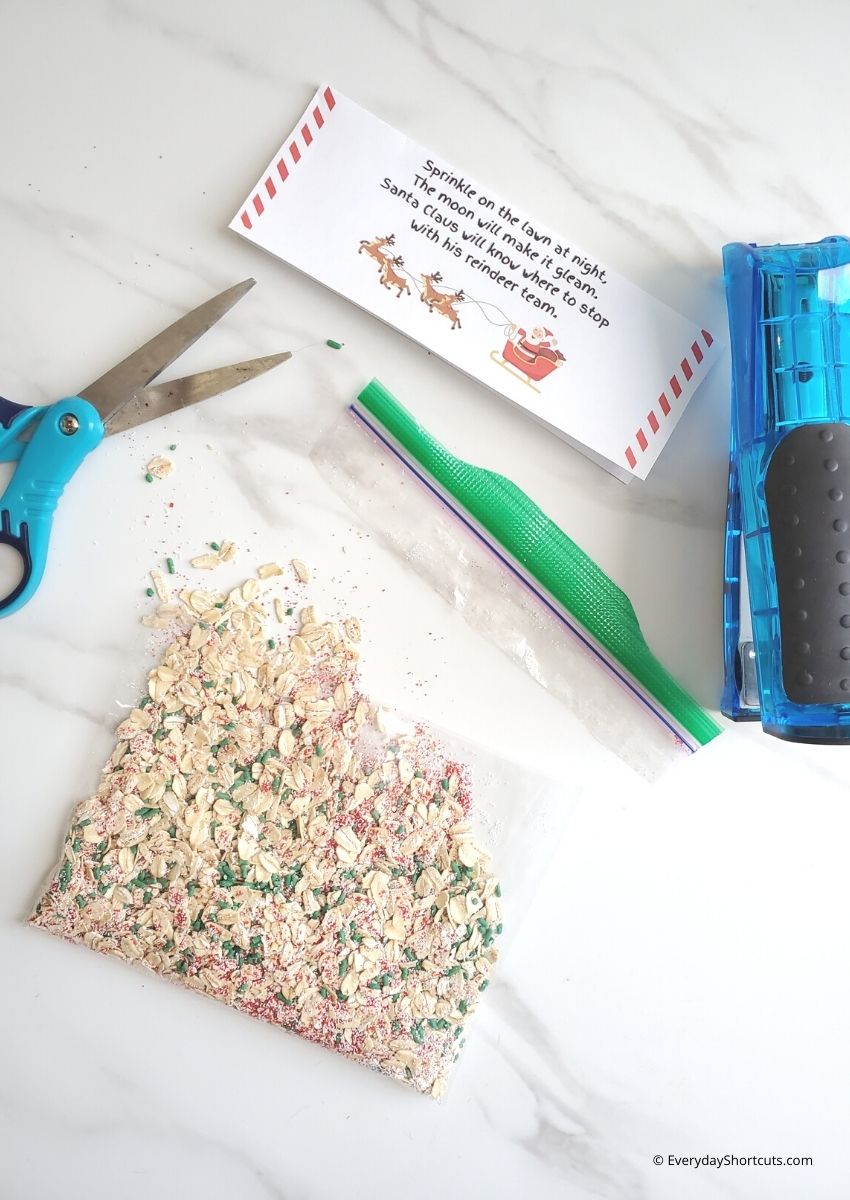 How to Make Reindeer Food
Combine oats, sanding sugar, sprinkles and glitter in a bowl.
Pour the mixture into a sandwich, cellophane or a resealable bag and give it a shake to mix up.
Download, print, and cut out the bag topper.
Attach instructions on how to use the reindeer food to the bag with a stapler.
Sprinkle on the lawn in front of your house or driveway to help Santa's reindeer find your home on Christmas Eve!
Sprinkle the reindeer food on your lawn or driveway by shaking it out of a bag and spread it around.
Go to sleep and wait for Santa's sleigh!
Note: If you'd like to make larger servings of reindeer food, increase the recipe and/or use a larger container. You could also package the ingredients in a nice jar or other container as a Christmas gift for someone.
If you have pets, make sure to keep them away from the reindeer food, as it may contain ingredients that are harmful to them. Also, avoid eating the reindeer food yourself – it's not meant for humans!