Let the reindeers leave the presents this year with gifts of poo for the kids using this fun tutorial of how to make Reindeer Poop + Free Printable Bag Toppers!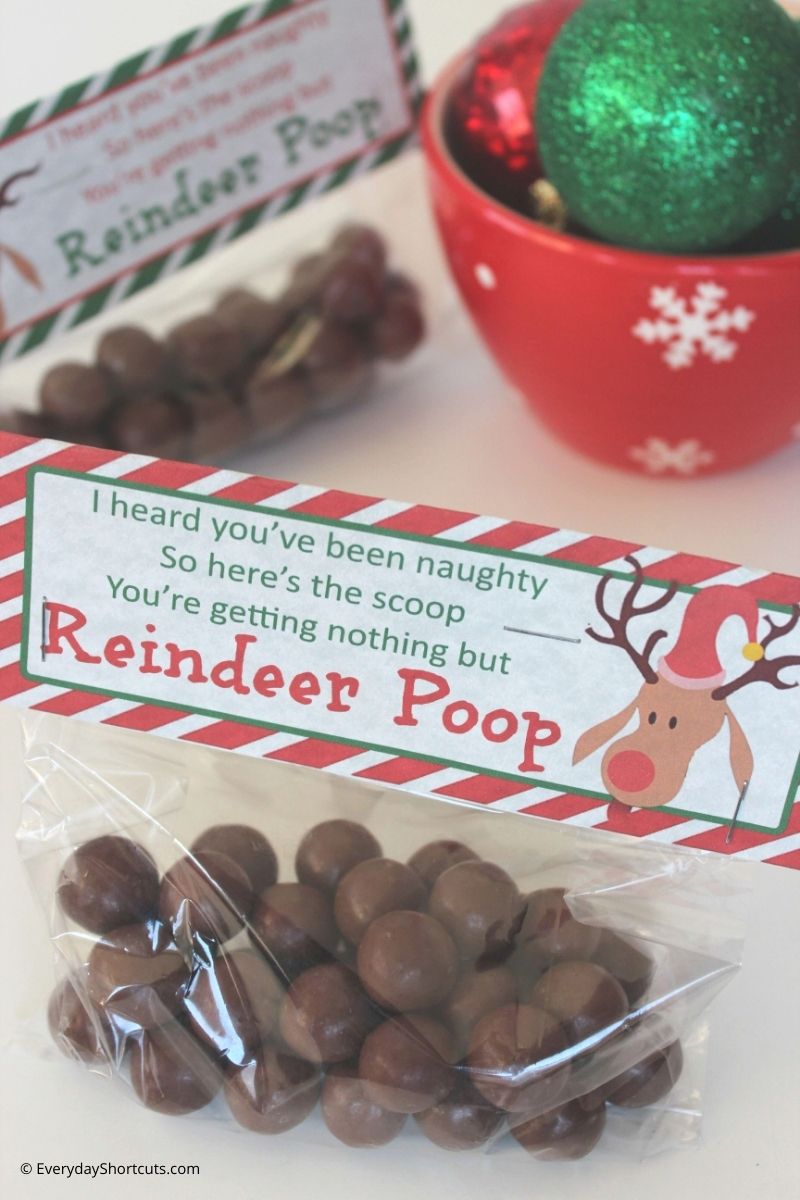 Add some fun this holiday season but try not to laugh with these bags of Reindeer Poop! You can put them in the kids stockings or hand out as a funny gift for the adults. Don't worry it's not real reindeer poop, but if they've been on the naughty list you can tell them otherwise! LOL
This is the most hilarious and delicious conversation piece to make this holiday season either in the kids classroom or gift giving. It might even become a new favorite holiday tradition to make with your kids year after year.
Reindeer Poop is only made with one simple ingredient that is edible of candy Whoppers but looks oh so real giving the kids a real kick out of this treat. For the bags, I used the treat bags from Wilton as they are the perfect size, sturdy and comes with 100 bags. Enjoy this treat along with some other fun ones I have that you can make!
More Fun Christmas Treats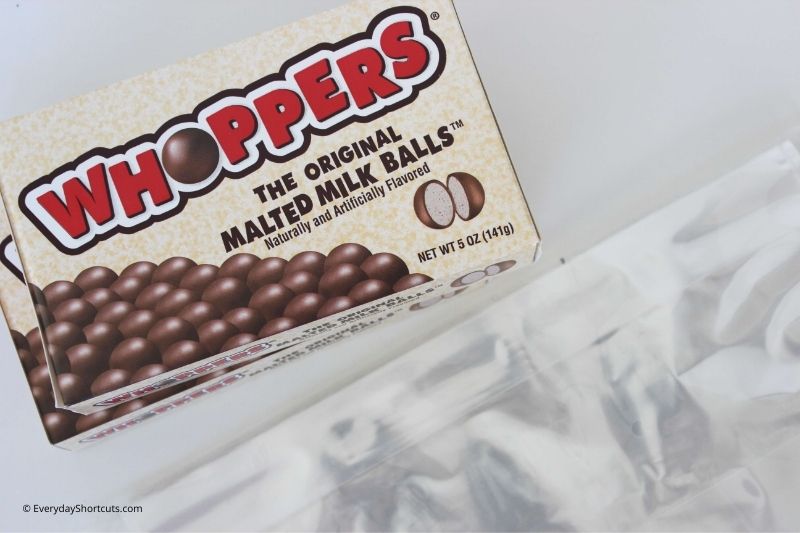 What you Need to Make Reindeer Poop
10 oz Whoppers
4 Clear Party Favor Bags or Sandwich Bags
Printable Bag Toppers (see below to print)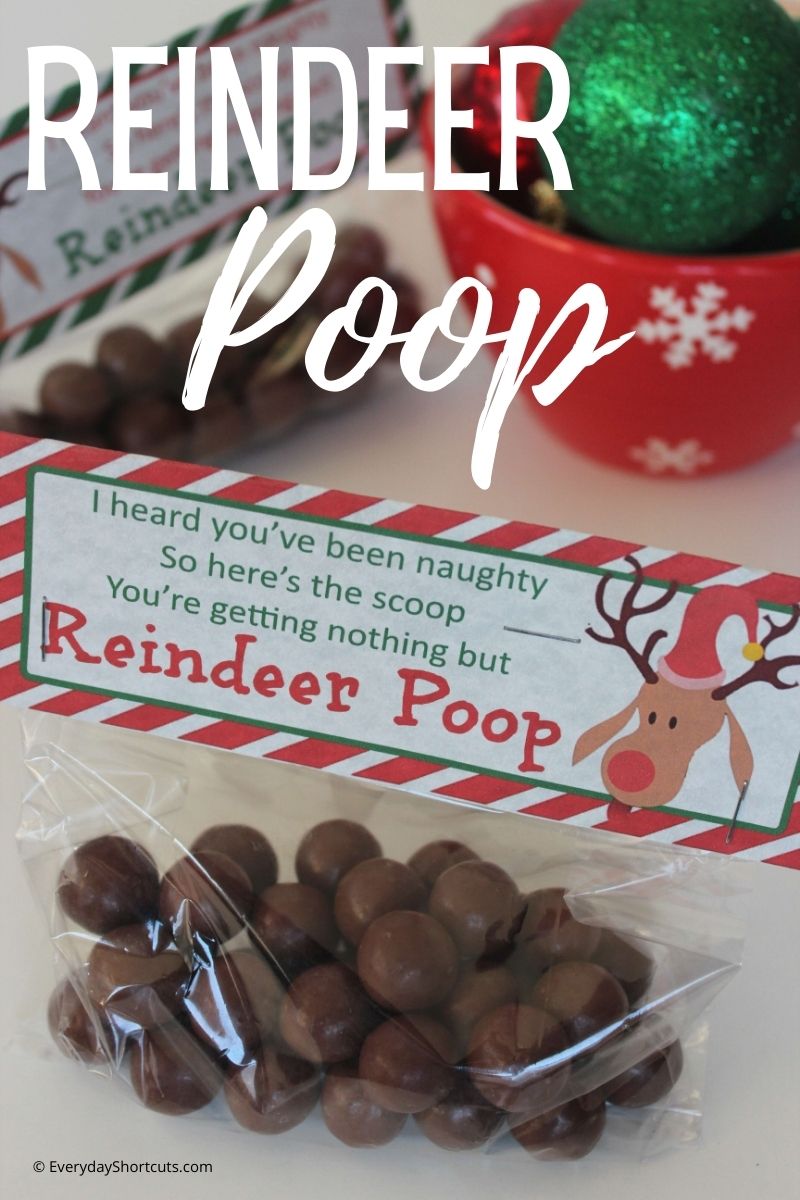 How to Make Reindeer Poop Treat Bags
Print the bag topper labels and cut out with scissors leaving the white rectangle above printed portion (to fold over and act as back).
Place about 2 1/2 ounces of candy in each bag and seal.
Fold over top of plastic and fold over and staple the label to the bag to hold in place.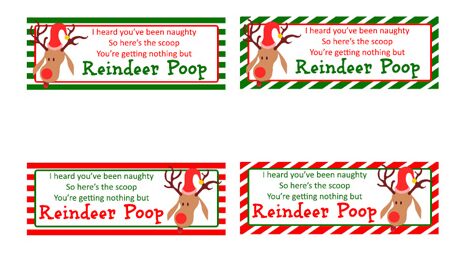 Free Printable Label Toppers for the Treat Bags:
Reindeer Poop Labels Diagonal Stripes