I have been an avid follower of Weight Watchers because the programs actually work and you get to eat foods you like. That is a plus because you don't have to spend a ton of money on foods that are not good. I've tried each one of their programs and lost the most of 22 lbs. It's easy to follow and there are tons of free tools to use. Check out my article on How to do Weight Watchers without Joining as it gives you the information you need for free.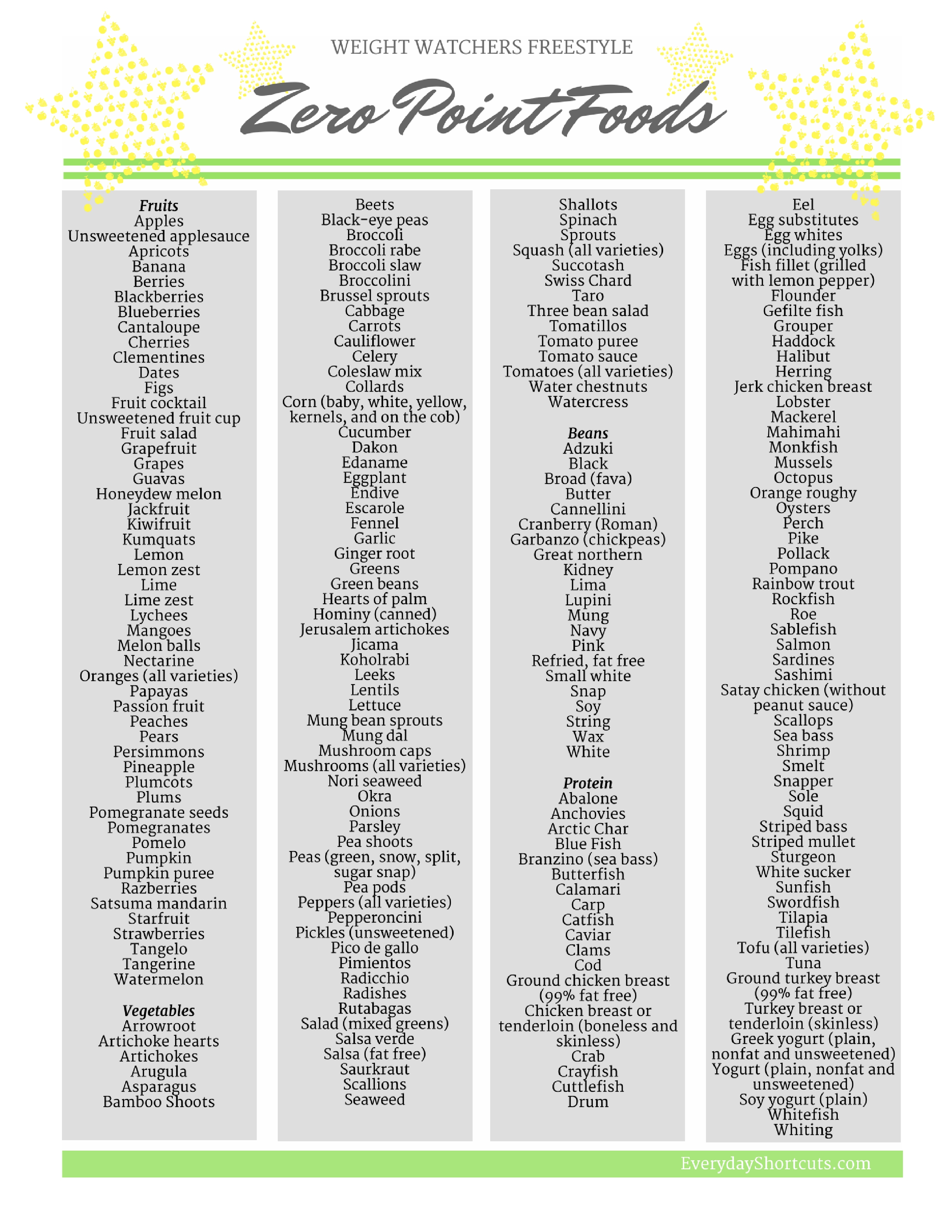 This year Weight Watchers launched a new program called Freestyle. With this new program, there are over 200 food items at zero point. It used to be just fruits and veggies were at zero points but now you have the option of chicken, fish, eggs and more.  Now keep in mind that while there is a lot of food items at zero point this does not mean you can eat any amount and still lose weight. Keep to the suggested serving size on the zero point list and track in order to lose weight.
I've compiled a complete list of Zero Point Foods on the Weight Watchers Freestyle program to print off and carry with you at all times when grocery shopping or for reference. PRINT THE COMPLETE LIST HERE!
A few other things that have changed with the new program is that your daily SmartPoints allowance changes and will need to be recalculated. And the last thing is that there is now rollover points. You can now roll over up to four unused daily points into your weekly points allowance. This can be used on any extras you like for the remainder of the week.

Looking for more Weight Watchers information, check out these? 
Weight Watchers Fast Food Guide – 7 Points or Less
How to follow the Weight Watchers SmartPoints program
Weight Watchers PointsPlus program
Simple Start Weight Watchers Program