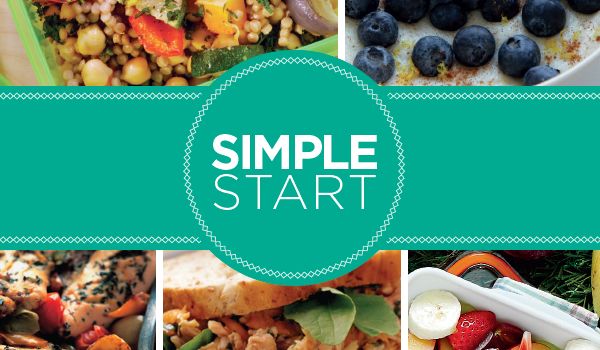 So many of you read my Weight Loss Progress Story where I lost 13 lbs. doing a low carb diet and exercise. I did that for several months and had great success but I was getting bored with it. I was eating the same thing each day that consisted of eggs, cheeses, salads and fish. I still need to lose 18 lbs. and wanted to try something new that was easy to follow.

I found Simple Start by Weight Watchers. Simple Start  is easy for anyone just starting out or wants to try something new. It is 2 week starter program where you follow the meal plan already provided for you by Weight Watchers. You don't have to keep track of portions or points.  You can mix or match the meals that are already provided online for you. After the 2 weeks are over you can then continue on to the Weight Watchers program by following it online or attending Weight Watchers meetings and then you will start keeping track of your points. It's that simple!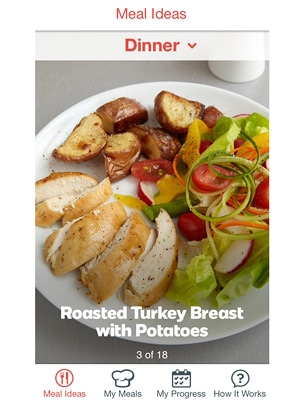 Weight Watchers Simple Start Program also has an app that you can download when you become a member. The app has the same recipes and information as the book does that you get in the meetings or find online. This makes it easy to view meals from your phone if you are on the go.  There are over 55 meals and snacks to choose from so I am sure you would be able to find something you like.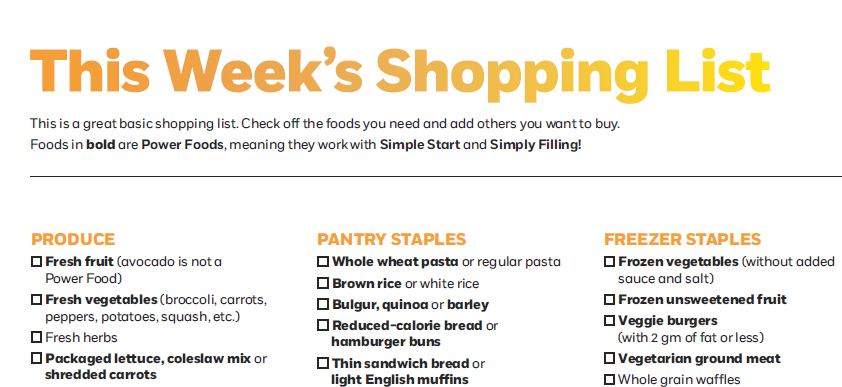 I got the chance to try the Weight Watchers Simple Start Program and have found it easy to follow. For 2 weeks, I just search through the meals and snacks and find what I would like to make and eat. They even provided meal ideas that I could make with pictures so that it was easy to follow by. I just click on the meal I wanted for the day and search through the list. I didn't  have to worry about counting points. The meals kept me full and satisfied without feeling hungry. What I loved the most is that they even provided a printable shopping list where they listed the power foods and you can check mark off the items you need and take it to the store with you. This helped me from buying foods I did not need to buy.
After 2 weeks of being on the Simple Start program I have lost 2 more lbs.  I decided to continue on with the Weight Watchers Points Program. I have done Weight Watchers in the past by counting points and lost 22 lbs. I have found it easy to eat the foods I want to and count my points each. Plus with the new Points Plus program is easy to follow. I choose to do it online as I find it easier and convenient for me since I don't have time to attend meetings. I can go online and enter in the foods I eat for the day and add in the portion size. It will automatically calculate the points for me. I can also set my goal weight that I want to be and enter in my weekly weigh ins online as if I were at a meeting.
If I know I am going out to a restaurant that day, I can go online and look up the foods to see how many points each menu item is before I dine out. This helps me be prepared on what to order and keep track of my points. I can even get fitness tips, recipes, and read success stories online with my membership. And you can choose to get a daily email with will include some tips and a recipe.
Weight Watchers makes it easy for anyone to follow by attending meetings or following it online and be successful.
If you would like to start a program with Weight Watchers and get to your goal weight, head on over here to sign up.
I will post my progress while using Weight Watchers at the end of each month until I reach my goal weight.
People following the Weight Watchers plan can expect to lose 1-2 pounds per week."
Disclosure: I was provided with a 3 month trial of Weight Watchers online featured in this post to facilitate my review. All opinions are 100% mine and not influenced in any way.