Get the conversation rolling with these printable family conversation starters cards! It's a great way to get to know your family more and get them to open up!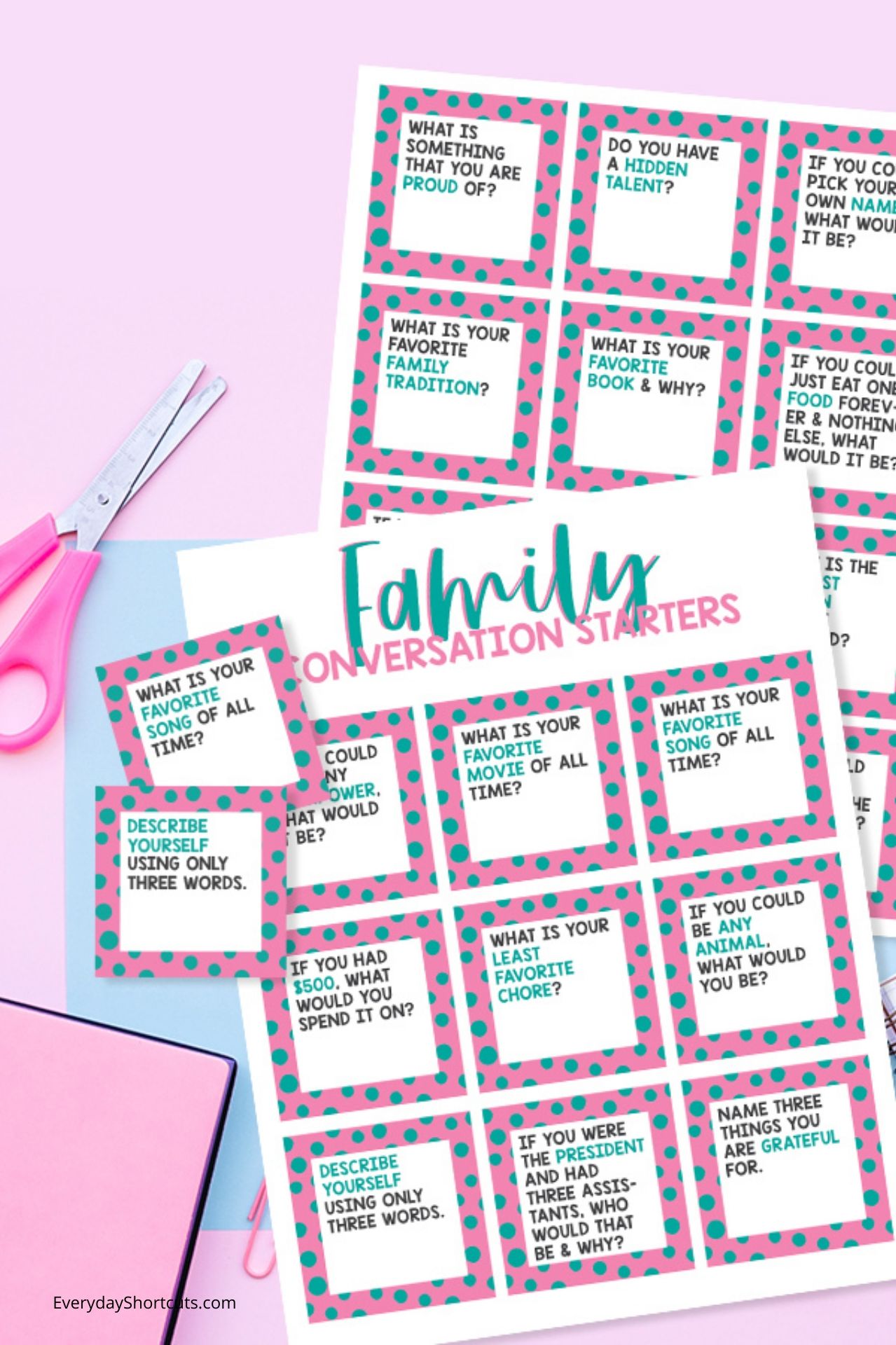 These 21 conversation starter cards will give you more of an answer than "nothing", "no", and "yes" from your family when you ask them. When you're stuck inside, can't think of anything to do or want to strike up a conversation during a family gathering.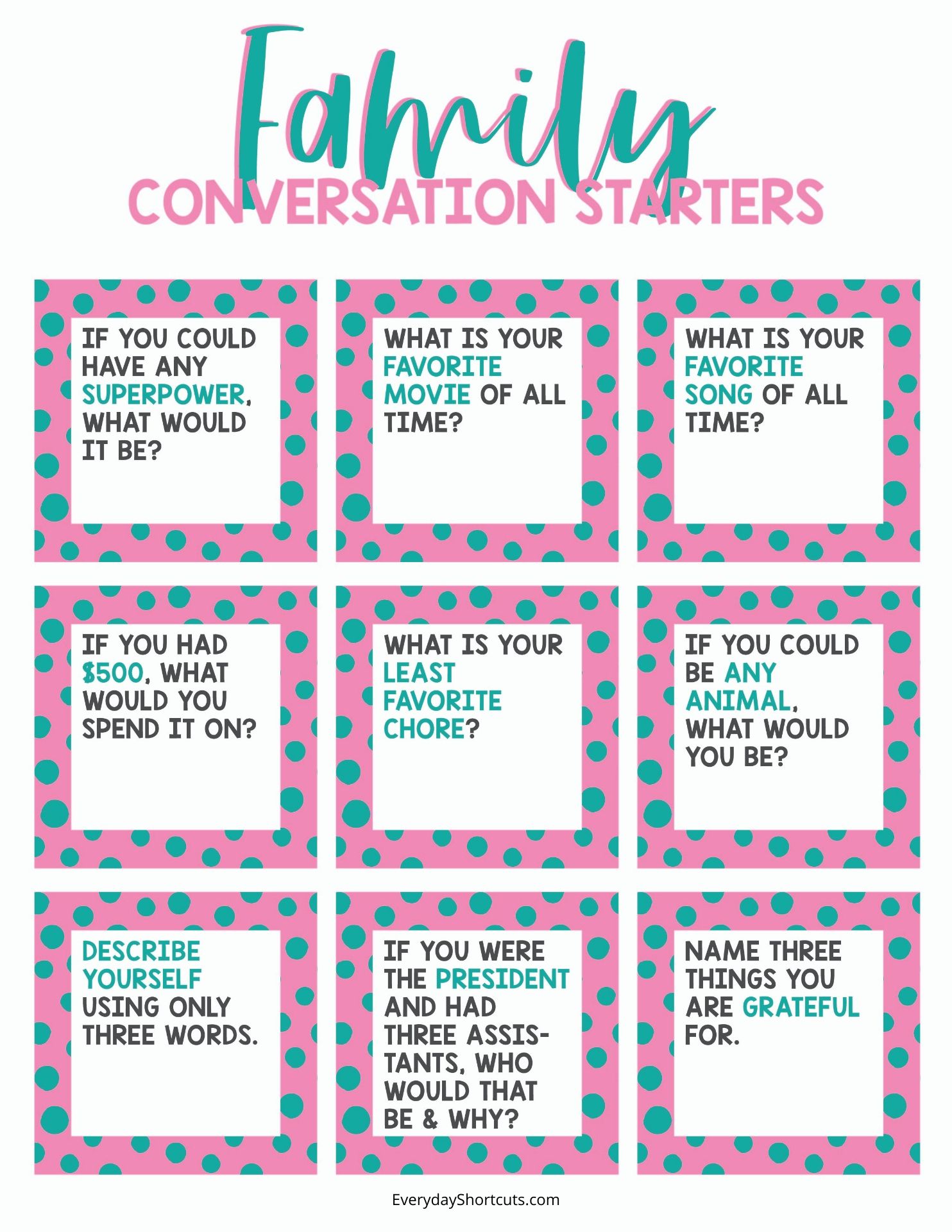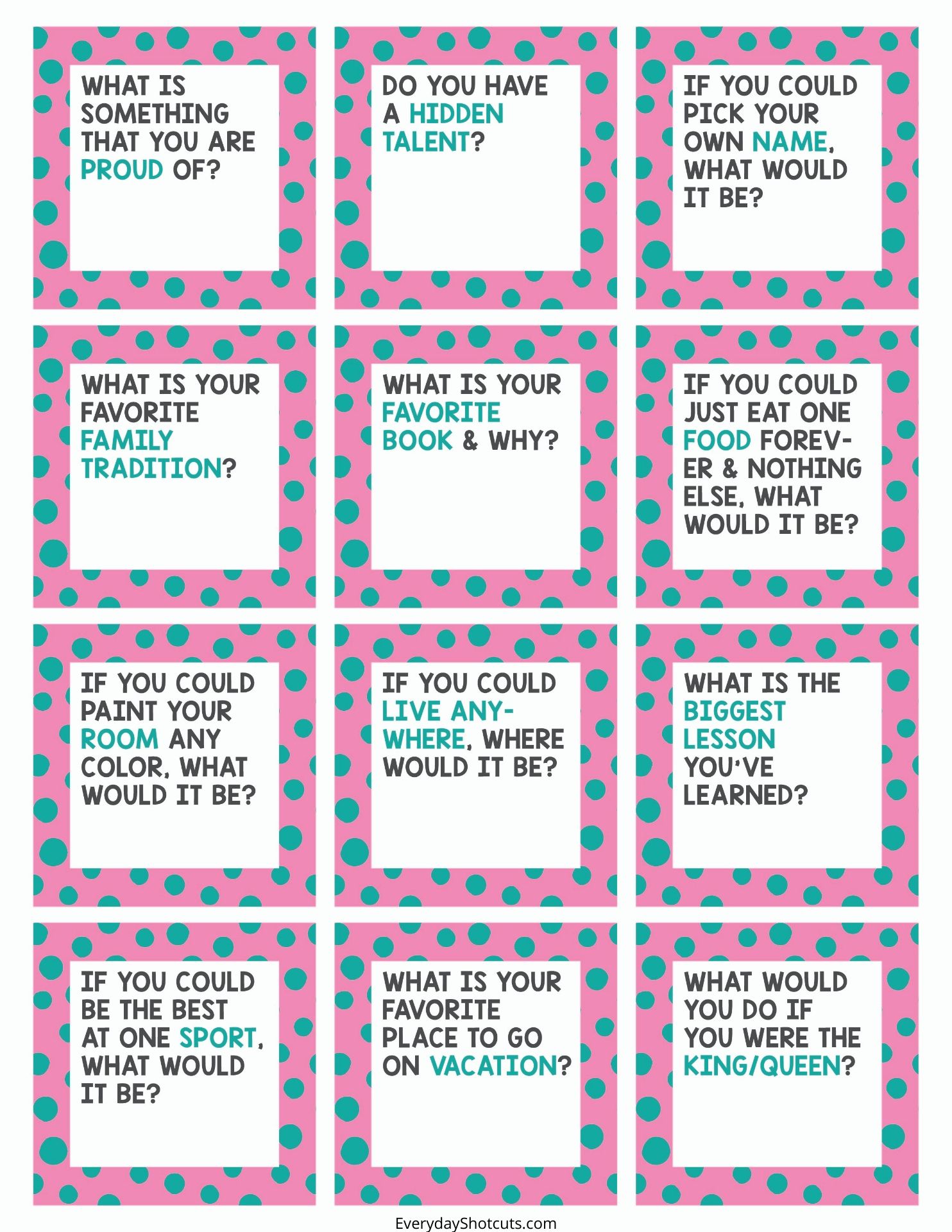 How to Get the Family Conversation Starters Going
To get started click here to download and print the two pages of conversation starters cards. After you print the cards, cut each card out and then take turns asking a family member a question. Allow the family member to answer the question and then ask them why they chose that answer. Then, let the next person choose a card and repeat the process.
PRINT AND DOWNLOAD FAMILY CONVERSATION STARTERS HERE!
Family Conversation Starters Questions
The main idea of this activity is to get more out of your family other than a simple answer. Some questions to ask are the following.
What is the biggest lesson you've learned?
If you were the president and had three assistants, who would they be and why?
If you could have any superhero power what would it be and why?
Some of these questions may seem like they are a one answer question why you ask them why after they answer will open up a whole other conversation. You could even go around the room and ask each family member to answer the question and why to see how everyone answers.
Other Family Activities
Hope you enjoy this family fun activity! If you're looking for more activities to do with the family, check these out!
100+ Things to Do When Kids are Bored
Road Trip Scavenger Hunt Printable
Onward Printable Activity Sheets