Now that school is cancelled and kids are home for several weeks during the coronavirus outbreak, what are you going to do when the kids get bored?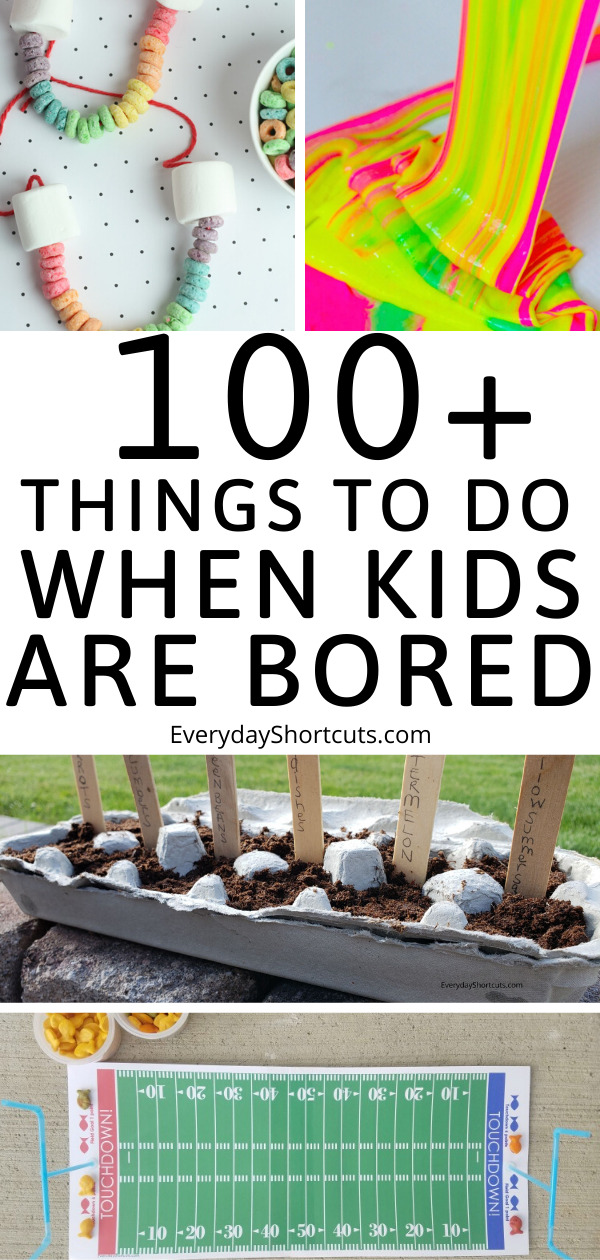 Don't worry parents, I am here to help you! If you are home because of the coronavirus, have an extended spring break or just looking for something to do with the kids when they are bored, I've got a list of 100+ ideas to help keep them entertained and beat boredom.
1. Create a Bowling Alley
Get creative using items such as cups, toilet paper rolls, action figures, etc. to set up as pins to create a bowling alley in your hallway. Use a ball and let the kids take turns bowling while keeping score.
2. Lip Sync Battle
Battle it out with a lip sync competition and see who can do it best. Choose a song, give the person 10 minutes to practice and let them perform as the song plays. Then, let the competitor do the same and choose a winner between the two.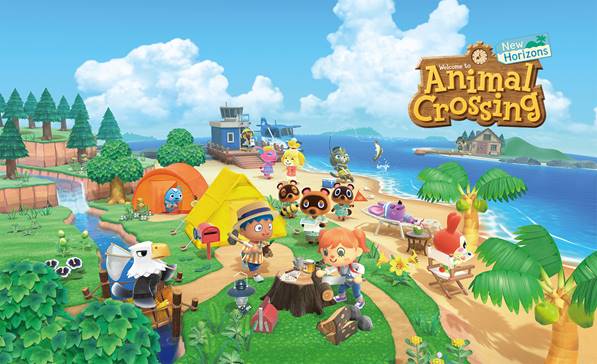 3. Play a Video Game
Most kids probably already own a video game system. This can also cure boredom for some time. Nintendo Switch has a new game called Animal Crossing: New Horizons. In this video game you create your own little slice of paradise as you explore, build, and customize your very own deserted island. Thank you Nintendo for providing the game in exchange for a review.
4. Play Bingo
If you don't have a bingo card, no worries there are plenty of free printables online that you can print off or make your own. For markers you can use coin, goldfish crackers or chocolate chips. For prizes you can use some things around the house such as candy, pencils, and toys to reward the winners.
5. Bake
Sweet treats can always put a smile on our faces. And when you get the kids involved it makes it fun also. Let them stir the batter, frost a cake or decorate cookies and enjoy when finished.
6. Read a Book
Take a quiet break by reading a book from the books you already own or choosing some from the library.
7. Watch a Movie
Watching movies are a great way to take up time. You can watch movies from your own collection or on Disney+, Netflix or Hulu. A good one to watch right now is SpongeBob Squarepants: The Complete Eleventh Season. The 3-DVD set includes every hilarious episode from Season 11, plus Plankton's Color Nullifier. You can even make an drive up movie theater by using laundry baskets as kids sit in them pretending they are a car while watching the movie.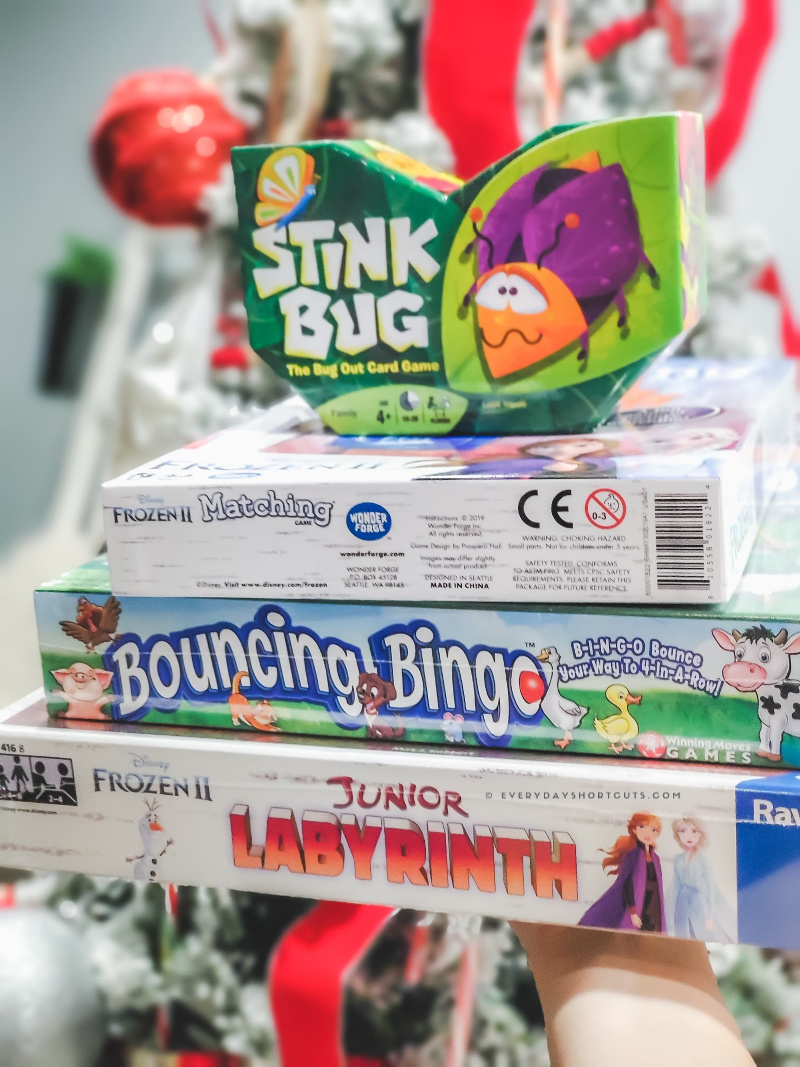 8. Play a Game
There are so many games that the entire family can play from a rather long one of Monopoly or a short one of Trouble. Need an idea of what game to play? Check out this list of 100 games to play with family. I'm sure you'll find a good one to play there.
9. Color
If you don't have a coloring book you can find a variety of free coloring pages to print off online. If your kids are Disney Fans here are a few Disney coloring pages you can print off. Moana, Finding Dory, Zootopia, and Star Wars.
10. Printable Activity
If you don't have any activity books at home, you can find a variety of free ones to print off online. If your kids are Disney Fans here are a few Disney activity pages you can print off. Moana, Finding Dory, Zootopia, and Star Wars.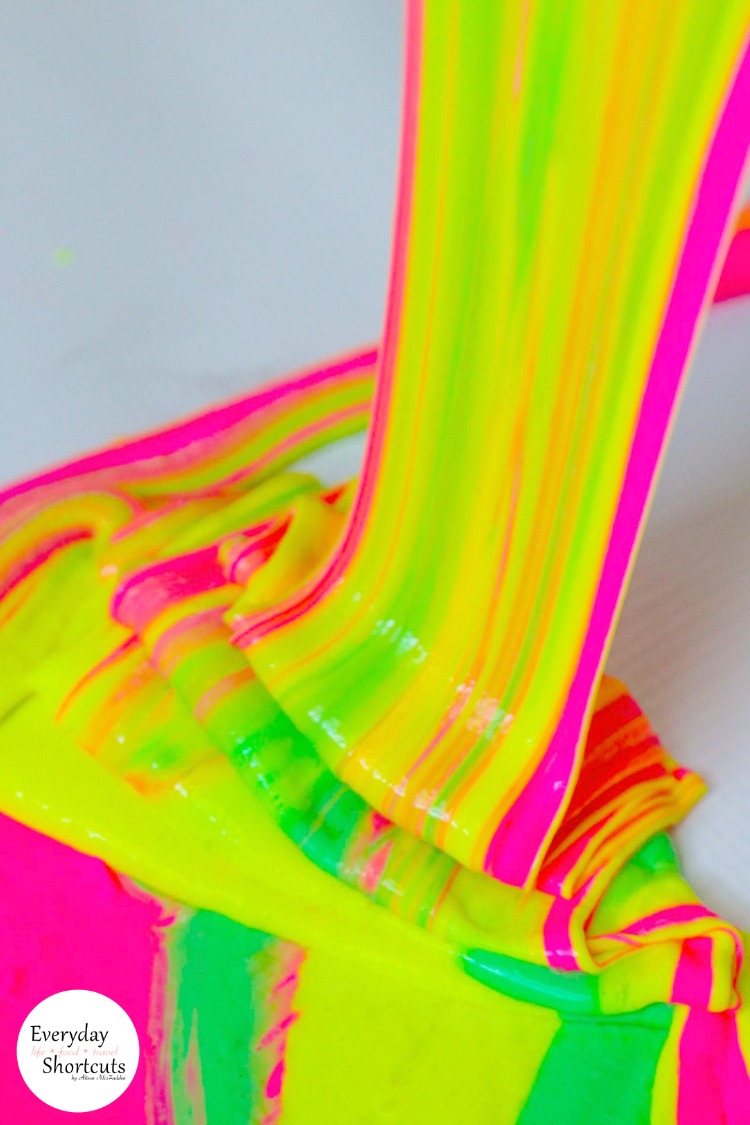 11. Make Slime
Slime is so much fun to make and kids loving playing with it. Try one of these slime tutorials to make at home: Neon Slime, Glitter Slime or Confetti Slime.
12. Science Experiment
You don't need fancy equipment to do a science experiment. There are plenty of things around your house that can be turned into an experiment. Research online what you need to show the kids some really cool things.
13. Make a Fort
What kid doesn't love to build a fort? Gather blankets and chairs to set up in the living and build away. Kids will play, read and have fun for several hours with this activity.
14. Indoor Camp Out
While you have a fort set up, turn it into an indoor camp out. Gather all the essentials you need to an indoor camp out such as blankets, pillows and snack and set up for a night of fun indoors.
15. Make a Craft
Kids love to do a craft and there are some pretty simple ones to make. Do a search on Pinterest for kids crafts to see what you can make with items you have at home.
16. Create an Indoor Obstacle Course
This is a fun one and may take some creativity to come up with a course but the kids will love it. Make sure you have plenty of space and use things such as laundry baskets, towels, jump rope, balls, chairs, hula-hoops, etc.
17. Do a Puzzle
Putting a puzzle together can take some skills and patience but can also make the time go by faster. And if you can't finish it, leave it on the table and come back to it another day.
18. Build a Masterpiece
Use Legos or other building toys and let the kids build a masterpiece. Like the show Lego Masters make it a competition by giving them a challenge to build out of Legos or other supplies.
19. Comedy Show
Kids are always telling jokes so this is the perfect opportunity to let them shine. Give them some time to prepare their jokes on an index card and let them put on a show that will make you laugh.
20. Scavenger Hunt
Make your own scavenger hunt or print one off online for free. Let the kids find the items on the list leading to a fun surprise at the end.
21. Fashion Show
Use the clothes they have to play dress up or let them go through mom and dad's closet to create outfits. Then set up a runway so they can show off what they created.
22. Music Concert
If you have musical instruments at home, let the kids put on a music concert. If you don't have any, you can always make your own using coffee cans for drums, cardboard and string for guitar, etc.
23. Minute to Win It Game
Remember the show Minute to Win It? Create some fun challenges with ideas from the game show for a family game night.
24. Do a Challenge
If you're family is up for a challenge, try one of these challenges for a fun competition. Capri Sun Challenge – drink 15 Capri Sun's in 15 minutes, No Lights Makeup Challenge – set a timer and let another person put makeup on you in the dark, or Oreo Challenge – wear a blindfold and identify the flavors of the Oreos by licking them. There are also plenty other challenges to do and can be found online.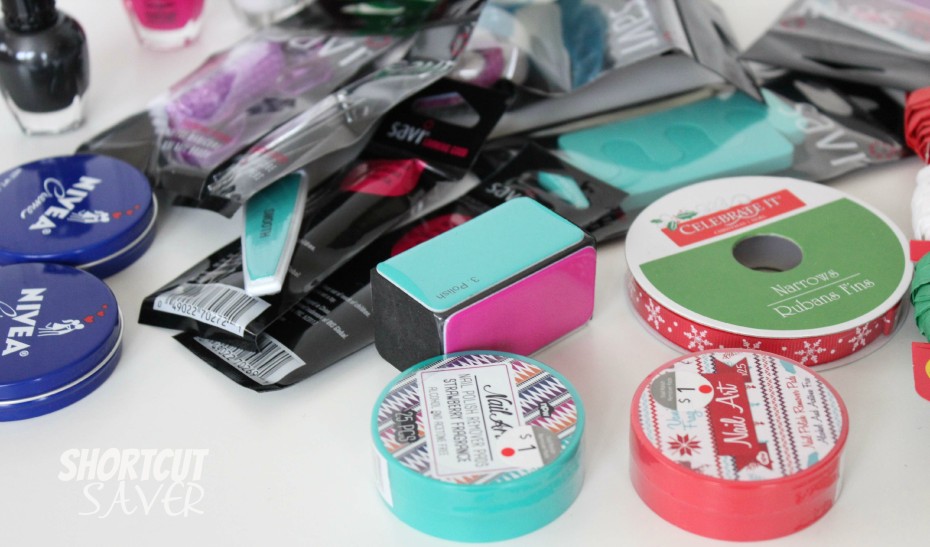 25. Spa Day
Pamper each other with a spa day at home. Set up stations to get a pedicure, manicure and facial and take turns.
26. Yoga or Meditation
When you just need to relax, try doing yoga or meditate. Make a little space to do so and show kids how to relieve stress through one of these activities. Teach them how to breath and some yoga moves during this quiet time.
27. Make a Playhouse Out of Cardboard Boxes
Not everyone has cardboard boxes lying around but if you do and rather large ones you can make a fun playhouse out of them. This is a great activity that the kids can get involved in creating also by decorating with markers or crayons and then enjoy playing with when complete.
28. Put on a Play
Have the kids create a play by writing out a script or just ad-libbing through the entire show. Find some props and clothes that will fit the part and let the kids put on a show for you.
29. Blow Bubbles
If you bubbles on hand, no worries. You can make them with dish soap and water and use items around your house for a wand such as a straw, toilet paper roll, etc.
30. Puppet Show
Make puppets out of socks if you don't have any and let the kids decorate them. When finished let them put on a puppet show by going behind a couch and showcasing the puppets from the top.
31. Make a Vision Board
Everyone has dreams and goals so why not make a vision board. Cut out pictures from magazines or catalogs and create a vision board. It's a fun way to put it out there what you want to achieve and shows kids what to work towards.
32. Karaoke Party
You don't need a karaoke machine to have a karaoke party. Improvise by using a hairbrush as a microphone and YouTube to just get the audio of a favorite song you want to perform and have fun.
33. Charades
This is a fun game the whole family can play together. Come up with some good ideas to act out and write them on cards. Draw a card, act it out and try to guess. Play in teams or just play for fun.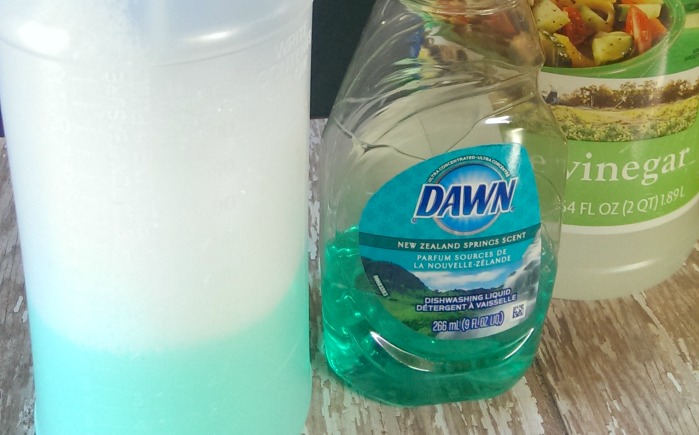 34. Spring Cleaning
This is the time you can your spring cleaning done by getting everyone involved. Let the kids help out by sweeping, dusting, washing windows or cleaning their room.
35. Hide and Seek
Kids love to play hide and seek. Take turns being the hider and seeker for a fun time.
36. Have a Living Room Picnic
Make a lunch and set up a picnic in the living room. Use a blanket to put down on the floor and enjoy your lunch picnic style.
37. Toy Clean Up
This would be a good time to go through the kids toys and let them get involved by choosing what they want and don't want. Let them know that they can donate the unwanted toys to kids that don't have any.
38. Learn to Knit
Teach the kids how to knit something simple like a scarf. If you don't know how to knit you can learn by watching a tutorial on YouTube.
39. Go Through Old Photos
This is a fun way to relive old memories by going through old photos. Kids love to see themselves as a baby and their relatives.
40. Play I Spy
This game can be played anywhere and keeps kids busy for some time. Take a section of a room and let kids try to guess what you are spying.
41. Play School
This would be a great time to catch up on any homework or study by playing school. Turn it around and let kids be the teacher while you play the child and see what you can learn from them.
42. STEM Activity
Doing a STEM activity is a great way to beat boredom and is educational at the same time. Browse around the internet for some ideas to keep them busy.
43. Create Art Pieces
Let the kids create some art using items around your house. If you don't have a canvas for them to paint on use a piece of paper or cardboard. Showcase them by creating an art gallery for everyone to look at.
44. Dance Party
Turn on the radio and dance it out . This is a great way to burn off some energy and just have fun.
45. Singing Competition
Let the kids sing their favorite song and turn it into a singing competition. Put your score on a paper plate and hold it up to show them what they got.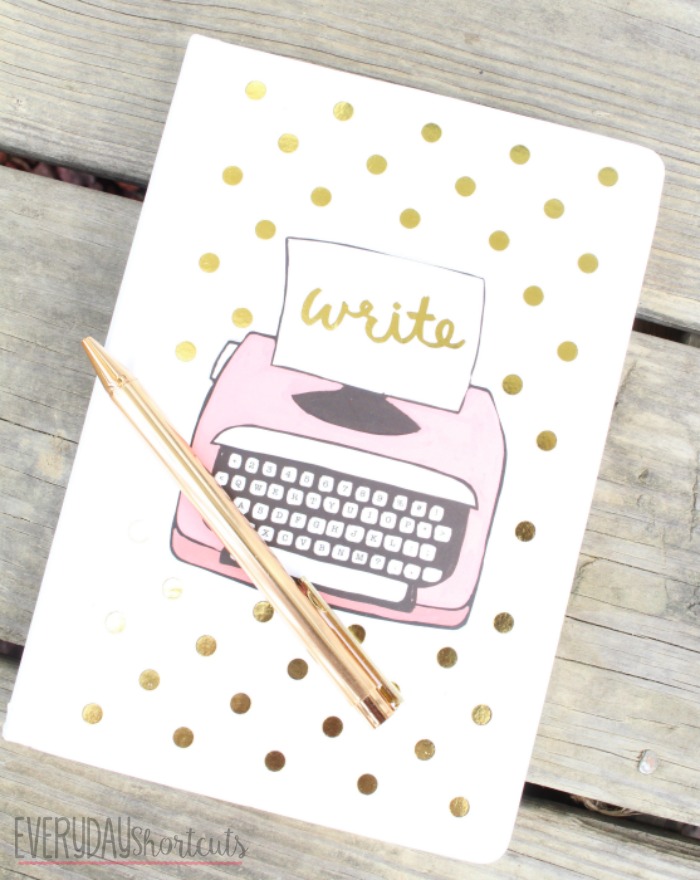 46. Write in a Journal
Let all feelings out on a piece of paper. They can write about their day or you can give them ideas to write about. This is also a great keepsake to go back later in life and read what you wrote.
47. Learn How to Sew
Teach the kids how to sew something simple such as a hair scrunchie or a pillow. You can practice using old clothes, or rags lying around the house.
48. Exercise
A great way to burn off energy is to exercise. Follow along an exercise video from YouTube or create one of your own to do with kids.
49. Write a Letter
Forget email and Face Time, use the old fashion method of writing a letter to a loved one just because. Check in on them with a nice letter or just say hi. Let the kids address them and put in the mailbox to send out.
50. Paper Airplane Race
Get creative making paper airplanes of all different shapes and sizes. Then have a race between the airplanes and see which one can make it the furthest.
51. Crab Walk Race
Remember in gym class having a crab walk race? Those were fun and made us laugh. Show the kids how to get down on the floor and walk like a crab. Make a start and finish line and go in pairs to see who crosses the finish line first.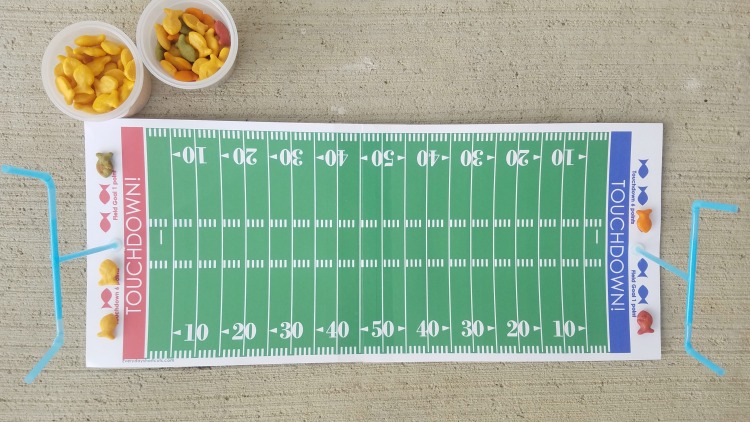 52. Paper Football
When you can't play football outside bring it indoors with paper football. All you need is a piece of paper folded to small triangle, make a goal post out of your hands and flick the paper football trying to get it in between the goal posts. You could have use Goldfish and print this free Goldfish Crackers football game.
53. Trivia
If you don't have a trivia game on hand you can come up with your own trivia. Pick a topic and ask the questions to see if they can guess the answer. You can choose topics such as movies, cartoons, characters, songs, food, etc.
54. Musical Cups
Sometimes making music can be done so simply. Fill up glass cups with different amounts of water and rub you hand across the top to make music.
55. Make a Marshmallow Shooter
Using PVC piping make a marshmallow shooter that shoots marshmallows out of. It's perfectly safe as the marshmallows are soft and does not go far. Kids can have a marshmallow fight throughout the house after they build it.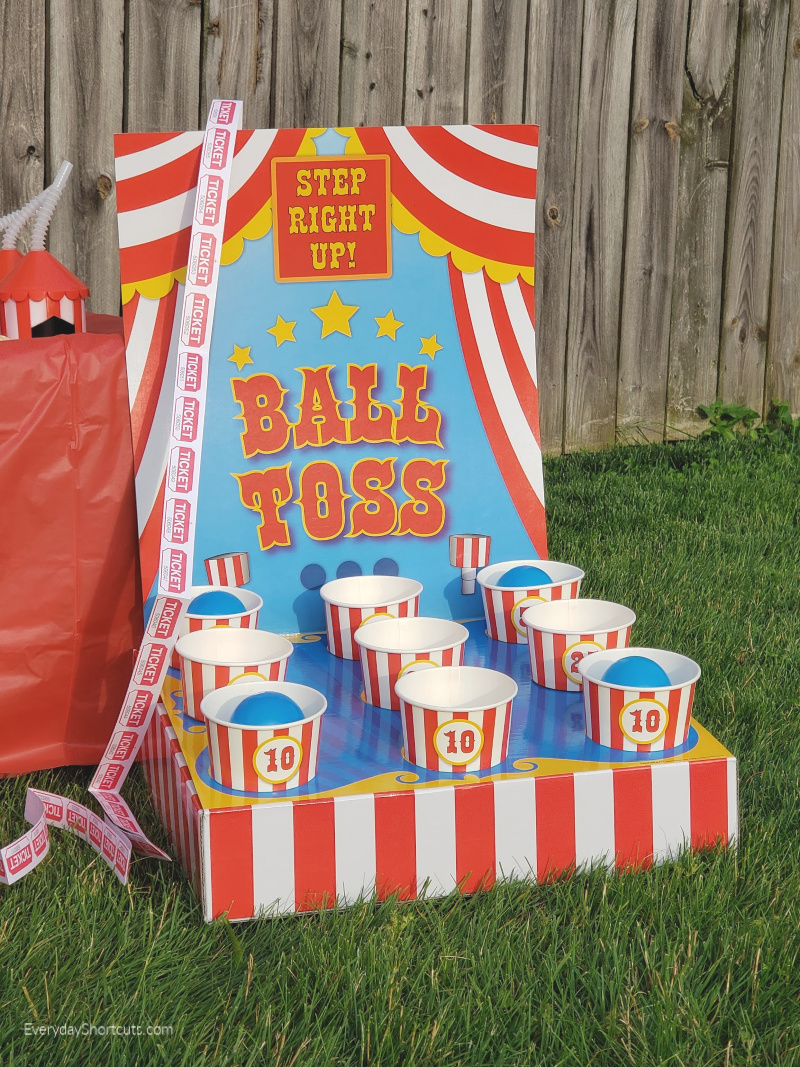 56. Circus or Carnival Party
Create a fun circus party at home with some stations such as face painting, ring toss, and other carnival games. Make some tickets they can earn by playing the games to redeem for prizes. Need some inspiration? Check out these Circus Party Ideas!
57. Dominoes
Set up dominoes in a line and watch them fall as they knock them down. This activity can also be a good way to reinforce counting skills.
58. Set Up a Nerf Course
Set up a Nerf course throughout the house of different stations where they can knock down cups and other objects with the toys.
59. Flashlight Tag
You can play this game indoors in the dark or outdoors at night. The person who is it gets the flashlight, counts to 50 while others hide and tries to find them by shining the flashlight beam on them and calling out their name to get them out. Once everyone is found choose a new person to be it.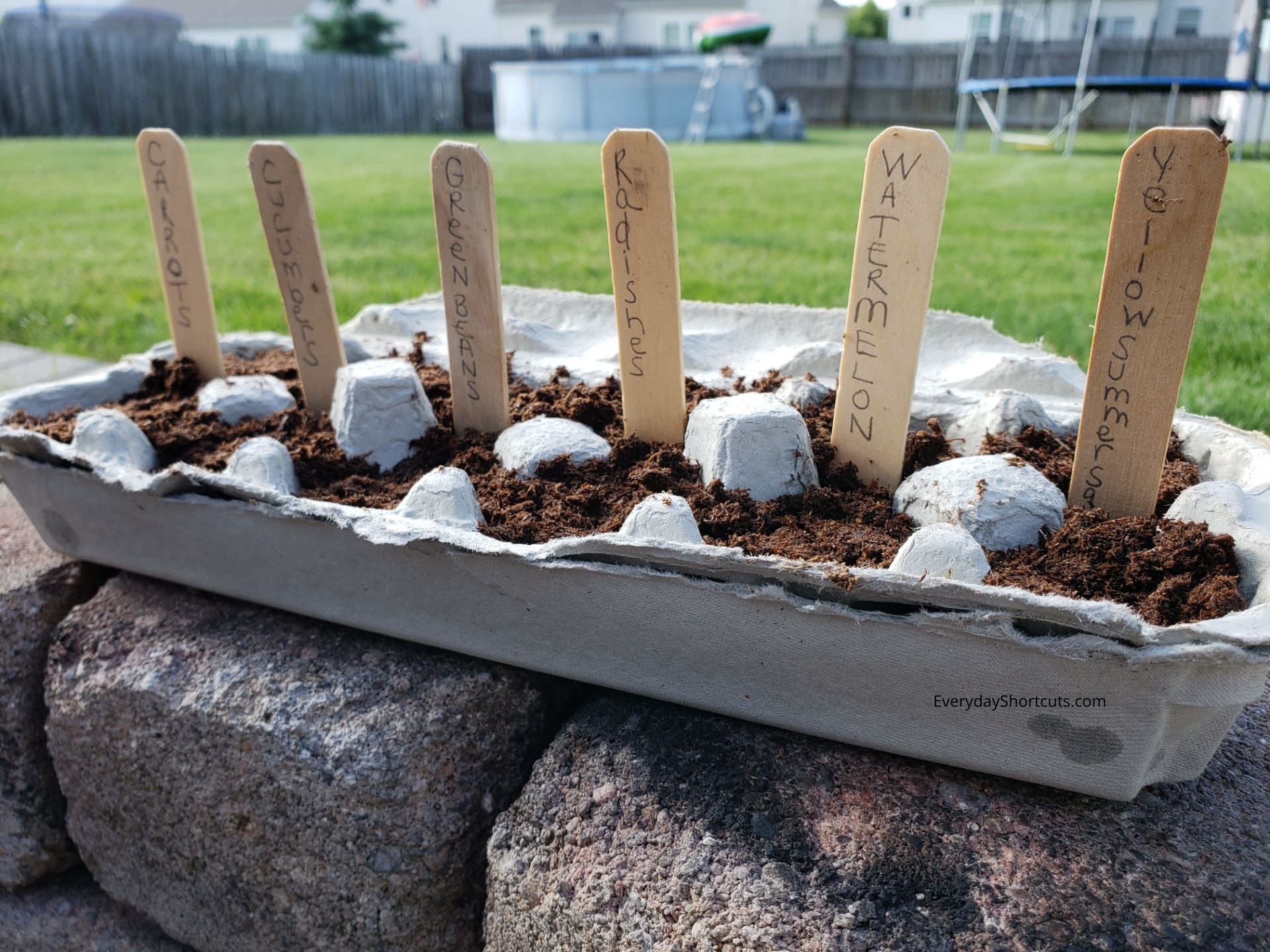 60. Start an Indoor Garden
When in season start an indoor garden with seeds, dirt, pots or egg cartoons, and garden sticks. They will love watching their seeds grow overtime.
61. Make a Fairy Garden
Gather some fun supplies to create your fairy garden such as fairies, fairy houses, furniture, flowers and a container to put it in.
62. Car Tape Track
Create a road on the floor or rug using masking tape so kids can use their toy cars to drive around it.
63. Tape Maze
Create a maze on the floor or rug using masking tape and see if the kids can find their way out.
64. Pool Noodle Race Track
If you have an old pool noodle lying around cut it in half and create a race track for the kids toy cars. Prop it up against the couch or coffee table and see which car crosses the finish line the fastest.
65. Make a Bird House
If you have some scrap wood lying around make a bird house. Let the kids help build it by hammering in the nails and then allow them to decorate it. Hang it up in yard for the birds to enjoy.
66. Finger Painting
Use pudding or finger prints and let the kids create a masterpiece on a piece of paper, cardboard or outside on the sidewalk or driveway.
67. Hydro Dip
This is a fun activity if you want to make something colorful. To hydro dip give the product a base coat and let dry for 2-3 hours. Then, fill a plastic container 3/4 full with lukewarm water and spray different colors of spray paint onto the surface of the water. Then, dip your object slowly into the water and take out and allow to dry.
68. Write a Story
Kids are always telling stories. Allow them to write it down on paper, fold it and make it into a book. Then, allow them to illustrate the book to read out loud.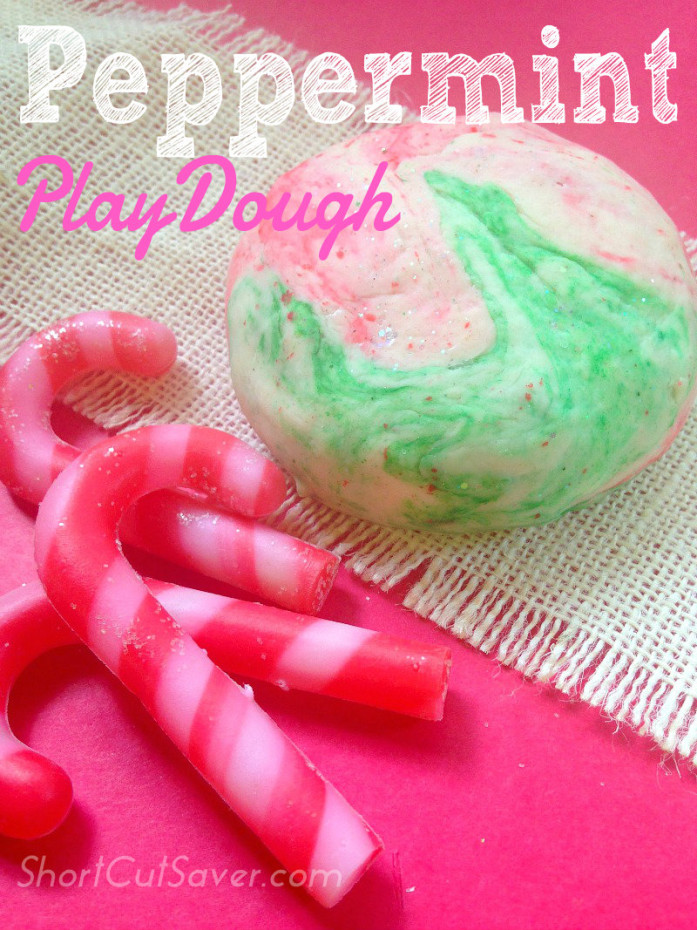 69. Make and Play with Play Doh
There are so many ways to get creative with Play Doh but if you don't have any on hand you can make your own. Check out this Peppermint Play Doh tutorial that also smells delicious!
70. Hop Scotch
This is a fun activity to burn off some energy. Use sidewalk chalk and create a hop scotch on the sidewalk and let the kids take turns.
71. String Art
Using wood, nails and string create string art is a variety of designs. You can make something as simple as a heart or spell out a name, etc.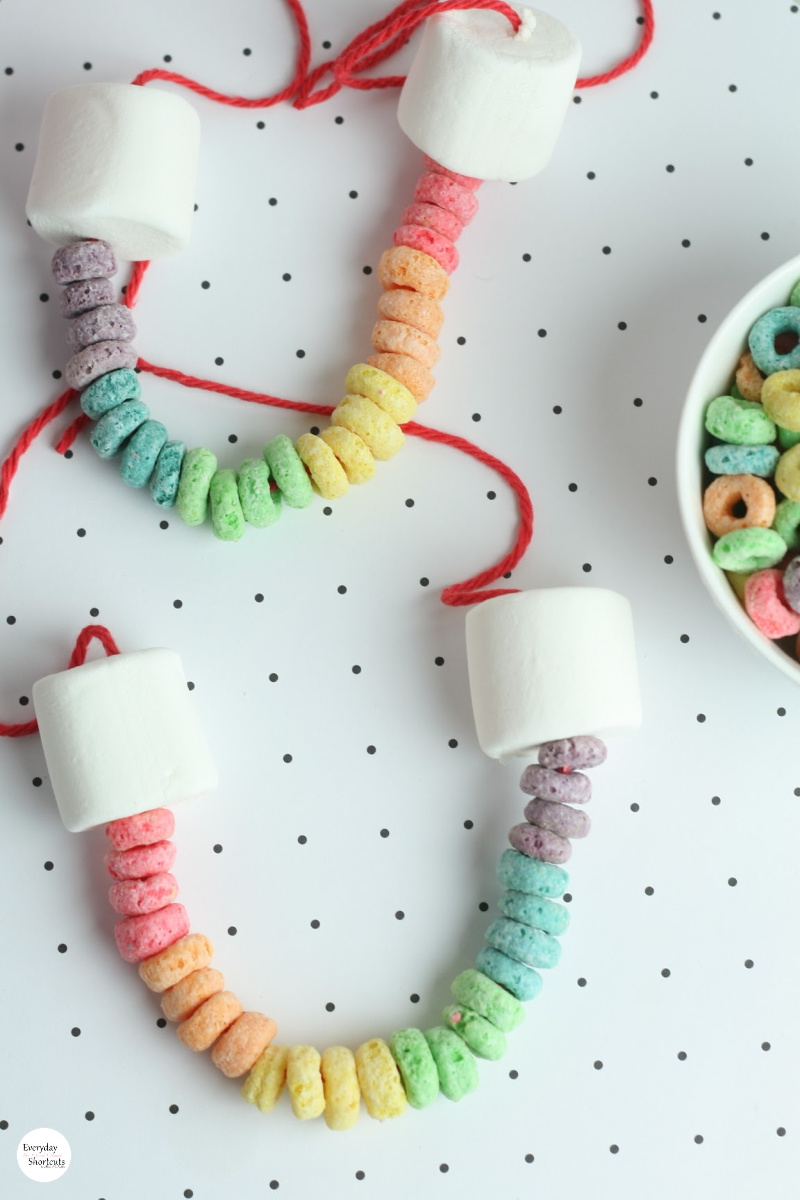 72. Make an Edible Necklace
Whether it's a rainy day or if you're looking for something fun to do with the kids, this rainbow edible necklace craft is so easy and fun to make. Or you can make one out of string and pasta.
73. Squirt Gun Painting
Fill up a water gun with washable paints and allow the kids to make masterpieces by squirting the guns onto the canvas. I would suggest doing this activity outside.
74. Sensory Bin
This is a great activity for toddlers to do. You can create some simple sensory bins such as a sand and water table, rice bin, pasta bin and more.
75. Paint a Rock
Take a walk outside and let the kids pick up a rock. Bring it home and allow the kids to paint it anyway they want with paints. They can display them around the house, in a garden or outside.
76. Guess What's in the Box
Take a cardboard box and cut out circles on the sides that are large enough to fit arms through. Cut a big square in the front leaving it open. Place an item inside the box without the opponent knowing what it is and try to have them guess what's in the box.
77. Musical Chairs
Set up a row of chairs with one less than the amount of people playing. Play music and go around the row of chairs in circles. Once the music stops, quickly sit in a chair. The last person standing loses and will be out. Take another chair away and begin again. Keep repeating until there is just one person remaining.
78. Make a Slide
If you have a large piece of cardboard lying around, make a cardboard slide out of it. You can lay it across the steps making sure it is safe enough for the kids to slide down without getting hurt.
79. Mini Golf Course
Set up a mini golf course around your house using cups as the hole for the golf ball to go in. Try making an obstacle to make it a challenge. Keep score to see who wins in the end.
80. Play Outdoors
Whenever your able to get the kids outside, do so. Let them run around and burn off energy. They can do this in the backyard or at the playground.
81. Put on a Magic Show
If you know magic share that with the kids in a home magic show. Teach them some tricks you may know and allow them to put on a magic show for you.
82. Laser Maze
Create a Laser Maze in a hallway using streamers. Tape them from wall to wall by creating a maze through criss-crossing them making a challenge to get through.
83. Stack Cups
If you have a large amount of plastic cups that are the same size, challenge each other to a game of cups stacking. See how can build a tower in one minute.
84. Make a Flip Book
Create an animation by making a flip book. Draw the character making different poses on each piece of paper, staple together and flip through it to watch it come to life.
85. Indoor Skee Ball
Take a large piece of cardboard and lay out on ground and the end propped up. Take smaller pieces of cardboard and create circles and glue or tape on number them 10, 20, 30, 40, and 50 for the points they get if the ball lands in them.
86. Balloon Tennis
Make a paddle out of a stick and paper plate. Blow up a balloon and play balloon tennis against each other.
87. Take a Bike Ride
When the weather is nice, get the bikes out and take a bike ride to the park or around the block. Make sure to wear your helmet – safety first!
88. Go on a Nature Walk
Gather the kids and go on a nature walk near by. Explore the different trees, leaves, bugs and just enjoy nature.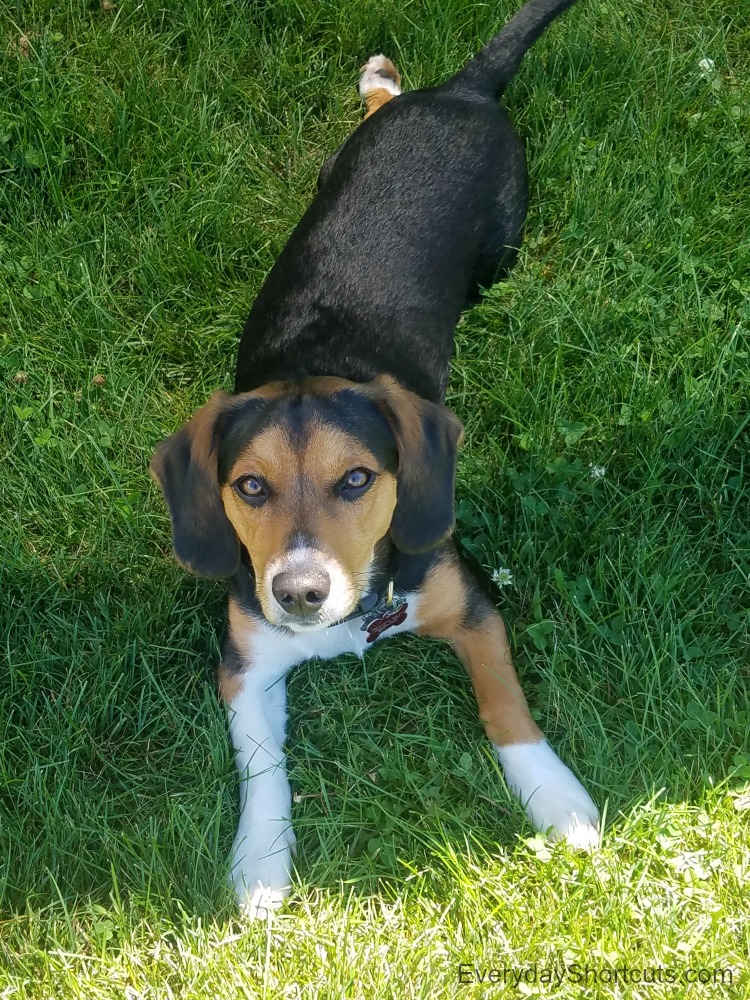 89. Play With Your Pet
Pets need some attention too. Let the kids run around the backyard with the pet, play indoors with their toys or walk them.
90. Draw with Sidewalk Chalk
A fun activity that all kids love to do. If the weather is nice grab some sidewalk chalk and let the kids draw and color. This brings out the creativity in them as well.
91. Two or Four Square
Remember this fun activity as a kid? Use that sidewalk chalk and create 2 or 4 squares depending on how many people are playing and grab a ball to play.
92. Paint with Water
This is something I remember doing as a kid. My grandma would give me a paint brush with a bucket of water and I would paint her porch swing over and over. If you have a paint roller that would work also.
93. Make a Bookmark
Use cardstock, cardboard or just a plain piece of paper and cut into a bookmark shape. Allow the kids to decorate the bookmark. You can also punch a hole in the top and add a decorative string or ribbon.
94. Sumo Wrestling
Put on a large shirt and stuff a pillow in the front and back of the shirt for sumo wrestling fun. Make sure to monitor to keep the kids safe.
95. Life Size Board Game
Create a life size board game outside using spray paint and painting squares that lead to a finish mark. Roll a dice to see how many spaces you can move forward. You can also make it challenging and adding in going backwards if they roll a certain number and more.
96. Make a Chore Chart
While this activity make not be the most fun, it's a great way to get the kids involved in doing chores. Make a chore chart and let them add their name and decorate it. When they complete a chore they can mark it off the chart.
97. Wash Cars
Kids love to pitch in and wash the car. If it's warm out fill a bucket with soap and give them each a sponge to wash the car. You can even let them spray off the car and towel dry in the end.
98. Play Simon Says
How many remember playing this game? Kids will get a kick out of playing simon says and it may be something new to them if they never played before.
99. Tie Dye
This may be a messy activity but a fun one. I would suggest going outside for it. Use some items around your house that would be fun to tie dye such as a shirt, shoes, hat, socks, etc. Tie them up in fun designs with rubber bands, dip in color and allow to dry.
100. Yard Work
Leaves may need to be raked, sticks picked up, weeds to be pulled, get the garden in order or even the grass cut. Let the kids help out in anyway they can with yard work while getting fresh air.
101. Listen to an Audio Book
If you have access to going to a library, use the online option to get a free audio book to listen to. There are plenty of books to choose from and would be good for quiet time.
102. Tea Party
Gather the family around the table for a tea party. Get dressed up and pour some tea while enjoying a fun conversation.
103. Mad Libs
This is a fun way to fill in the blank with an adjective, place, noun, etc. You can find a variety of Mad Libs books online or make your own.
104. Wash Toys
Fill the bathtub up with soapy warm water and dump in the toys. Let the kids wash their toys and get all the germs off of them.
105. Tell a Story
Sit in a circle and take turns telling a story. You can make it like a ghost story telling time or any kind of story.
106. Have a Photo Shoot
Let the kids pick out their clothes and have them do a photo shoot. Use props around the house to incorporate into the photos for a fun memory.
107. Relay Race
This would be a fun backyard activity to do. Grab some sticks or something similar and create a little family competition of a relay race. See who can make it to the finish line first.
108. Cloud Watching
Lie a blanket on the ground outside and watch the clouds. See what kind of shapes or pictures you can make out of each one.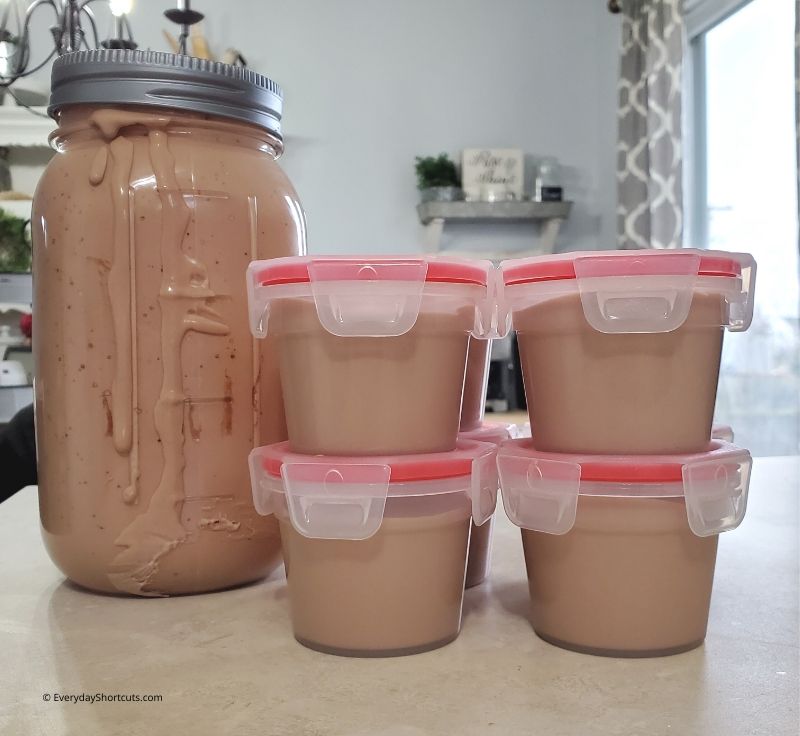 109. Make Ice Cream
You can make ice cream in a bag with milk, sugar, vanilla, rock salt and ice or in a mason jar with heavy whipping cream, vanilla sweetener and salt.
110. Make a Mask out of Paper Plates
All you need is some paper plates, scissors, string, and markers or crayons. Cut out eyes, mouth and nose holes and allow the kids to decorate. Punch holes on the side to tie the string so they can put it on when done.
111. Build a Snowman Indoors
When you're looking for something fun to do with the kids, Olaf comes to the rescue. This activity of building a snowman is easy to do. All you need to do is print this Disney's Frozen Build a Snowman printable, cut out the pattern and start building.
I hope these ideas help you when the kids are bored. Did I miss a fun activity? Let me know if the comments if so.