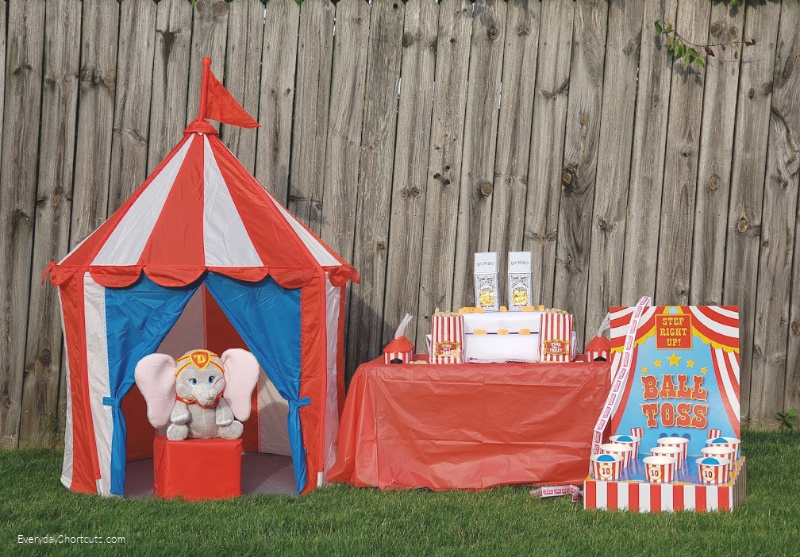 In celebration of Disney's live-action Dumbo now on Blu-ray, DVD and Digital we decided to have a circus themed party. It was equipped with games, food, decorations and Dumbo as the star attraction. The party ended with watching live-action Dumbo on Blu-ray.
If you're looking for some circus themed party ideas , check out the ideas below.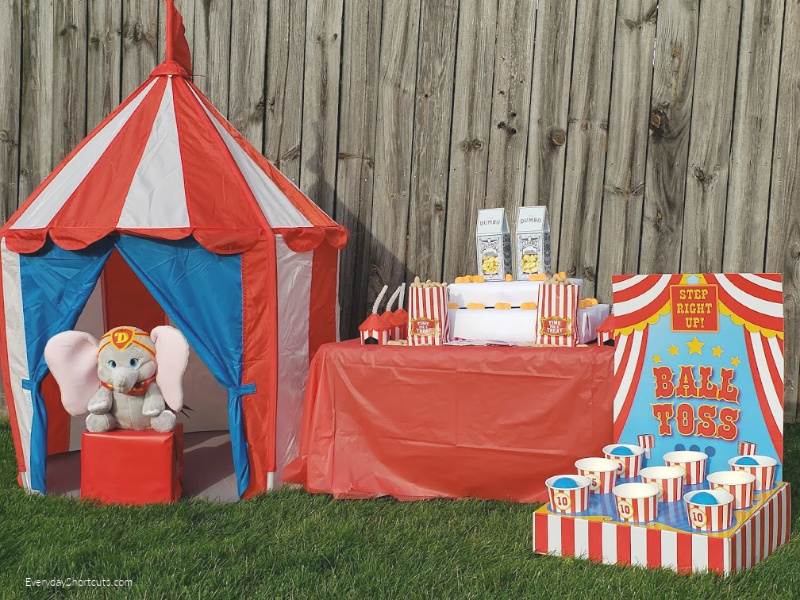 Circus Themed Party Ideas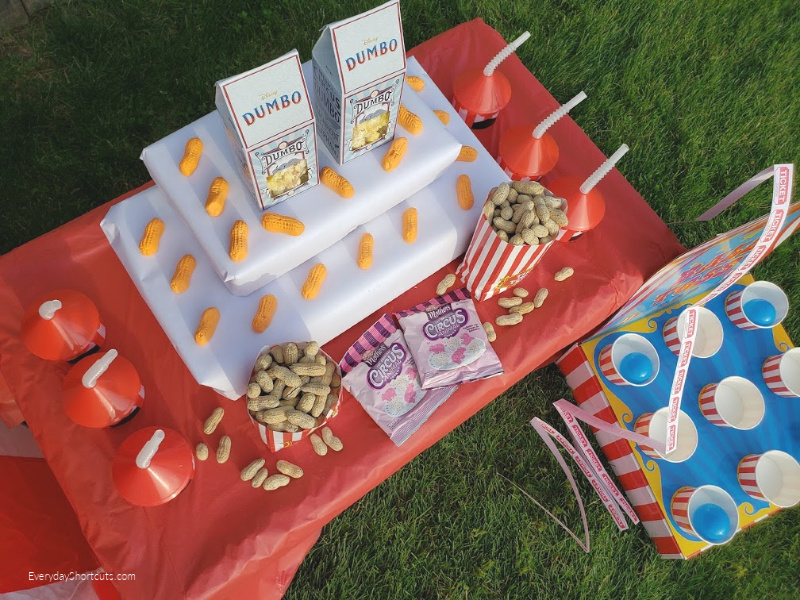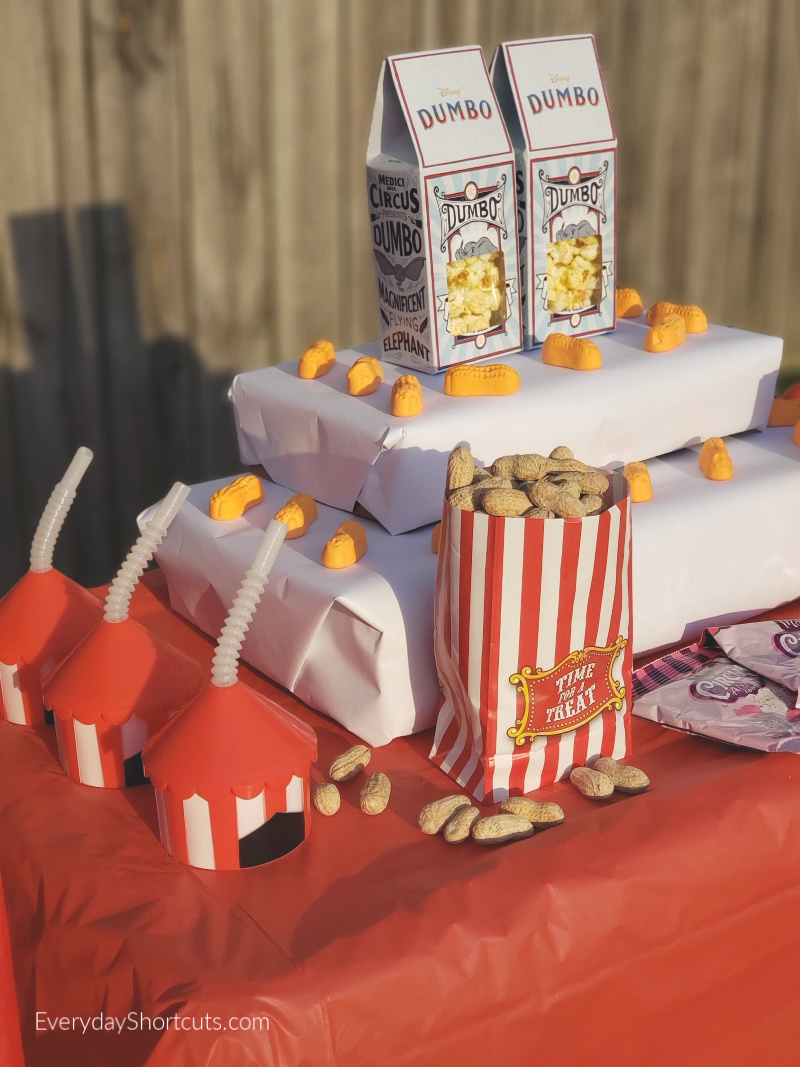 Food & Drinks
Having circus themed party food makes eating more fun. Some ideas for food are animal crackers, circus peanuts, popcorn, cotton candy and regular peanuts if there are no food allergies. These are some items that you can pick up at the store. If you're looking to making cupcakes and some other fun treats below are some of my favorite recipes.
For drinks you can serve up a variety of different things from fruit punch to soda. They don't have to be a themed item but you can always put it in a cool circus cup with straw.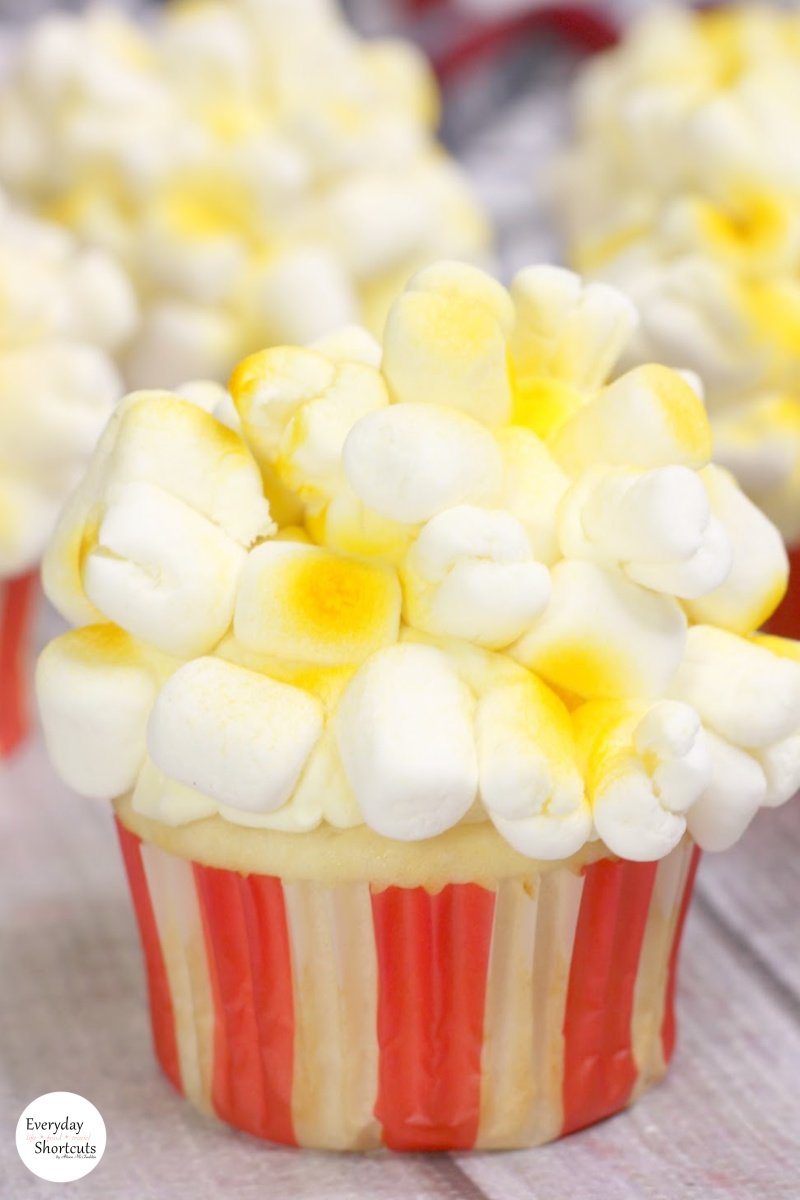 Circus Popcorn Cupcakes – these Dumbo Popcorn Cupcakes that are not made with real popcorn but with marshmallows to look like popcorn. They are the cutest and fun for kids to eat.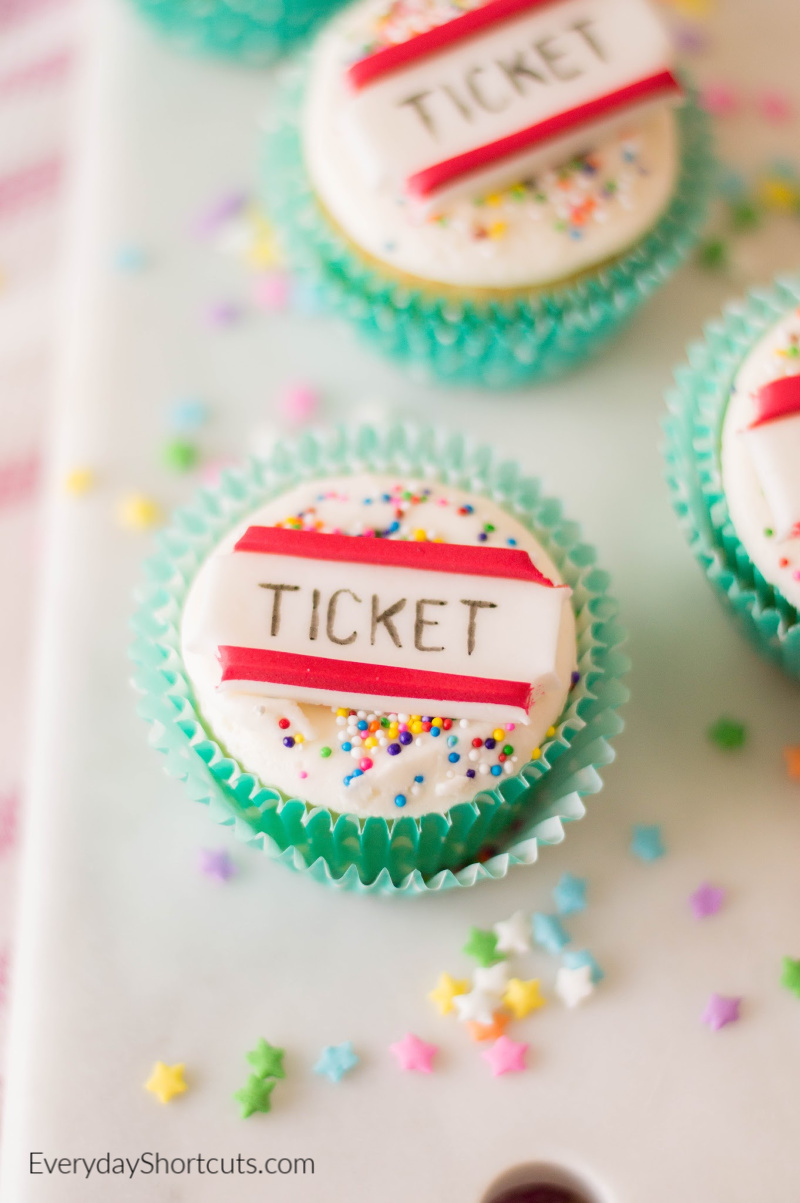 Circus Ticket Cupcakes – It's not everyday you can go to the circus but you can bring the circus to you. I love how these circus ticket cupcakes turned out. These cupcakes are made with box cake mix, frosting and fondant making it the perfect treat for your circus party.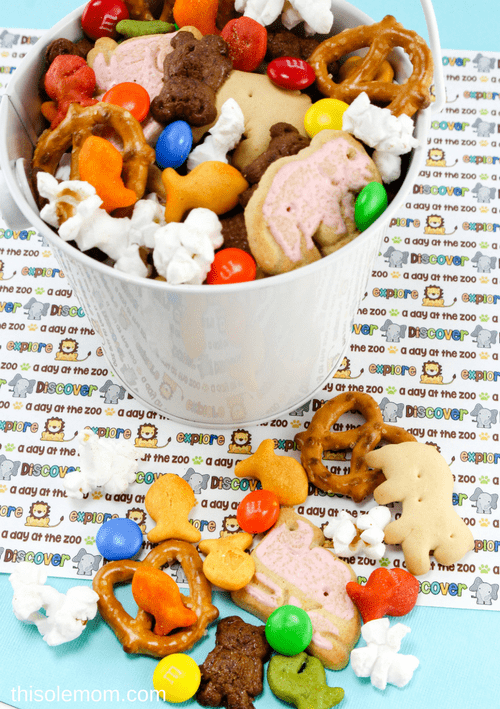 Zoo Trail Mix – this is the cutest snack mix that kids will enjoy at the circus party. It consists of M&M's, chocolate Teddy Grahams, popcorn, animal crackers, and Goldfish. Just pour all ingredients in a baggie and mix together.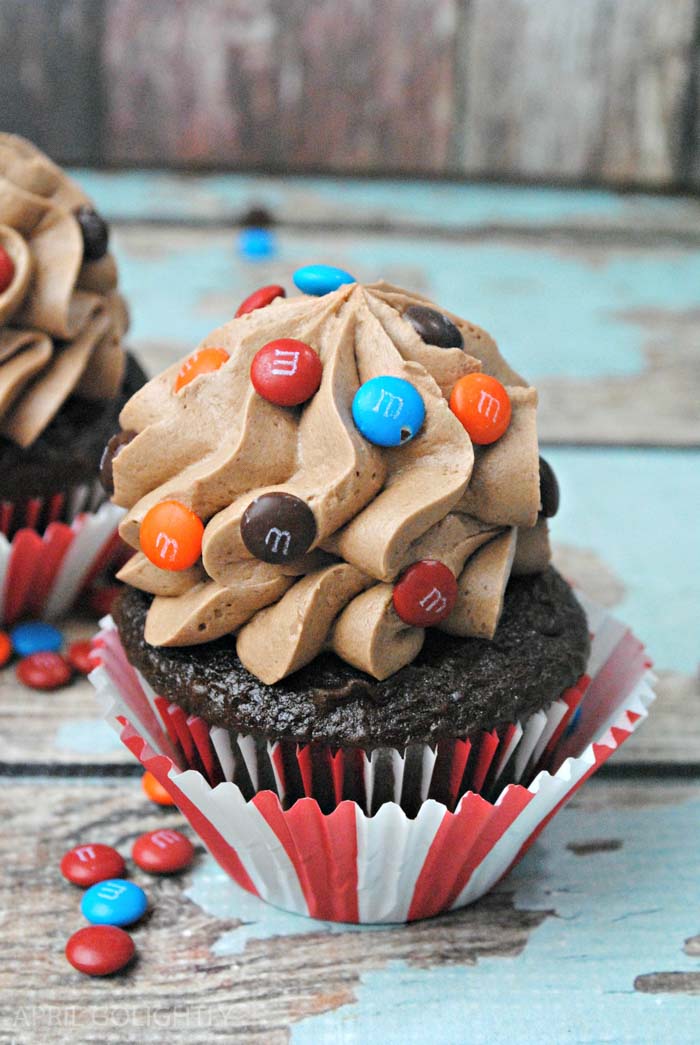 M&M Candy Cupcakes -cake mix with a secret ingredient, M&M's and homemade chocolate buttercream frosting is what makes this recipe delicious. So fun with the red & white striped cupcakes liners.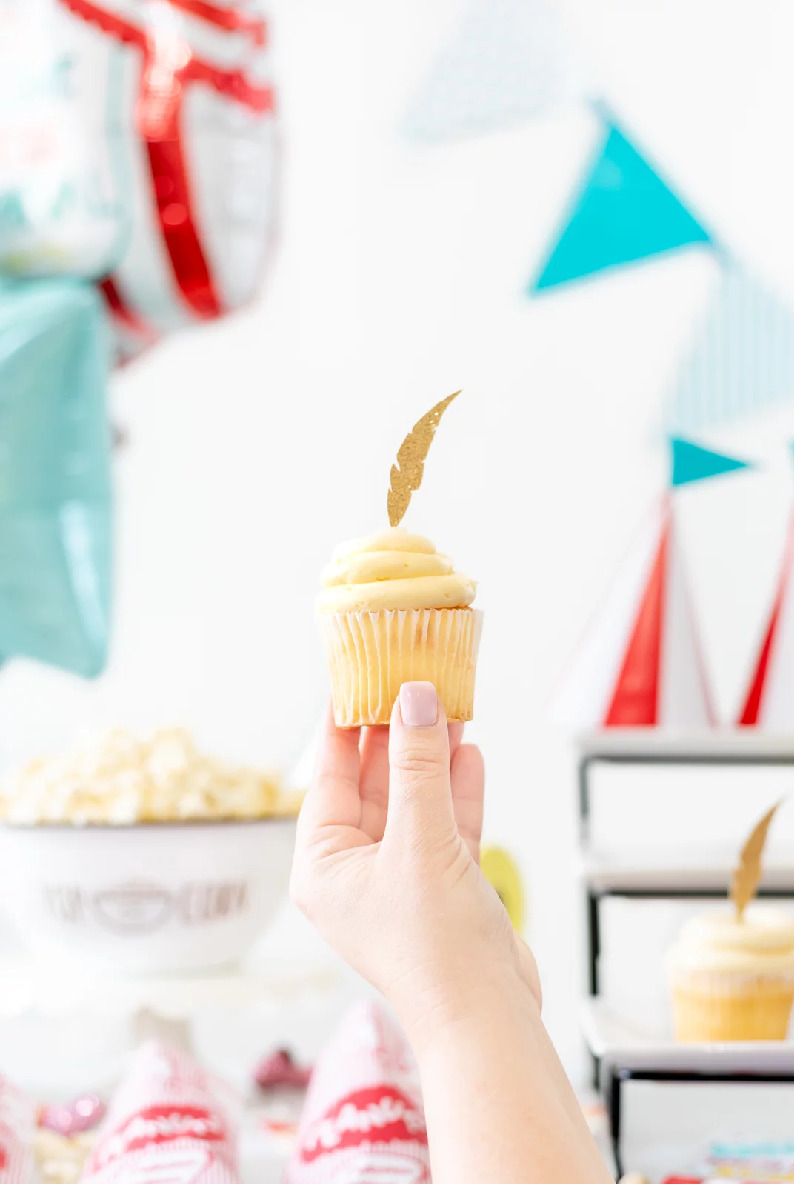 Dumbo Inspired Cupcakes – These vanilla cupcakes are the cutest and topped with a gold feather to give it a Dumbo theme.
Deep Fried Oreos – This recipe had me at deep fried. And Oreos. Add some oil, fry them up, top with powered sugar and you have some delicious treats to serve up. Yum!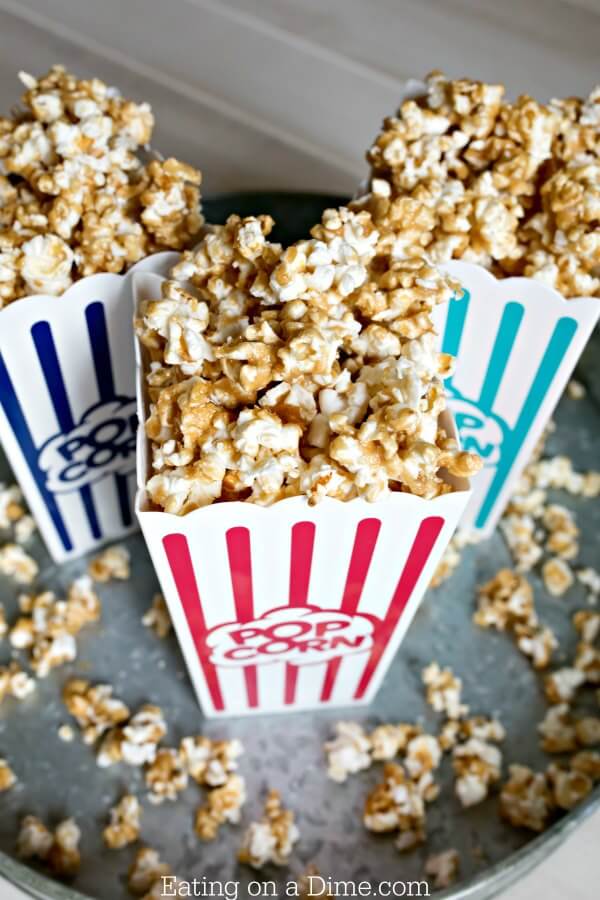 Homemade Caramel Corn – Getting caramel corn at the circus is a treat in itself but to be able to make it home is heaven. This recipe requires just a few ingredients and is easy to make. Serve it in some popcorn bucket or bags for grab and go.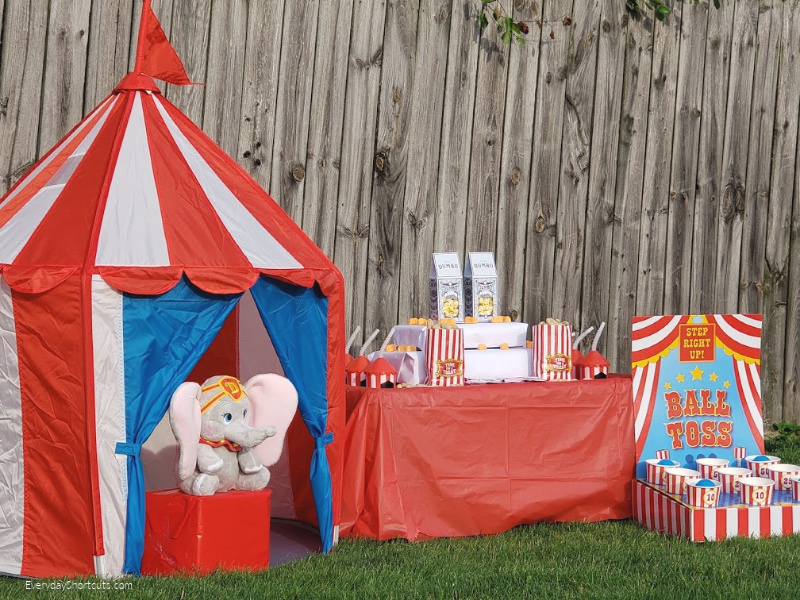 Decorations
Decorating for a party is the fun part as you can get as creative as you want. If you're a DIY'er, you can make most of the decorations yourself but if not there are plenty of party supplies you can purchase. The dollar store is a great place to get some supplies as we found the tickets and tablecloth there. The rest of the decorations are available online.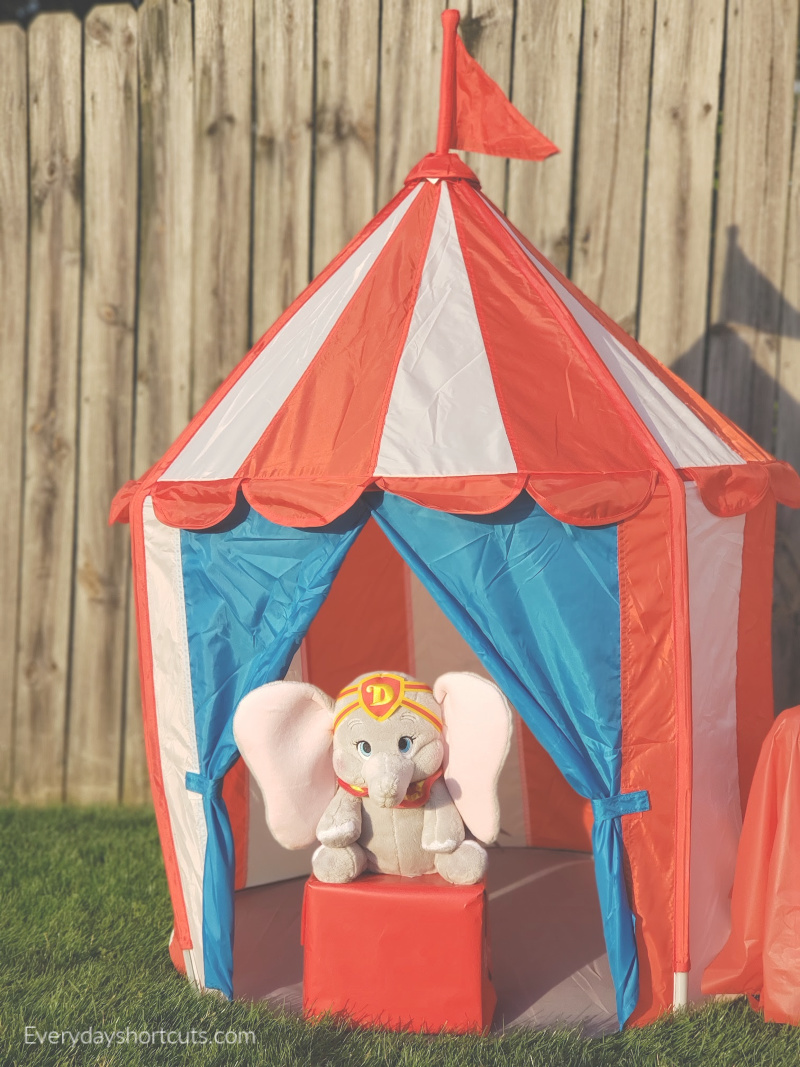 Pop Up Circus Tent – this was super easy to put up with just a few tent poles. We wrapped a box with red wrapping paper and placed the plush Dumbo on top as the star attraction.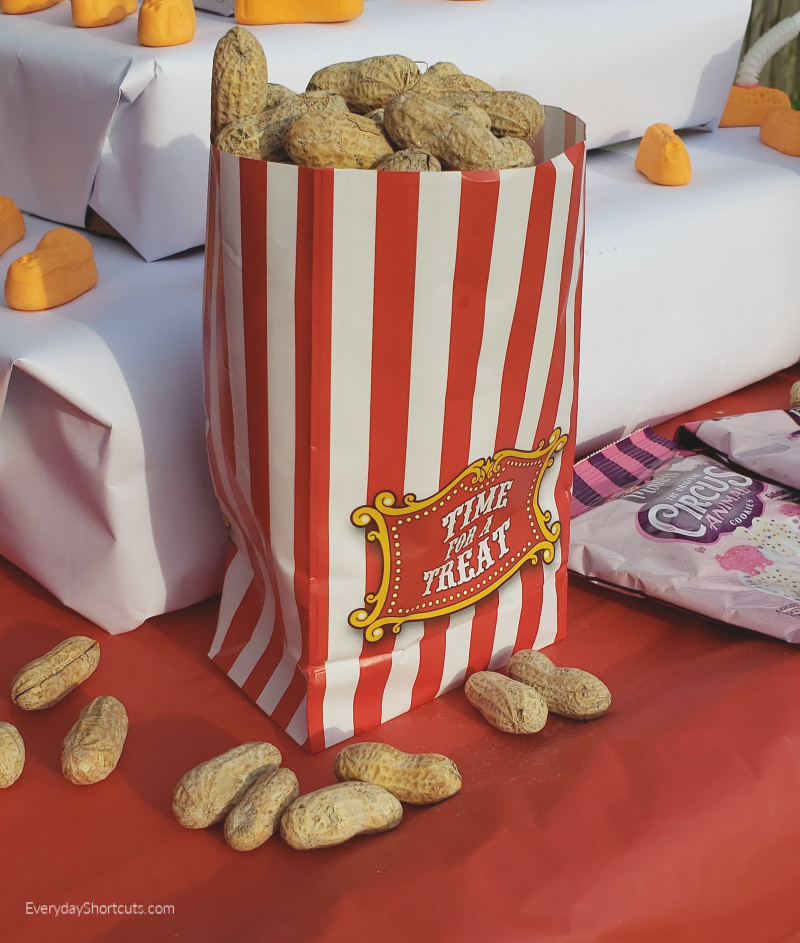 Mini Big Top Treat Bags – the perfect size treat bag to hold peanuts, popcorn or other treats. You could even use them as a party favor bag.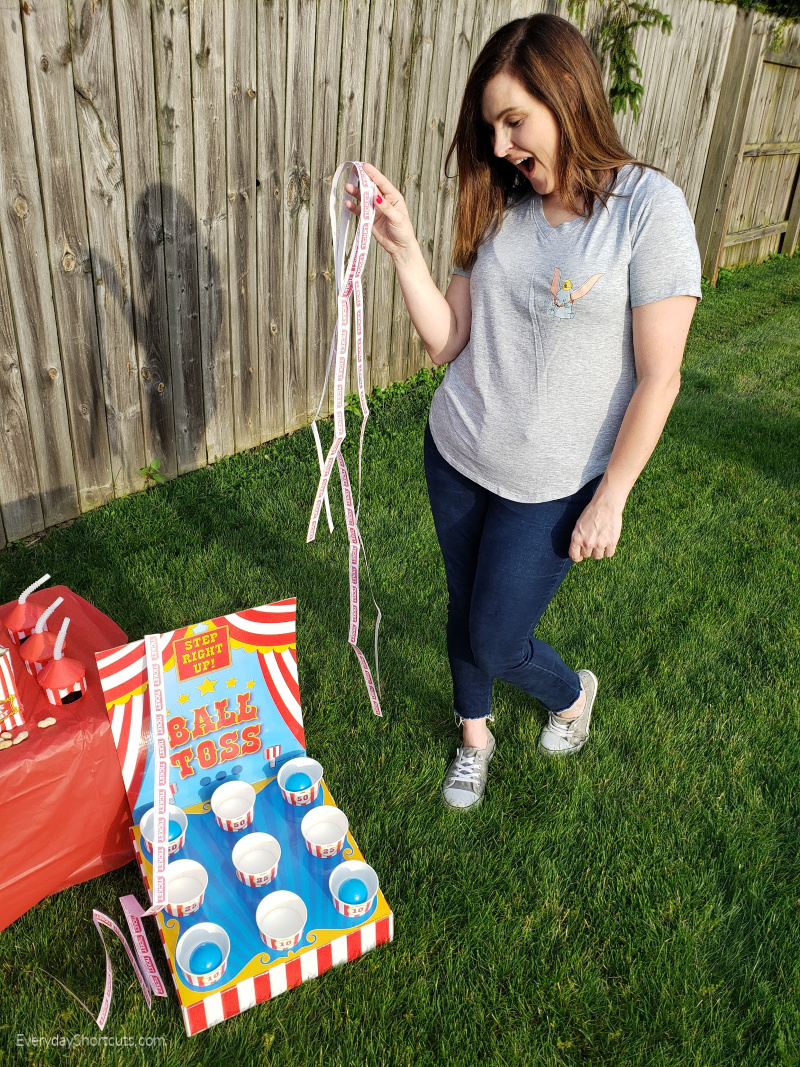 Games
A circus party is complete with games and fun ones at that. You could create a carnival booth and set up games in there or just line them up in a row on the lawn. We gave out prize tickets so the kids could redeem them for small prizes. Here are some fun games that are perfect for your circus party.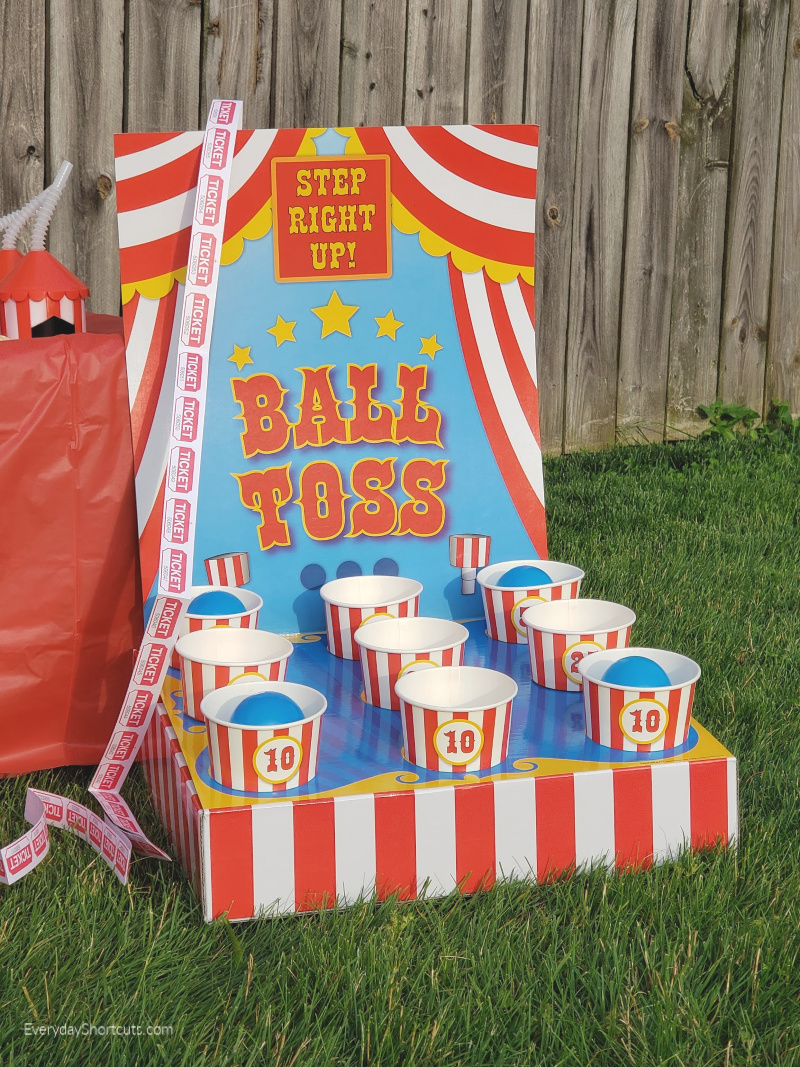 4-in-1 Carnival Game Set – This game set was perfect because there were 4 games to choose from. You can make into a ring toss, horseshoe, bucket toss or 3 in a row game.
If you're looking for some more carnival games ideas, check out these one from Kelly Leigh Creates and A Turtle's Life for Me.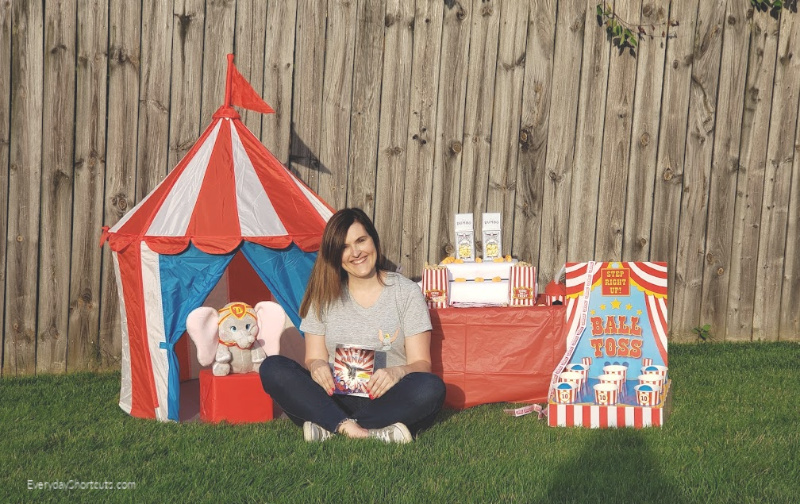 Movie Night
End the night with watching the live-action Dumbo movie available now on Digital, 4K Ultra HD, Blu-ray and DVD. It's the cutest film ever filled with with never-before-seen bonus features, deleted scenes, bloopers and more. Learn more about the film and pick up a copy today!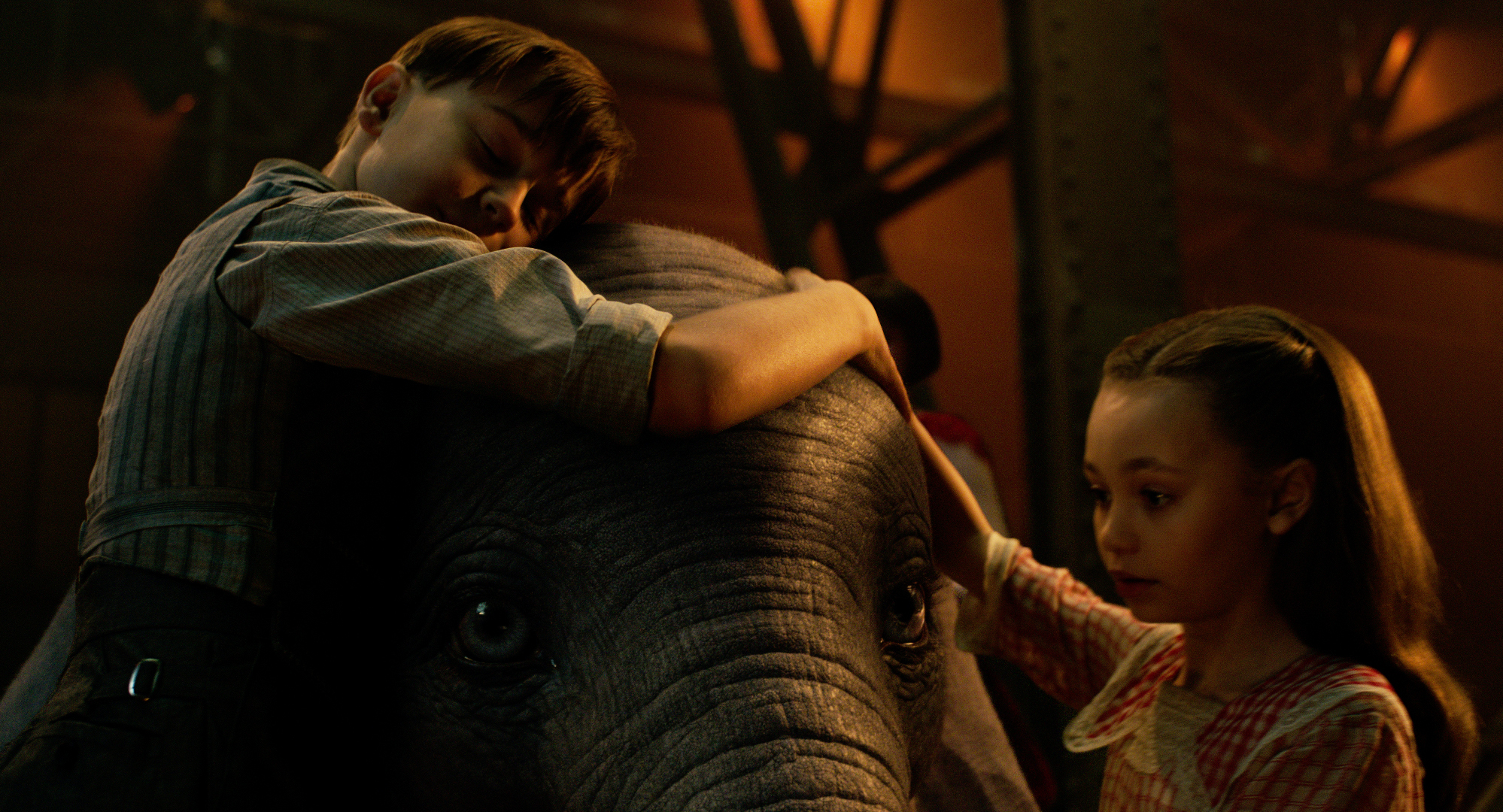 Bonus features include*:
BLU-RAY & DIGITAL HD:
CIRCUS SPECTACULARS:

Dumbo

's cast share their experience of making the film—and get to the heart of a story about family and believing in yourself.
THE ELEPHANT IN THE ROOM: Explore how one of Disney's most lovable characters went from an animated classic to a stunning live-action retelling.
BUILT TO AMAZE: Get a closer look at the film's production and costume design.
DELETED SCENES: A compelling collection of scenes that almost made the final film.

Roustabout Rufus
Pachyderm Plans
The Other Medici Brother
Monkey Business
A Star Is Born
Where's

Dumbo

Elephant Heist
A Seat at the Show

EASTER EGGS ON PARADE: Discover the hidden and not-so-hidden nods to the animated

Dumbo

in this narrated tribute to the Disney classic.
CLOWNING AROUND: Laugh along with the cast in a collection of big-top bloopers and goofs from the set.
"BABY MINE": Visual video performed by Arcade Fire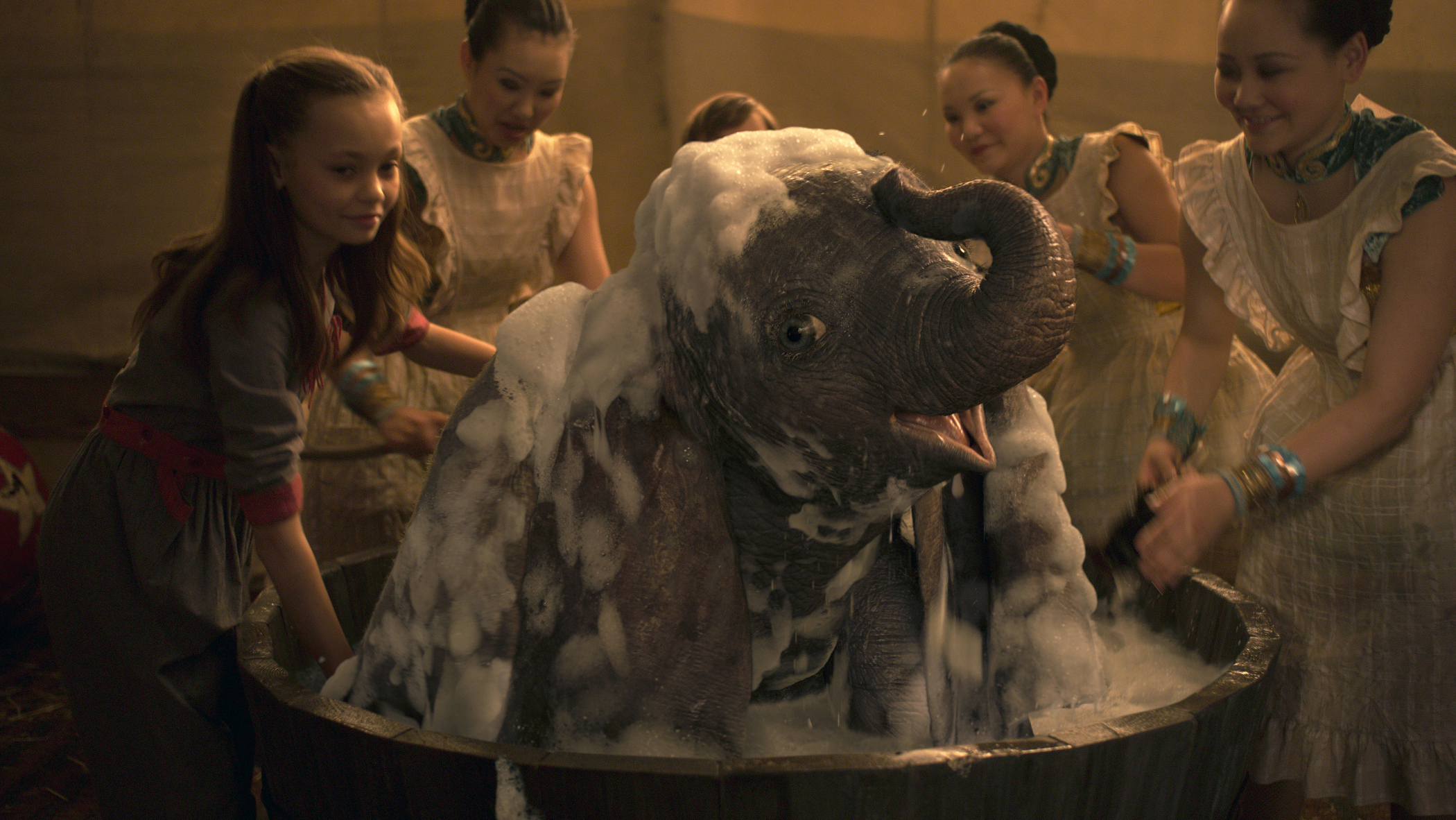 DIGITAL EXCLUSIVE:
DREAMLAND – ANATOMY OF A SCENE: From Final Script to Final Scene: The filmmakers and cast talk a lot about the feeling of "grand intimacy" in the film. Step right up as they bring the Dreamland parade to life, accomplishing the rare marriage of a massive spectacle combined with an emotional tenderness.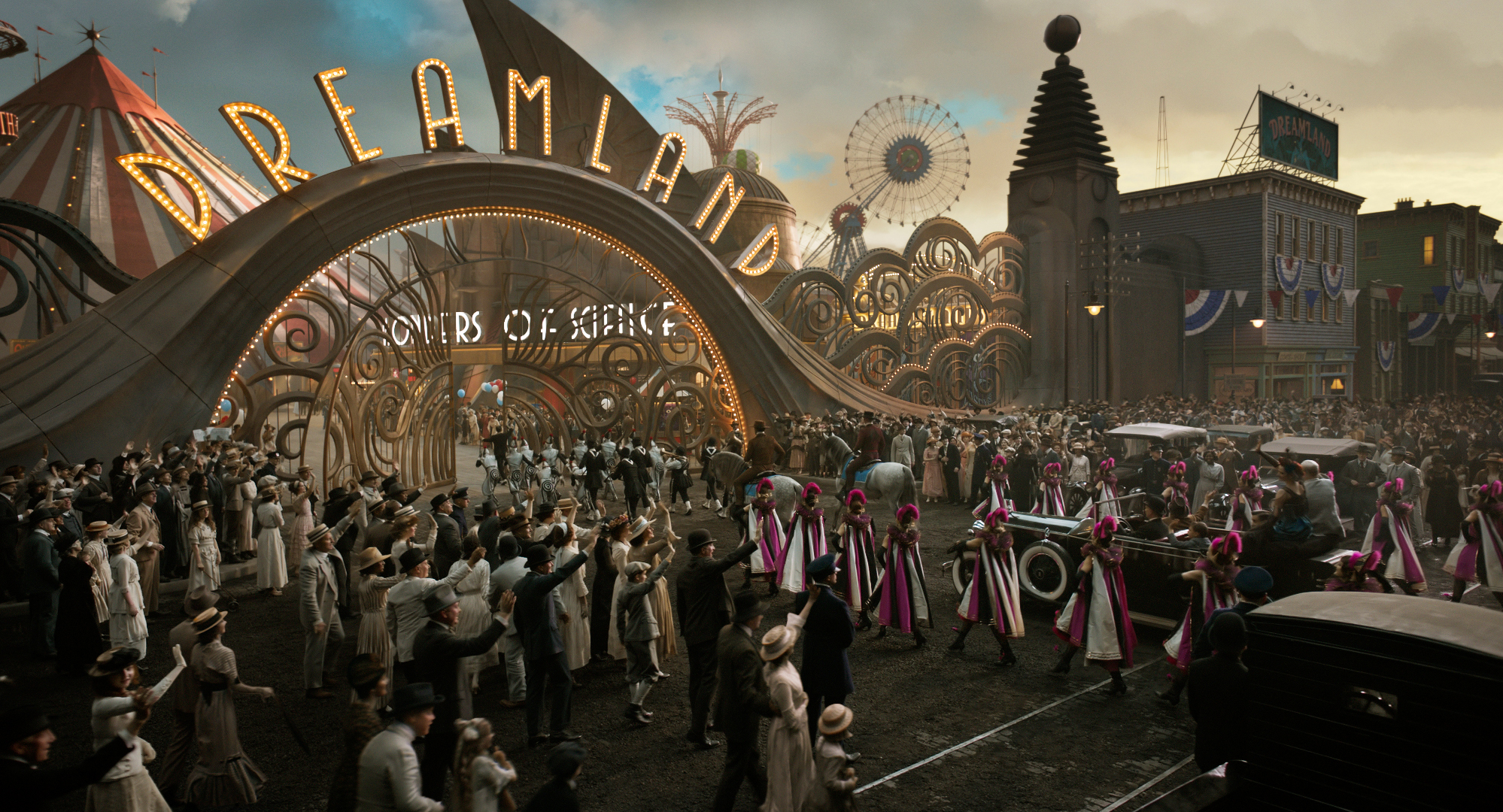 ABOUT THE MOVIE
From Disney and visionary director Tim Burton, the all-new grand live-action adventure DUMBO expands on the beloved classic story where differences are celebrated, family is cherished and dreams take flight. Circus owner Max Medici (Danny DeVito) enlists former star Holt Farrier (Colin Farrell) and his children Milly (Nico Parker) and Joe (Finley Hobbins) to care for a newborn elephant whose oversized ears make him a laughingstock in an already struggling circus. But when they discover that Dumbo can fly, the circus makes an incredible comeback, attracting persuasive entrepreneur V.A. Vandevere (Michael Keaton), who recruits the peculiar pachyderm for his newest, larger-than-life entertainment venture, Dreamland. Dumbo soars to new heights alongside a charming and spectacular aerial artist, Colette Marchant (Eva Green), until Holt learns that beneath its shiny veneer, Dreamland is full of dark secrets.
Follow on Social Media using #Dumbo
Like DUMBO on Facebook: https://www.facebook.com/DisneyDumbo/
Follow DUMBO on Twitter: https://twitter.com/dumbo
Follow DUMBO on Instagram: https://www.instagram.com/dumbo/
Visit the official DUMBO website here: https://disney.com/dumbo