This holiday season, ditch the tinsel and glitter and try out these Farmhouse Christmas Decor Ideas!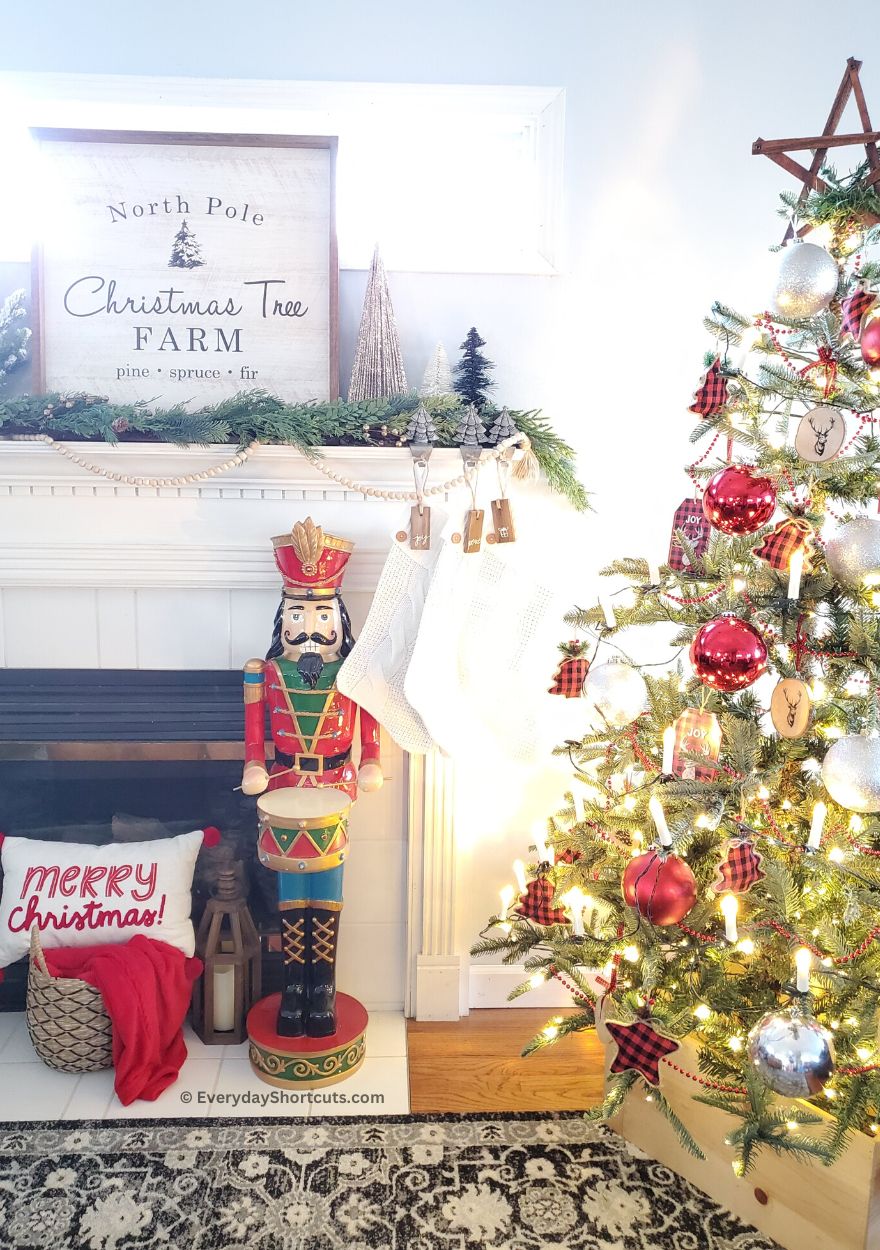 Christmas is just around the corner, and if you're like me, you're already thinking about how to make your home look as festive as possible.
There's nothing I love more than a cozy farmhouse Christmas, complete with all the rustic touches.
If you're looking for some inspiration for your own farmhouse Christmas decor, look no further!
I've rounded up some of the best ideas from mantel decorations to tree ornaments and beyond. You're sure to find something to help make your home merry and bright this holiday season.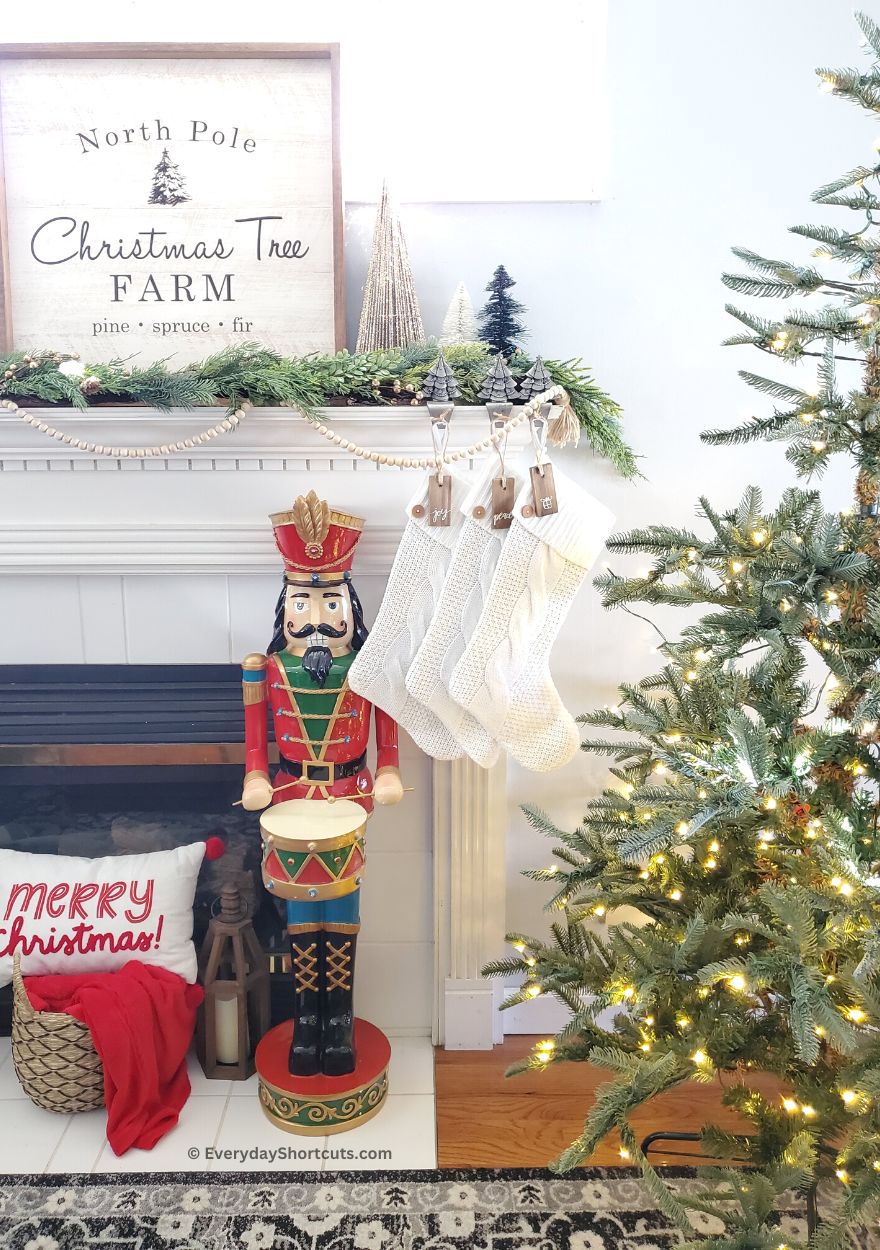 Noble Fir Christmas Tree
If you're looking for a classic Christmas tree that will never go out of style, then you can't go wrong with a Noble Fir artificial Christmas tree. This type of tree is typically characterized by its tall, slender shape and dense branches, which are perfect for hanging all sorts of holiday decorations.
This King Noble Fir Artificial Christmas Tree is the perfect addition to any farmhouse Christmas decor. It stands 6 feet tall and is adorned with 400 warm white LED lights. The branches are thick and lifelike, providing a realistic look that will bring the holiday spirit to your home.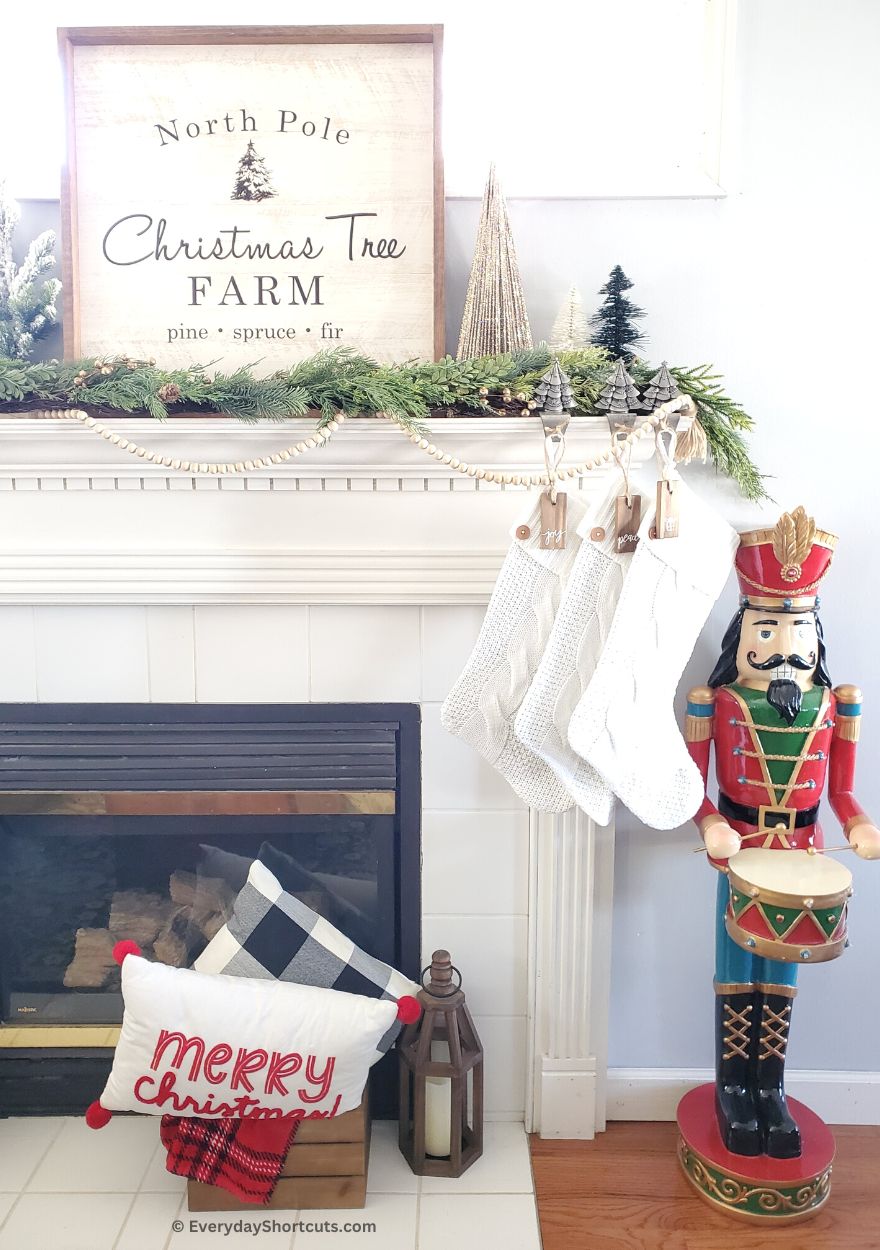 Nutcrackers
There are so many different ways that you can incorporate nutcrackers into your farmhouse Christmas decor! You could use them as part of a mantel display, put a few on your front porch, or even use them as filler around the house.
This Sunnydaze Klaus the Drummer Nutcracker Indoor Statue with LED Lights is a great addition to any farmhouse Christmas decor. The nutcracker is hand-painted in a traditional style and is illuminated with LED lights. It's sure to bring some holiday cheer to your home!
Nutcrackers also make great gifts, so if you're looking for something unique to give to your friends and family this year, consider giving them a nutcracker!
Farmhouse Wreath
A farmhouse wreath is the perfect way to add a touch of rustic elegance to your Christmas decor. There are many different ways to style a farmhouse wreath, but one of the most popular ways is to use burlap ribbon and greenery.
To make a farmhouse wreath, start by wrapping a length of burlap ribbon around a metal wreath frame. Then, add some sprigs of evergreen or other greenery to the wreath. Finally, tie a bow with more burlap ribbon and hang your wreath on a door or wall.
If you want to take your farmhouse wreath up a notch, try adding some pinecones, berries, or even mini pumpkins. Whatever you choose, just make sure it fits with the overall rustic theme of your farmhouse Christmas decor.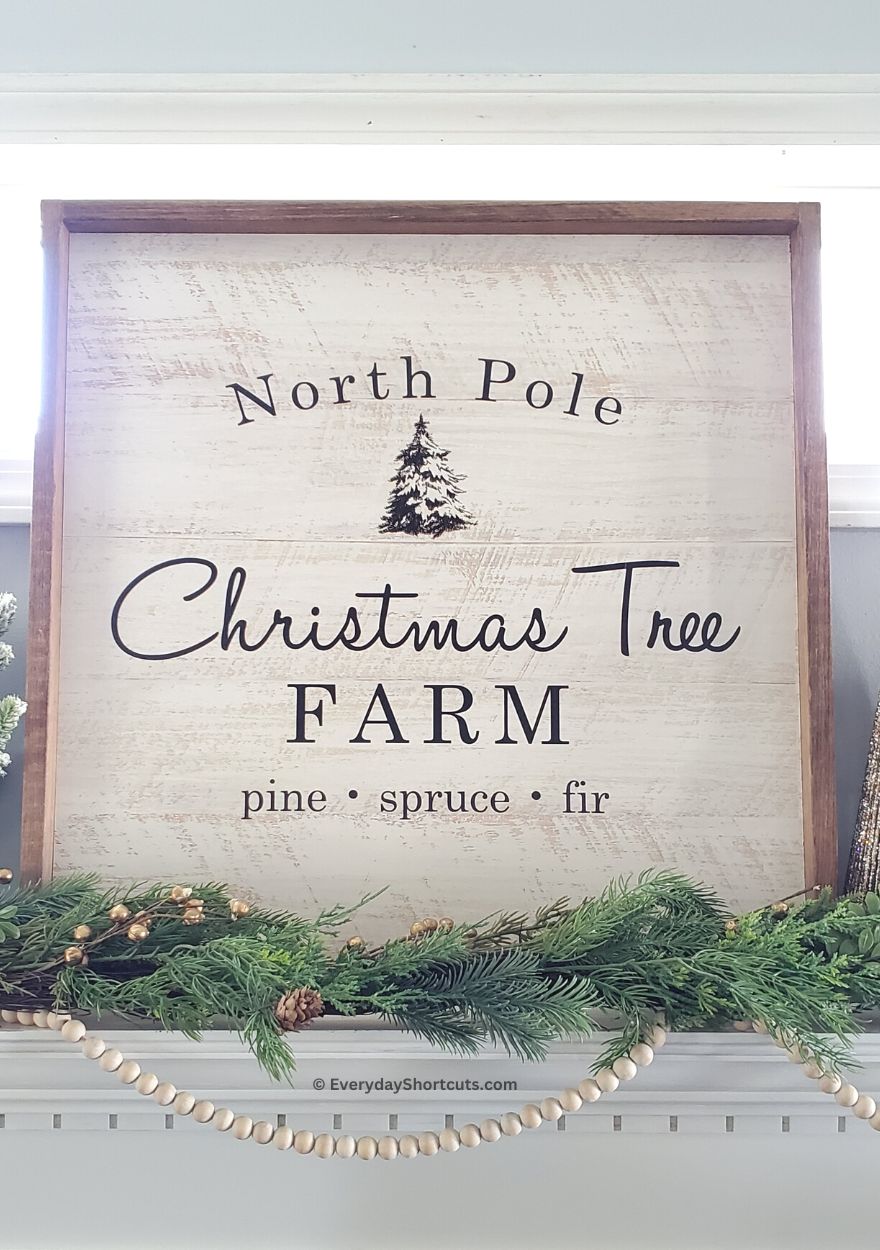 Farmhouse Style Christmas Signs
There is something so charming about farmhouse style Christmas signs. They add a rustic touch to any holiday decor and can be used both inside and outside the home. Farmhouse Christmas signs are typically made from wood, but you can also find them in metal or even plastic.
This stunning piece of wall art from Rustic Marlin is made from reclaimed wood and features a Christmas tree farm design. And it can be personalized, hung on a wall or leaned against a wall. It instantly adds a cozy warmth and vintage feel.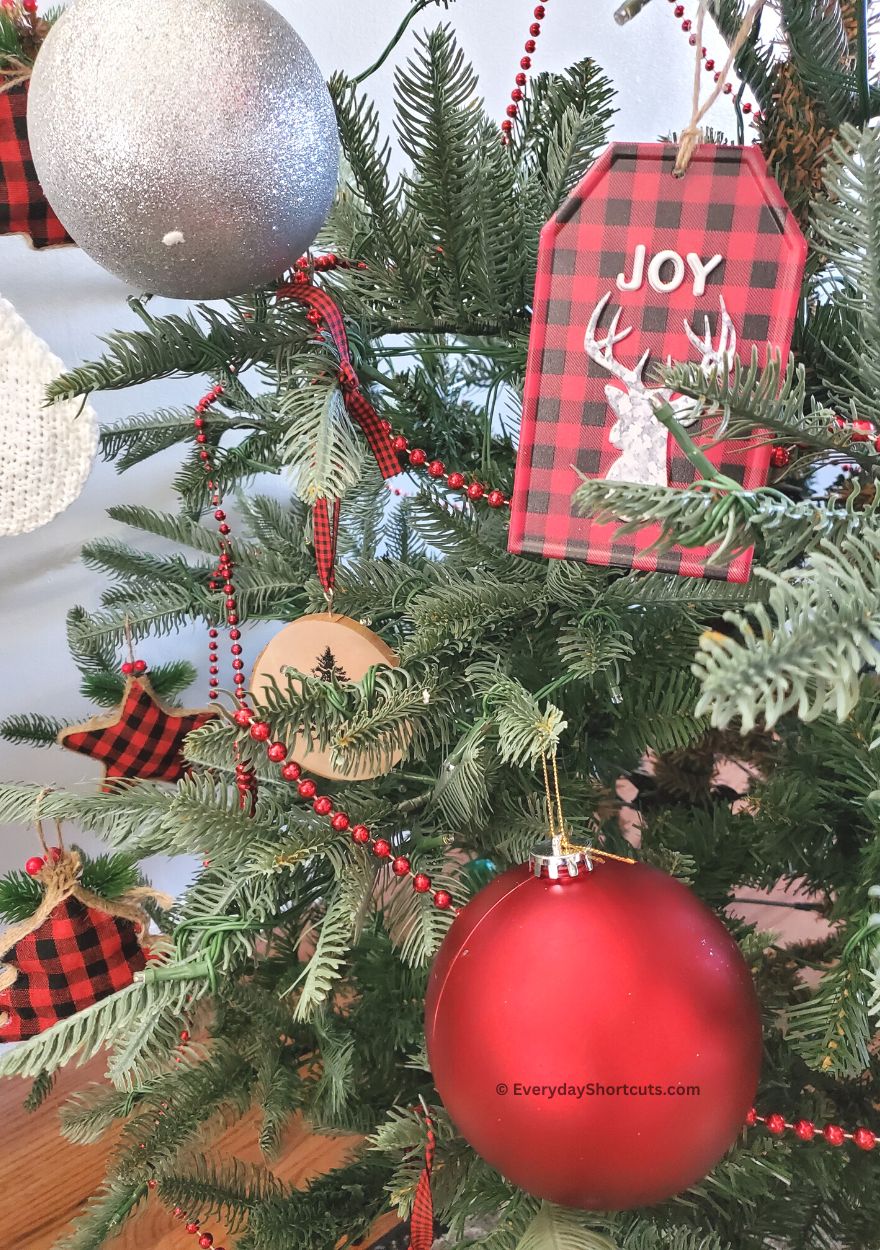 Buffalo Check Plaid
Buffalo check plaid is one of the most popular patterns for Christmas decor. It is a classic pattern that can be found in many different colors. Buffalo check plaid is most commonly seen in red and black, but it can also be found in other colors such as green, blue, and even pink. This pattern is perfect for farmhouse Christmas decor because it has a cozy and warm feel to it.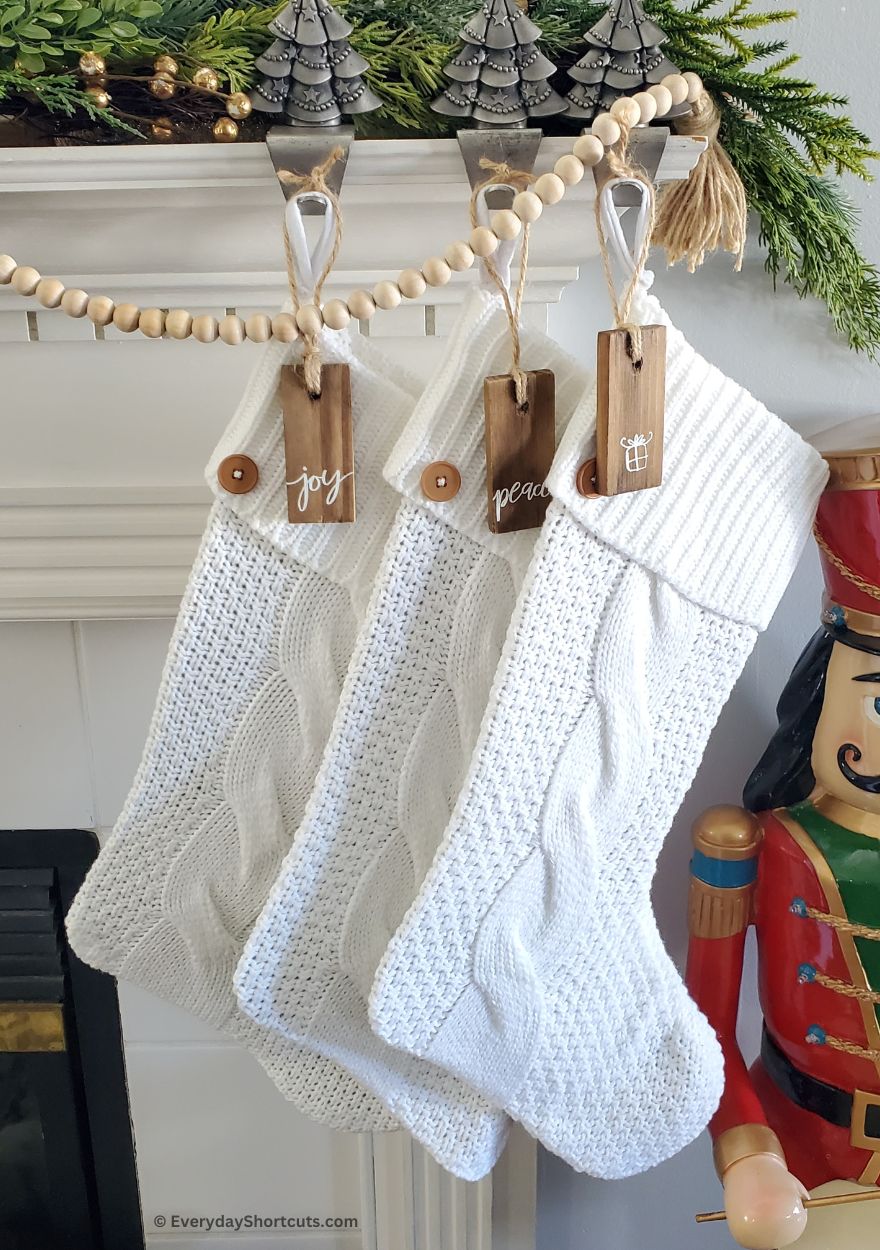 Country Christmas Stockings
There's something so charming about country Christmas stockings. They evoke images of a simpler time, when life was slower and people took the time to enjoy the little things. If you're looking to add a touch of country charm to your Christmas decor this year, consider adding some country Christmas stockings to your mantle or fireplace.
There are a few different ways you can go about finding the perfect country Christmas stocking for your home. You can either purchase them online or in stores, or you can DIY them yourself if you're feeling crafty. If you're buying them, look for stocking made from natural materials like wool or cotton. And if you're DIYing them, consider using burlap or gingham fabric to create that classic country look.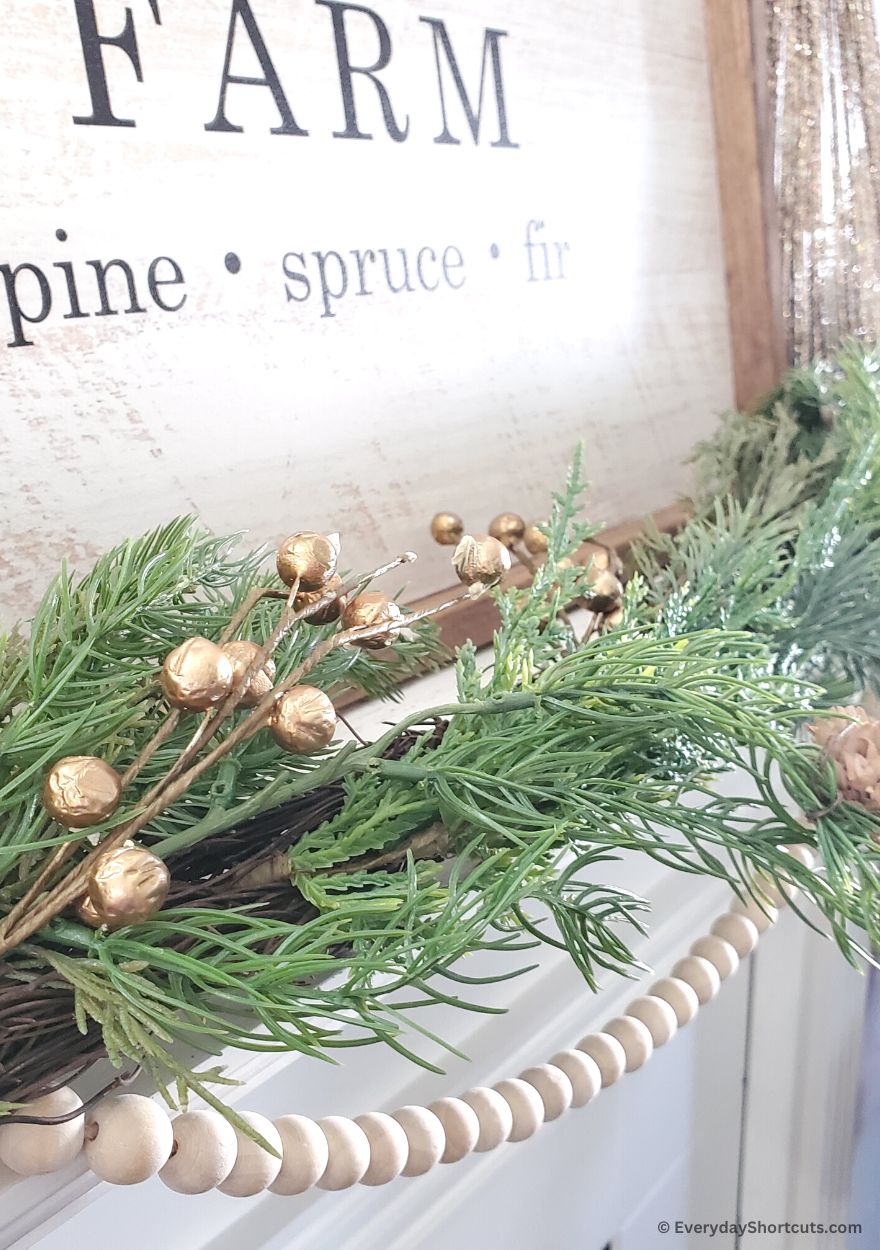 Mixed Foliage & Gold Berry Garland
This enchanting forest garland is a mix of beautiful evergreens, holly, and gold berries. It's perfect for decorating your mantelpiece or dining table, and thanks to the flexibility of its design, you can create a stunning Christmas table centerpiece in seconds.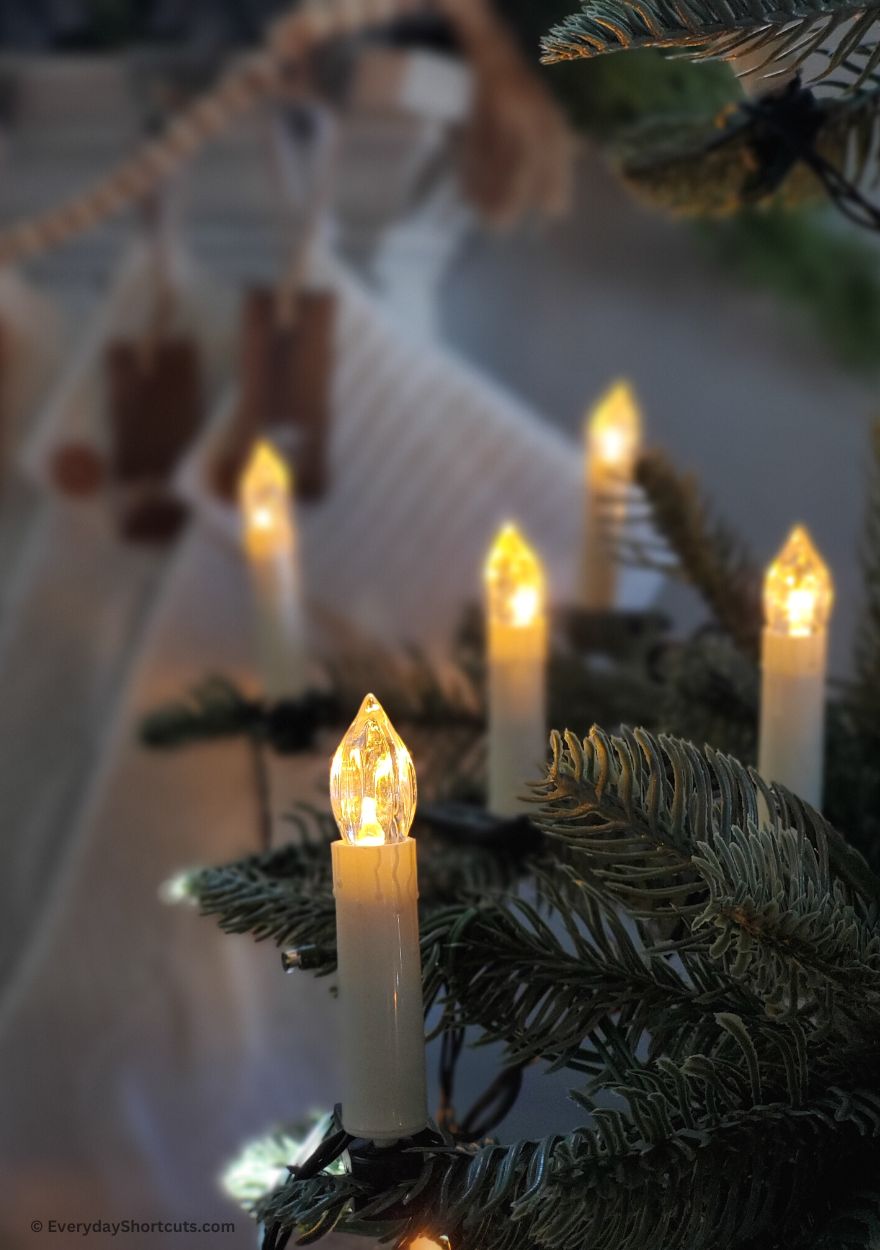 Candlestick Christmas Tree Lights
Candlestick Christmas tree clip string lights are the perfect way to add some light and holiday cheer to your home. These lights are designed to clip onto your Christmas tree, and illuminate a warm white soft shine by night.
Each candle has a dripping wax look that creates a unique and authentic appearance. Just plug them in and watch them shine.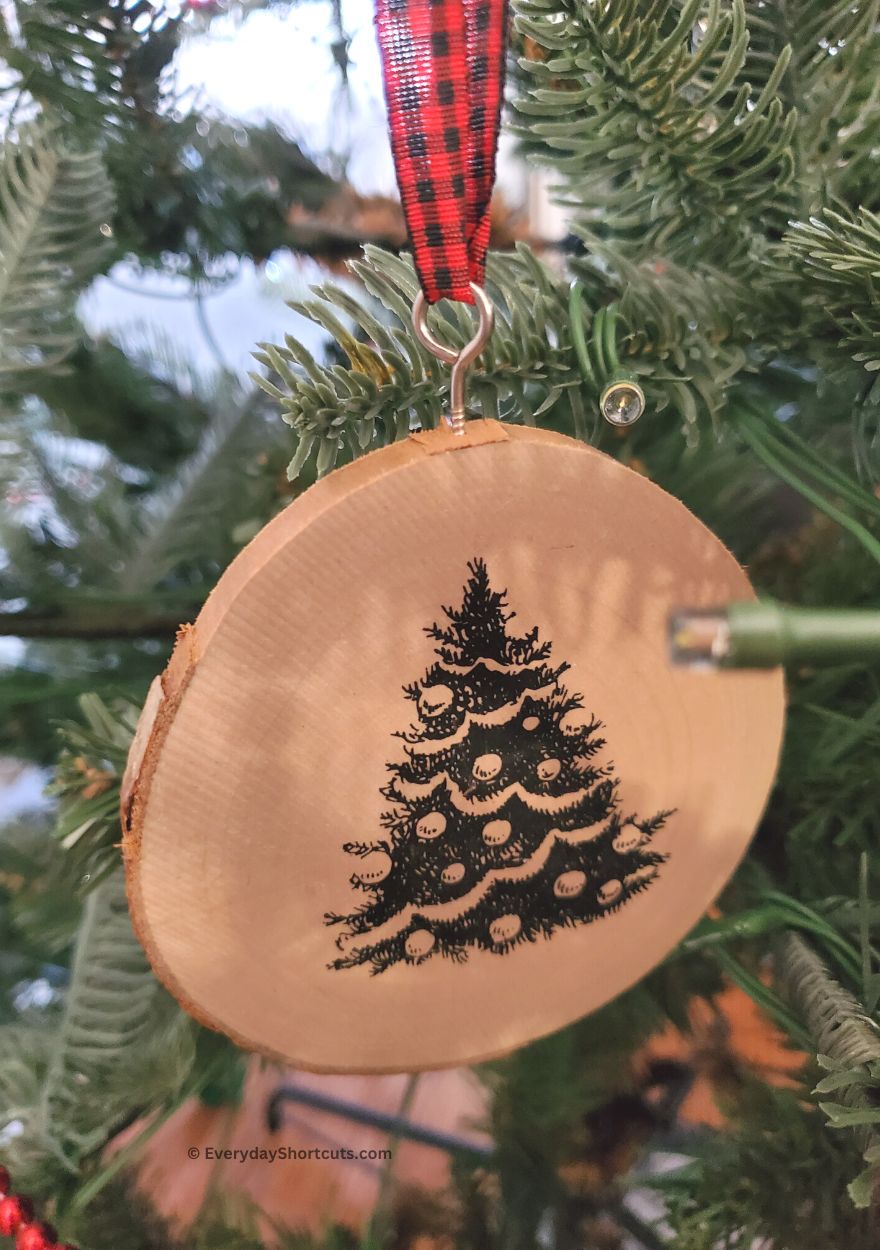 Wood Slice Ornaments
Wood slice ornaments are a beautiful, natural way to decorate your tree for Christmas. You can find wood slices at most craft stores, or you can make your own by slicing logs into thin pieces and decorating them with some thin ribbon.
There you have it — our top farmhouse Christmas decor ideas to get your home feeling festive and cozy this holiday season. We love how these ideas mix traditional Christmas elements with a rustic, farmhouse twist. From wreaths made of burlap and pinecones to nutcrackers, there are plenty of ways to add a touch of country charm to your Christmas decor. So get creative and have fun!