Shredded chicken is a versatile ingredient that can be used in various dishes. Learn how to save time and money by shredding chicken at home with this easy step by step tutorial and three methods.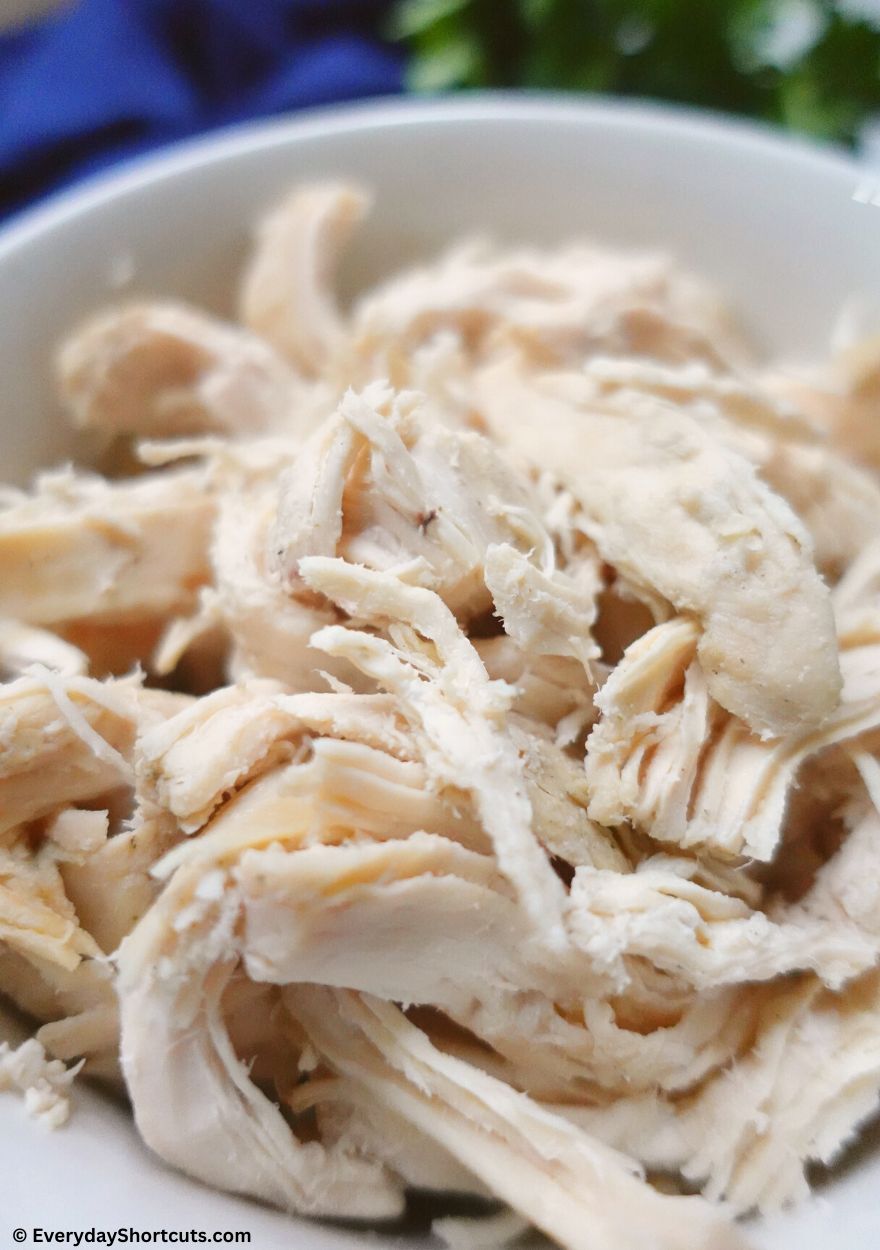 If you're like me, you probably cook a lot of chicken at home. And if you're like me, you probably hate shredding chicken. It's such a tedious task!
But it doesn't have to be. With some simple tips and tricks, shredding chicken can become a quick and effortless process.
Not only is it a great way to add protein to your meals, but it's also an ideal meal-prepping strategy for the week ahead.
Set aside some time on a Sunday to shred a batch of chicken and you'll be able to use it in various dishes throughout the week, saving you valuable time in the kitchen.
Whether you're making tacos, salads, soups, sandwiches, or casseroles, shredded chicken is a versatile ingredient that can add flavor and nutrition to any meal.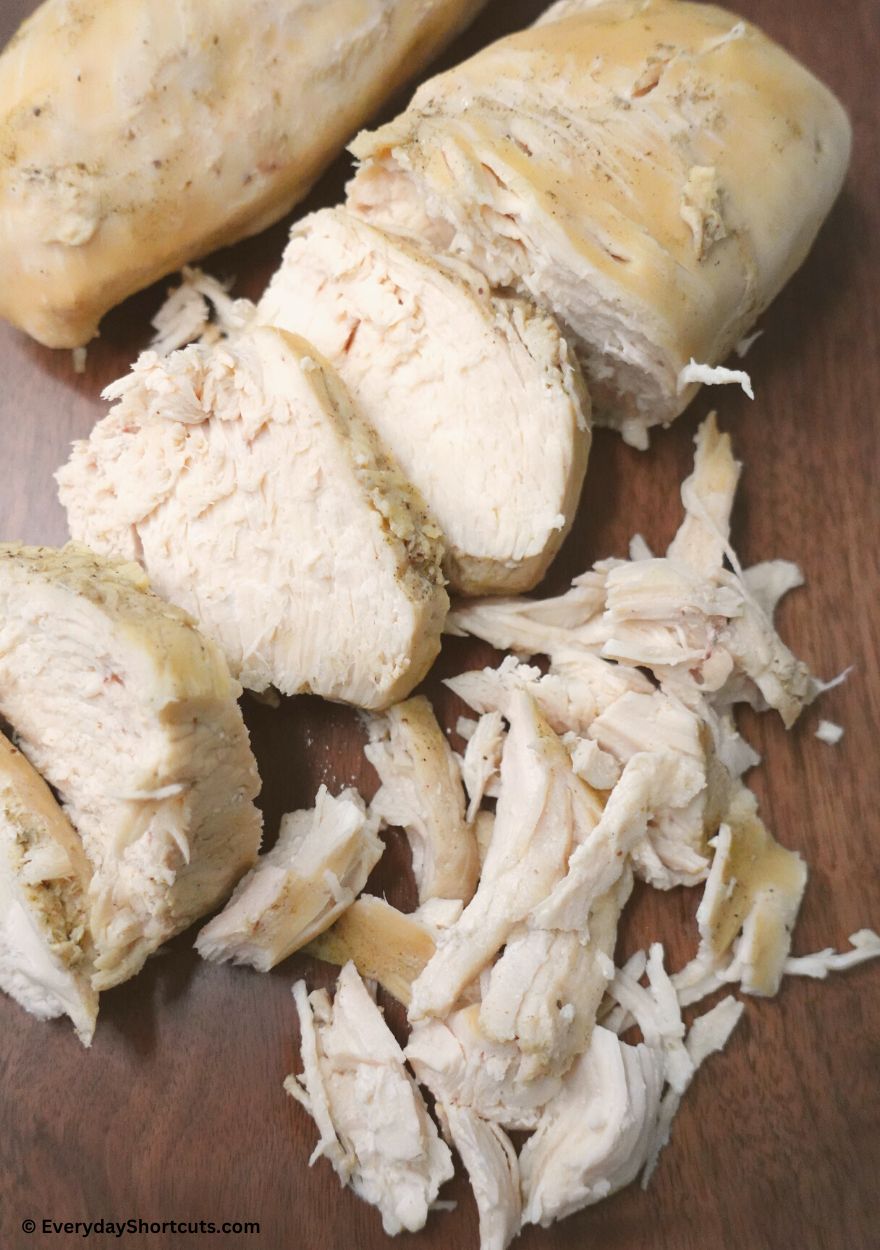 How to Shred Chicken 3 Ways
Before you begin, make sure to cook the chicken thoroughly. You can cook it via slow cooker, oven, grill or boiling.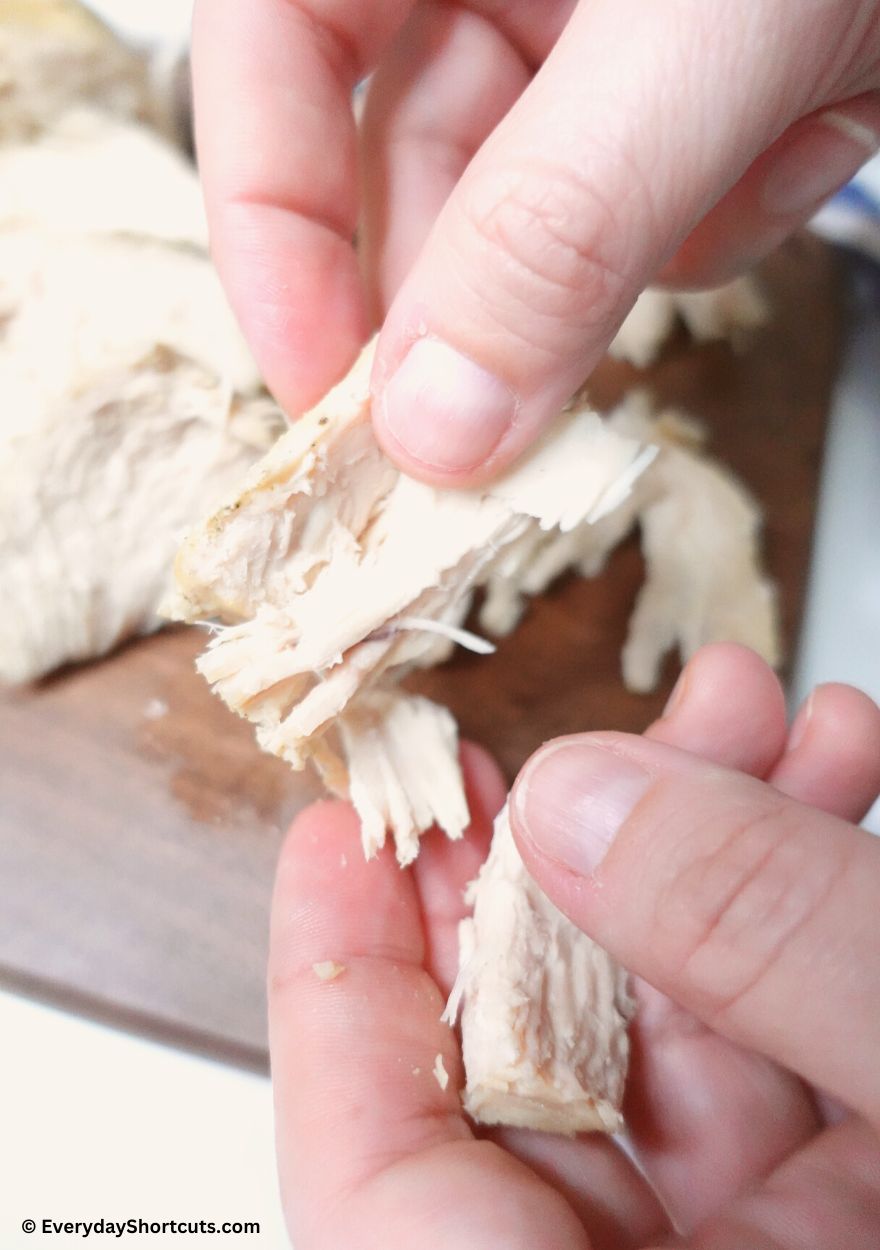 Method 1: By Hand
Step 1: Allow chicken to cool enough to where you can touch with your hands and place on a clean cutting board.
Step 2: Using your fingers, pull apart the chicken until you get it to your desired pieces.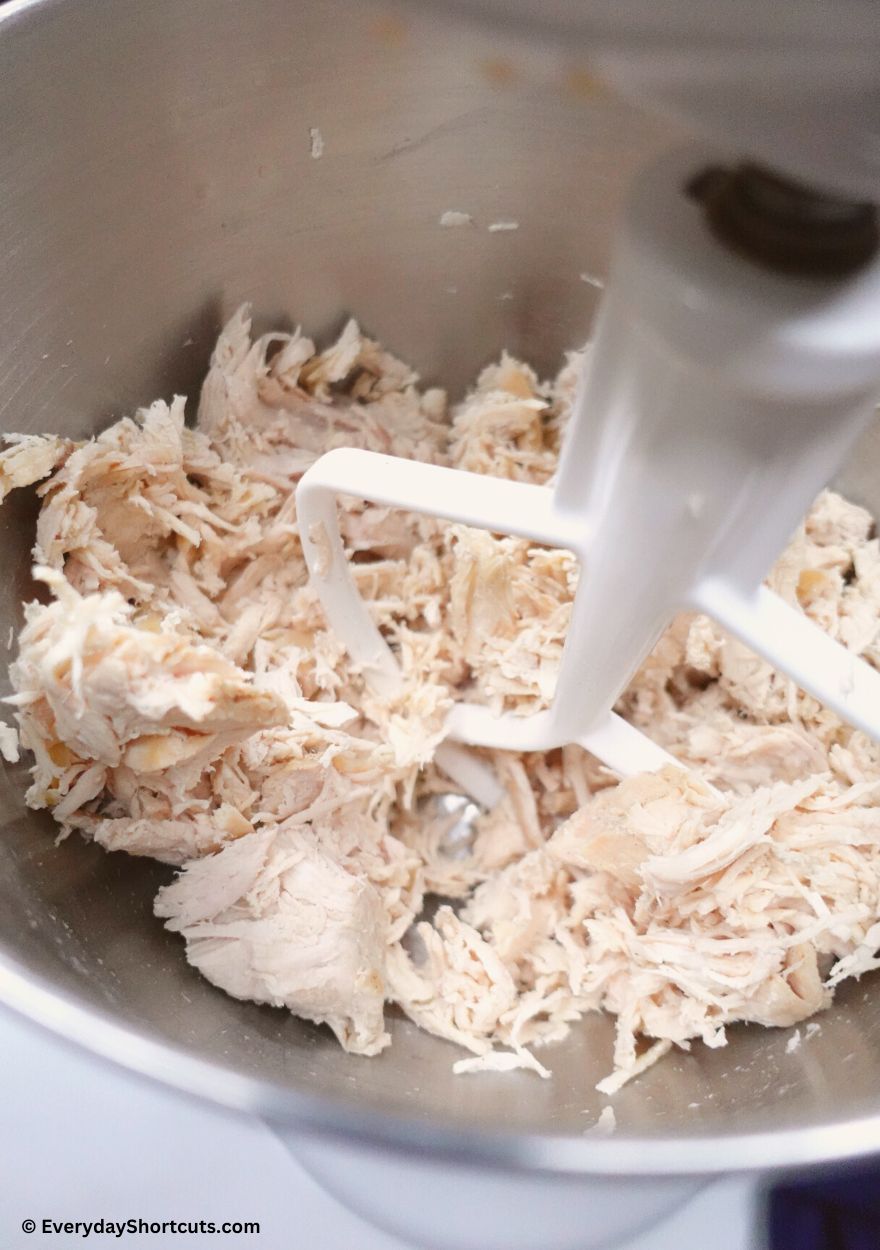 Method 2: By Mixer
Step 1: Take your meat straight from cooking and toss it into a mixing bowl or a Kitchenaid mixer bowl.
Step 2: Add mixer attachments or the paddle attachment if using a Kitchenaid mixer.
Step 3: Beat on low speed or raise the bowl on a Kitchenaid mixer on low power setting for about 30 seconds or until desired pieces.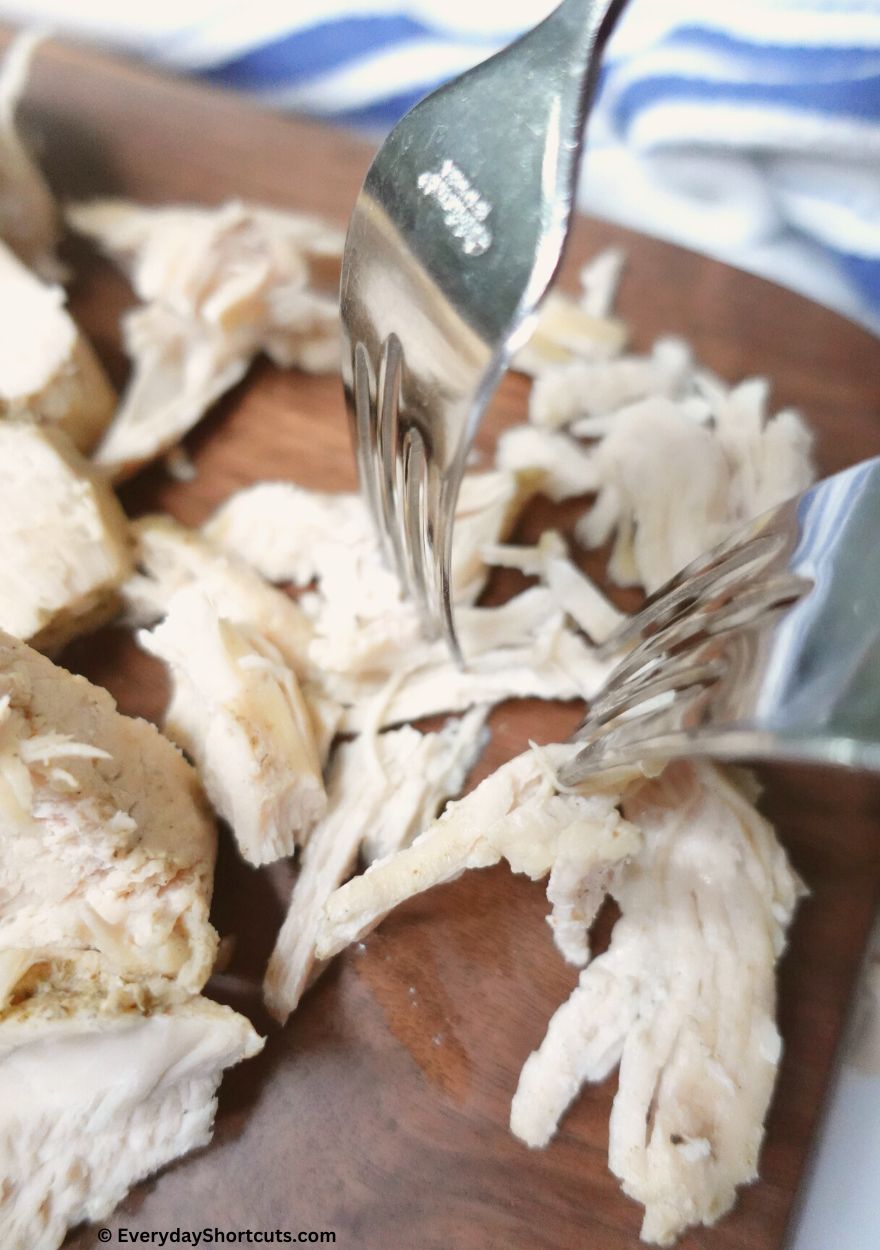 Method 3: By 2 Forks
Step 1: Allow chicken to cool slightly and place on a clean cutting board.
Step 2: Using 2 forks shred chicken by pulling opposite directions. Shred until you get your desired pieces.
Ways to Use Shredded Chicken
There are many ways to use shredded chicken. Here are a few ideas:
Tacos: Use it as a filling for tacos, enchiladas, or burritos. Add your favorite toppings like cheese, avocado, salsa, and sour cream for a delicious and easy meal.
Salads: Add protein to a salad and pair it with your favorite veggies and salad dressing for a healthy lunch option. Or make chicken salad with mayonnaise to serve on crackers.
Soups: Add some heartiness and flavor to soups such as tortellini soup, tortilla soup and more.
Sandwiches: Swap out deli meats for a healthy alternative.
Pasta & Casseroles: Stir in your favorite pasta and casserole dishes.
Chili: Substitute beef for chicken for a different flavor.
Nachos: Makes a great topping and added protein to any plate of nachos. Top with your favorite nacho toppings and sour cream for the perfect appetizer.
Pizza: Mix in BBQ or Ranch with shredded chicken or just as is plus your favorite pizza toppings.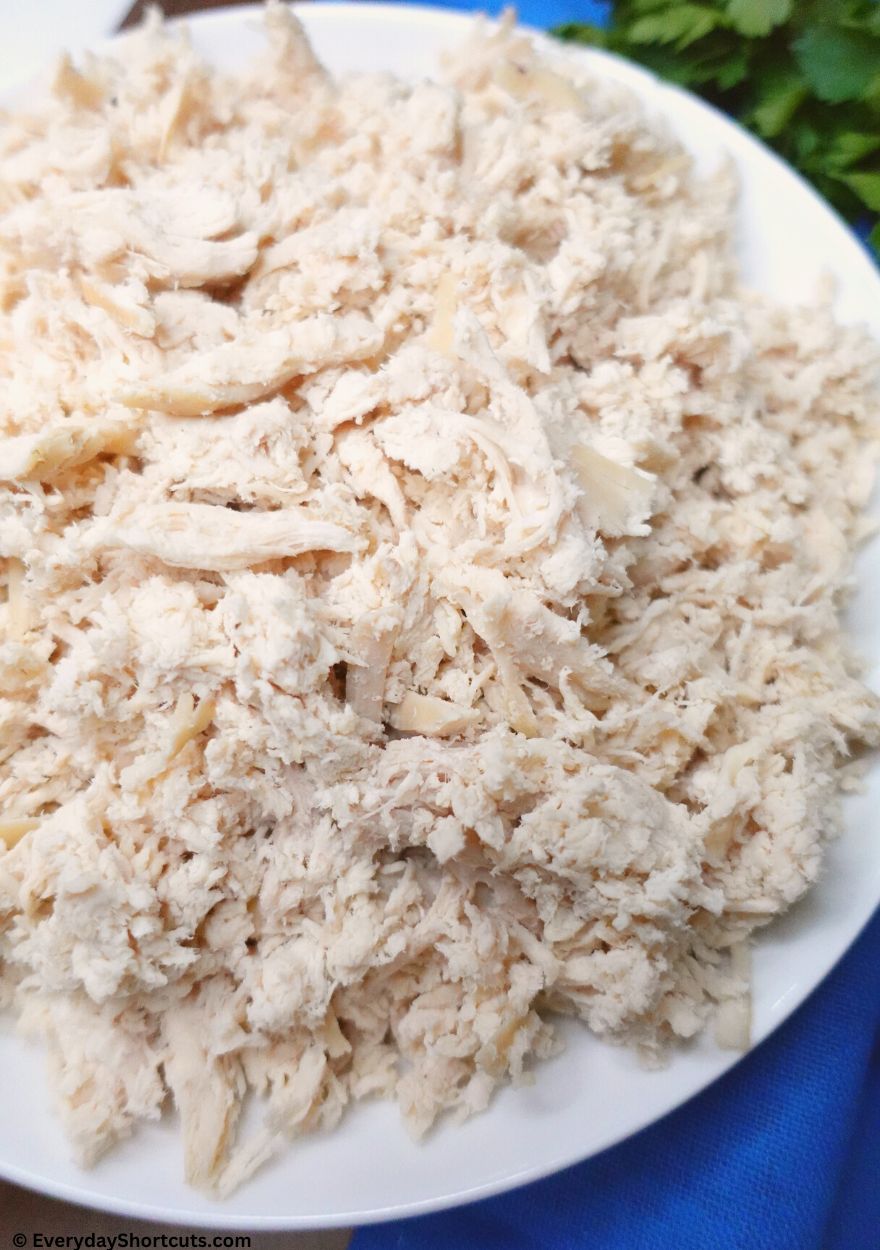 How to Store and Reheat Shredded Chicken
To Store: Before storing allow the chicken to cool. Place in an airtight container in the fridge for up to 4 days.
To Freeze: Allow chicken to cool and store in an airtight container or freezer safe bag for up to 3 months.
To Thaw: Place container of chicken in fridge and allow to thaw overnight.
To Reheat: Heat in microwave or stovetop with a little bit of water or chicken stock to desired temperature.
FAQs
How long does it take to shred chicken?
It usually takes about 10 minutes to shred chicken but also depends on the method you use.
Can I use a food processor to shred chicken?
Yes, you can use a food processor to shred chicken. Just place the cooked chicken in the food processor and pulse until it reaches the desired consistency.