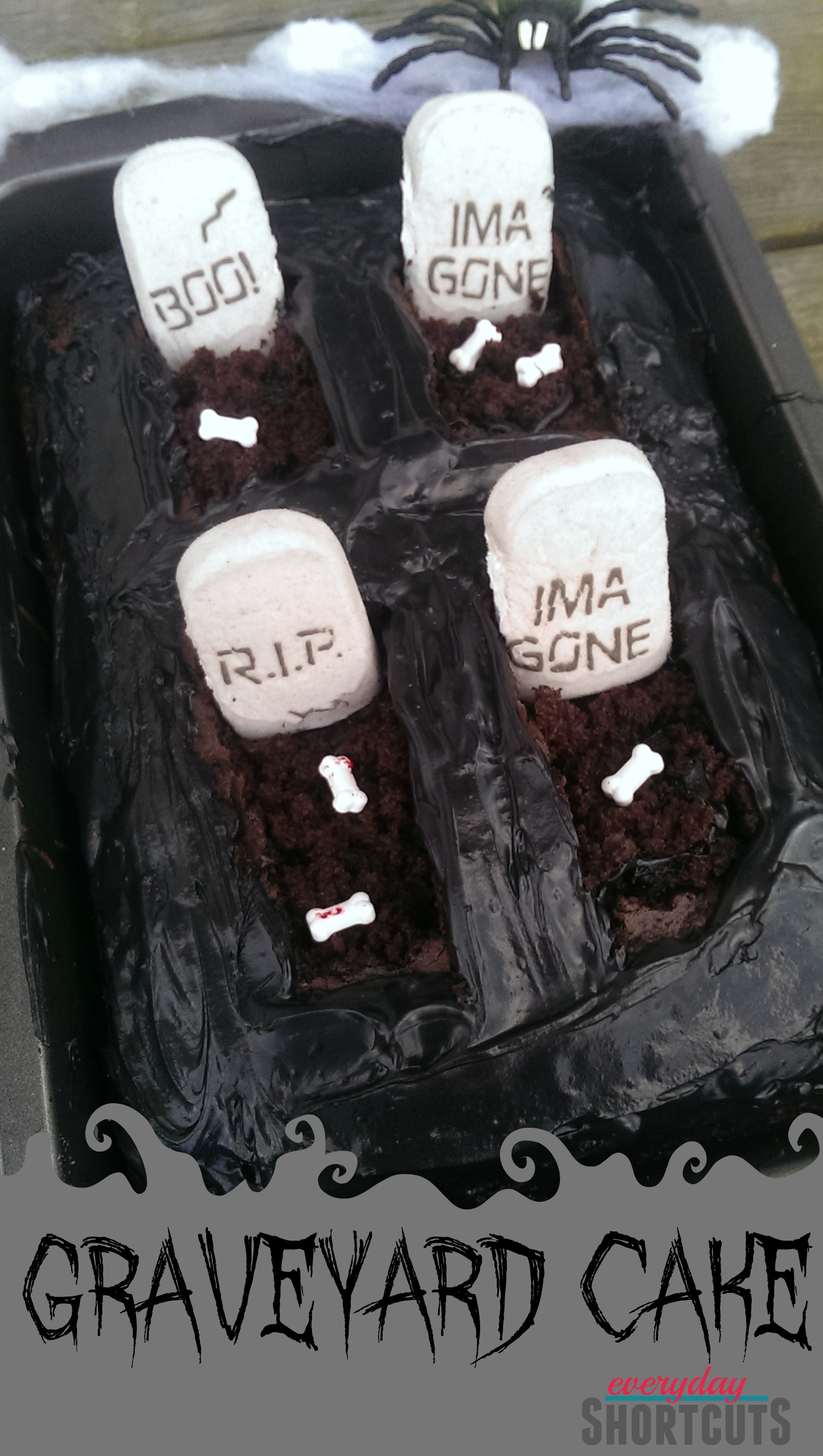 Halloween is my favorite time of year from the costumes, decorations, candy, and food. I enjoy having Halloween parties at my house and coming up with new and creative ways to feed the ghouls and goblins of the neighborhood.
Give this Graveyard Cake a try with some Witches Brew to keep the scary monsters satisfied.
Graveyard Cake
Ingredients:
1 box of chocolate cake mix
Black frosting
Directions:
Preheat oven and bake according to boxed cake mix directions.
Allow cake to cool.
Once cake is cooled, using a knife cut out 4 rectangles about 1/2 inch deep.
Carefully remove the rectangles and set aside.
Frost around the graves with black frosting.
Stick a PEEPS® Tombstones inside each grave.
Add some black frosting to each hole but leave room at the top.
Using the rectangles you removed crumble those pieces and spread them in each grave to create dirt.
Add candy bones to your desire.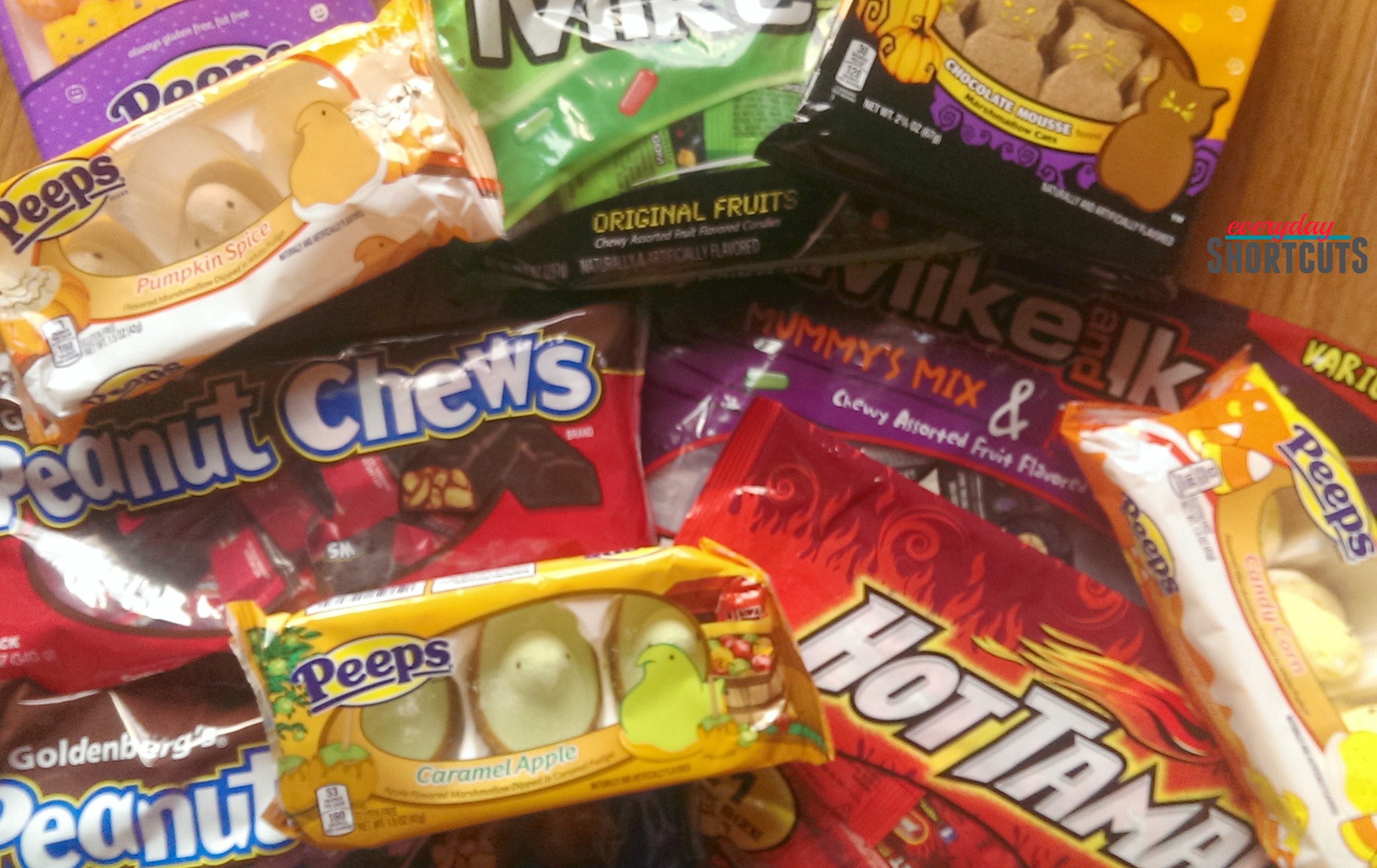 Don't know what to fill your candy bowl up with for the trick or treaters?
Here are some suggestions the kiddos will love.
PEEPS®
· NEW PEEPS® Tombstones
· PEEPS® Chocolate Mousse Flavored Marshmallow Cats
· PEEPS® Marshmallow Ghosts
· PEEPS® Marshmallow Pumpkins
· PEEPS® Milk Chocolate Dipped Marshmallow Orange Chicks
· NEW PEEPS® Pumpkin Spice Flavored Chicks Dipped in White Fudge
· NEW PEEPS® Caramel Apple Flavored Chicks Dipped in Caramel Fudge
· NEW PEEPS® Candy Corn Flavored Chicks Dipped in White Fudge
MIKE AND IKE®
· Mummy's Mix/Vampire Variety Snack Pack
· Original Fruits Snack Pack
HOT TAMALES®
· Fierce Cinnamon Snack Pack
GOLDENBERG'S® PEANUT CHEWS®
· GOLDENBERG'S® Original Dark
· GOLDENBERG'S® Milk Chocolatey PEANUT CHEWS®
PEEPS & COMPANY always seem to surprise me with their Peeps for each holiday. The flavors, textures, and shapes make them so easy to gobble up. It's so hard to choose a favorite but if I had to out of this bunch it would be the NEW PEEPS® Candy Corn Flavored Chicks Dipped in White Fudge. Those 2 flavors mixed together is unreal. Try it for yourself and you will see what I mean.