These DIY Black and Gold Jack-O-Lantern Candleholders are a Pottery Barn Dupe that you can make for a fraction of the cost! They look great on your porch or indoors for the Halloween season.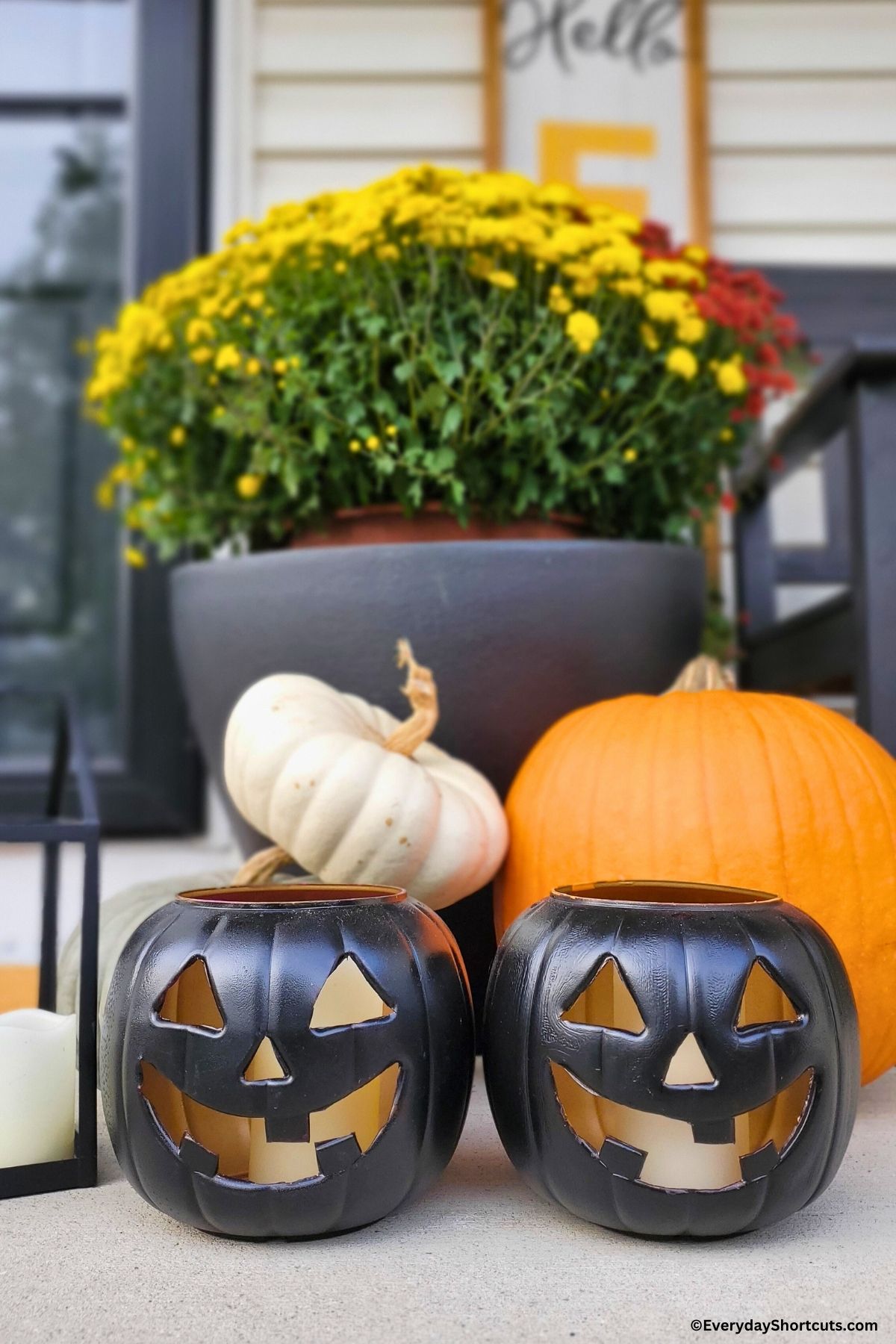 If you've been eyeing the Pottery Barn metal Jack-O-Lanterns, I have a dupe for you. While they are not metal like Pottery Barn's are, they look just like them and costs way less. I mean would you rather pay $90 or less than $10 for the supplies to make your own? I'm sticking with the lesser cost.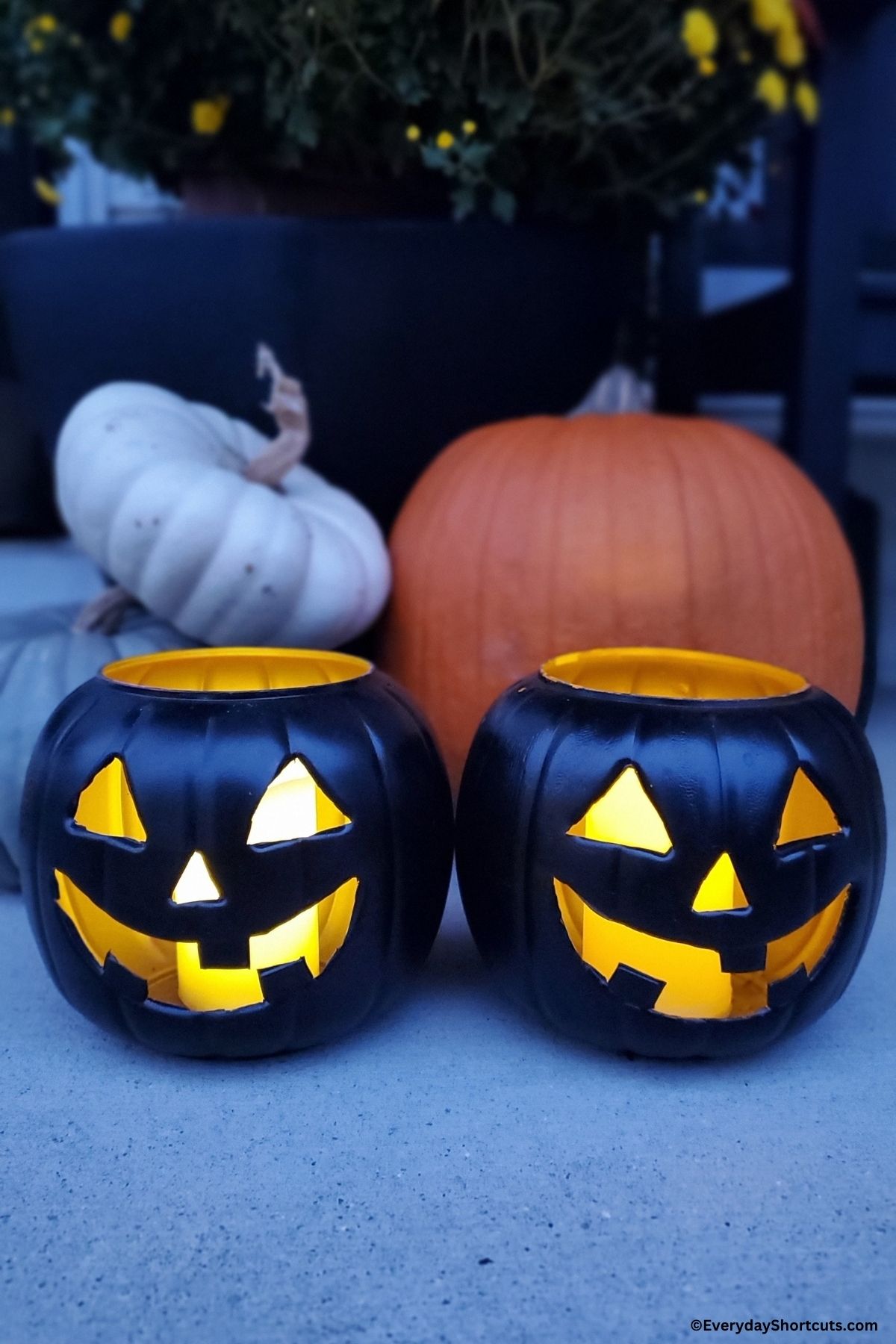 They are easy to make and took no time at all other than the paint drying. In the end they turned out to be the cutest pumpkin lanterns for the front porch or indoors.
To make these you just need a few supplies. I found the plastic pumpkin pails at Walmart and the rest of the supplies can be found at the hardware store and dollar store.
Now that you have all your supplies let's make these Jack-O-Lantern candleholders.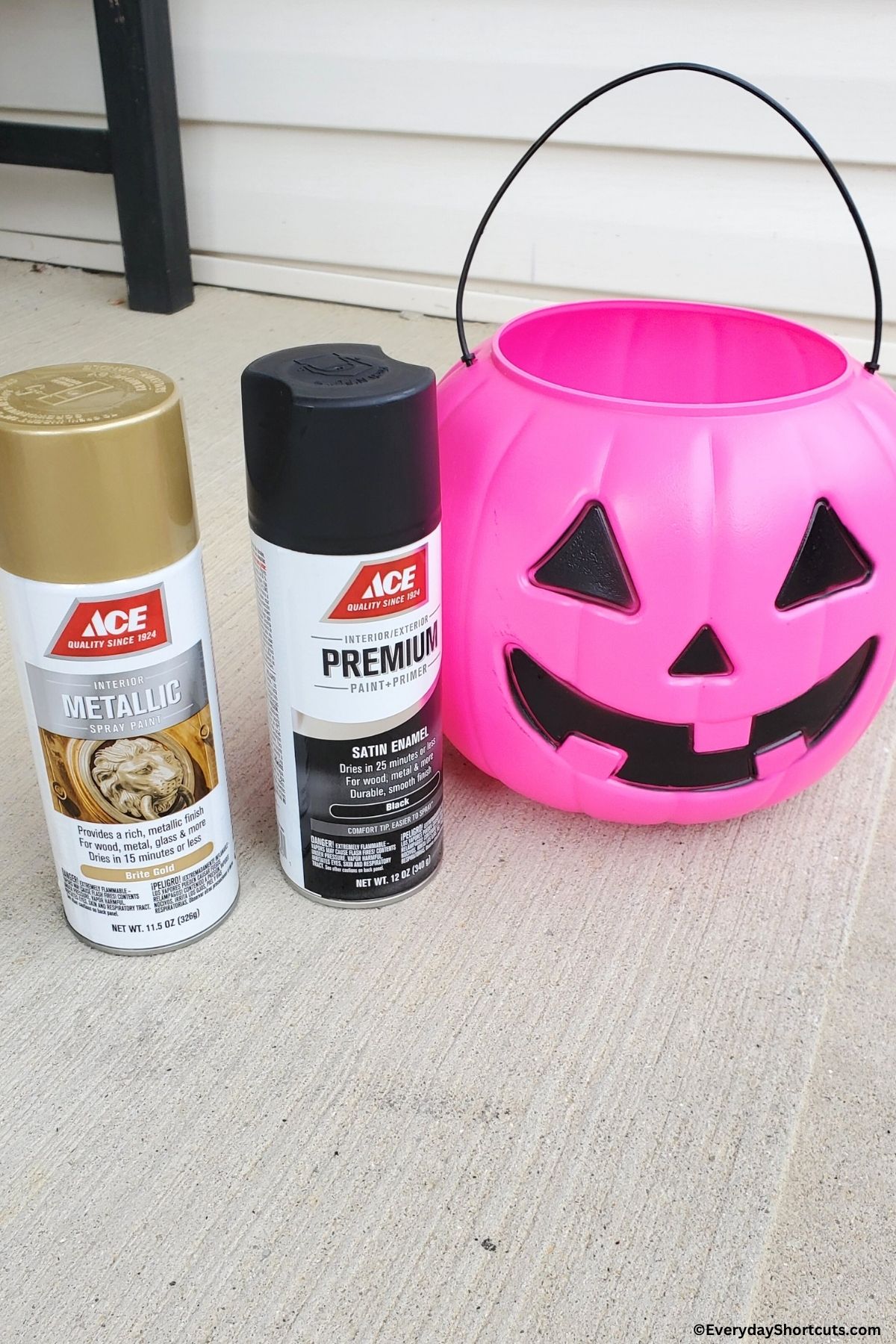 Supplies Needed
Plastic pumpkin pails
Black matte spray paint
Gold spray paint
Utility knife
Painters tape
Cardboard
Battery operated flameless candles (any size will work, large or tea lights)
How to Make Pumpkin Lanterns
Remove the black handle from the plastic pumpkins.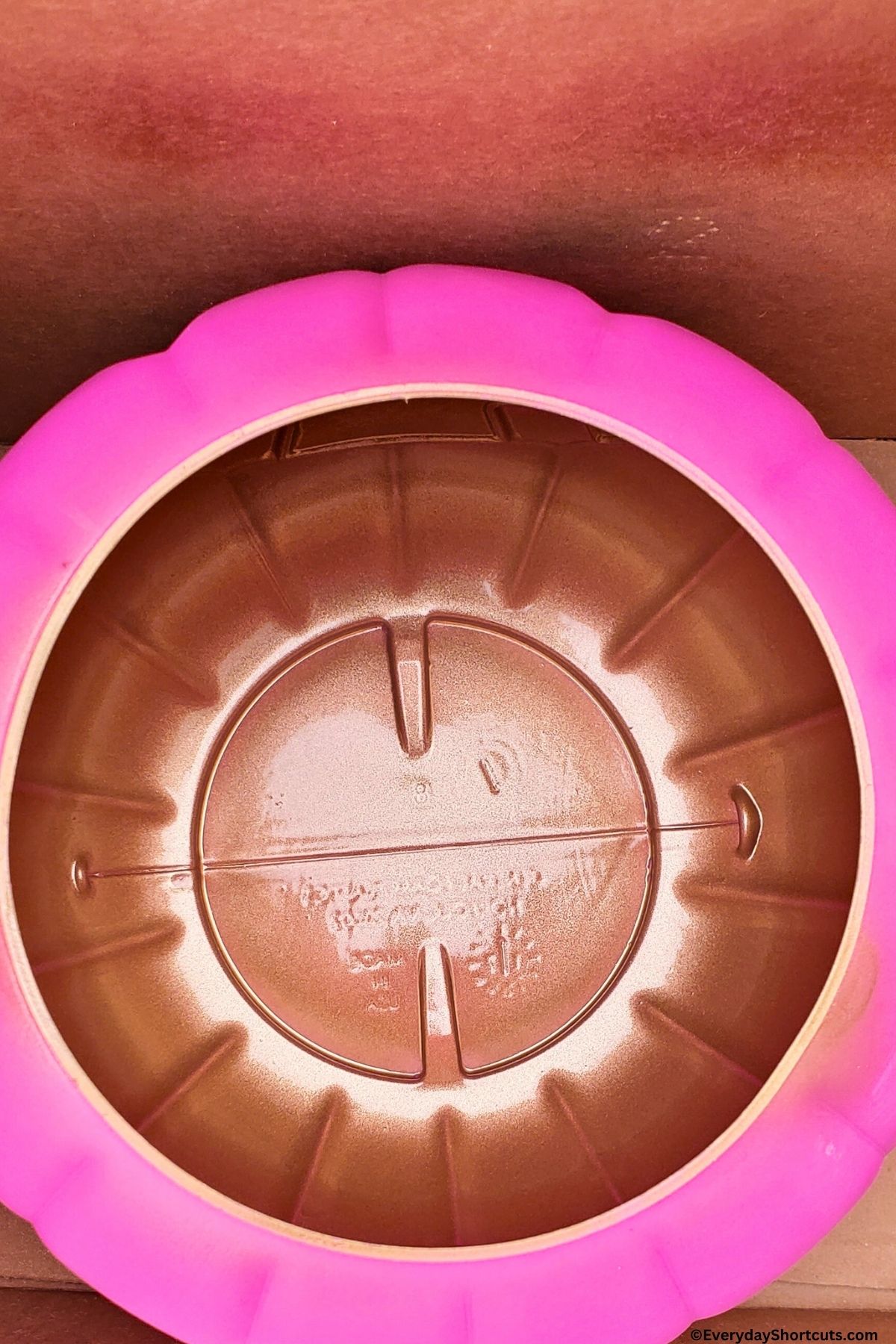 Spray the inside with gold spray paint making sure to get all the cracks but avoid drips. Allow to dry. Add a second coat and allow to dry.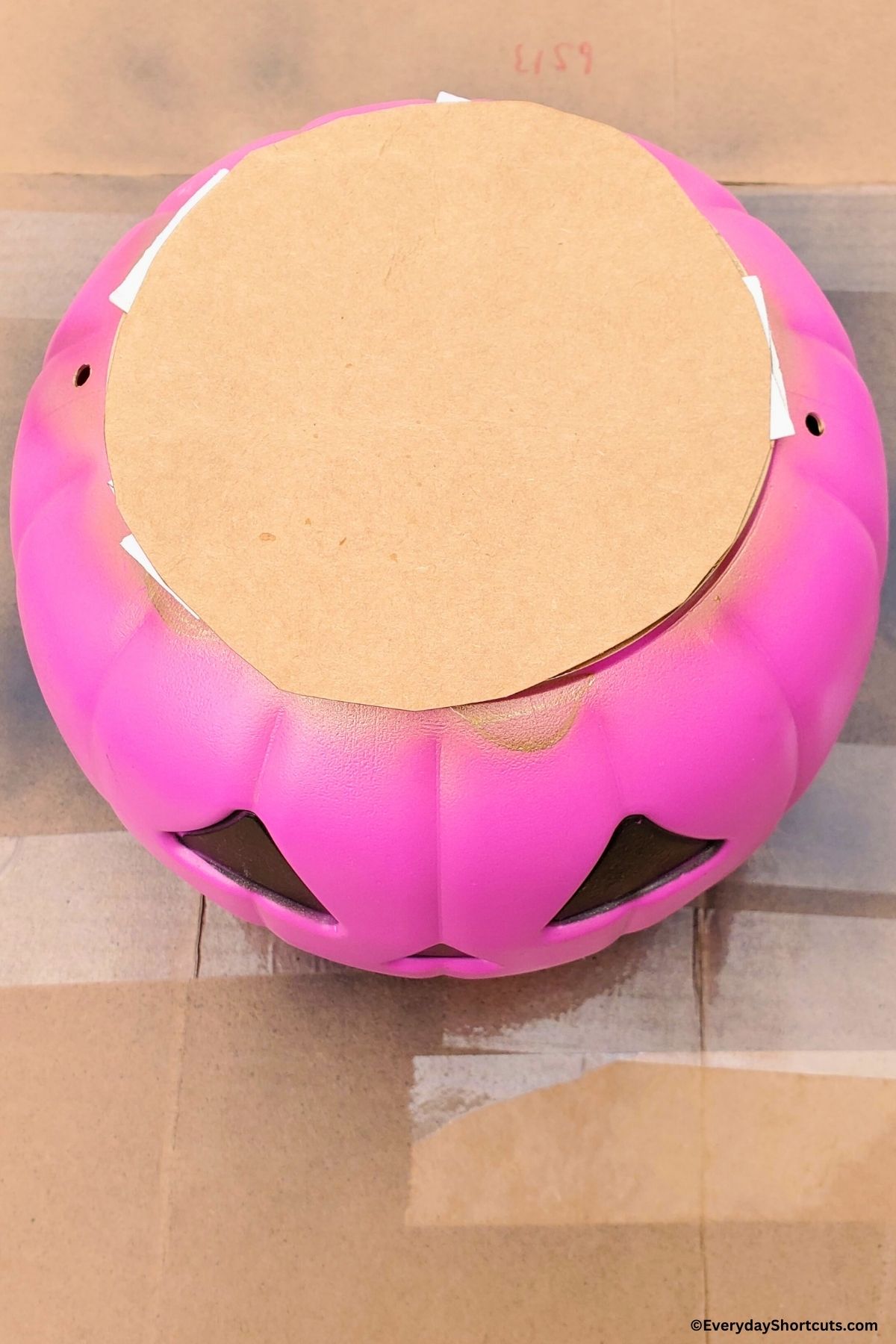 Cover the top with painters tape or cardboard and spray the outside with black matte spray paint and allow to dry. Add a second coat and allow to dry.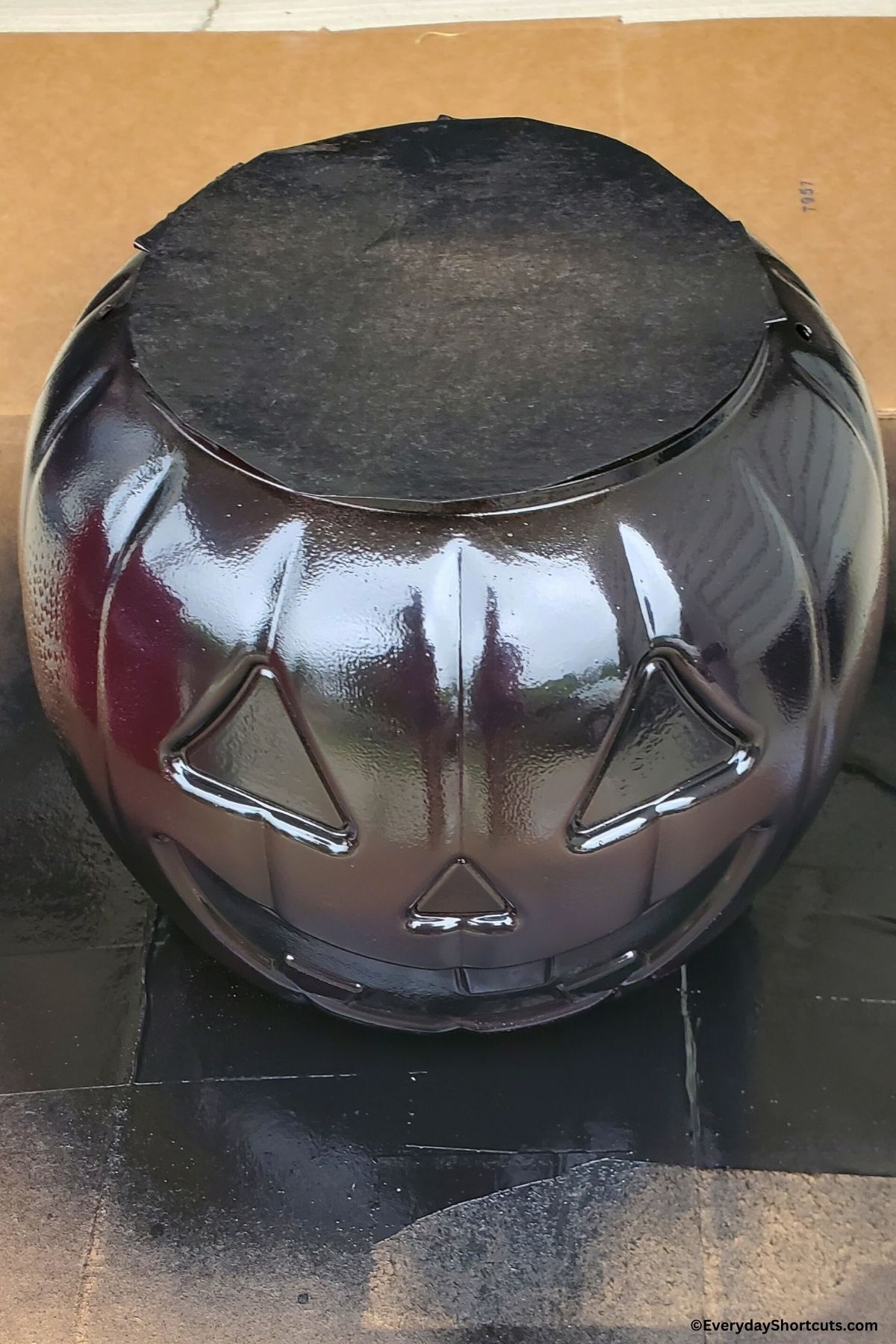 Once dry, use the utility knife to cut out the eyes and mouth.
Touch up pumpkins where needed with spray paint and allow to dry.
Add the battery operated flameless candles to each pumpkin and watch them glow.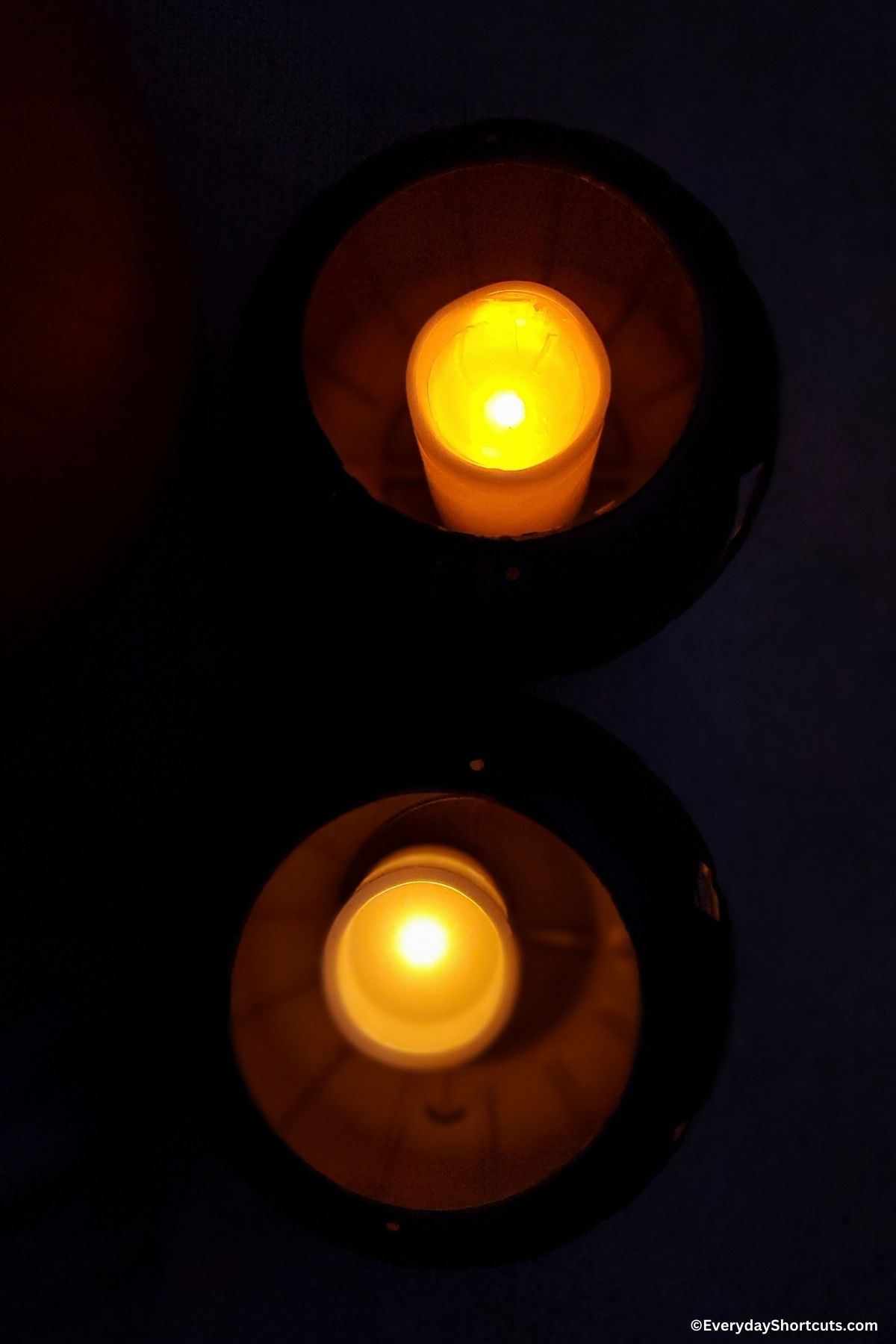 Notes
You can also cut the eyes after you paint the inside gold and tape them off from the inside.
To avoid getting paint on your hands, wear gloves.
Make sure to spray paint in a well ventilated area and that the temperature is warm enough to paint. (Ideally between 50 and 90 degrees)
You can also make these any color you'd like. White and gold looks nice also.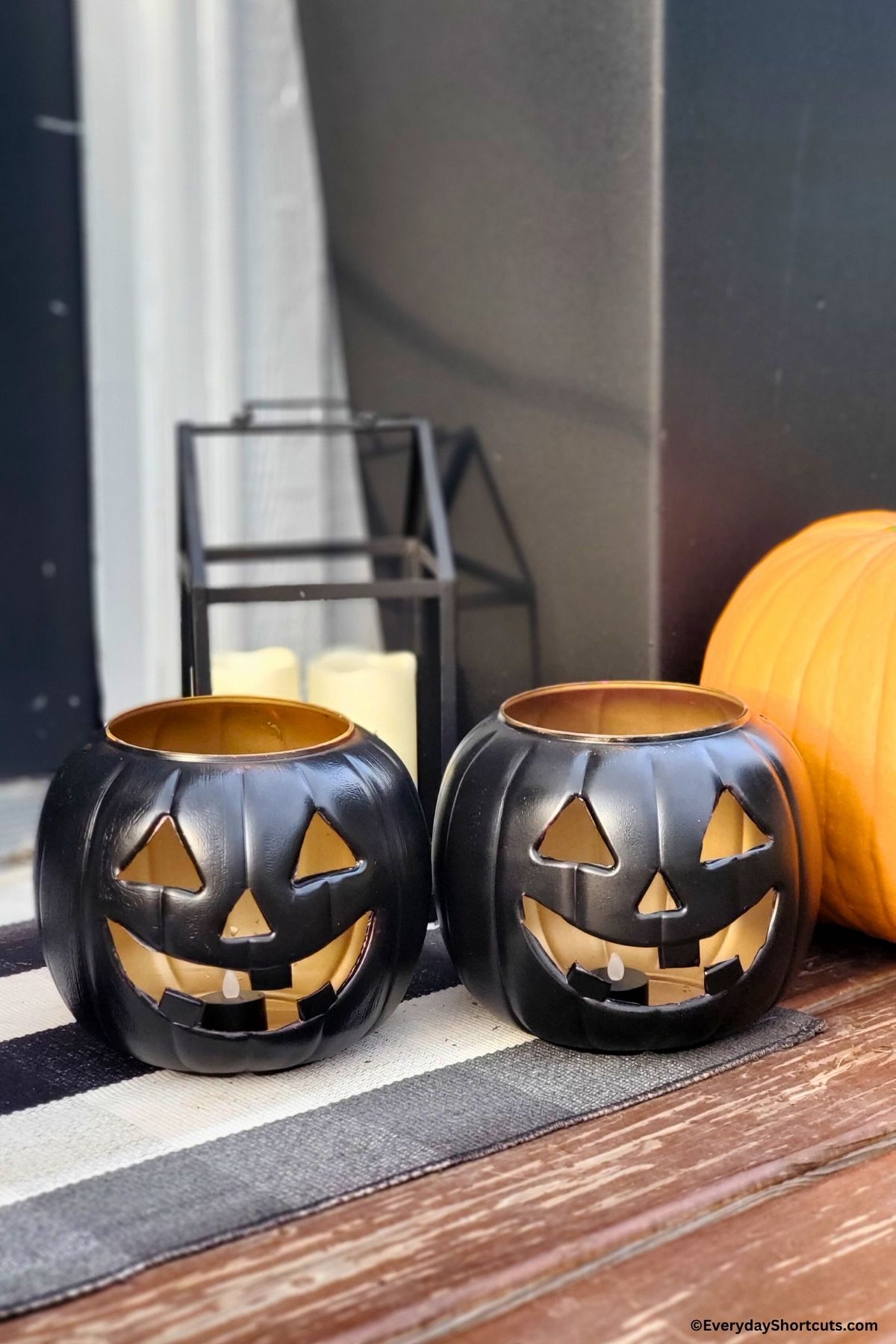 FAQs
Can I customize the colors?
Absolutely! Feel free to paint them whatever color you'd like to paint them.
Can I use real candles instead of battery operated candles?
No you cannot because of the risk of fire since these are plastic. It is highly recommended to use a battery operated flameless candle.
How long will this Jack-O-Lantern candle holder last?
With proper care and storage it should last you many years. I would suggest spraying it with a clear acrylic sealer to make it last longer.
Can I customize the design of my Jack-O-Lantern?
Of course! Feel free to add whatever designs you'd like such as ribbon, glitter, stenciled design and more.
Can I use a diffuser for my pumpkin instead of a candle?
If you have a battery operated diffuser, you can put it inside the pumpkin for a spooky effect.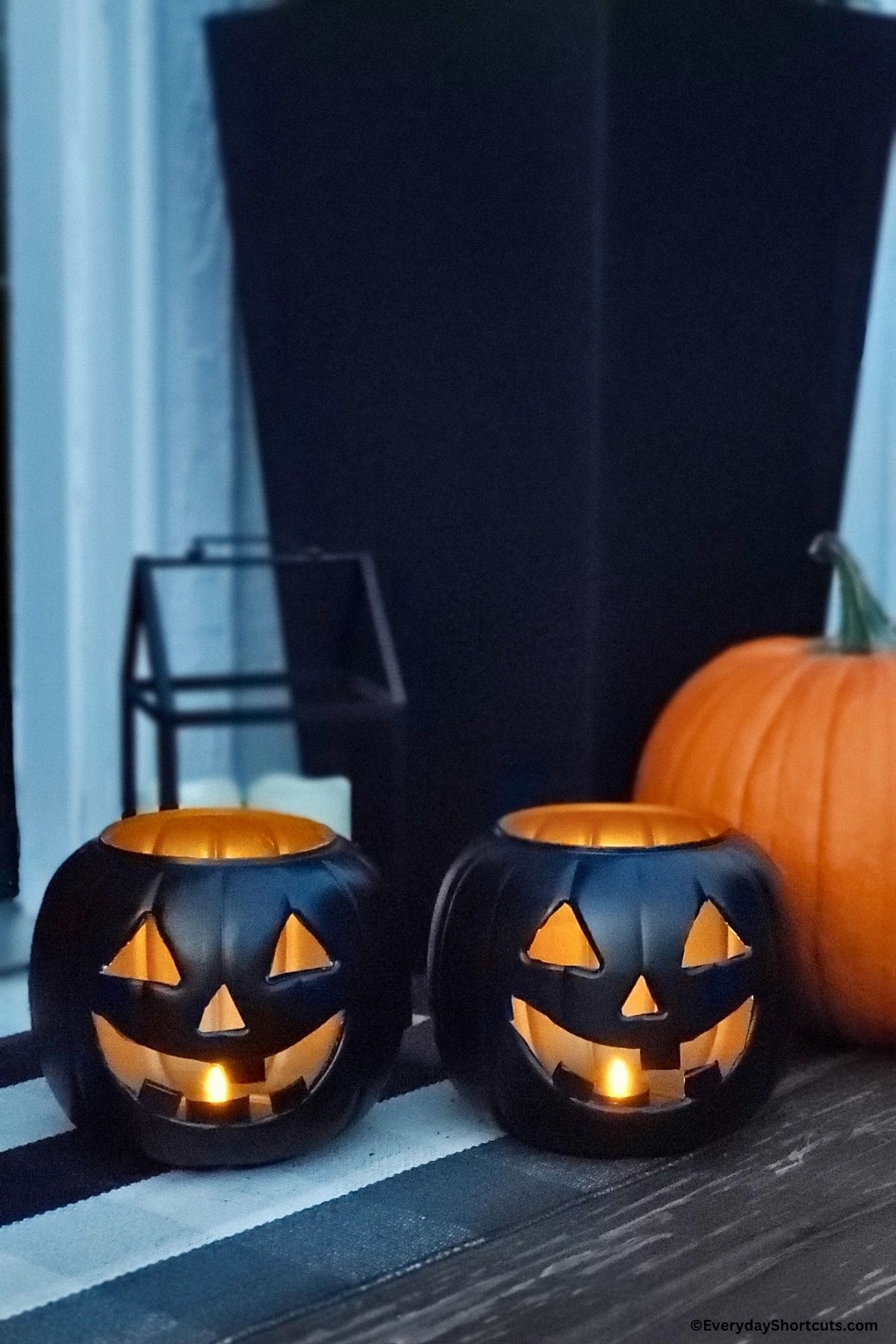 More Halloween DIY