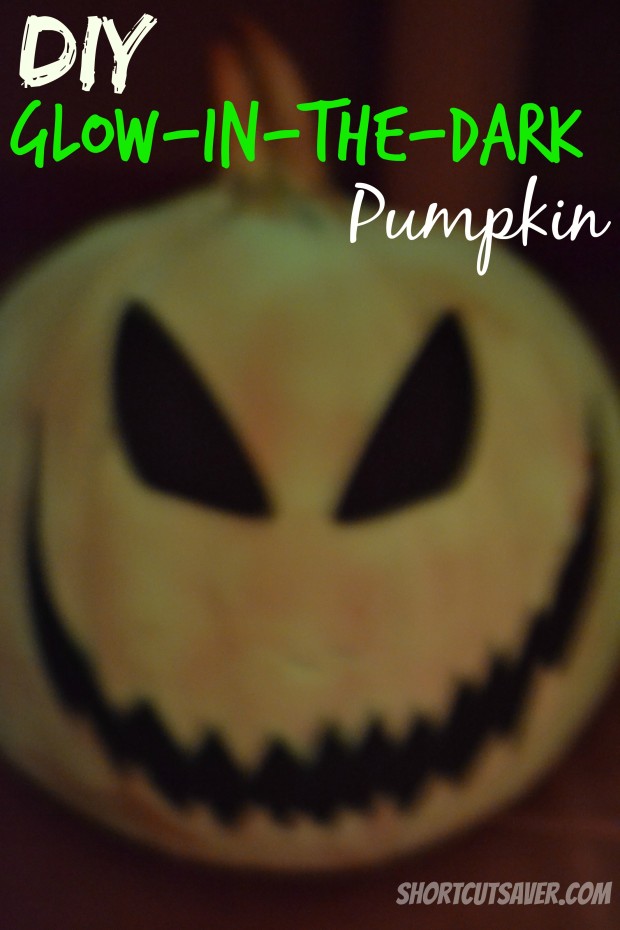 Need a new way to decorate your pumpkins? How about Glow-in-the Dark? This DIY Glow in the Dark Pumpkin is a fun, unique, and easy way to change-up the look of your pumpkins for Halloween. I made the pumpkin face with a Cricut Machine but you can cut a design out by hand. Follow the easy tutorial below on how to make yours.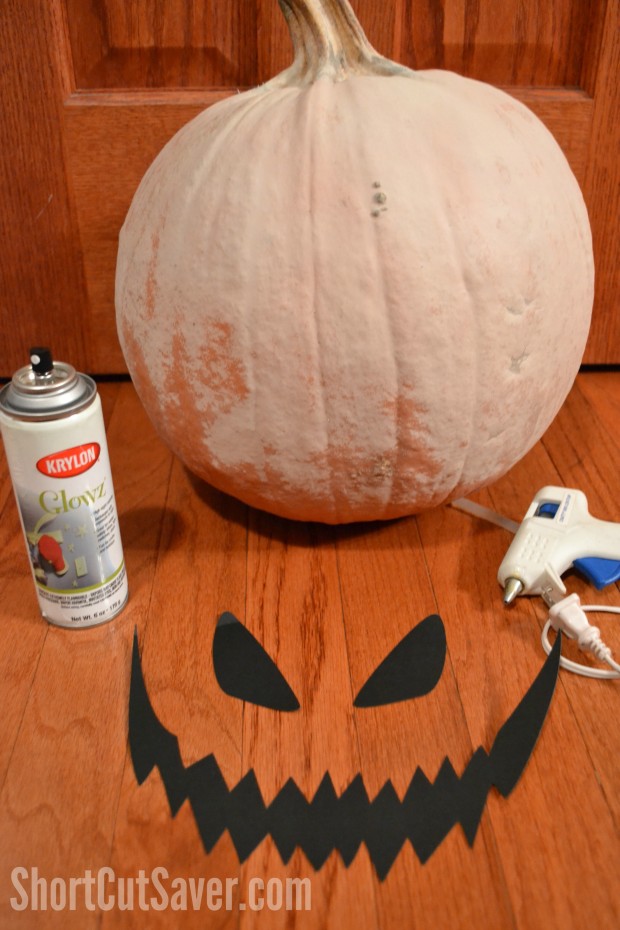 Supplies Needed
Pumpkin
Hot Glue Gun
Glue Sticks
Pumpkin Face Design with a Cricut Machine or cut by hand
Card Stock Paper
How to Make a DIY Glow in the Dark Pumpkin
Spread newspaper or cardboard in an area where you can spray paint. Place a pumpkin on on the newspaper or cardboard and spray paint the entire pumpkin with Glowz and let dry.
While the pumpkin is drying make your pumpkin face design with a Cricut Machine or by hand on Card Stock Paper.
Heat up the glue gun and apply hot glue onto the pumpkin face design and press it onto the pumpkin with firm pressure for a few minutes.
Let the pumpkin charge during the day in sunlight and watch it glow at night.
You can even change it up by only spray painting part of the pumpkin with glow-in-the-dark spray paint and play around with different face designs. Either way it will look pretty awesome on your front porch at night!