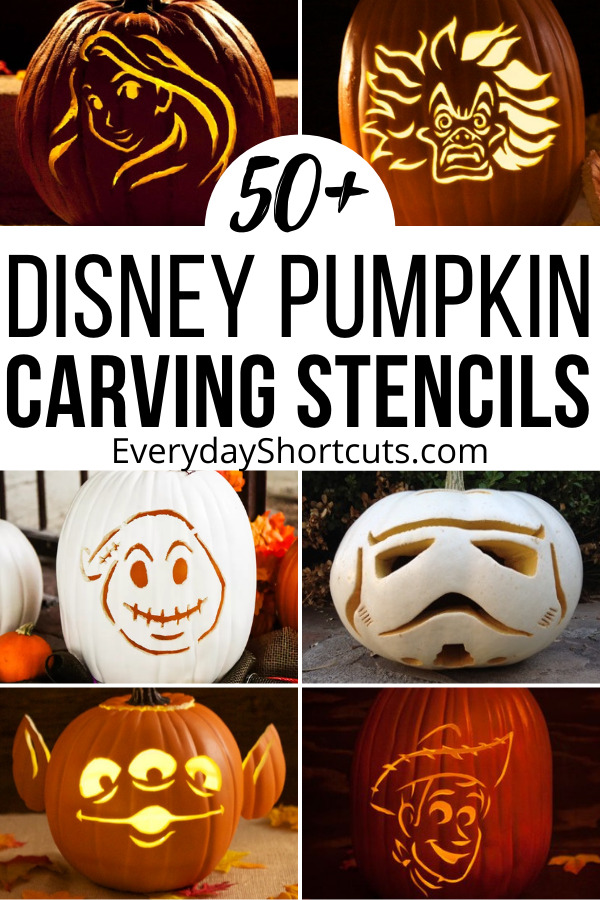 Halloween is near and it's time to start planning such as carving pumpkins, getting Halloween costumes ready along with food, drinks, candy and treats for a Halloween party.
We've already started planning and created a menu of some of these Spooky Halloween Treats for the kids and this Hocus Pocus Amuck Cocktail for the adults.
When it comes to carving a pumpkin, you can pretty much carve anything onto a pumpkin by using a template or photo and following the steps below. These Disney pumpkin carving stencils are a great way to dress up your porch and a fun activity to do with the kids. Happy Halloween!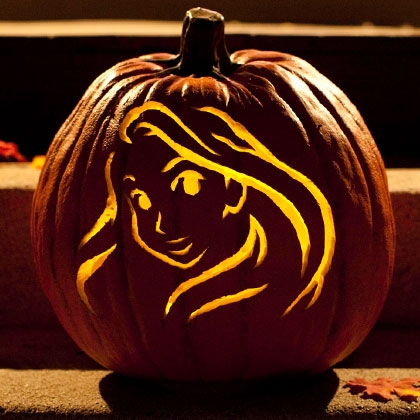 Tools You Will Need
Pumpkin – choose the right one for your design.
Printer and paper – to print out the stencil.
Sharp knife – to remove the top of the pumpkin.
Spoon – used to remove the seeds from the pumpkin and to help thin it out.
Sheet Pan – use this if you want to dry out and bake pumpkin seeds.
Newspaper – used to lay out to place the pumpkin on and for easy clean up.
Tape and Scissors – to cut out and secure the stencil to the pumpkin.
Pumpkin Carving Kit – use the pin hole tool to mark your pattern and the carving tools to cut or carve out the design.
Battery-Powered Candle – used to light up the pumpkin at night.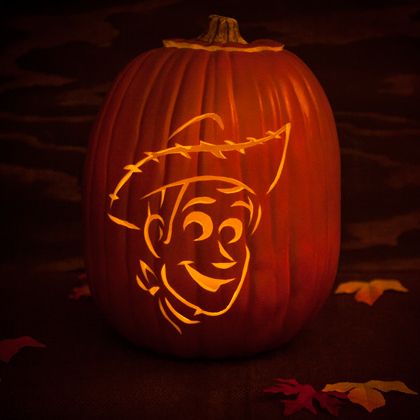 How to Carve a Pumpkin
Step 1: Choose a pumpkin that will be best for carving and the right size and shape.
Step 2: Pick and print one of pumpkin stencils to carve onto your pumpkin.
Step 3: Line your work area with newspaper before carving the pumpkin for easy clean up.
Step 4: Cut the top of the pumpkin around the stem and scrape the seeds and stringy pulp out the pumpkin.
Step 5: Tape the printed template on the pumpkin where you want the design to be.
Step 6: Use the pin hole tool to mark your pattern.
Step 7: Connect the dots using the carving tool and cut or carve out the design.
Step 8: Place a battery operated candle inside the pumpkin and place the top back on the pumpkin.
Step 9: Display your pumpkin(s) on your front porch.
Step 10: Clean up work area by rolling up the newspaper and throwing it away.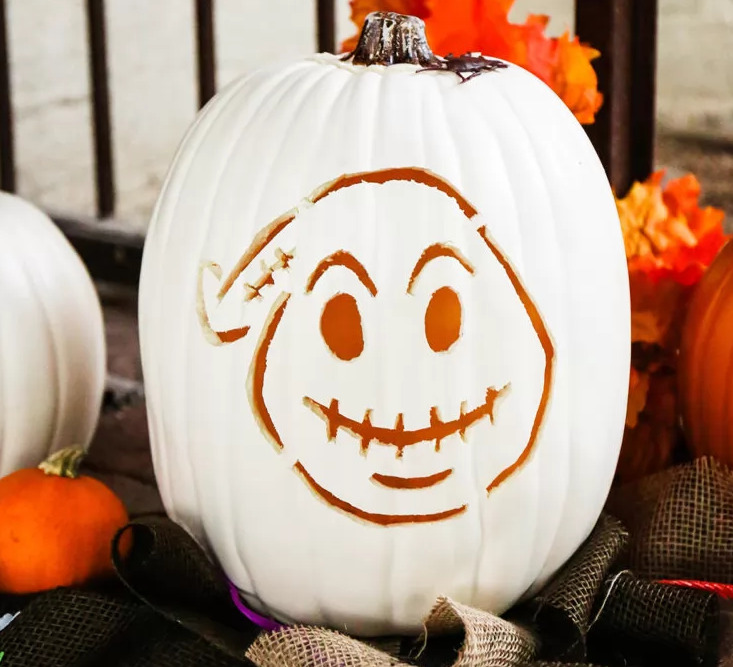 Disney Pumpkin Stencils
There are so many Disney pumpkin carving stencils to choose from this list such as Disney princesses, Marvel characters, Pixar characters, Disney Villains and more. Create a theme or choose your favorite character to display on your front porch for all to see.
Disney Princesses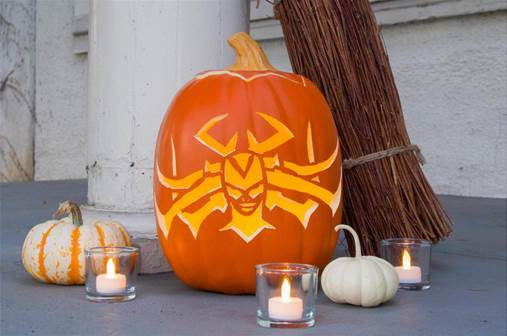 Marvel Pumpkin Stencils
Star Wars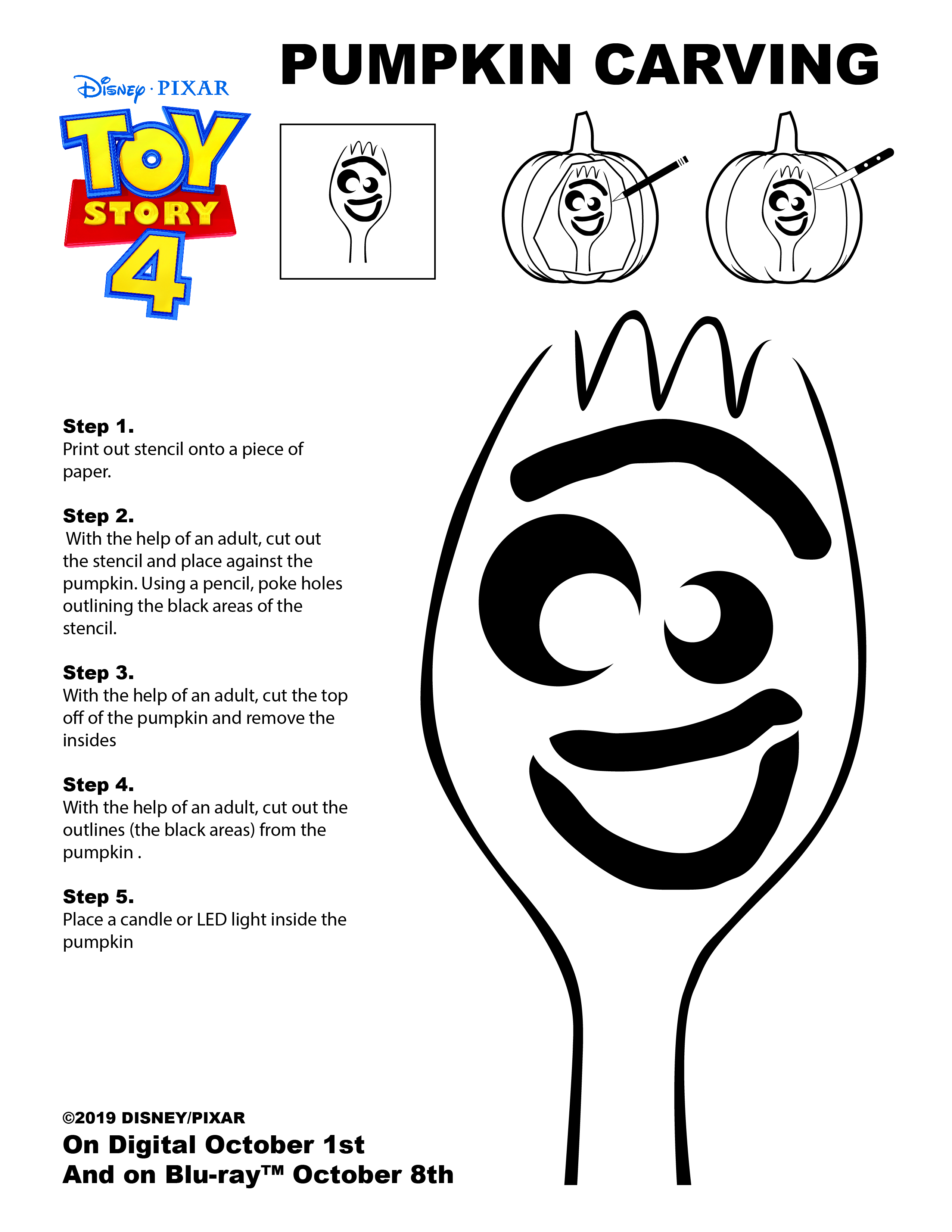 Pixar Pumpkin Stencils
Disney Villains Pumpkin Stencils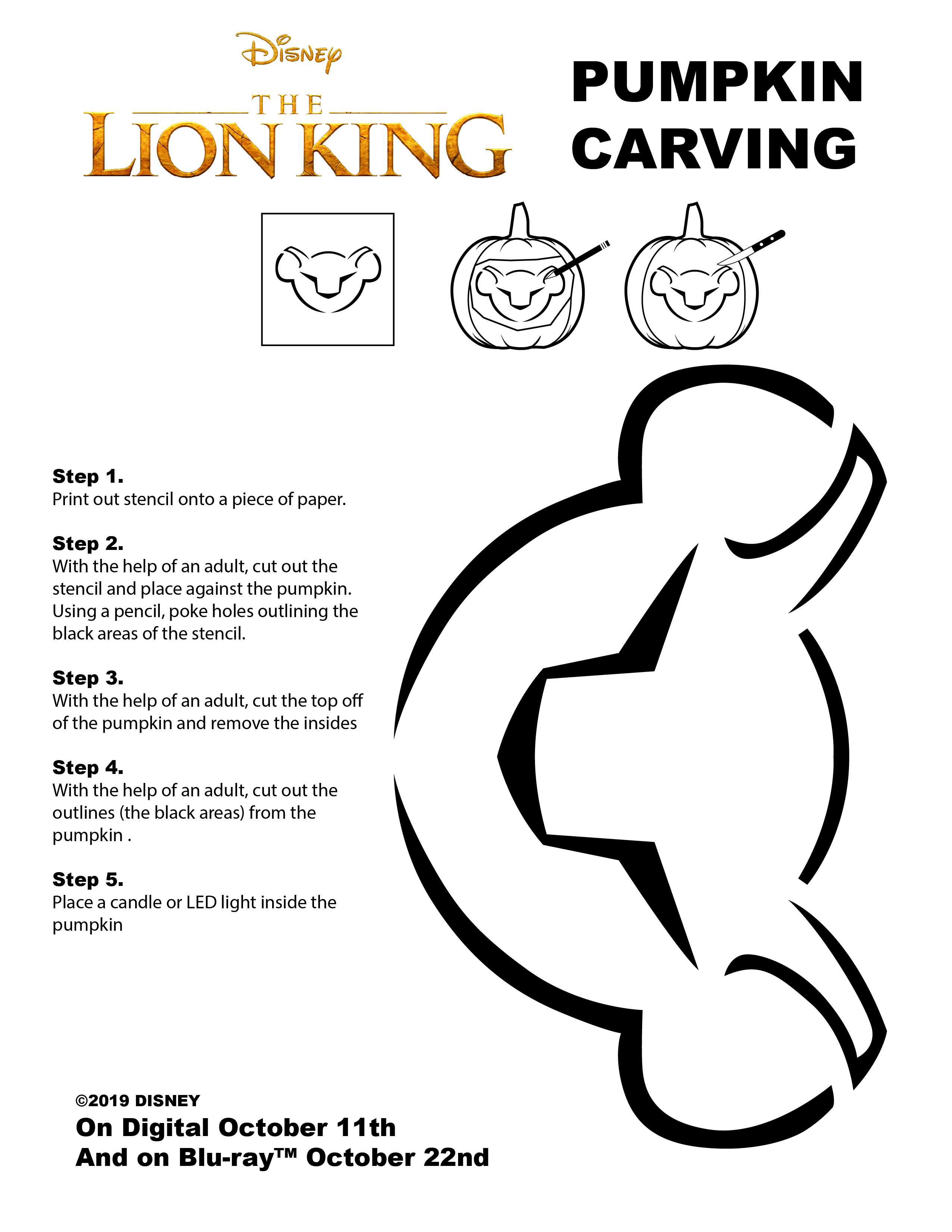 Other Disney Favorites Stencils