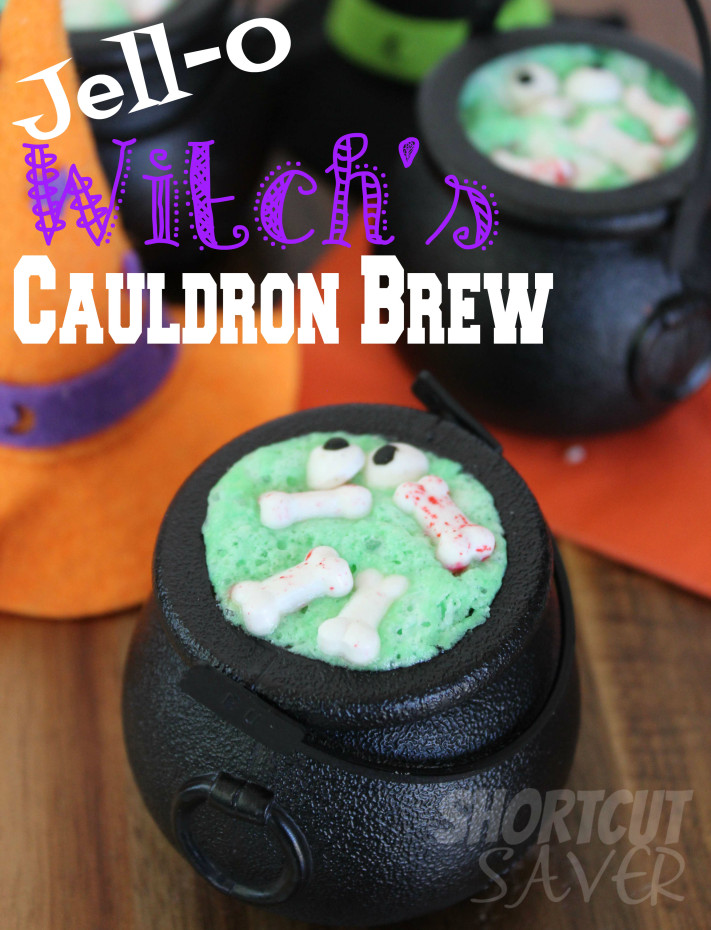 This fun Halloween Recipe for Jell-O Witch's Cauldron Brew only requires 3 simple ingredients. These will also be a hit at a Halloween Party with the kids. And the mixture of Jello and Whipped Cream is my favorite and tasted so delicious. Topping the Cauldron with Halloween bones and eyes candy makes it look like a Witch's Cauldron. You can find these plastic Cauldrons at your local Dollar Tree store in the Halloween section. Enjoy!
"PIN IT" by clicking the PIN button on the image above!
Get more RECIPES from ShortCutSaver here!
Jell-O Witch's Cauldron Brew (Makes 6 Cauldrons)
INGREDIENTS
2 boxes Lime Gelatin
2 cup boiling Water
1 cup cold Water
8 oz Non-dairy Whipped Topping (like Cool Whip)
Halloween Candy Decorations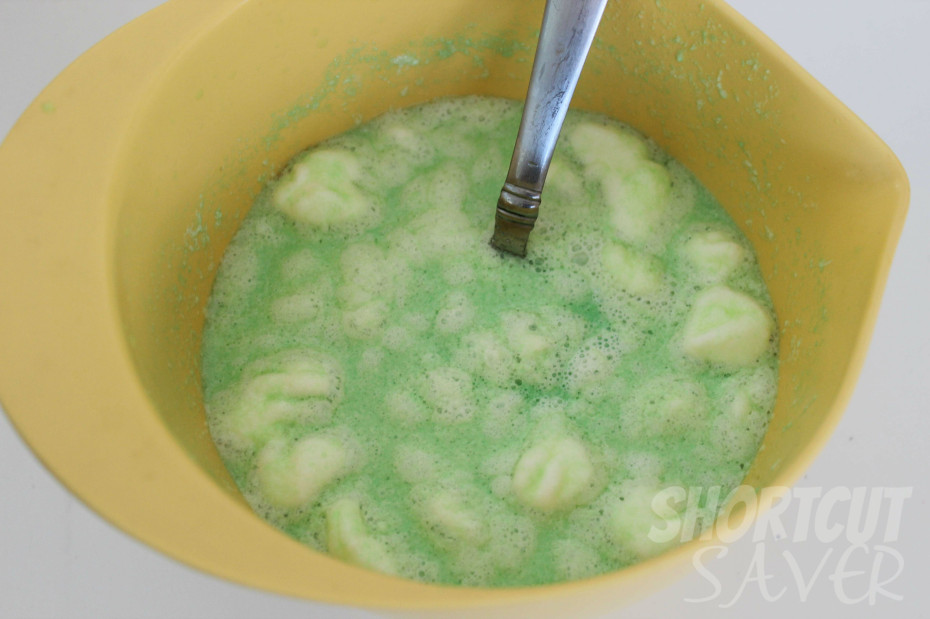 DIRECTIONS
1. In a large bowl combine gelatin and boiling water.
2. Stir until dissolved.
3. Add cold water.
4. Stir in half of whipped topping.
5. Allow to sit for 10 minutes.
6. Add remaining whipped topping and gently stir. You want the mixture to look foamy and bubbly.
7. Transfer mixture to cauldrons.
9. Decorate with candy Halloween decorations and refrigerate until ready to serve.