At Walt Disney World there are all kinds of things to do while on vacation. There are also tons of things you probably have never done. Just going to the theme parks takes a lot of time, so it isn't surprising that some things get missed, skipped, or forgotten about. These are some of my favorite things that you have never done at Walt Disney World.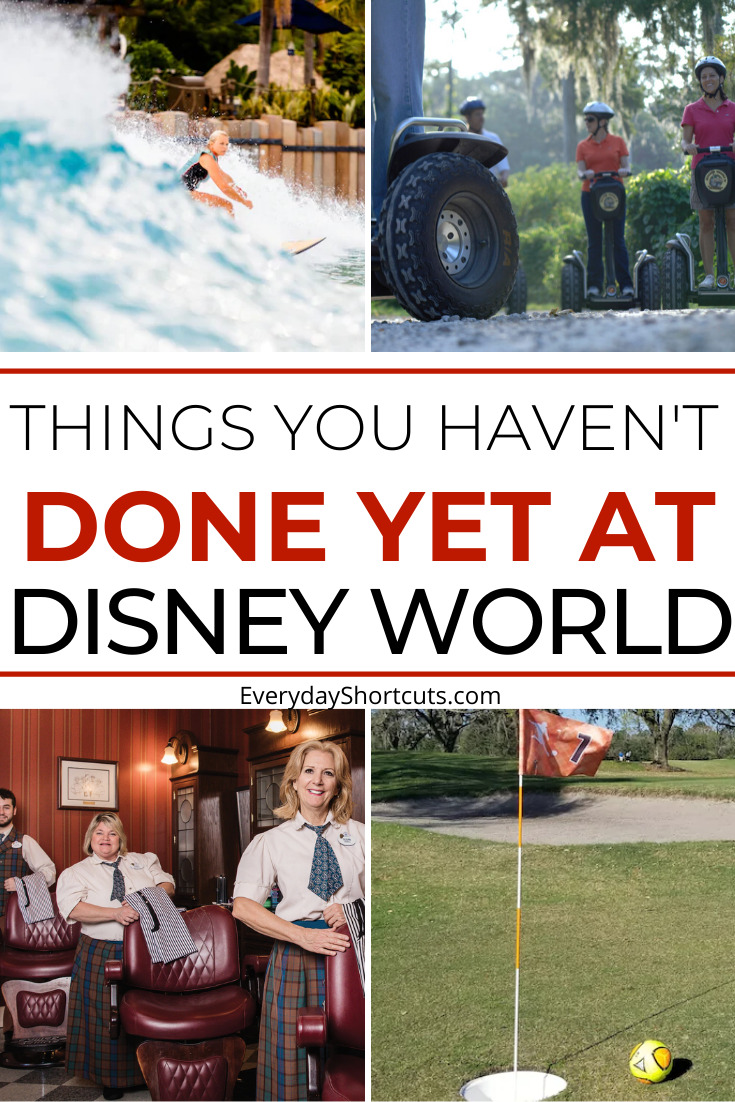 Play FootGolf
It's well known that Walt Disney World is a premier destination for golf. There are three great courses to choose from for all experience levels, but one 9 hole course has another side to it. A golf course with modified holes large enough to take a soccer ball. The Game is FootGolf and it's a wildly fun time for the whole family. Not only is it likely that this is one of the many things that you have never done at Walt Disney World. I'm sure you've never even heard of it.
Take Surfing Lessons
Another amazing thing you can do at Walt Disney World is to learn how to surf. The experience is available at Typhoon Lagoon, only before the park opens. Typhoon Lagoon is Walt Disney World's second water park. Not everybody enjoys these, so even that is probably one of the things that you have never done at Walt Disney World. However, The opportunity to show up early for some professional surfing lessons and a continental breakfast is too much to pass up the next time you're on vacation.
Get Your Hair Cut
There are some secrets at Walt Disney World that are hidden in plain sight. one of which is the Harmony Barber Shop. It's more than just a clever name. They actually cut hair there. It's on the left side of Town Square in the Magic Kingdom, adjacent to the fire station. This is an ideal location to get your child's first haircut for which they have a special package. Although, getting a haircut is probably another one of those things you have never done at Walt Disney World, there are other opportunities. The Grand Floridian and Saratoga Springs each have a spa and a hair salon. Disney Springs has a barber for men as well.
Wilderness Back Trail Adventure
Fort Wilderness offers a variety of surprising Walt Disney World experiences you likely have never had. From Tri-Circle D Ranch to archery lessons there are a ton of great experiences to have in the middle of nowhere, just a boat ride away from the Magic Kingdom. Some people like to escape hers for dinner at Trails End or to catch the Hoop-Dee-Doo Revue, but you can also take a Segway X2 tour of the wilderness for a completely new way to explore nature.
A Marathon Weekend
Finally, I'm willing to bet that even though thousands upon thousands of fitness fans do this, you have never participated in a marathon weekend at Walt Disney World. This isn't like the marathon weekend of scheduling four full park days in a row. Marathon weekends are themed running events that take place four times out of the year. There are 5K runs, half marathons, and even races for little crawlers.