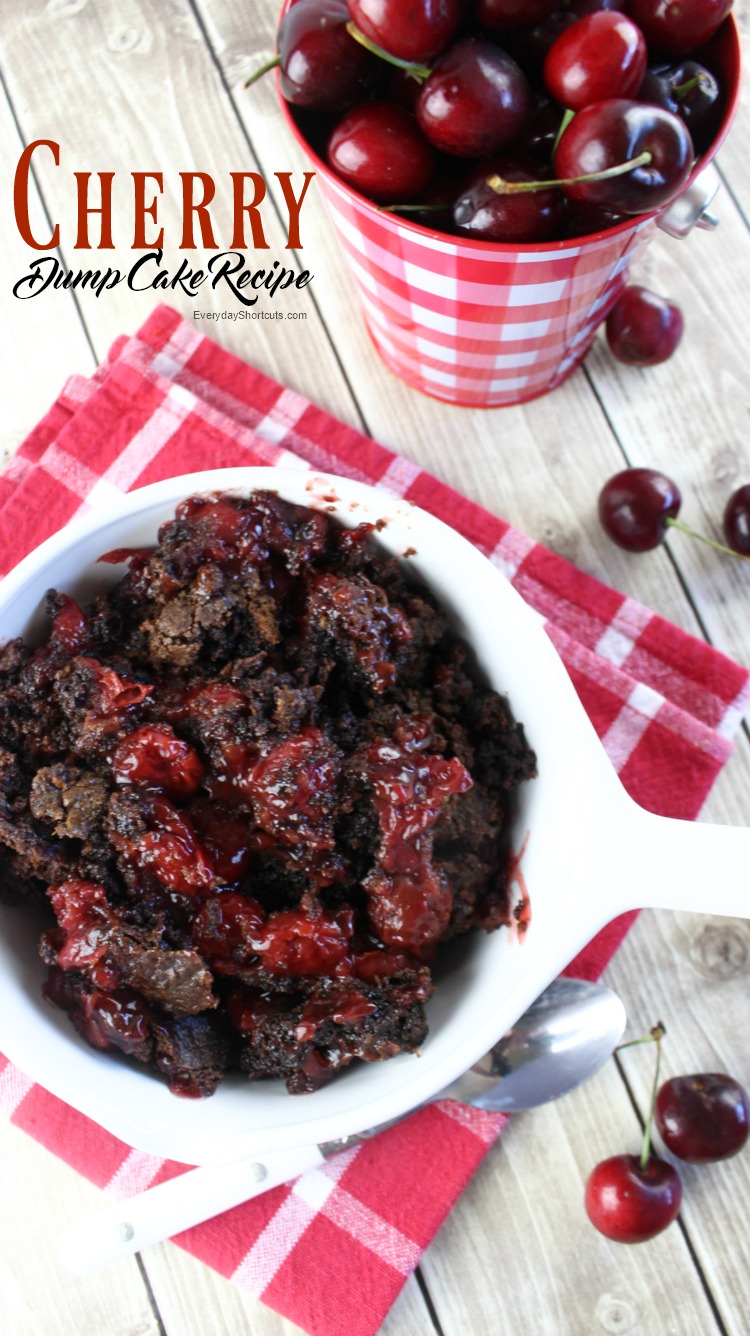 This Cherry Dump Cake recipe is one of the easiest to make. I mean boxed cake mix and canned pie filling, it's effortless.  Basically this recipe requires you to dump layer after layer into a pan and bake. It's one of my favorite go to recipes when I don't have the time to hang out in the kitchen and need a quick dessert to make. Be sure to keep these ingredients on hand in case you need to make a last-minute dessert and don't have time to run to the store.
There are several options to garnish this yummy dessert with such as whipped cream, vanilla ice cream, cherries and/or sprinkles. However, you decide to make it, you will find out that it's delicious. I'm warning you now that you will take more than one bite or two or three. No judging here as I do the same. Enjoy!!
Cherry Dump Cake Recipe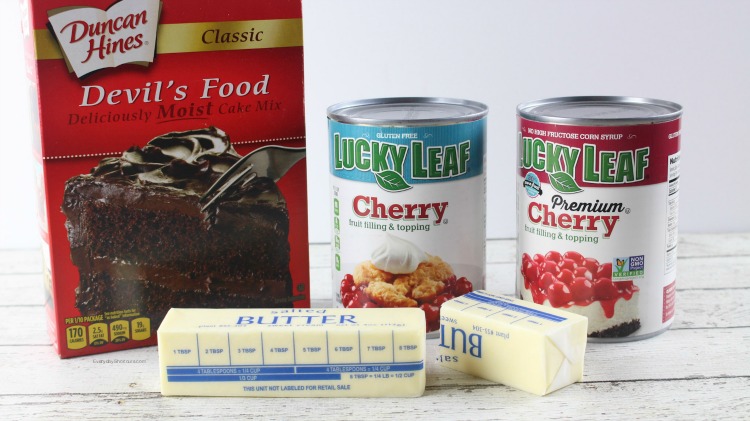 Ingredients
Yields: 9×13 pan

2 (21 oz) cans cherry pie filling
1 box Devils Food Chocolate Cake Mix
3/4 cup butter – melted
Whipped cream, to garnish (optional)
Cherries (maraschino or Bing), to garnish (optional)
Patriotic sprinkles, to garnish (optional)
Directions
Preheat oven to 350°.
Lightly butter a 9×13 pan.

Dump the 2 cans of cherry pie filling into the bottom of the 9×13 pan. Use a spatula to even the filling out across the pan.

Sprinkle the dry cake mix on top of the cherry pie filling.

Drizzle the melted butter all over the chocolate cake mix.
Bake for one hour.
Remove from oven and allow to cool for at least 5 minutes before serving.
Garnish with whipped cream or vanilla ice cream, cherries and/or sprinkles.

ENJOY!!
*To store, cover and refrigerate up to 3 days.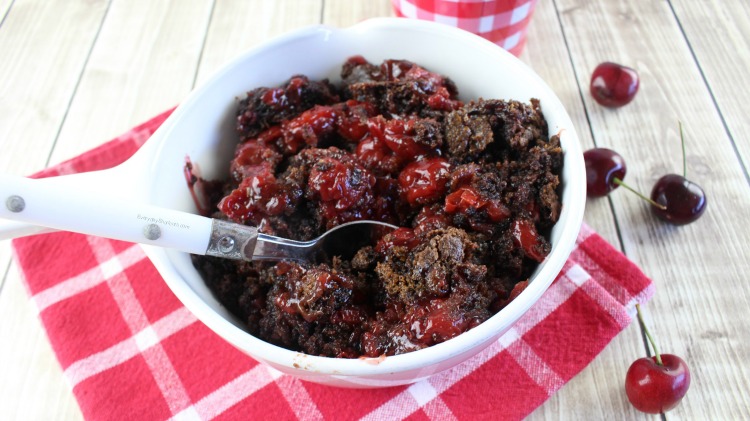 If you like recipes with cherries, try these out!