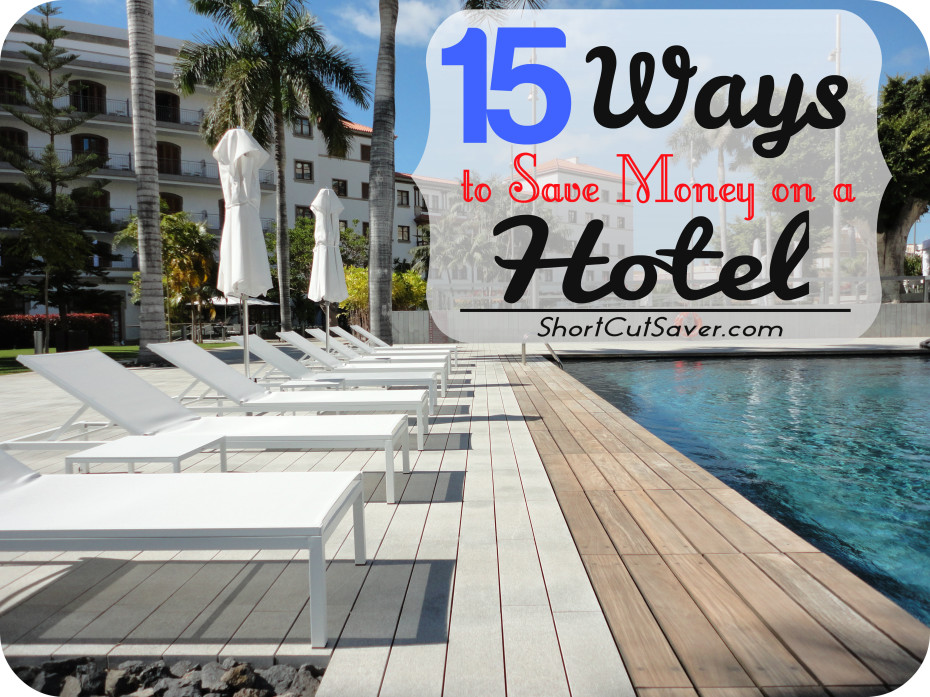 Staying at a hotel can get expensive especially when you have a family.  I am always looking for a good deal and a great hotel without breaking the bank.  Instead of going in debt during your vacation, take these tips into consideration to help you save on a hotel.
15 Ways to Save Money on a Hotel
1. Free Complimentary Breakfast.
Some hotels offer a free complimentary breakfast while you are staying. I have been to ones where they offer a few items such as apples, granola bars, and coffee to a larger complimentary breakfast including eggs, waffles, etc. This can help you save time and money. You don't have to leave the hotel or spend money.
2. Book Early.
Sometimes when you book your hotel ahead of time you can get a discount. I have found that I was able to save around 35% when I booked a hotel a few months early. The discount rate may be different at each hotel but at least you won't be paying for last-minute high rates, plus you can get it before it sells out.
3. Go Off Season.
If you can visit a location off-season, you will likely pay less for your stay. Hotels lower rates during these times to attract more guests during the slow times.
4. Walking Distance to Attractions and Restaurants.
Staying close to things to do in the area will save costs on driving or cabs. Plus, it is nice to walk outside and explore the area.
5. AAA Discount.
If you are a AAA member, you can get discount on travel, hotel, airfare, and attraction tickets. Stop by your local AAA location to speak with a rep to get you the lowest rate possible.
6. Kids eat FREE.
Some hotels offer kids eat free with the purchase of an adult meal. This is usually for breakfast, lunch, and dinner depending on the hotel. This will help save costs on food while staying at the hotel.
7. Hotel Rewards.
Some hotels offer rewards for each night stayed. Be sure to check the hotel's website to see if they offer rewards. Some rewards can be cashed in for free nights.
8. Free Shuttles.
Find a hotel that offers free shuttle rides to local attractions. If the hotel offers free shuttle rides, they usually have a schedule that you can pick up at the front desk. It will list where they drop off and pick up and the time.
9. Stay Midweek.
You may be able to find a better deal on a room if you book midweek. These seem to be the slower times for hotels and they often give a discount.
10. Hotel Coupons Online.
Check Groupon and Living Social for daily hotel and travel deals. Read the fine print before purchasing as certain restrictions may apply.
11. Restaurant.com.
Some hotel restaurants are on Restuarant.com where you can save 50% off your meal. All you have to do is enter in the zip code of your destination and search thru the list of restaurants.
12. Sign up for Hotel Newsletters.
Go to the hotel's website you will be staying at and sign up for their newsletter. Sometimes special coupons and discounts are sent via email to email subscribers only.
13. Comparison Shop.
Check the hotel's website, 1-800 number, and the hotel's direct line to see what each rate is. You may find that there will be a price difference in all 3 sources. Compare them and pick the best deal.
14. Stay Longer.
Some hotels offer a discount if you stay there longer. They might have a night free if you stay so many nights.
15. Follow on Social Media.
Check the hotel's social media channels and be sure to follow them to see the latest deals. Sometimes they offer flash sales for customers who follow.
Now that you know how to save money on a hotel be sure to check out my post on "How to Save Money on Food while on Vacation".