Howard Johnson Anaheim Hotel and Water Playground thinks of everything for families! My kids and I recently stayed in the newly updated retro style in Building #1 and loved every bit of our stay. Thanks for hosting us HoJo Anaheim! Between the comfy beds, free Wi-fi, close to attractions, view of Disney's Matterhorn and more this hotel really does have it all and I'm sharing the breakdown with you.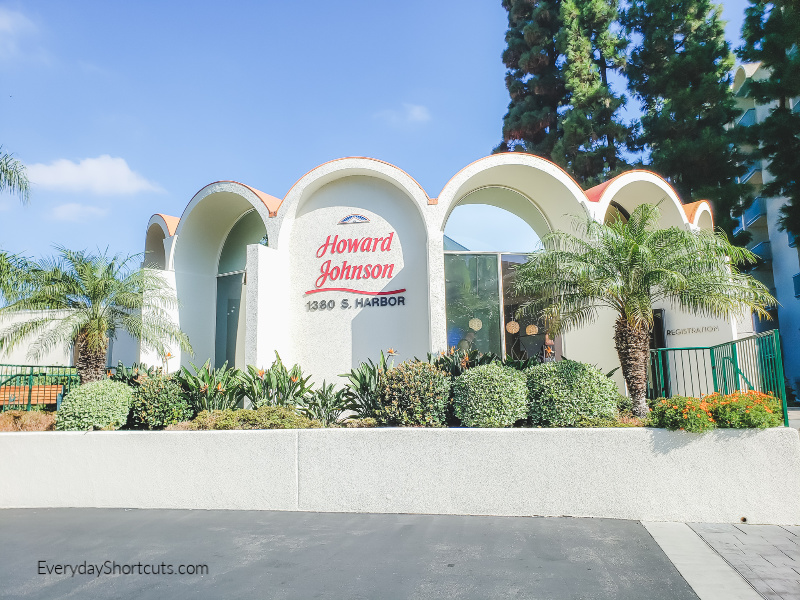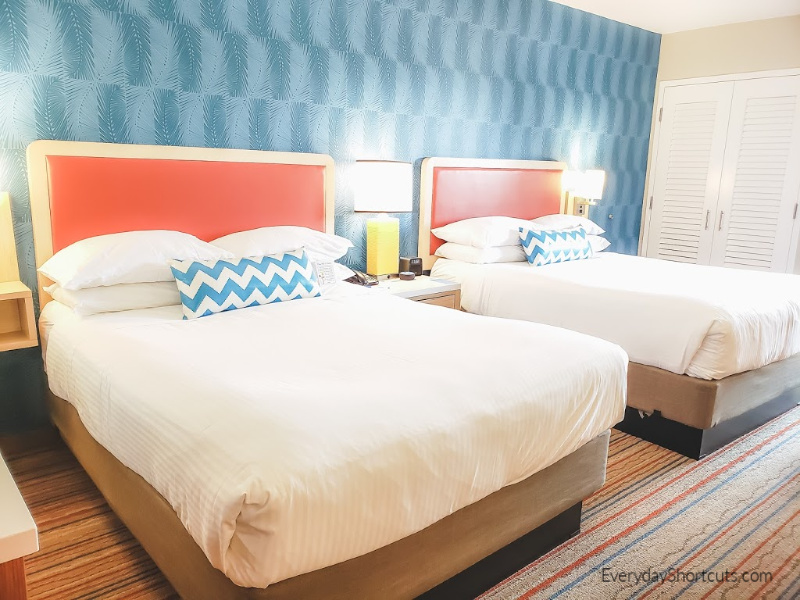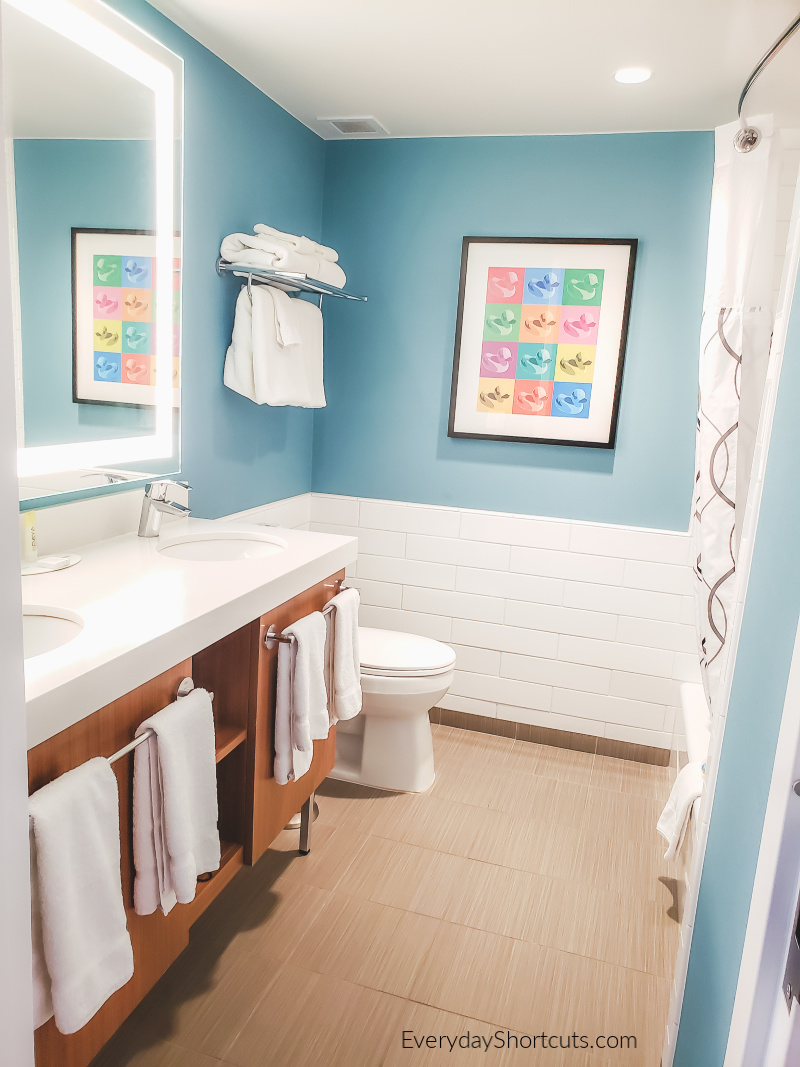 Walking Distance to Disneyland & Restaurants
It's about an 8 minute walk to the Disneyland parks and downtown Disney. Along the way you will pass a row of restaurants such as Mimi's Cafe, McDonald's, IHop and more that you can eat at if you don't want to spend a bunch of money eating at Disney. On the days we visited the Disney parks we would take a midday break and walk back to the hotel to rest, eat and freshen back up for the second half of the day. It's the perfect distance anytime you need a break.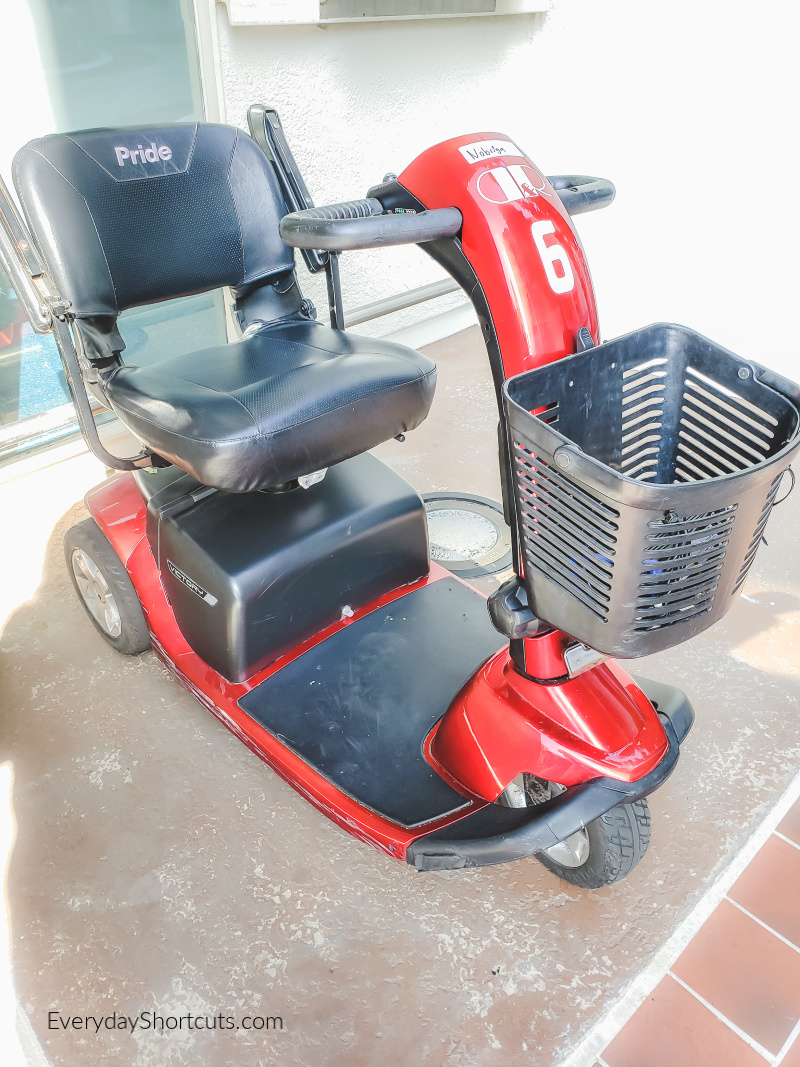 Electric Scooters to Rent on Site
If you're in need of an electric scooter they have them on site to rent. And they are cheaper than renting from the parks. Head to the front desk for more information to get you set up and the renting company will have it ready for you at the time you request it. Plus, the front desk will charge it over night if you need it multiple days.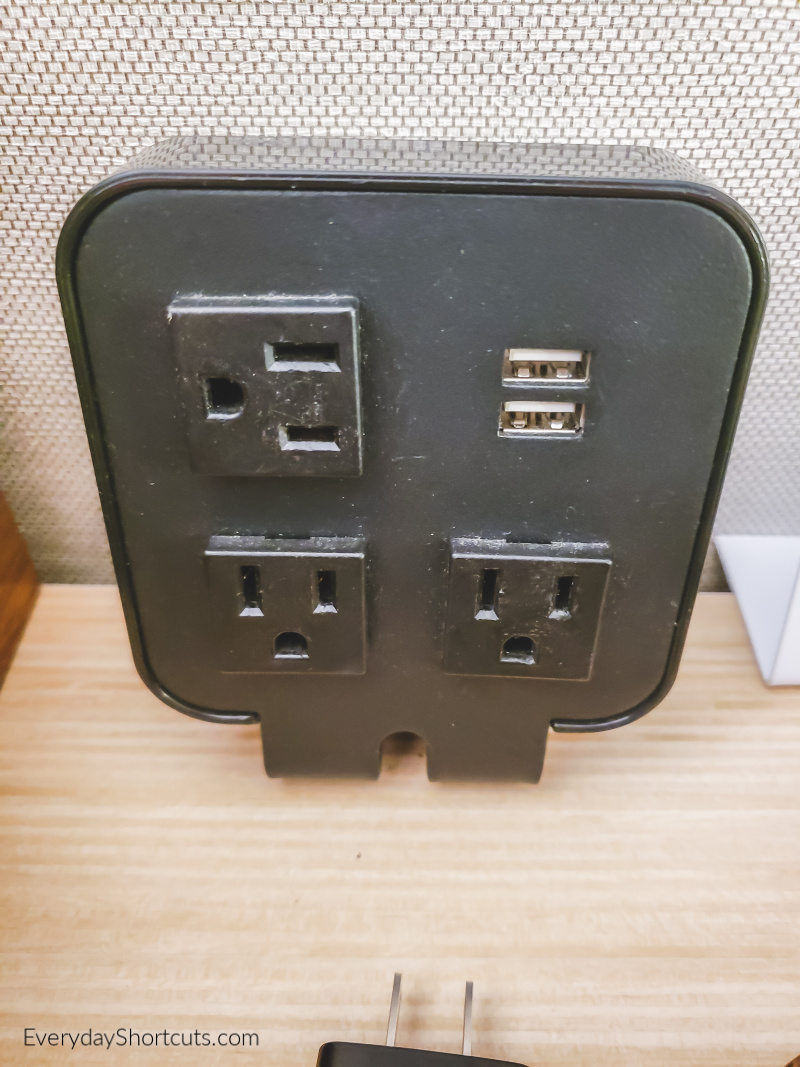 Plenty of Outlets for Electronics
Everywhere you look there are outlets to charge your electronic devices or plug in small appliances. This is especially handy when you have teenagers with multiple devices. I also really appreciated having plugs next to each of the beds so I could charge my phone while having it next to me so I could hear the alarm.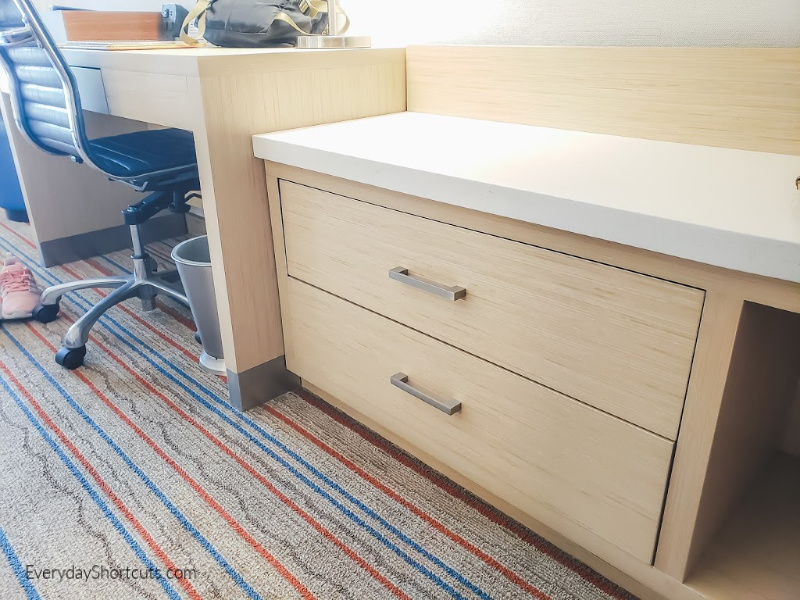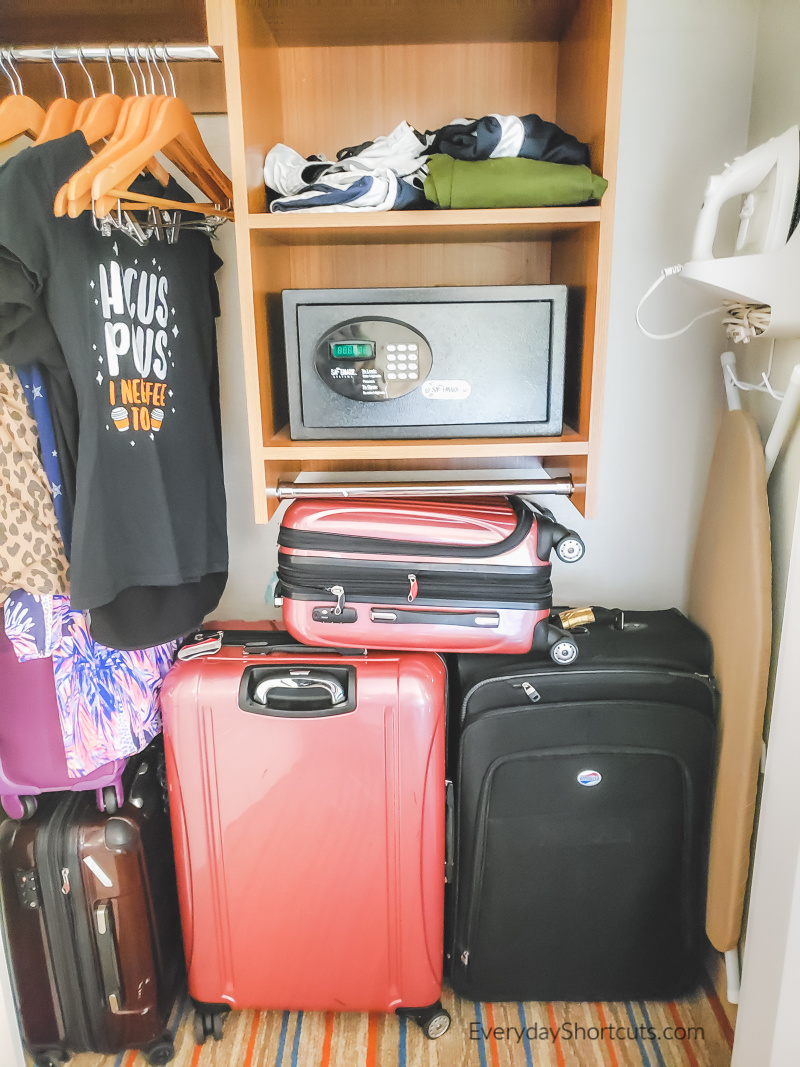 Lots of Storage
If you like to unpack like I do when I stay you will find plenty of storage to do so. There are several drawers to put your clothes in and a large closet to hang all of your Disney bounding outfits in and store your luggage out of the way.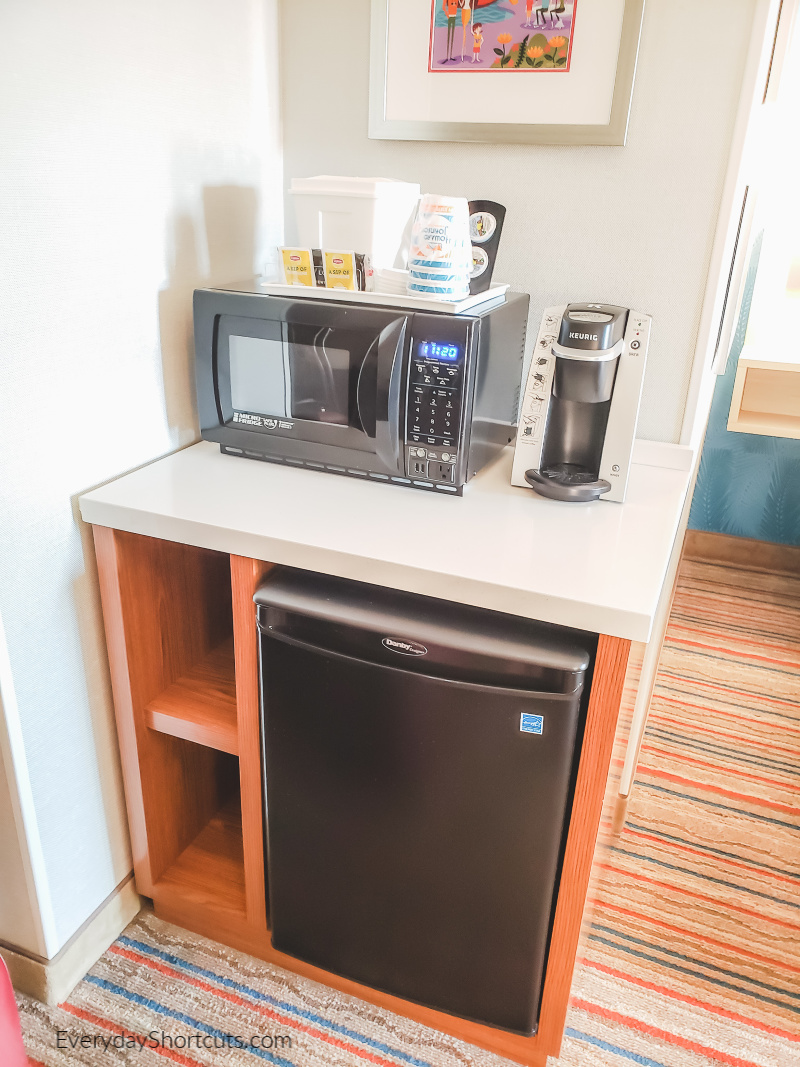 Kitchen Area
This area comes in handy when you want to cut costs on dining out. There are plenty of grocery stores nearby to take a Lyft so you can pickup what you need for meals, snacks and beverages. There is a mini fridge, microwave, Keurig and plenty of space to store snacks.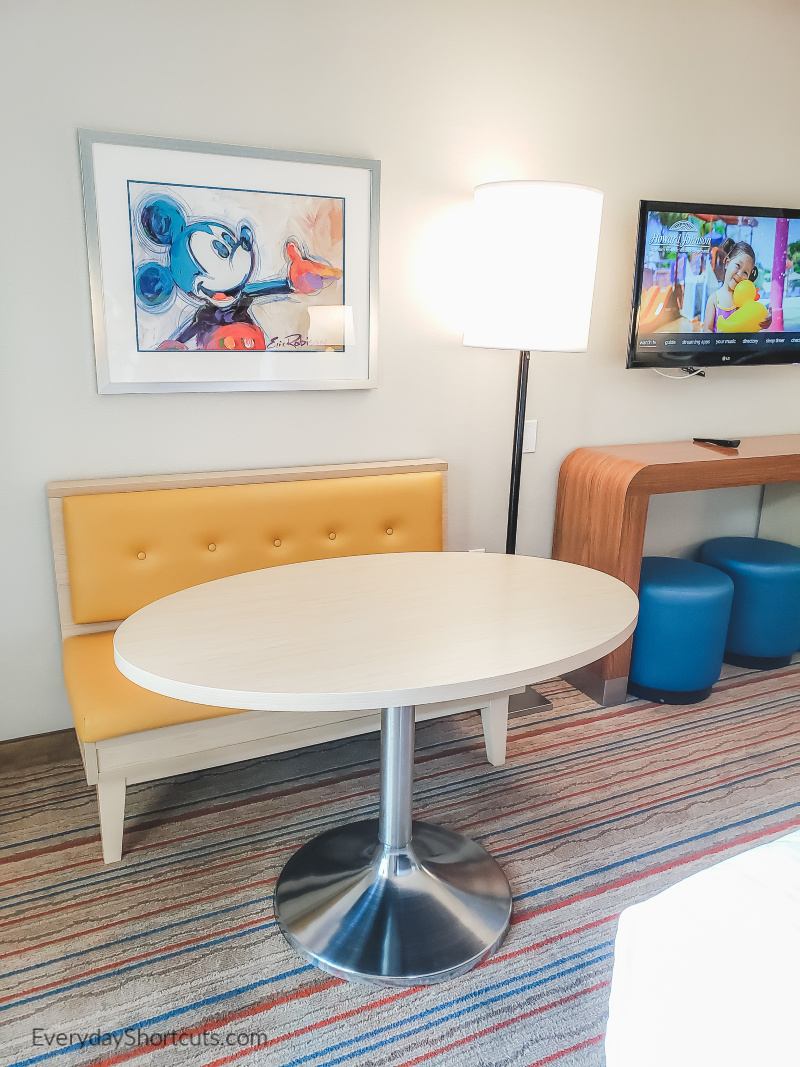 Seating Area for Families
I told you that HOJO Anaheim thinks of everything!! A seating area with bench seating and 2 extra stools to give plenty of room for the entire family to enjoy breakfast together before you eat the parks or a quick lunch break.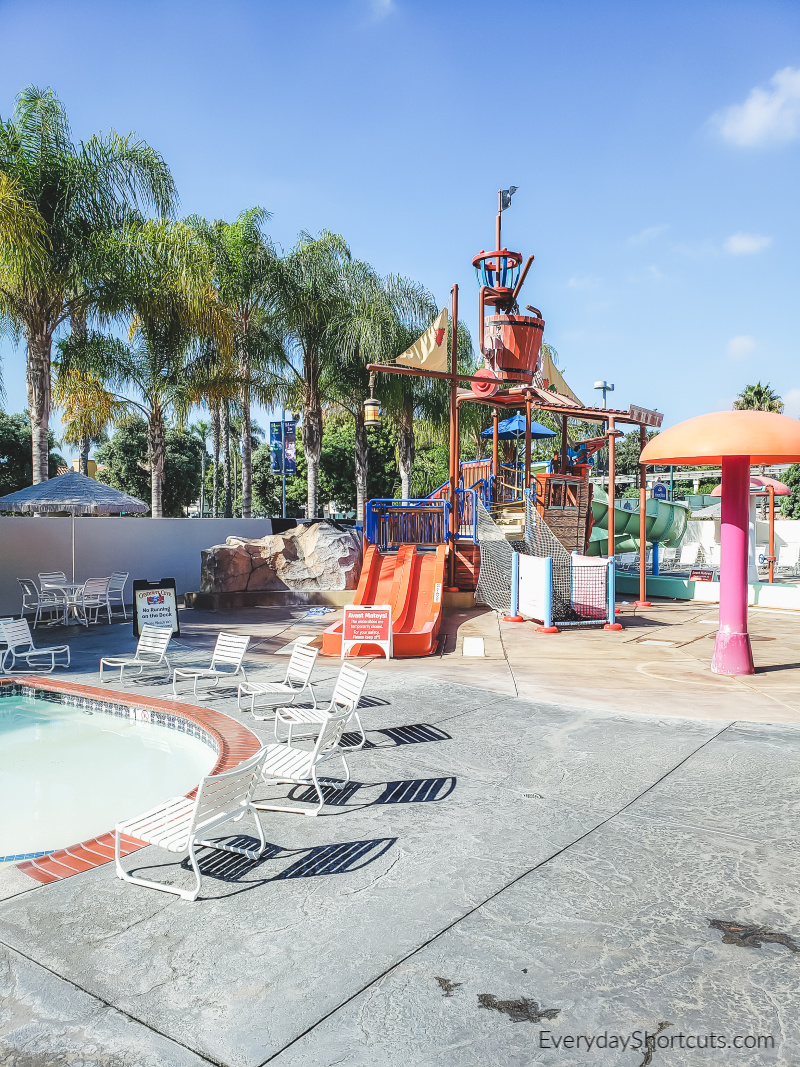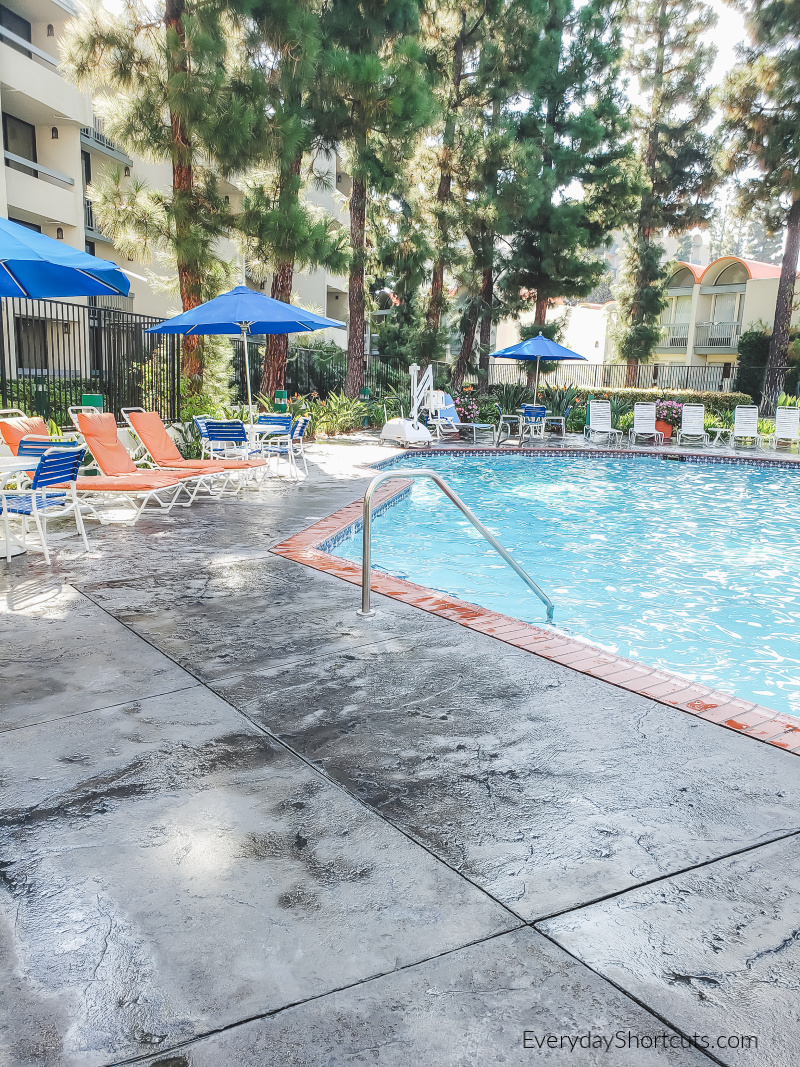 Water Playground for the Kids
When you need a break from the parks, the Castaway Cove is the place to go for kids at Howard Johnson Anaheim. This area has it all to keep the young kids busy with a pirate theme featuring slides, water cannons toddler pool with beach-style entry and a pirate ship. If you have older kids there is a garden pool next to building #2 that is separate and is more relaxed and heated.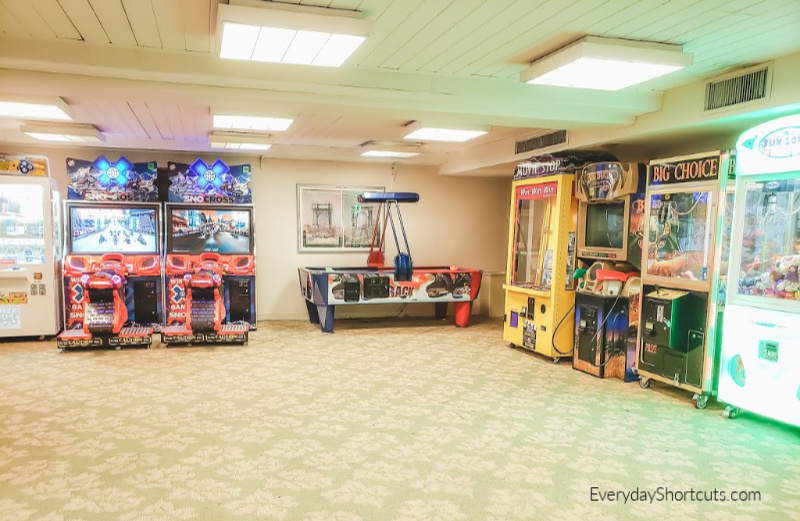 Game Room
When we are looking for a hotel when we travel a game room is a must on our list. The game room is equipped with electronic games as well as some classics like Foosball & Air Hockey.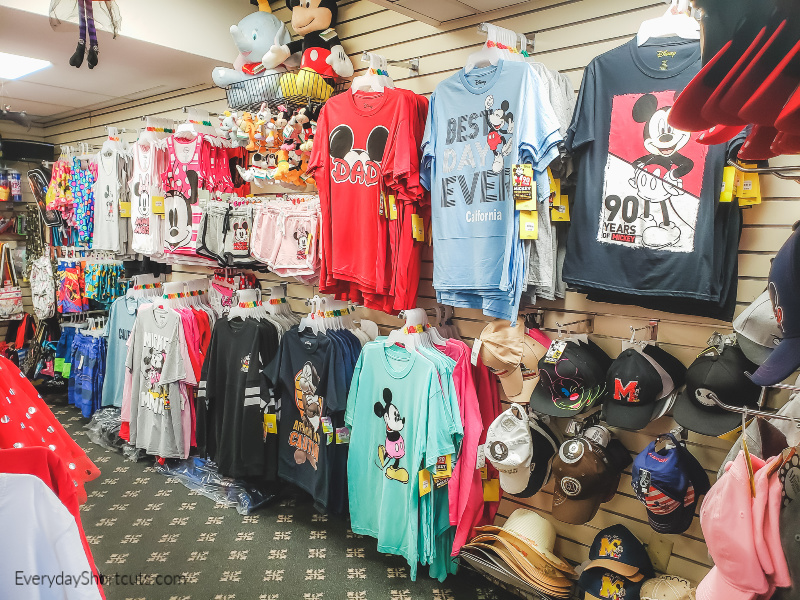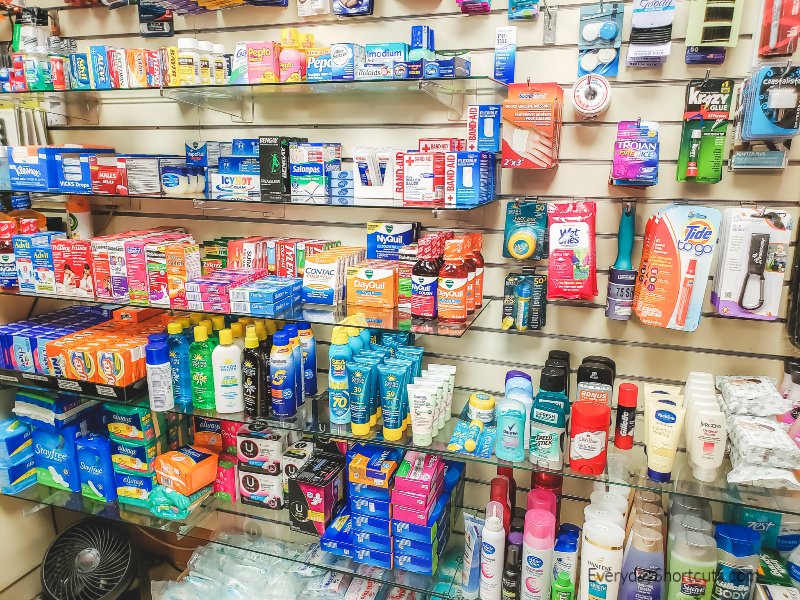 Gift Shop
Forget something? No worries cause the gift shop located in building #1 has everything from toiletries, park merchandise or aloe in case you get sunburned like we did from our time it the parks. Plus, many more items to choose from!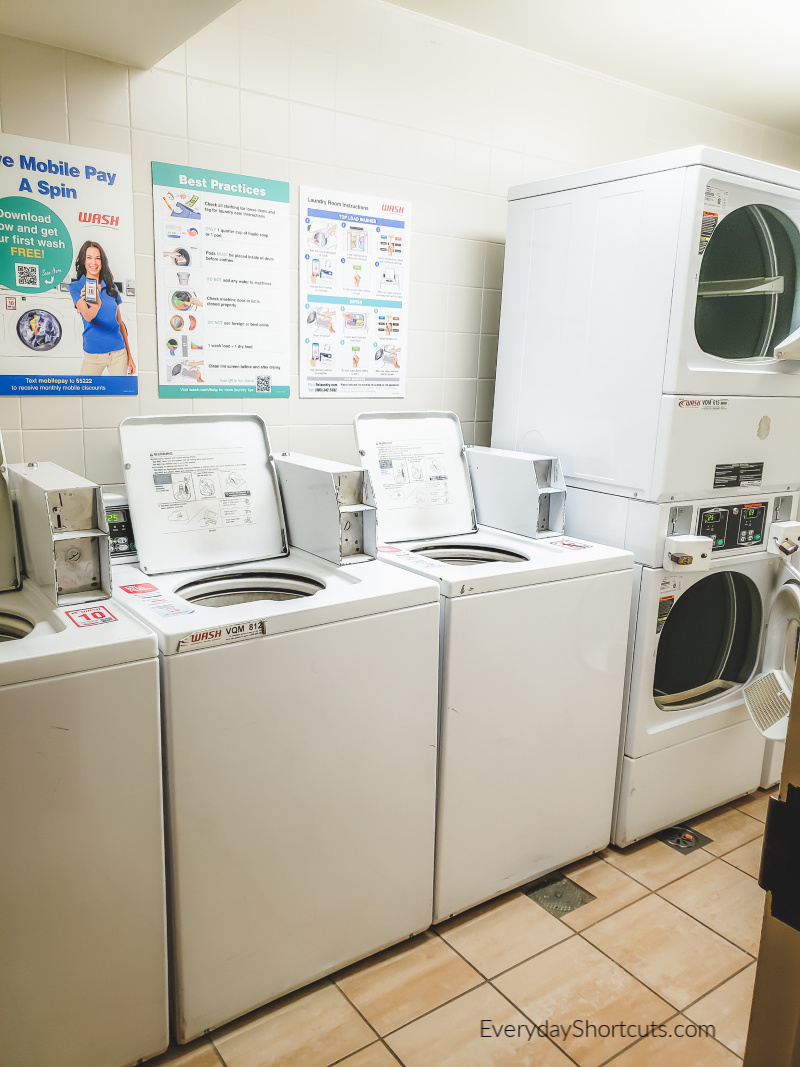 Laundromat
If you need to wash some clothes because you ran out of outfits or you spilled some Disney treats on them don't worry cause there are 2 coin operated washer and dryers on site. And if you don't have laundry soap, the gift shop carries that also.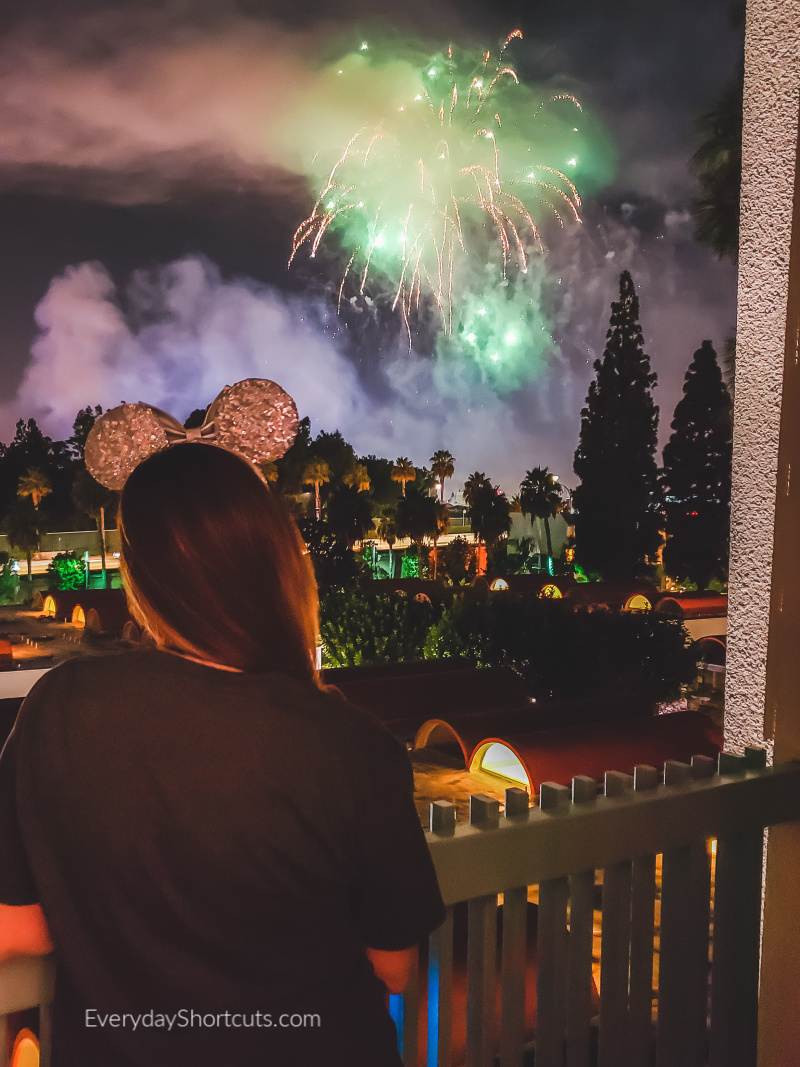 Front Row View of the Fireworks
This view of the Disneyland fireworks never got old. You can get a front row view right outside on your balcony. We watched them nightly from our room and avoided the crowds at the park.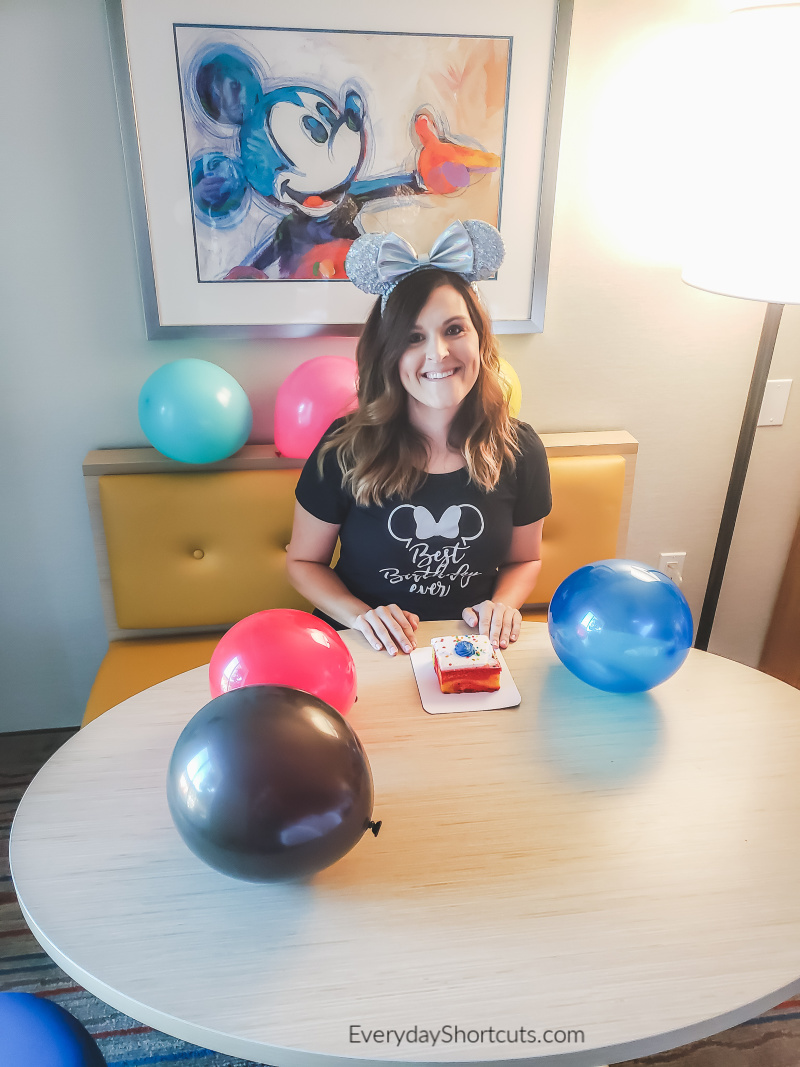 I loved everything about our stay and highly recommend it if you're in the area. My birthday was during the time of our visit and I got to celebrate at the hotel and filled the room with decorations, balloons and cake. The next time we visit we know where we are going to stay!
Are you ready to stay? Everyone can save 15% through this link with Corp code: 1000025935 or if you're a Disneyland Annual Passholder you can save 20% with Corp code: 1000022077!