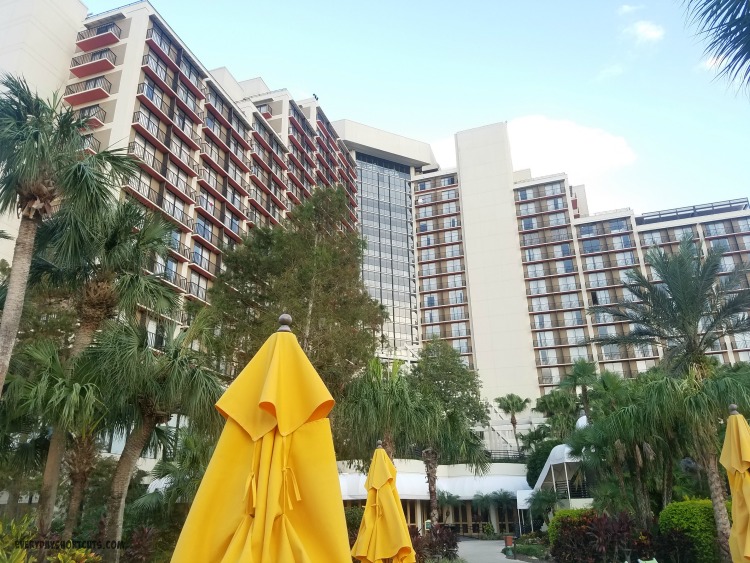 Boredom is unspeakable at the Hyatt Regency Grand Cypress Hotel in Orlando, Florida. It is a family friendly, luxury golf resort where elegance and convenience come together. There are 815 rooms, award-winning restaurants and tons of things to do. So much that you may not want to leave. See for yourself what there is to do at this spectacular hotel.
Things to Do at The Hyatt Regency Grand Cypress Hotel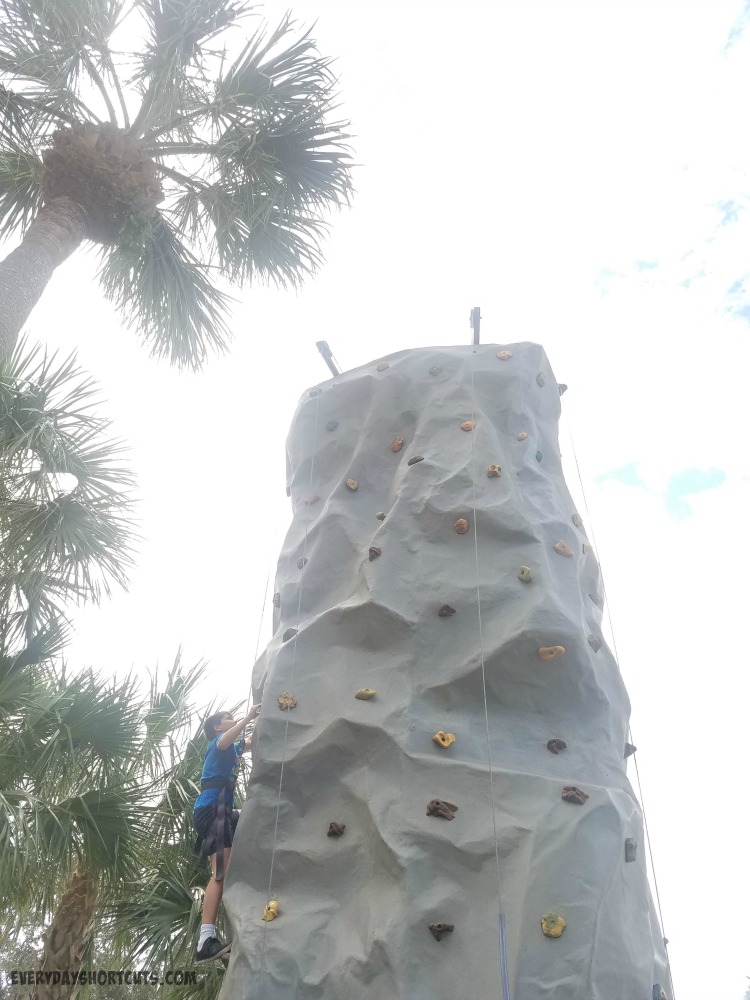 Rock-Climbing Stations – There are four rock-climbing areas with climbing hand and footholds varying for the beginner to intermediate climber. The climbing areas range in heights from 9-14 feet, offering options based on age, weight and skill.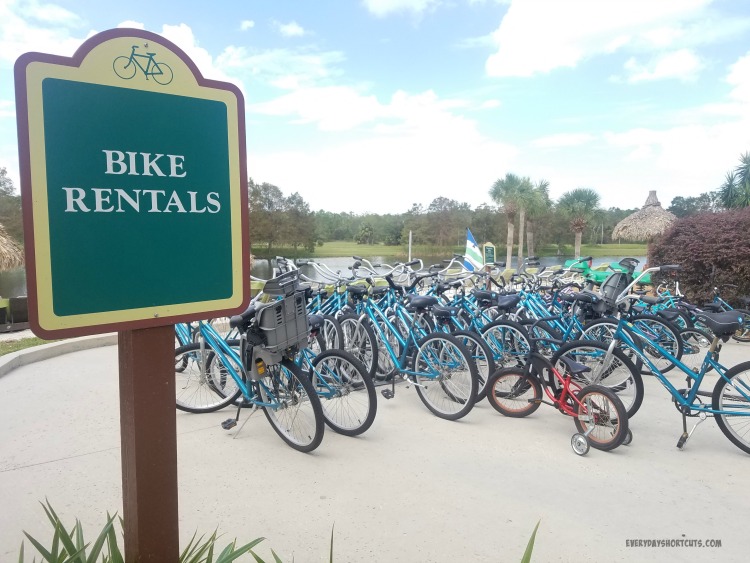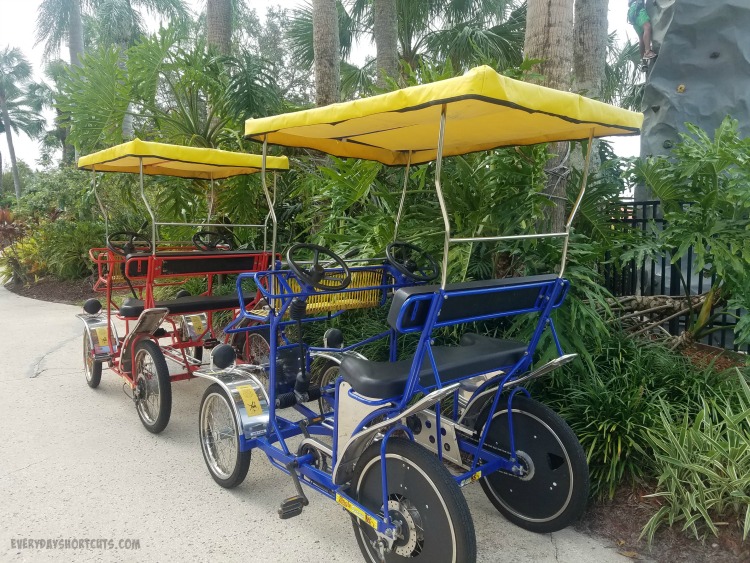 Biking & Walking Trails – Take a bike ride on the 1,500-acre resort property on a beach cruiser bicycle or take a ride with the whole family on one of our old-fashioned canopied surrey bikes. If you would like to take a walk, check out one or all 3 of the varying trails ranging from 1.3 to 4.7 miles. You will find beautiful landscaping and scenery along the way.
Golf Courses – Yes, I said courses, four to be exact. And they are Jack Nicklaus Signature designed golf courses so you know they are good. Try each one out while you stay.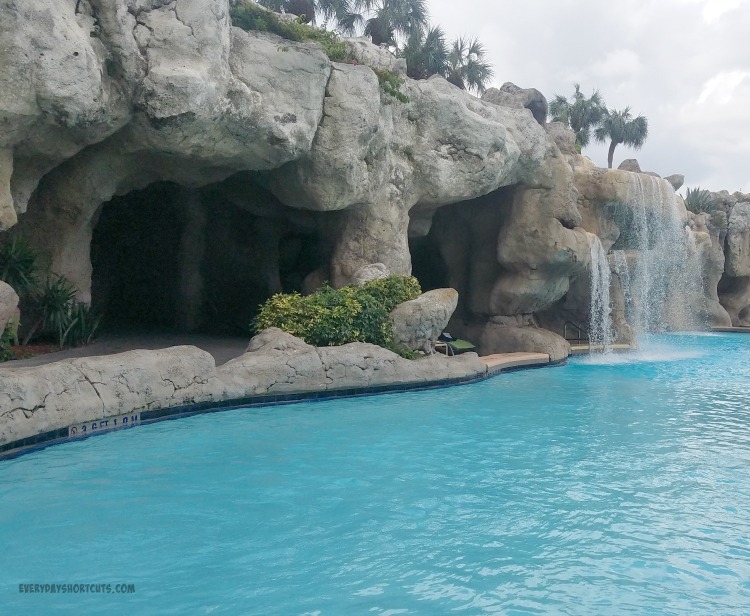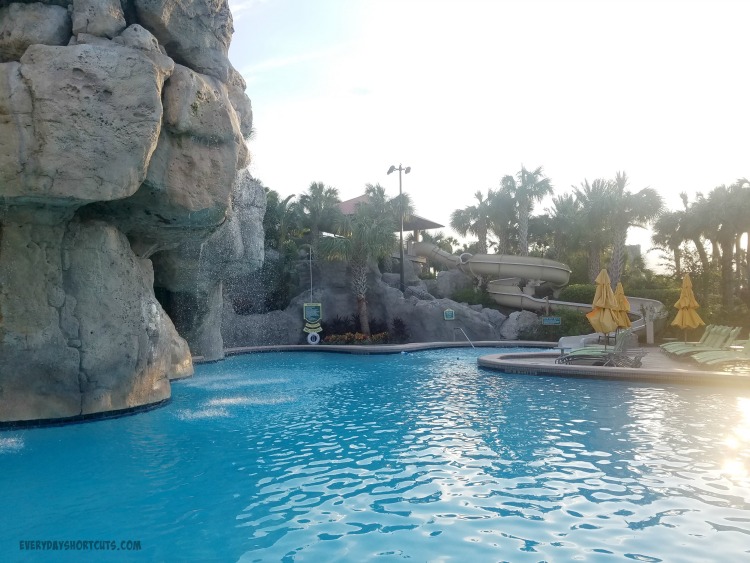 24 Hour Pool Access – Swim anytime you would like in the spectacular half-acre pool filled with 12 waterfalls, a water slide and sundeck. The pools light up at night putting an iridescent glow on the caves connecting from pool to pool.
24-hour StayFit Gym – If you like to get a workout in while on vacation, take advantage of the 24 hour gym. There is lots of equipment to use to suit your needs.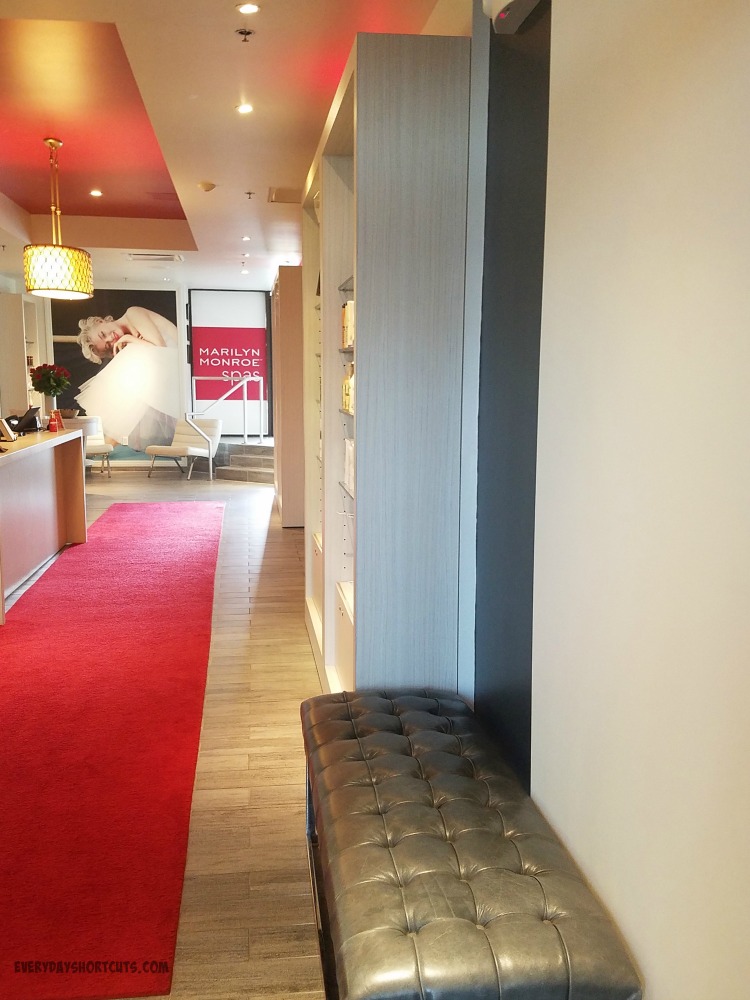 Marilyn Monroe Spa services – Take a break and relax in the spa. Services available are massages, facials, hair and more. Book an appointment to guarantee a spot.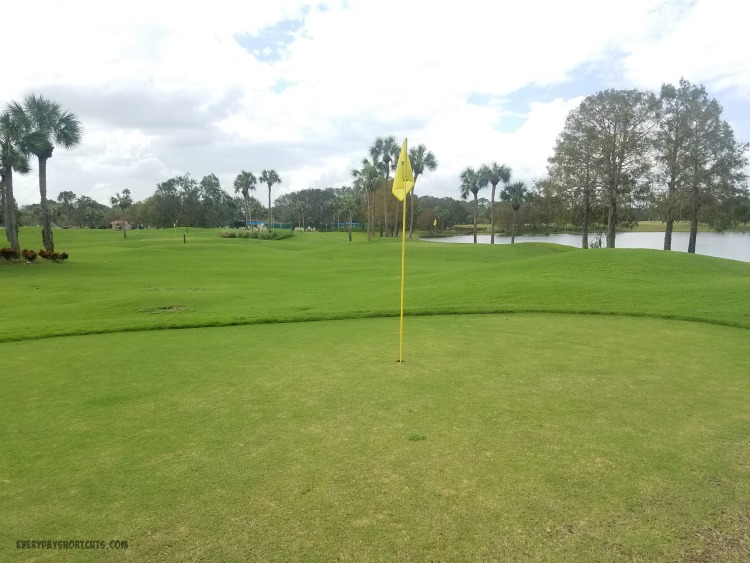 9 Hole Pitch & Putt Course – If you want to practice, test our your skills on the pitch and putt course. My boys have never golfed before and wanted to try it out and this was the perfect opportunity. Golf clubs and balls are provided.
Outdoor Activities – If you're the outdoorsy type, you'll find plenty to do from Basketball, Volleyball, Tether Ball, Tennis and Ping Pong. All equipment is provided.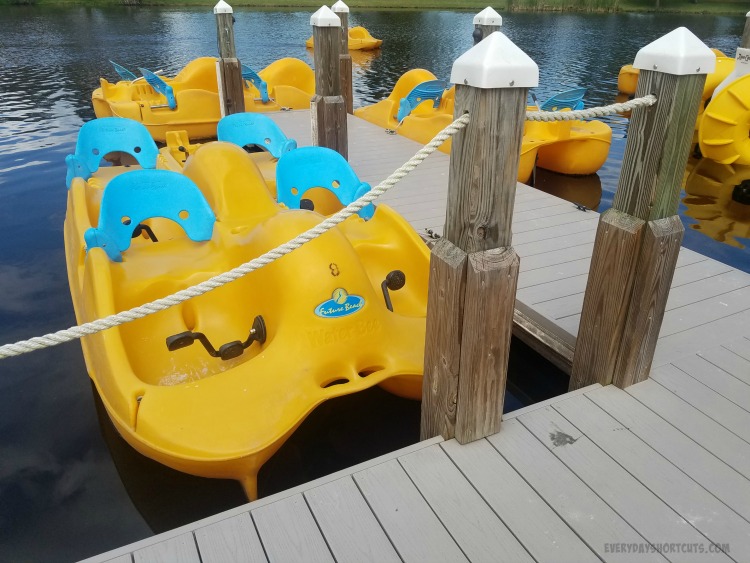 Water Sports – Choose from Kayaks, Canoes, Paddleboats, Sailboats, Hydro Bikes, Aqua Cycles that are available for the entire family for fee to enjoy on the private 21-acre Lake Windsong .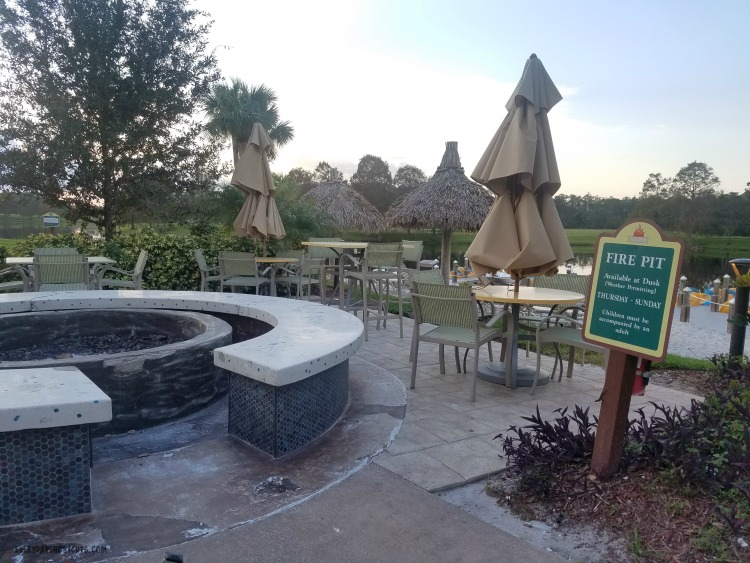 S'mores Fire Pit – Purchase a S'mores kit from the hotel or bring your own ingredients to the S'mores fire pit. It's a great time for catching up on what you did that day or just hang out and relax.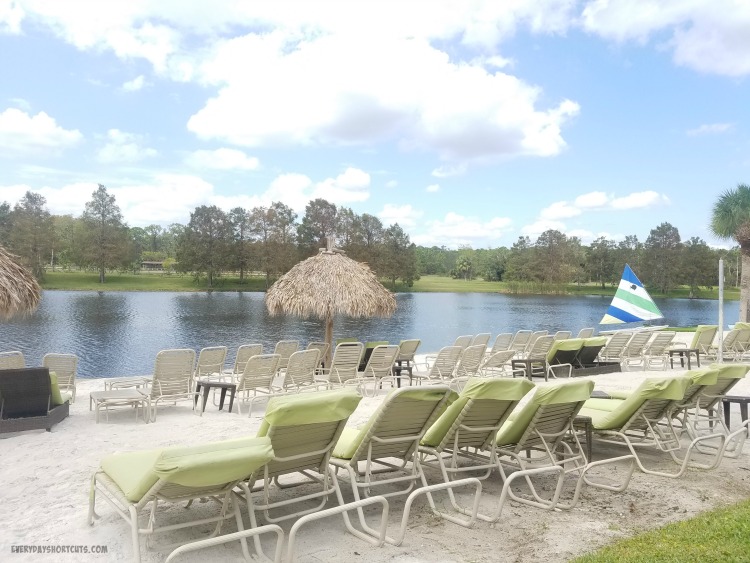 1,000 Feet of White Sandy Beaches – Build a sandcastle, lay on the beach or just enjoy the views. Hammocks and chairs are provided on the beach to make you feel like you hanging out at the lake.
Kids Activities – There are several activities to keep the kids busy during the day if you are taking a break from the parks and such. They have Camp Hyatt for kids aged 3-12, Pool Scuba for kids aged 8 and up, Snorkeling for kids aged 5-10, Mermaid Academy and Sand Art. Note that some of these activities may be an additional charge and you may need to make a reservation.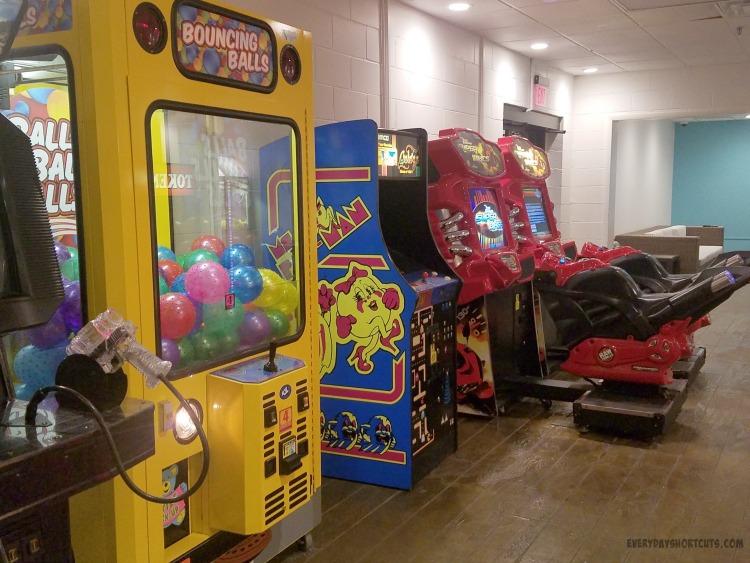 Game Room – Test your skills in the game room filled with air hockey, strategy and skilled games. Open 24 hours.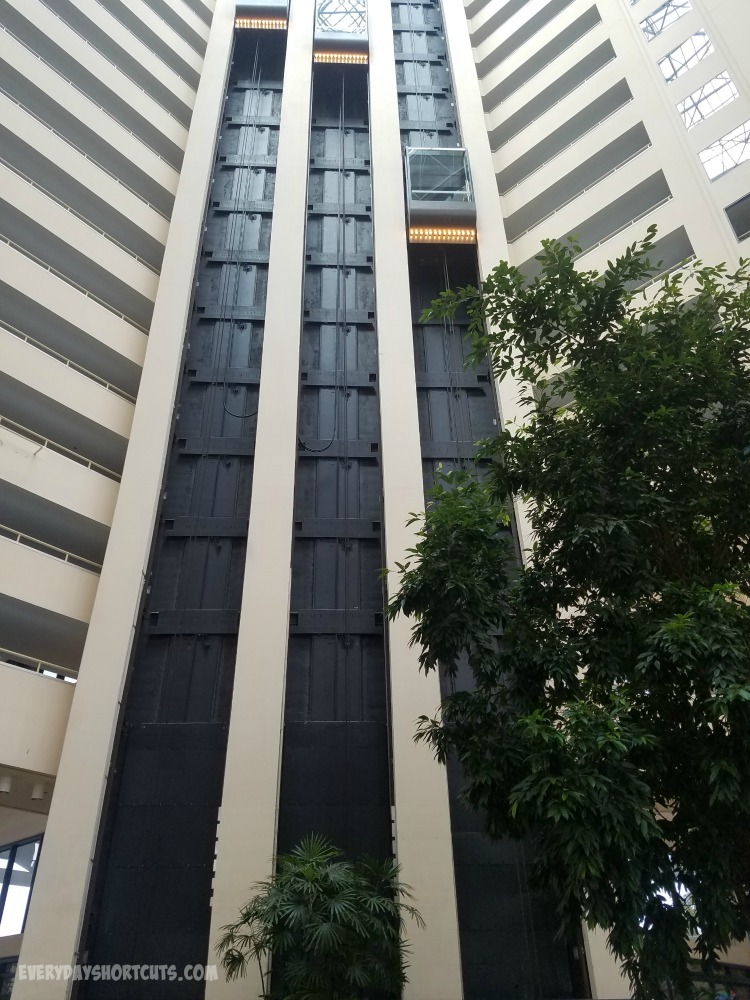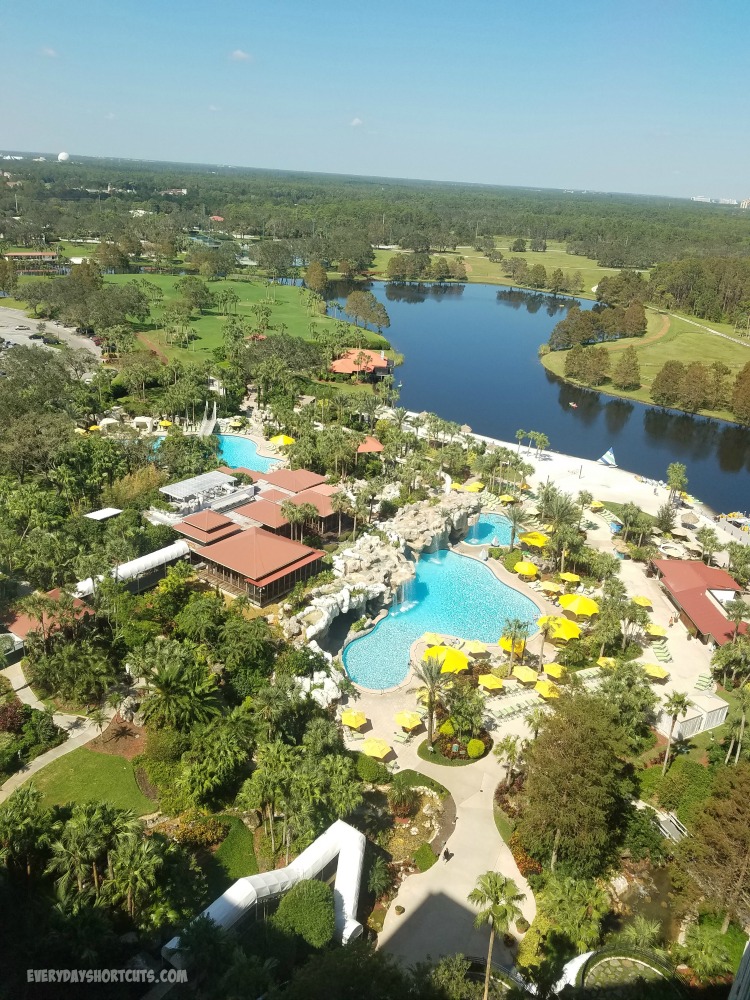 Fantastic Views – Everywhere you look there is a fantastic view in and around the hotel. Go up to the 16th floor and take a peak out the windows to see a great view of Orlando.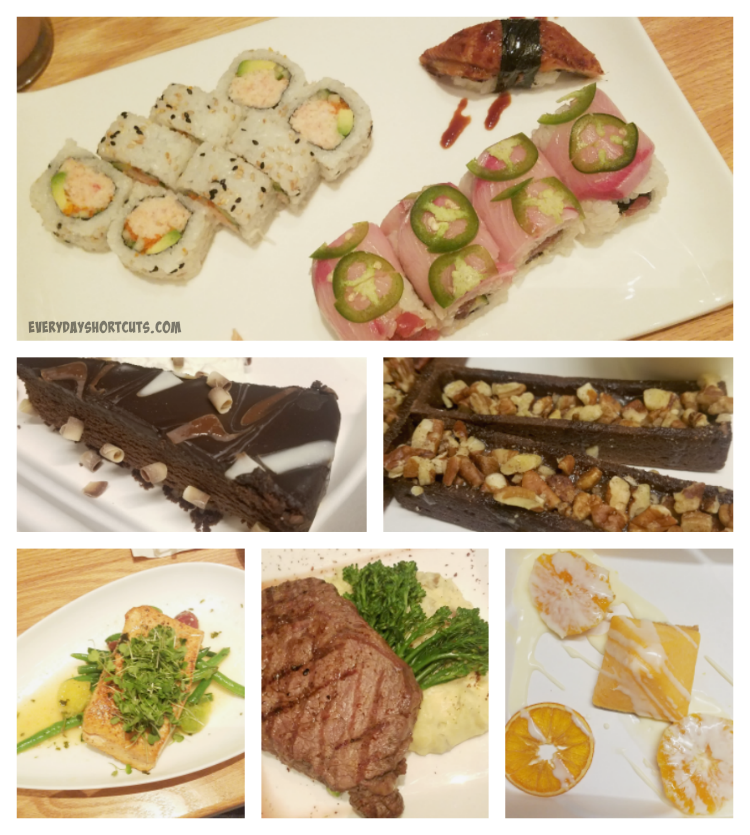 Award Winning Restaurants – Choose from a variety of restaurants such as Hurricanes Lounge, Market, Trellis Lounge, On the Rocks Poolside Lounge and LakeHouse Restaurant. We ate Lakehouse for most of our meals. The restaurant has a variety of menu items for breakfast, lunch and dinner that overlooks the beautiful 21 acre private Lake Windsong.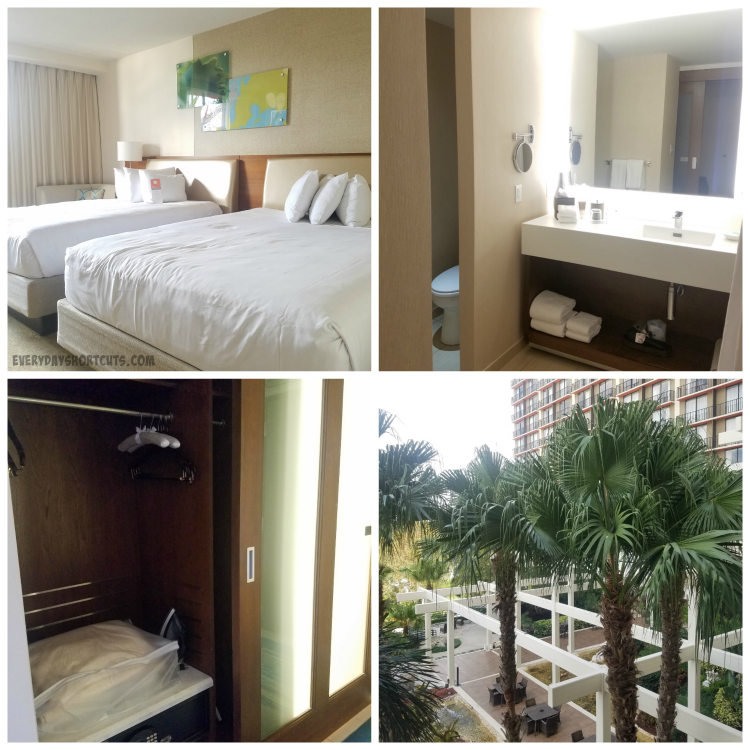 You get the best of the best staying at Hyatt Regency Grand Cypress Hotel from great amenities, tons of family friendly activities to a beautiful resort. Plus, it's only 1 mile away from Walt Disney World and you can see the nightly Magic Kingdom and Epcot fireworks show from poolside or from your balcony.  It's no wonder that The Hyatt Regency Grand Cypress was recently given the PTPA Seal of Approval for family friendliness.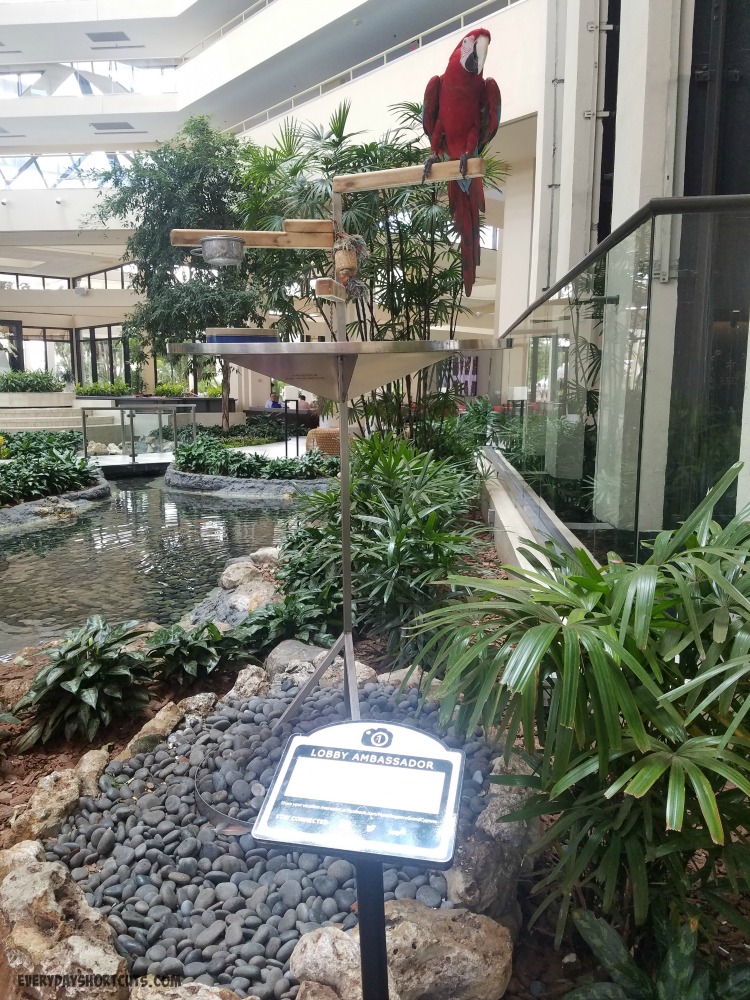 My family and I enjoyed our time we spent at The Hyatt Regency Grand Cypress and there's no reason why you shouldn't too. Book your next stay at the Hyatt Regency Grand Cypress. Follow Hyatt Regency Grand Cypress on Facebook and Twitter for the latest updates and promotions.
Thanks to Hyatt Regency Grand Cypress Hotel for hosting one night and supplying one meal so we could check it out. All opinions are my own.