Kelleys Island is a beautiful place to relax and enjoy some time outdoors. However, there are also a number of activities to take part in if you want to make the most of your day. From hiking and kayaking to visiting the Glacial Grooves State Memorial, here are the top 15 things to do on Kelleys Island, Ohio in a day!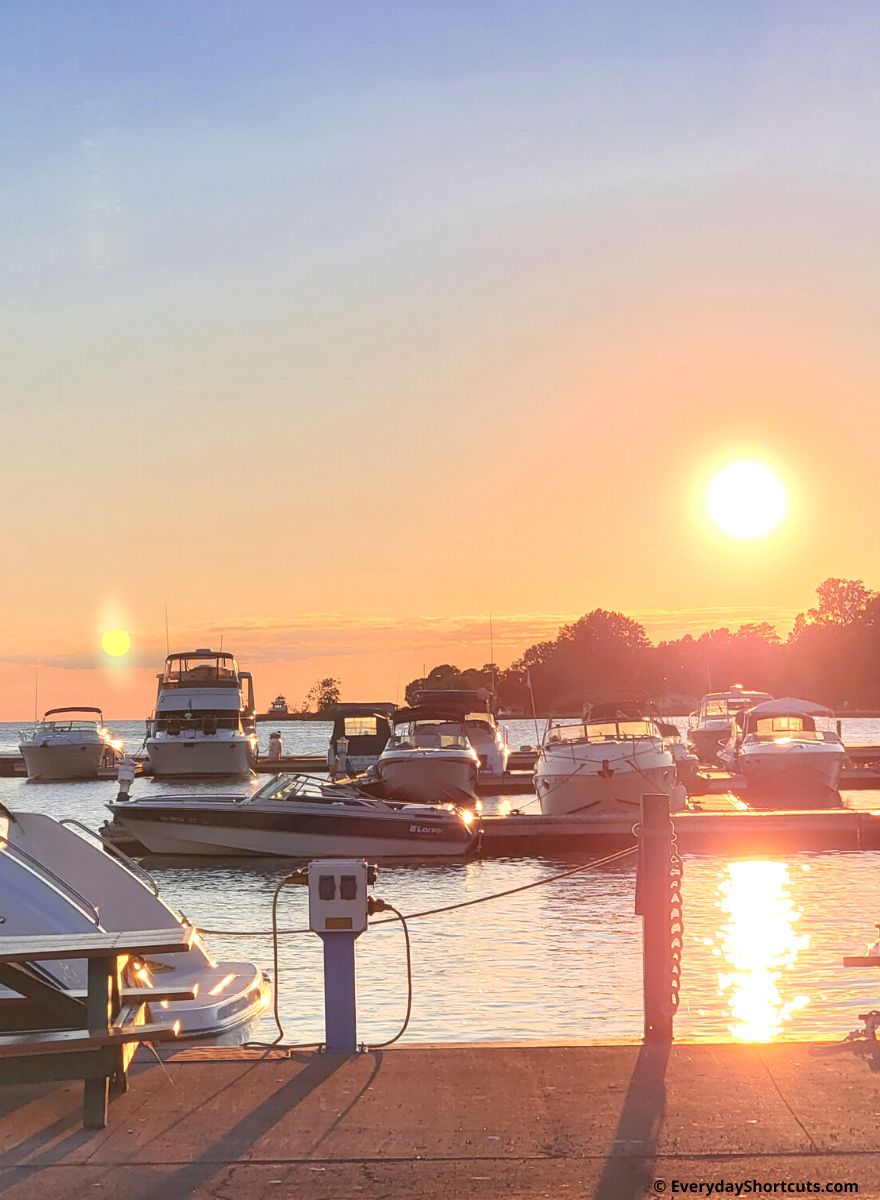 To get to the island you need to either take the Ferry or Jet Express. We took the Jet Express because we've never taken it before and wanted to check out Cedar Point along the way.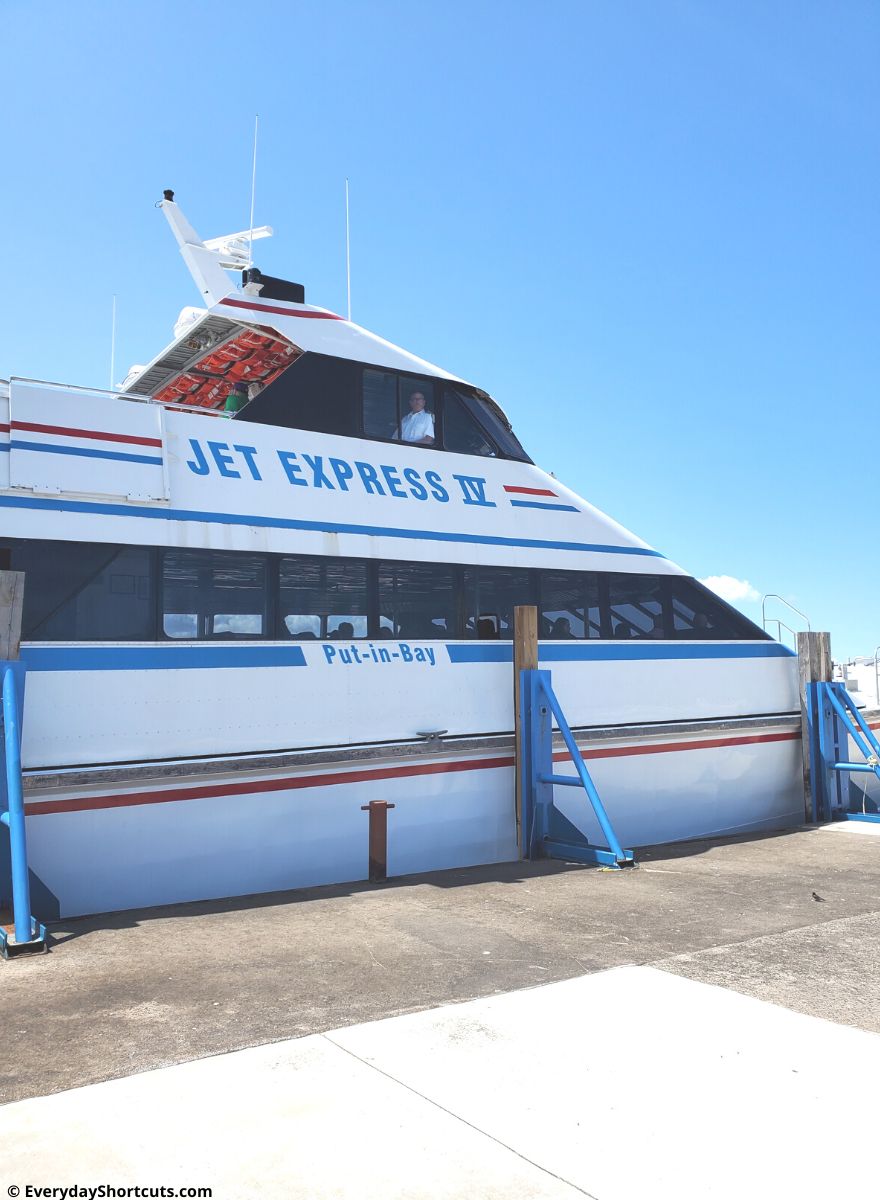 A little tip: If you are trying to catch the early morning Jet Express be sure to arrive early as they tend to sell out. If they do sell out you can always catch the next one but it's usually an hour later.
Once you get on the island, you can explore it via golf cart, bike or by foot.
Things to Do on Kelleys Island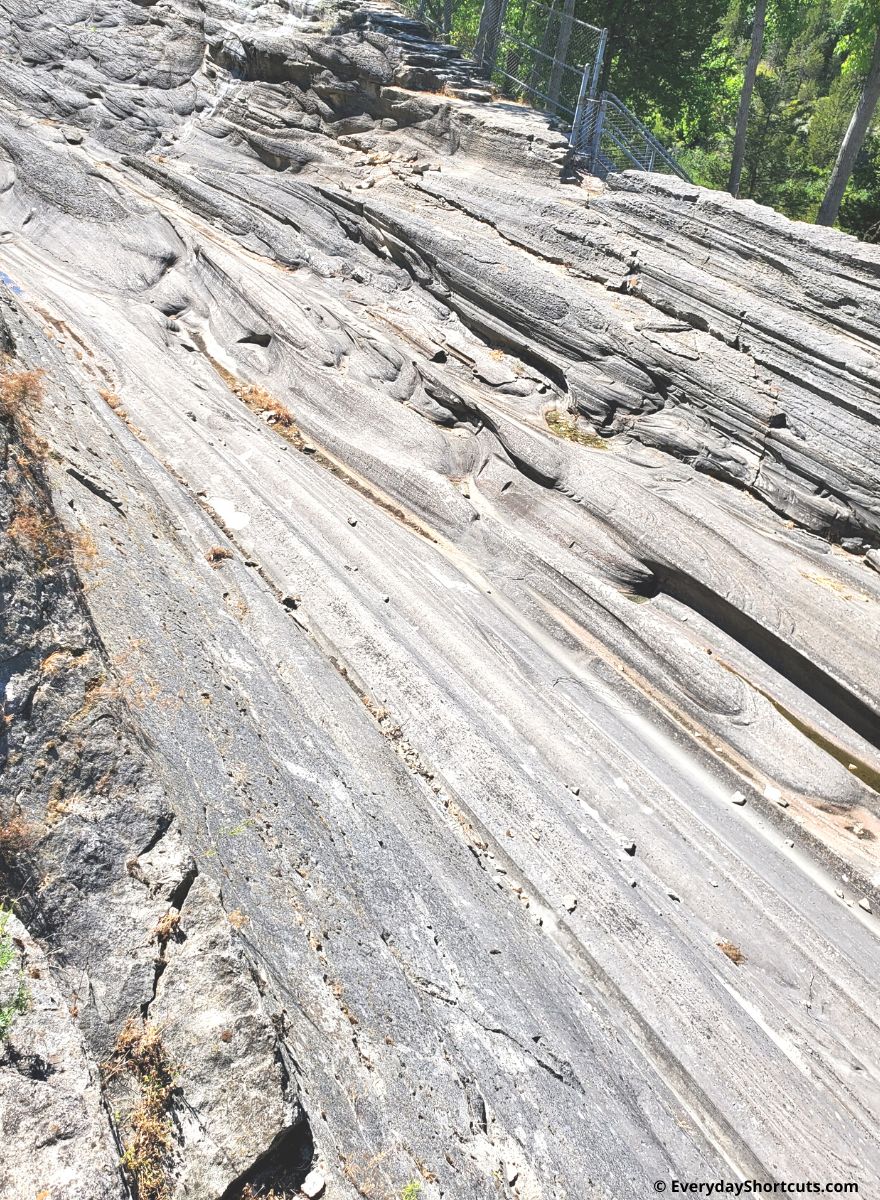 Visit the Glacial Grooves
The Glacial Grooves are the main attraction on Kelleys Island. They are the largest set of such grooves in the world and were designated as a National Natural Landmark in 1967. The best way to see the grooves is from the bridge that goes across them. You get a perfect view of them. Or you can walk the provided trail.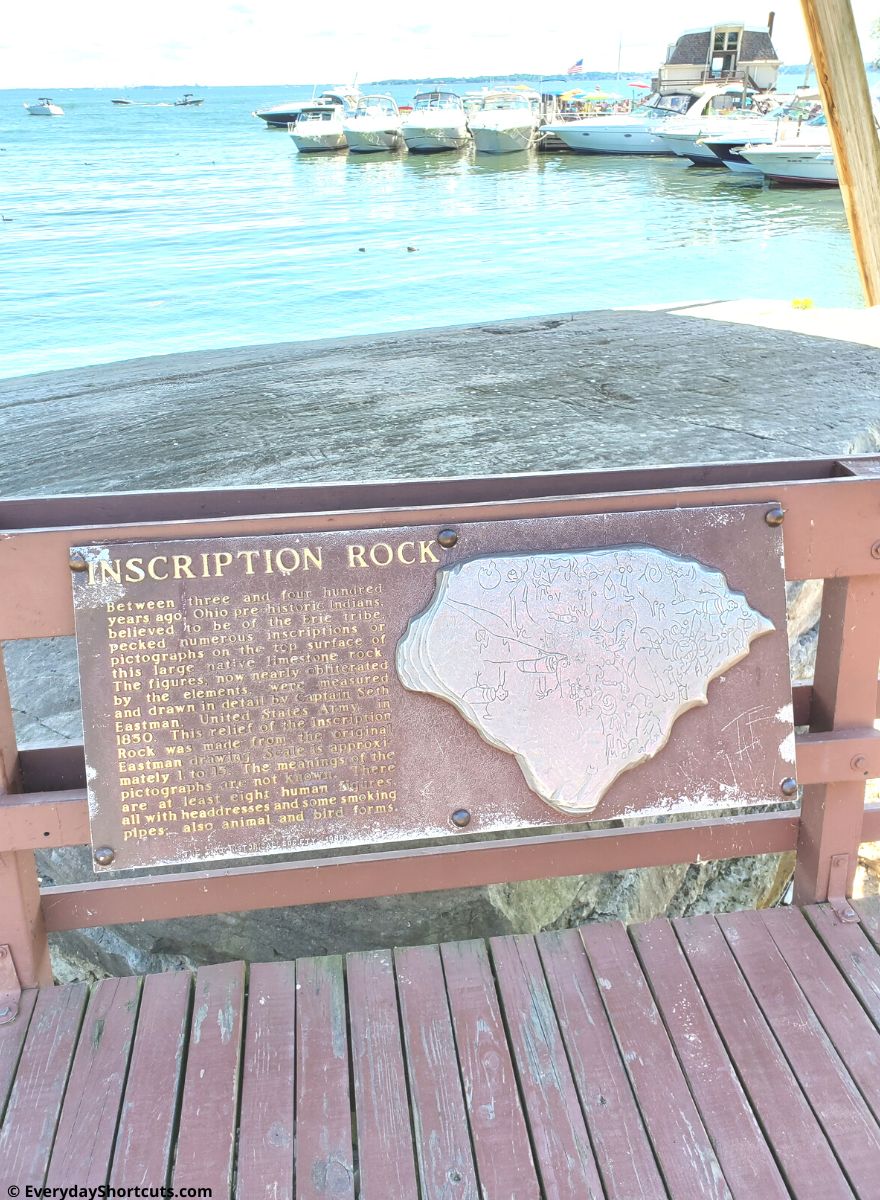 Learn Some History at the Inscription Rock
If you're interested in history, be sure to visit the Inscription Rock. This large boulder is covered with Native American petroglyphs, some of which are believed to date back over 2,000 years. The Inscription Rock is located on the shoreline of Kelleys Island.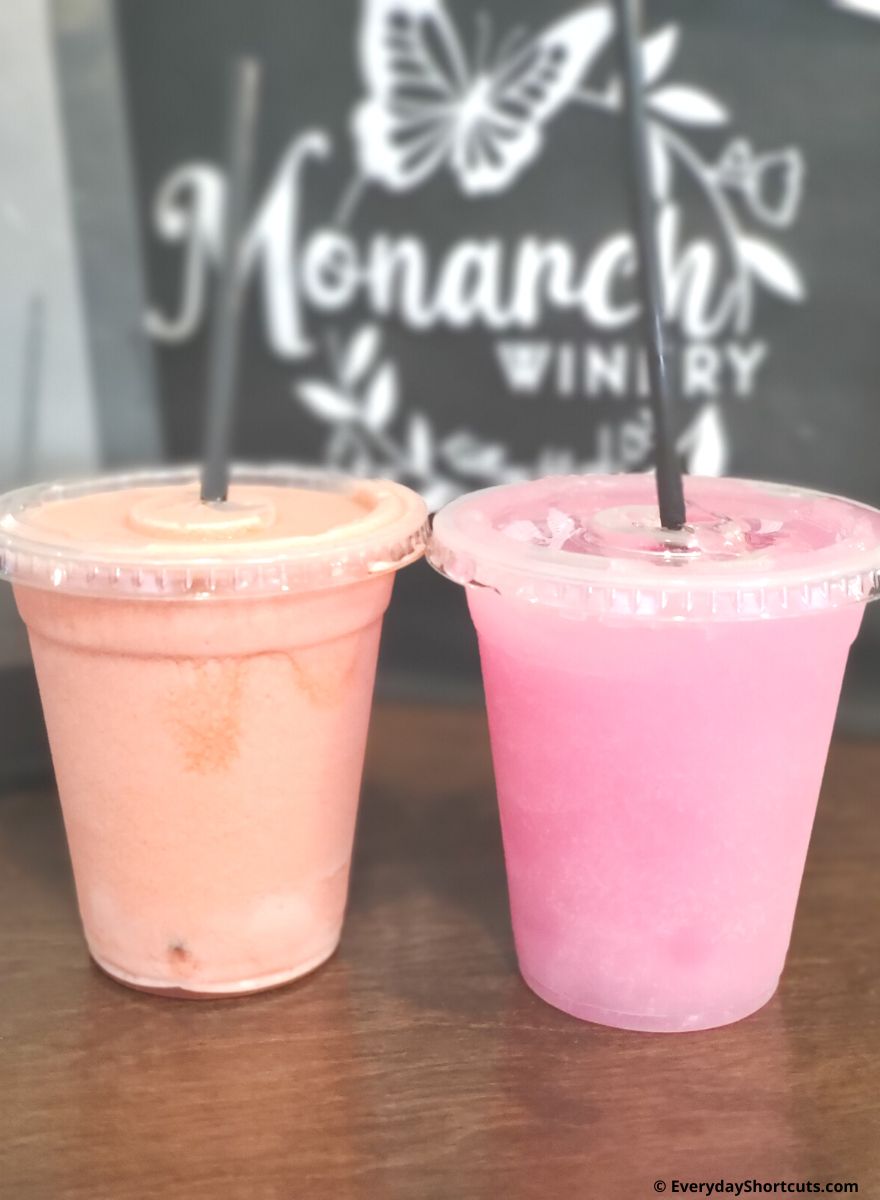 Taste Many Local Wines
For a taste of local culture, head to one of the three wineries located on Kelleys Island; Monarch Winery, Kelleys Island Wine Co and Crooked Tree Vineyard. All three are family-owned wineries and makes their own wine on Kelleys Island. Each one is best known for its own wines, but you can also sample other fruit wines, red wines, white wines, and sparkling wines. I highly recommended trying a wine slushie at Monarch Winery.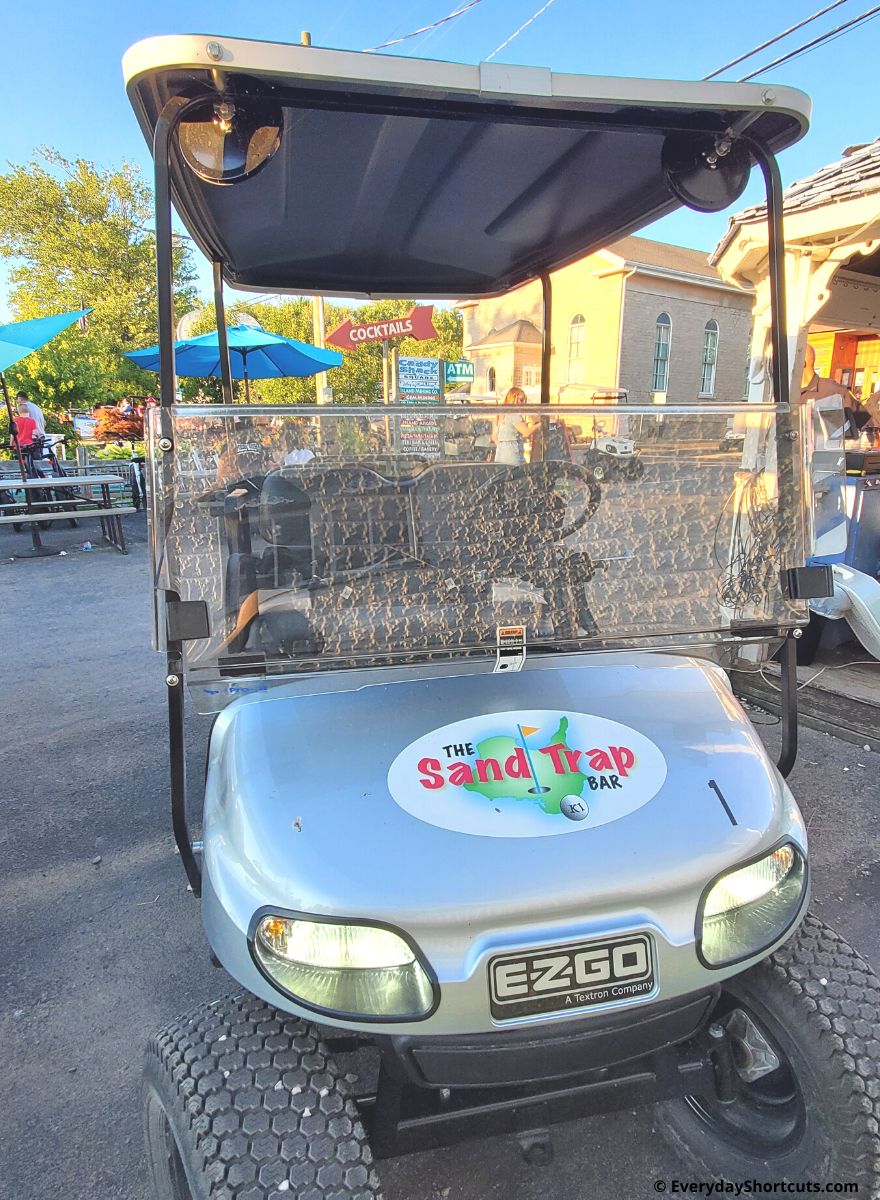 Golf Cart Around the Island
Kelleys Island is a great place to explore by golf cart. KI Caddy Shack is a great place to rent a golf cart for the day. They are located at Caddy Shack Square across from Dipper Dan's Ice Cream on Division St. There are plenty of trails to follow and the scenery is beautiful. You can ride around the entire island in a day, or take your time and explore at your own pace.
Go Fishing
Kelleys Island is a fisherman's paradise. There are many good spots for fishing around the island, and you're sure to catch something good. You can fish from the shore, or go out on a charter boat for fishing.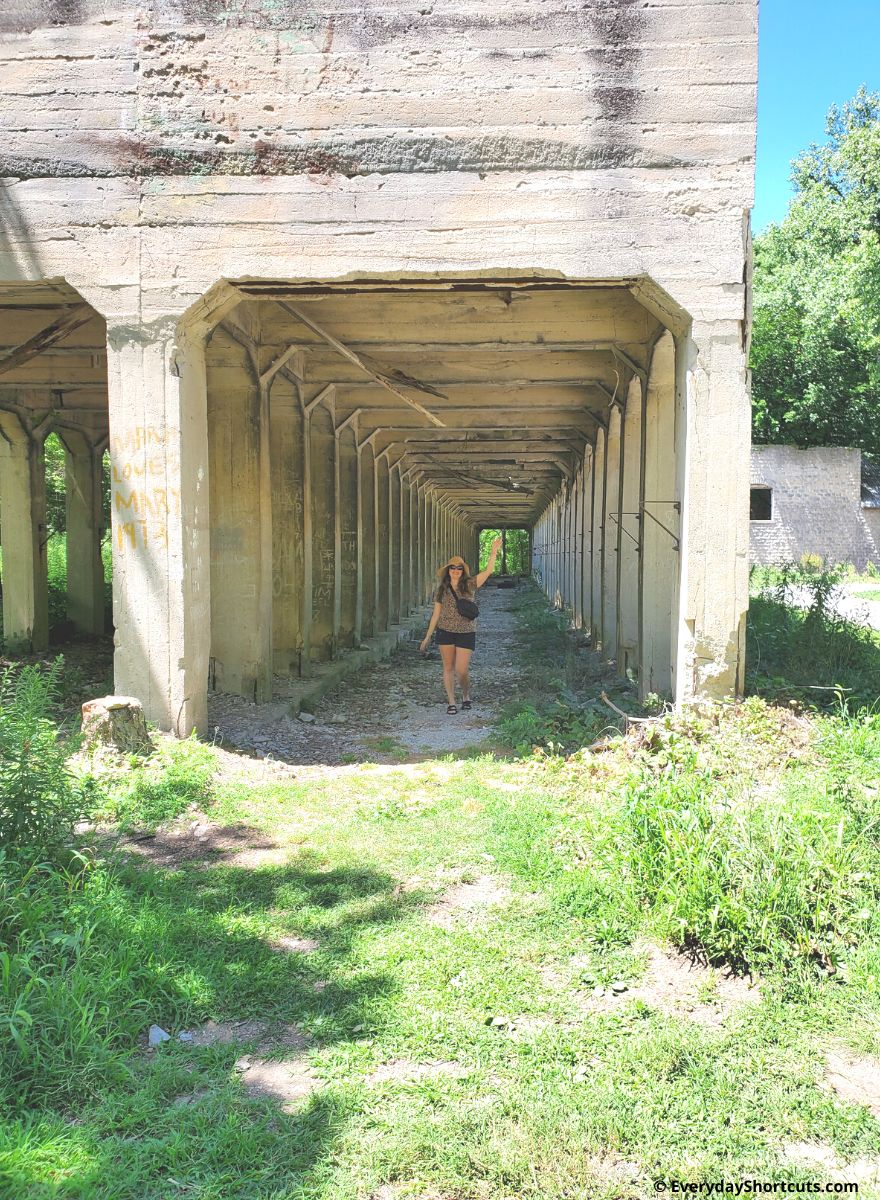 Visit the Abandoned Quarry
One of the top things to do on Kelleys Island in one day is to visit the abandoned quarry. This attraction is worth a visit for its eerie atmosphere and stunning views.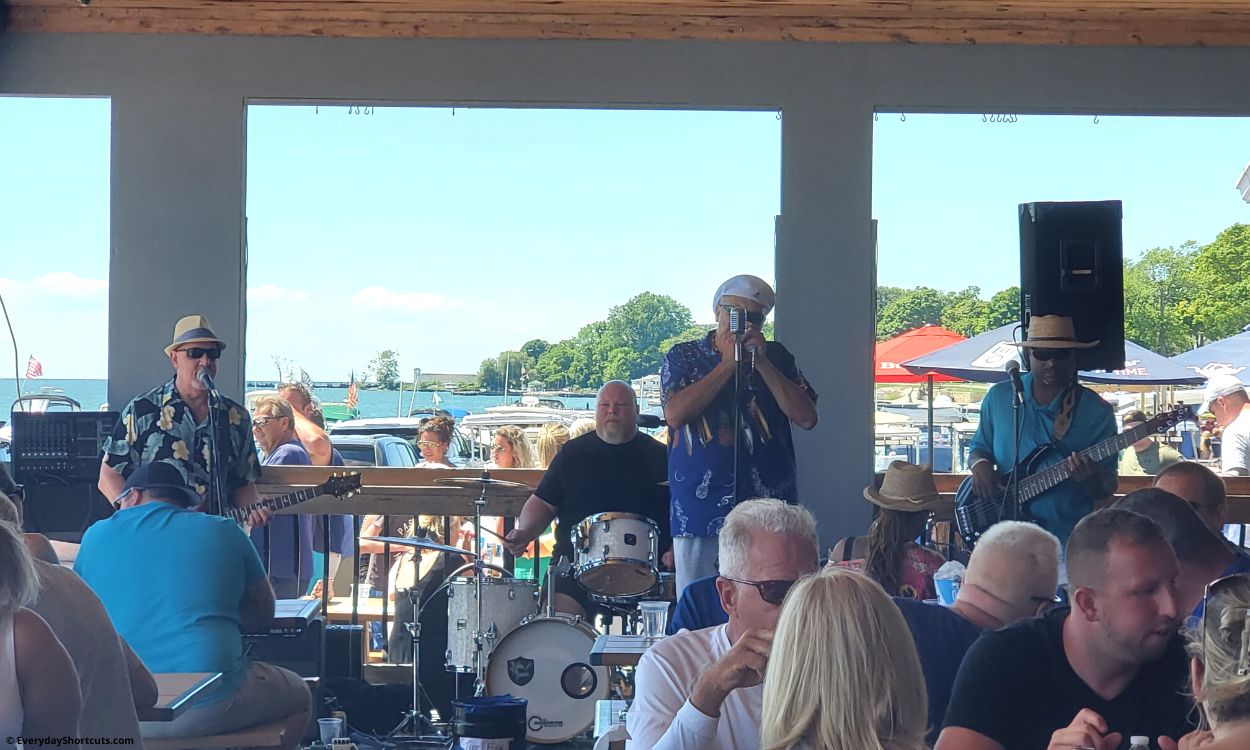 Dance to Local Bands
Kelleys Island is a great place to spend a day if you love music. There are several local bands that play throughout the day, and they're always happy to welcome visitors.
Visit the Kelleys Island State Park
The Kelleys Island State Park is a great place to visit if you want to spend a day outdoors. There are plenty of things to do at the park, including hiking, biking, picnicking, and swimming. The park also has a campground if you are staying overnight.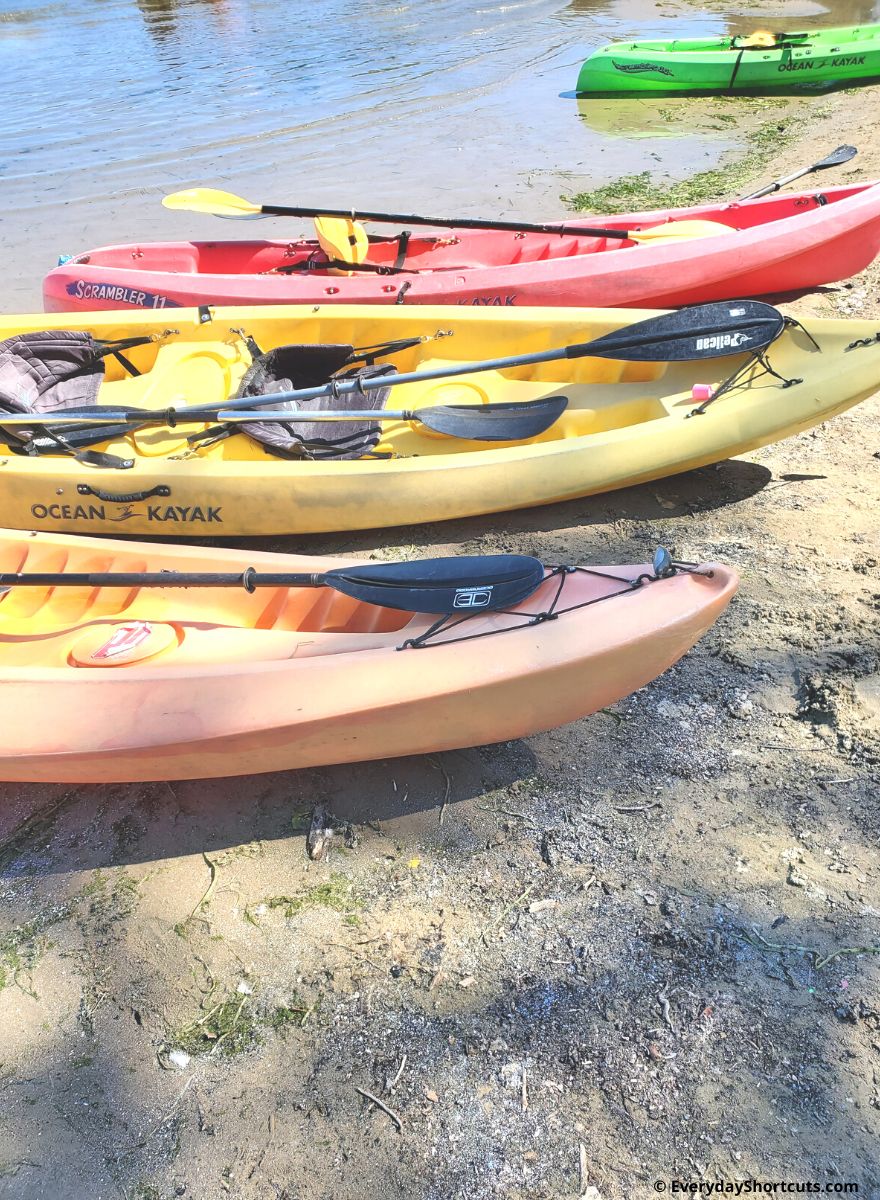 Go Kayaking
There are many things to do at Kelleys Island, Ohio, but one of the best things is to go kayaking. The island is surrounded by beautiful Lake Erie, and there are many places to launch a kayak. You can paddle around the island, exploring the shoreline and enjoying the views. If you don't have your own kayak, there are several places on the island where you can rent them.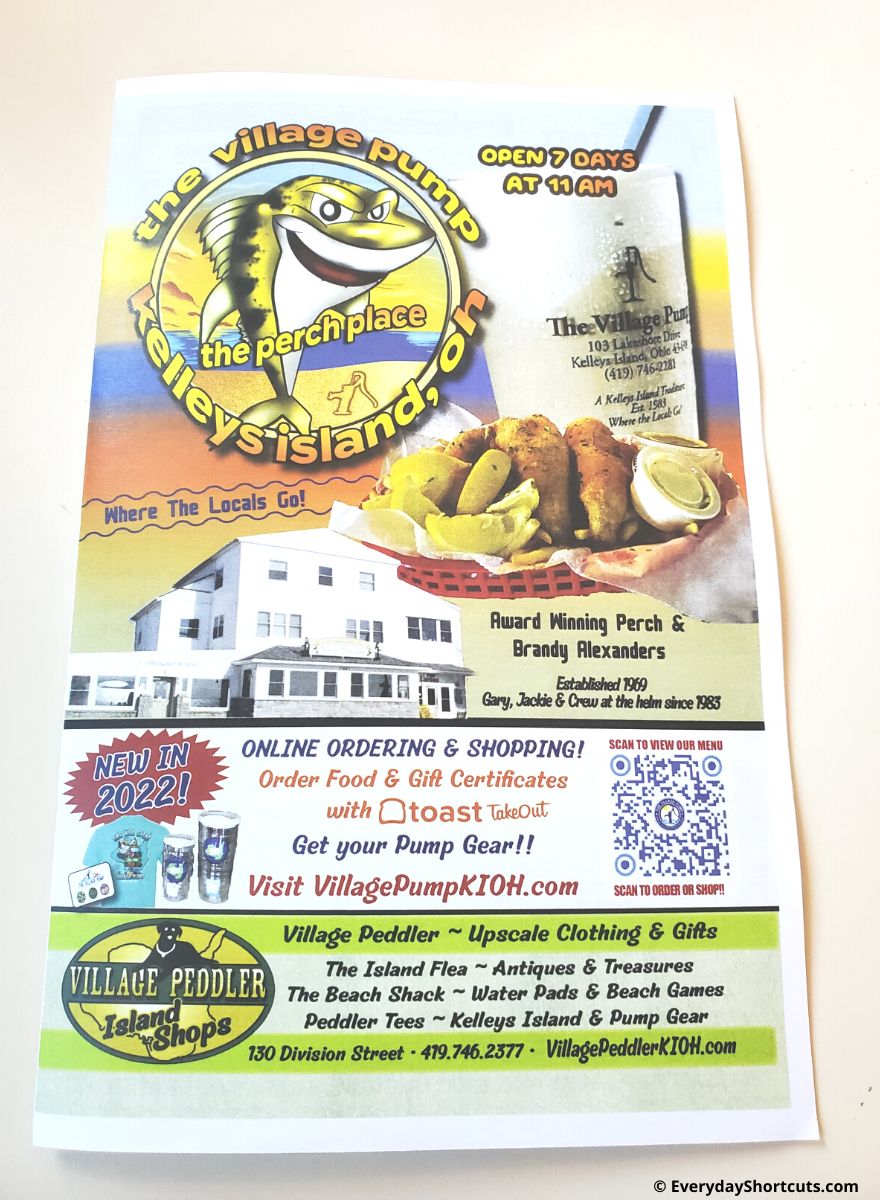 Get Award Winning Perch
One of the best things to do at Kelleys Island is to get award-winning perch at The Village Pump. It's known for their delicious perch and a fun place to eat while enjoying the views of Lake Erie.
Go Shopping
Kelleys Island is a great place to go shopping. There are many unique stores that sell everything from souvenirs to clothing. You can find almost anything you need in downtown Kelleys Island.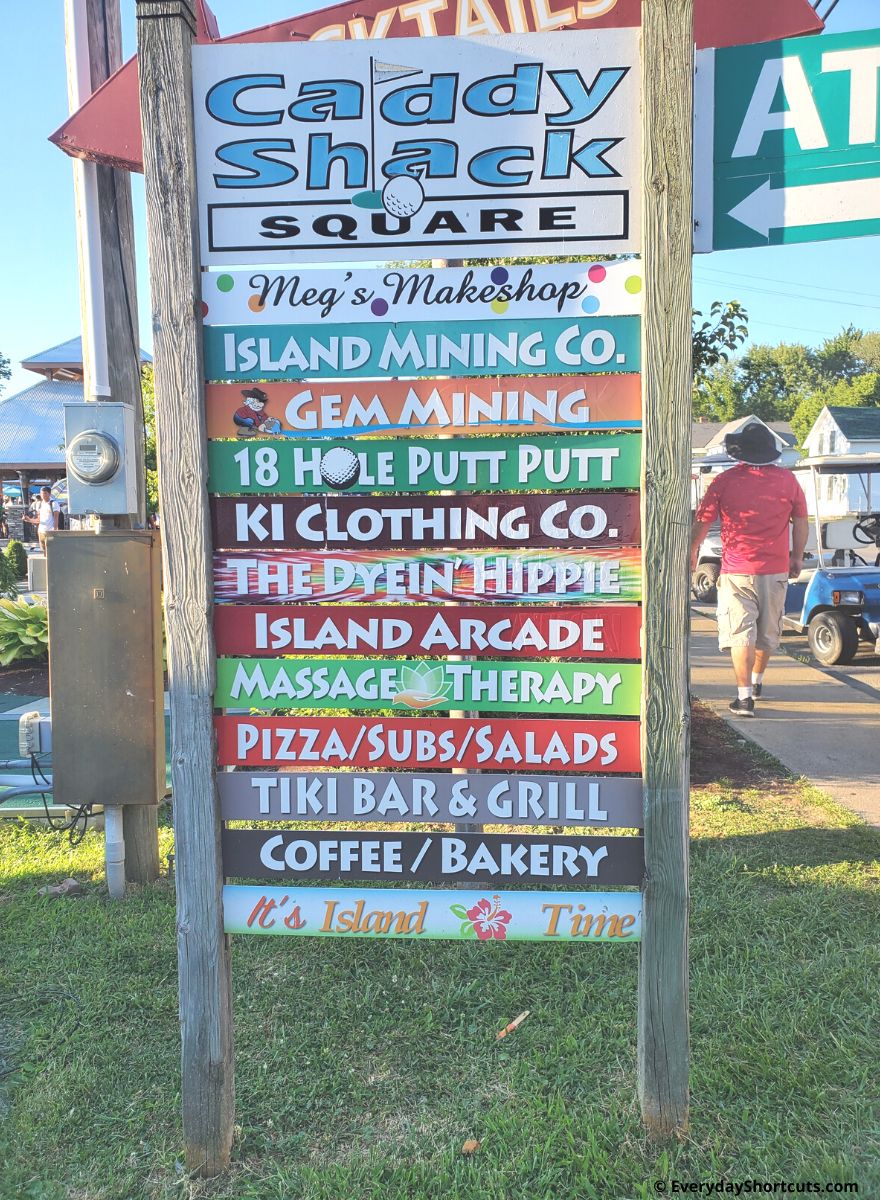 Play Mini Golf
The course is located is Caddy Shack Square and has a variety of challenging obstacles to test your skills. If you're looking for a fun activity to do on Kelleys Island with the whole family, mini golf is a great option.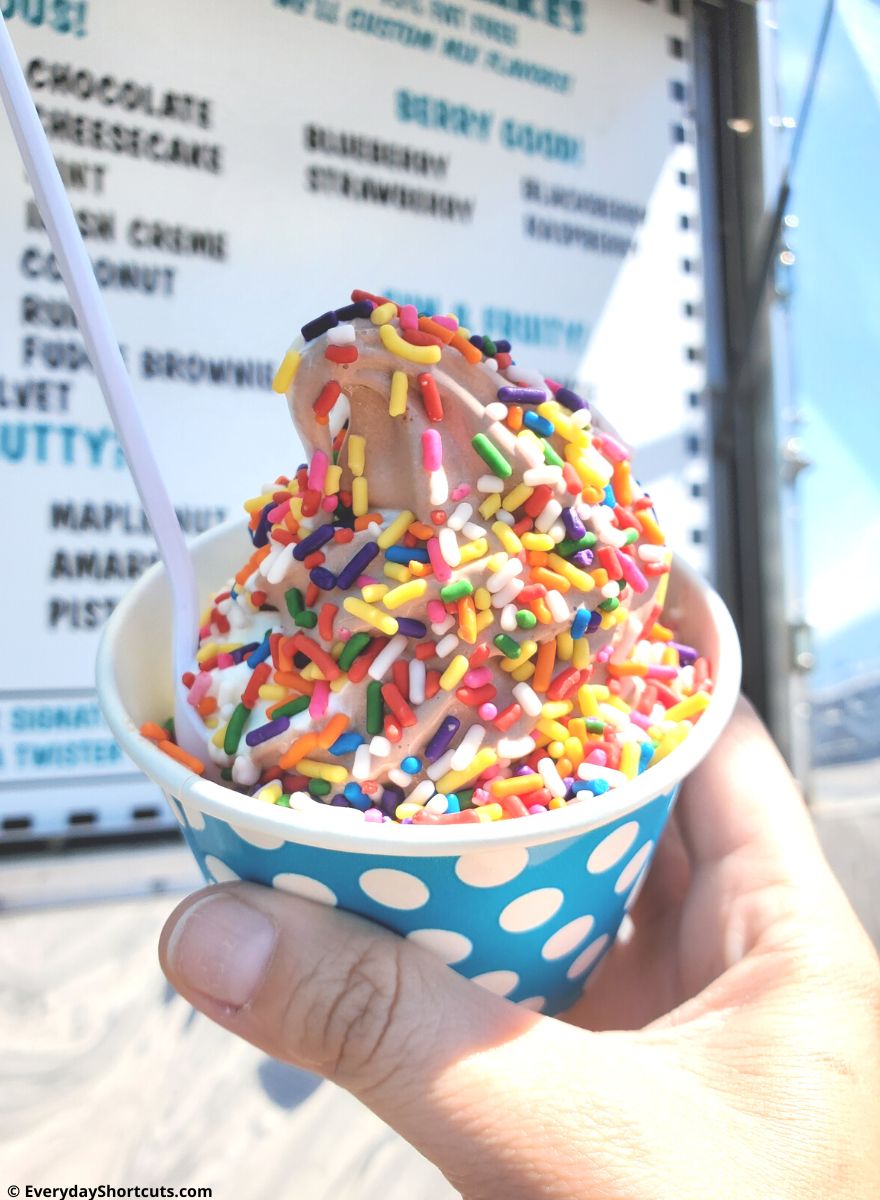 Get a Sweet Treat
One of the top things to do on Kelleys Island is to get a sweet treat. There are many delicious options for visitors to choose from, including ice cream, cake, tartlets, and pies.
Go Hiking
If you are one with nature, go for a hike on one of the many trails on Kelleys Island. There are plenty of trails to explore to fill your whole day with. Be sure to pack comfy shoes and plenty of drinks to stay hydrated along the way.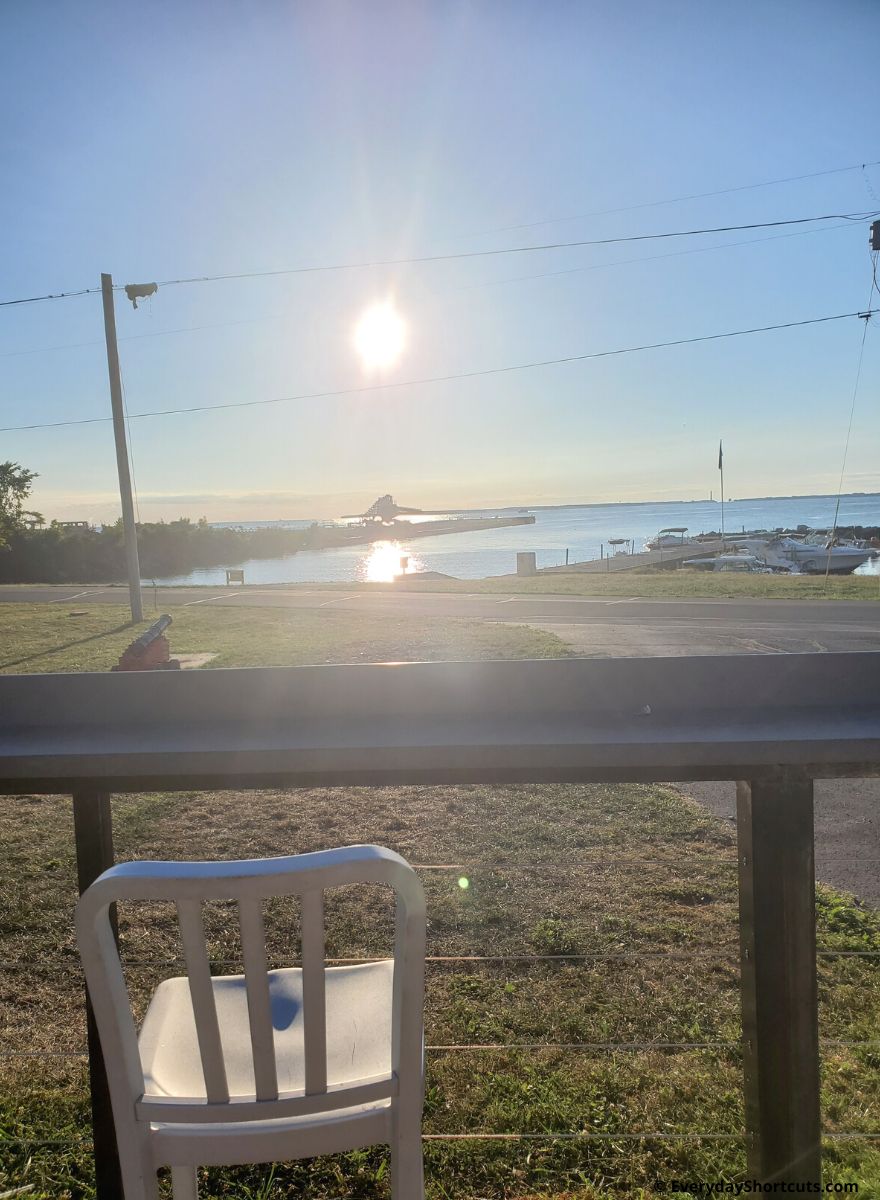 Watch the Sunset at West Bay
One of the top things to do at the end of the night is watch the sunset at West Bay. They offer the best view to do so. Grab a drink, listen to live music or play corn hole while you're there.
There are plenty of things to do at Kelleys Island, Ohio, no matter what your interests are. From hiking and swimming to exploring the island's history, you'll find something to keep you busy all day long. So whether you're looking for a relaxing getaway or an action-packed vacation, be sure to add Kelleys Island to your list of potential destinations. Thanks Shores & Islands Ohio for hosting us!
For other Ohio destinations, Top 10 Things to Do in a Day at Put in Bay, Top 10 Things to Do in a Day at Zoombezi Bay and Guide to Cedar Point!