Have you ever been to Cedar Point? It's one of the top amusement parks in the USA and it is located right in Sandusky, Ohio! If you're thinking about going and need information on what Cedar Point is all about, then stay tuned!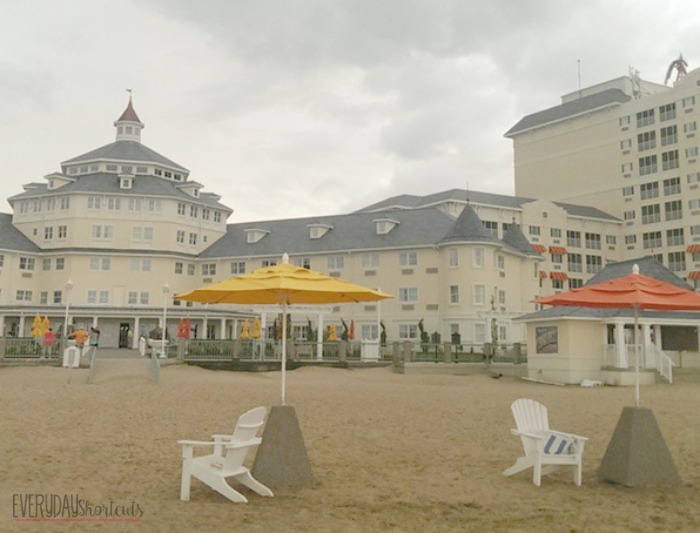 All Inclusive Guide to Cedar Point
Places to Stay
At first, when you're planning a trip to Cedar Point, you'll need to know where to stay. Knowing where to stay can be hard because there are always so many options. Your first option is to just look up hotels in the Sandusky area and hope to find a nice room to stay in. Otherwise, here are the options endorsed by Cedar Point. While I have not personally stayed in all of these locations, they're great options for any one coming to stay the night.
Hotel Breakers– This hotel was rebuilt in 2015 and is super awesome!
Sandcastle Suites– Secluded, relaxing, but still close enough to everything fun.
Lighthouse Point– Another great option for those who may be looking to camp close to Cedar Point for a few days.
Things to Do in Cedar Point
What is there to do at Cedar Point? The number one thing to do is ride roller coasters, of course. There is everything from family rides, water rides, thrill rides, kids rides, live entertainment, and so much more. If you're traveling with smaller children, it's nice because there are family rides available. If you're looking to do some of these activities, check out this information.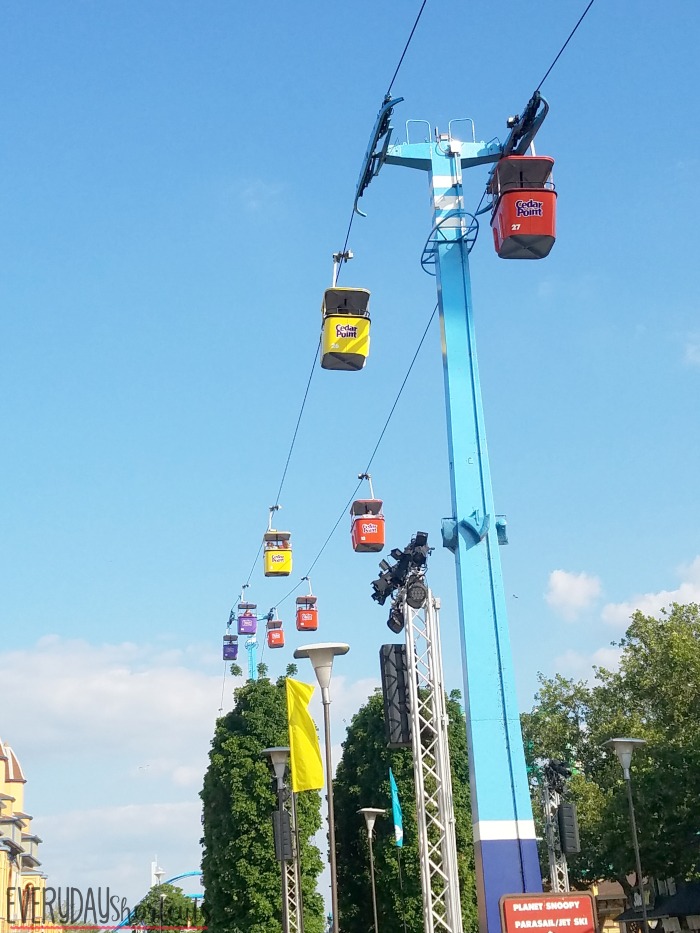 Family Rides
There are tons of family rides to be ridden at Cedar Point. This is great for families with little ones or kids who just aren't really into roller coasters quite yet. Here's a list of some of the family rides available at Cedar Point.
4×4's
Antique Cars
Balloon Race
Cadillac Cars
Camp Bus
Cedar Point Railroad
Charlie Brown's Wind-Up
Flying Ace Balloon Race
Giant Wheel
Kiddy Kingdom Carousel
Peanuts 500
Pipe Scream
Sky Ride
And several more!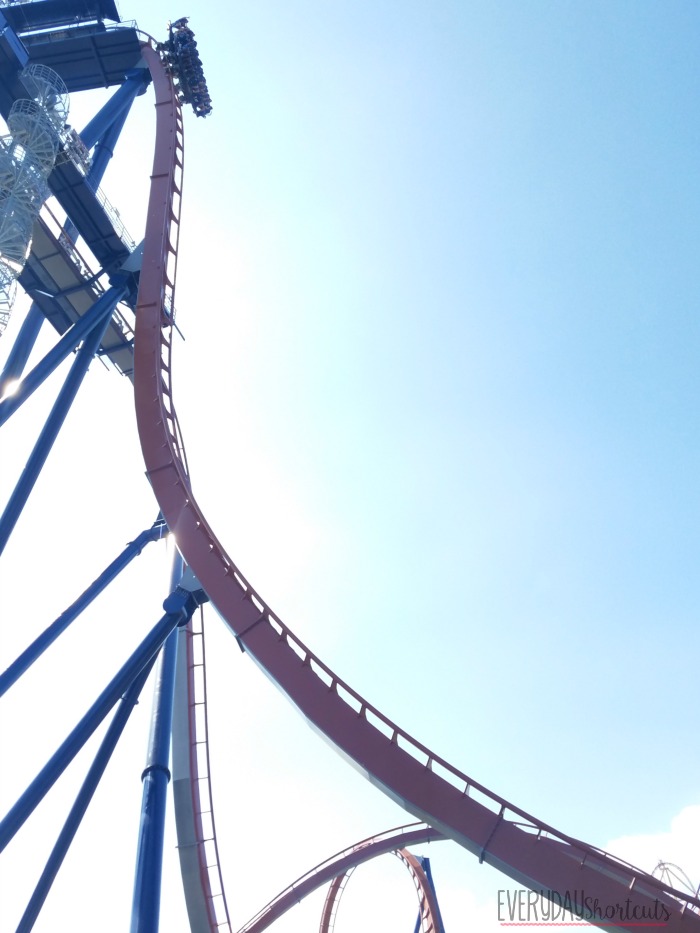 Infinite Amount of Roller Coasters
I think one of our favorite things to do while in Cedar Point is ride roller coasters. Luckily for us, there is no shortage in the amount of roller coasters in Cedar Point. While my family was recently at the park, we got to experience the new coaster called the Valravn. This is a major thrill ride and it was nothing short of awesome. Some of the other coasters available at Cedar Point are the following—
Blue Streak
Cedar Creek Mine Ride
Corkscrew
GateKeeper
Gemini
Iron Dragon
Magnum
Maverick
Mean Streak
Millenium Force
Raptor
Slingshot
And many more!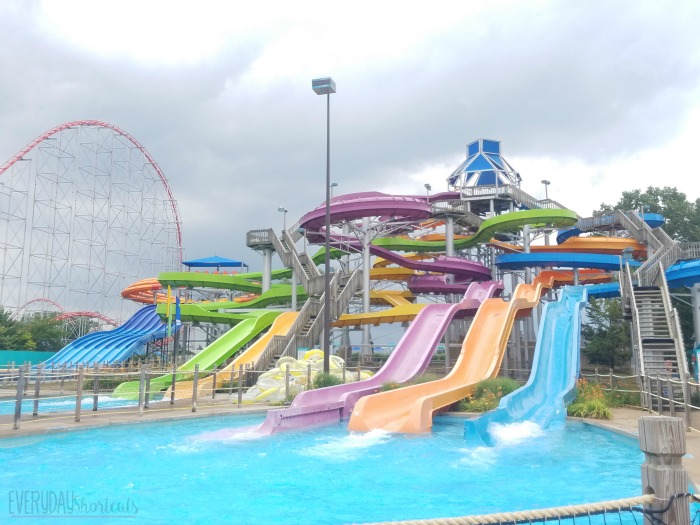 Check Out Soak City Waterpark
Okay, while you are in the vicinity of Cedar Point, you totally need to check out Soak City. That is if you like getting wet. My family had so much fun at Soak City! There are tons of slides and attractions for the whole family to check out. Some of the things we enjoyed at Soak City included the following:
Breakers Bay- This is a fun way to enjoy water through body surfing or even float in an inner tube in the huge wave pool.
Dragster H20– Yes, this water slide is just as fun as any roller coaster you'll go on at Cedar Point.
Eerie Falls– I actually enjoyed this slide myself. It may get a little dark in there, but it's totally worth it.
Main Stream- If you just want to chill for a few minutes, then you'll love the Main Stream (calm and gentle lazy river).
Renegade River- After you had some time to relax, head down Renegade River. It's action packed and not-so-calm.
Water Slides- There are several water slides you can enjoy going down at your own risk.
Zoom Flume- Wow the 76-foot-tall Zoom Flume is just as awesome as it sounds, you definitely need to try this while in Soak City!
Of course, there are many other things to enjoy while at Soak City! There are things Just For Kids to do and plenty of dining and shopping.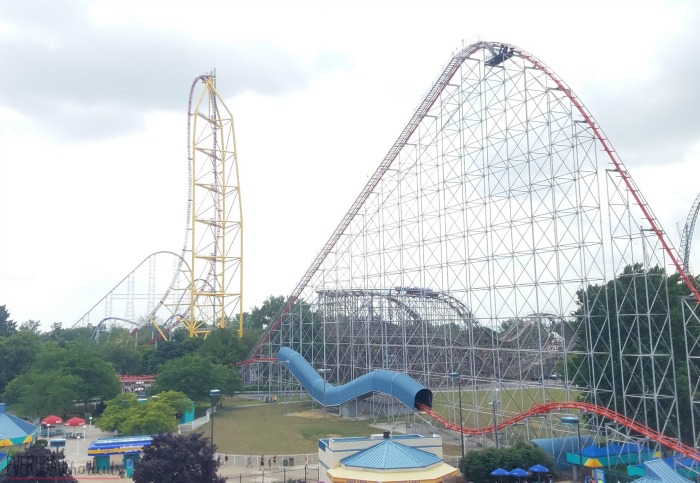 Get a Deal on Your Tickets
I have noticed that paying full price for a Cedar Point ticket stinks, especially when you're trying to bring the whole family. If you live close, I'd suggest getting a season pass. Season Passes are $140, but you can go non-stop all year-long! There is also a Platinum Pass version, which gives you a whole lot more options. You can buy this for $210 and get benefits like free parking, bring a friend discounts, and more. If you need to get discount tickets, buy online. Cedar Point offers tickets online for as low as $47.99, opposed to buying at the gate, which is $65!
Dining Options
Riding all of these rides, you're bound to get super hungry. Luckily for you, there are tons of dining options available at Cedar Point and Soak City! You can actually buy a dining plan. It's a money-saving option for those who will be going to Cedar Point frequently. If you plan on eating at Cedar Point, make sure you check out the dining options before you go.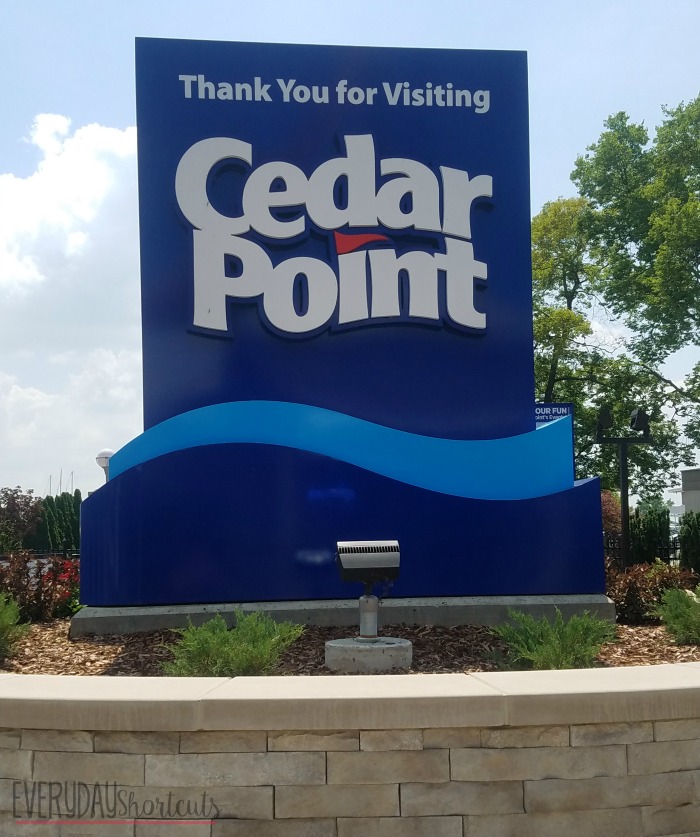 There you have it! If you haven't been to Cedar Point, you totally need to go! What is your favorite part about Cedar Point? Do you have any favorite memories to share with us?
Disclosure: Trip was hosted by Cedar Point. All opinions are my own.