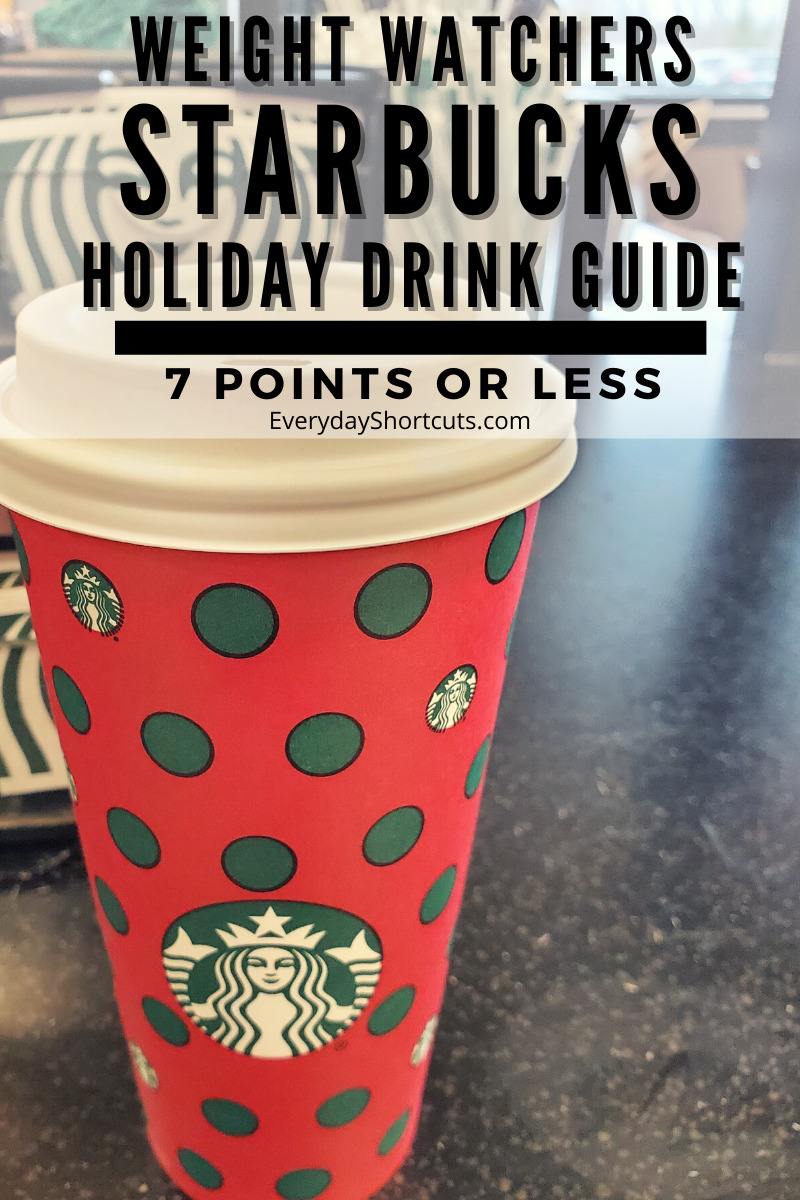 Since everyone loved my Weight Watchers Starbucks 5 Points or Less Drink Guide I thought I would do a Weight Watchers Starbucks Drink Guide – Holiday Edition. Each drink is listed by points in the Freestyle and SmartPoints program and 7 points or less. If you are following a different plan the points may vary. Be sure to check the app before ordering.
When it comes to holiday drinks at Starbucks and Weight Watchers points there are not too many to choose from. A few things to remember when ordering a holiday drink at Starbucks to keep the points low using the following tips.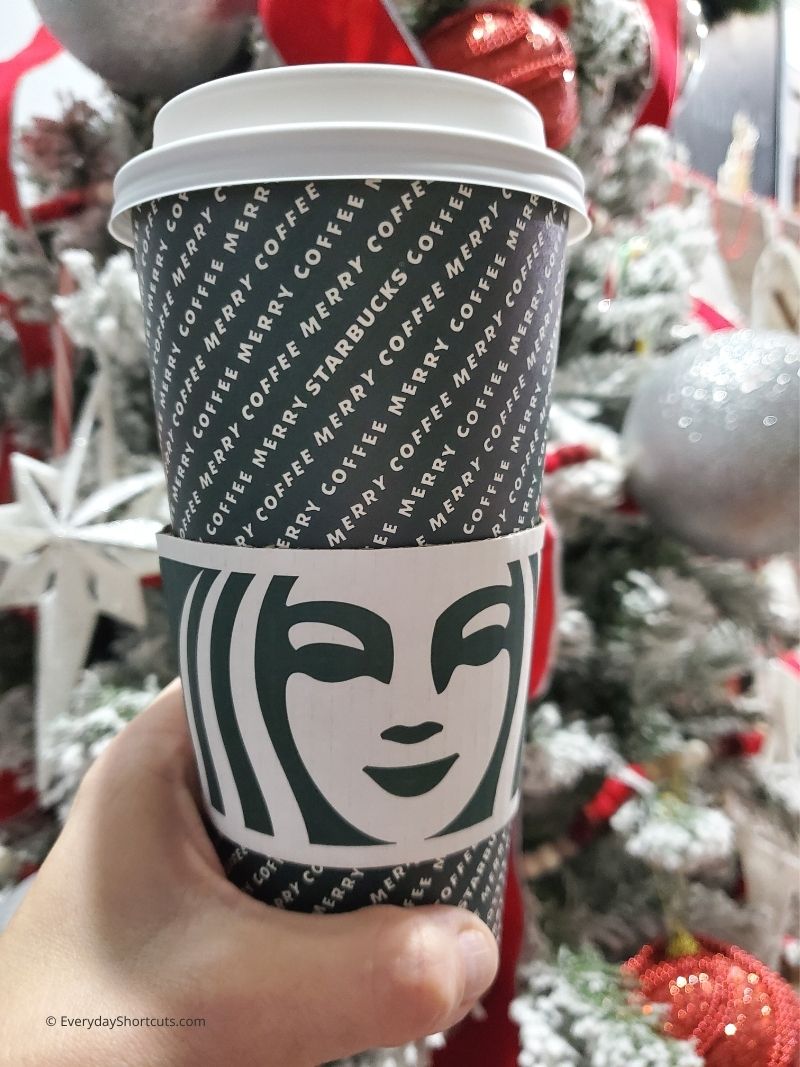 How to Order Weight Watchers Starbucks Drinks
Size Matters.
The bigger the cup you go the more points the drink will be. Try to stick to sizes such as short or tall. If you have more points to spare or want to splurge every once in a while go for the grande and venti if necessary.
Avoid This.
Say no to whipped cream as it can add 2 more points to your total.
Do That.
Always ask for fat-free milk and no sugar syrup to keep the points low.
Create Your Own.
Don't be afraid to make your own holiday drink combination at Starbucks. The baristas at Starbucks will gladly make your drink however you want it.
If you're new to the Weight Watchers program and don't know how to get started, learn how to do it for free without joining and print a complete zero points foods list from the Freestyle program.
More WW Point Guides & Recipes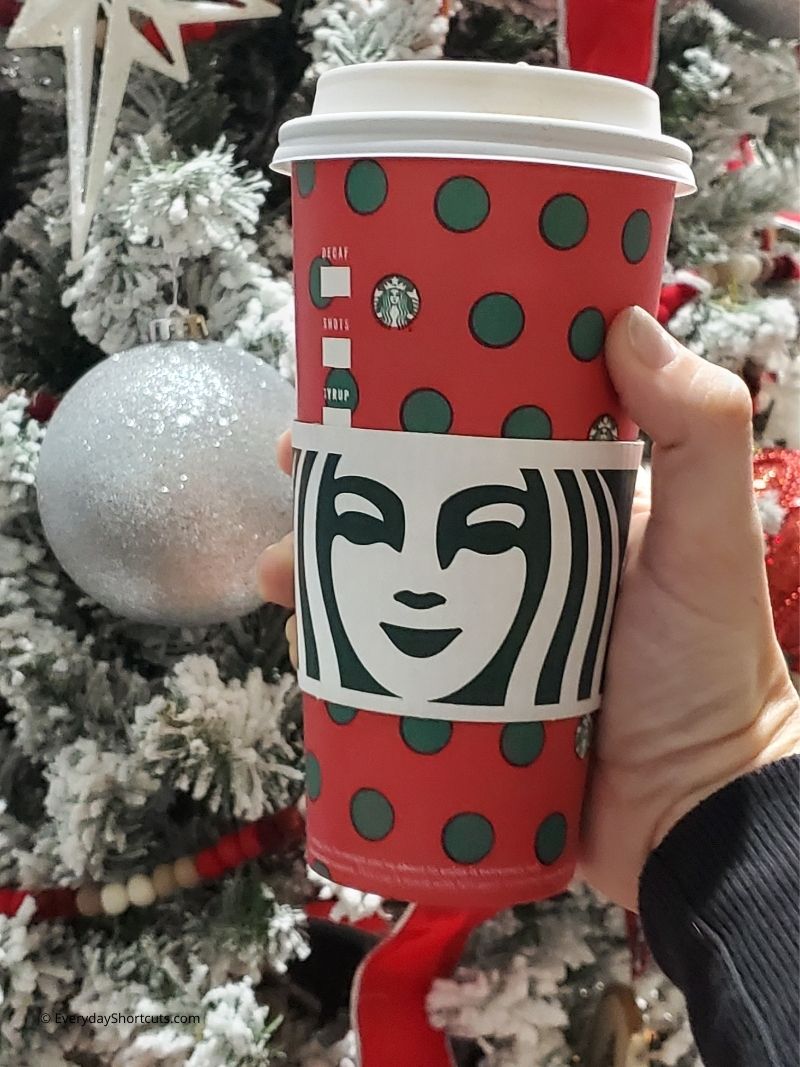 Weight Watchers Starbucks Holiday Drink Guide
1 Point
Two Shots Espresso and One Pump Peppermint
Grande Cold Brew with Two Pumps Pumpkin
2 Points
Grande Coffee with Almond Milk, One Pump Peppermint, One Pump SF Mocha, No Whip
Tall Nonfat Gingerbread Latte with SF Syrup, Fat-Free Milk, No Whip
Grande Iced Coffee, One Pump SF Cinnamon Dolce, One Pump Pumpkin, Splash of Almond Milk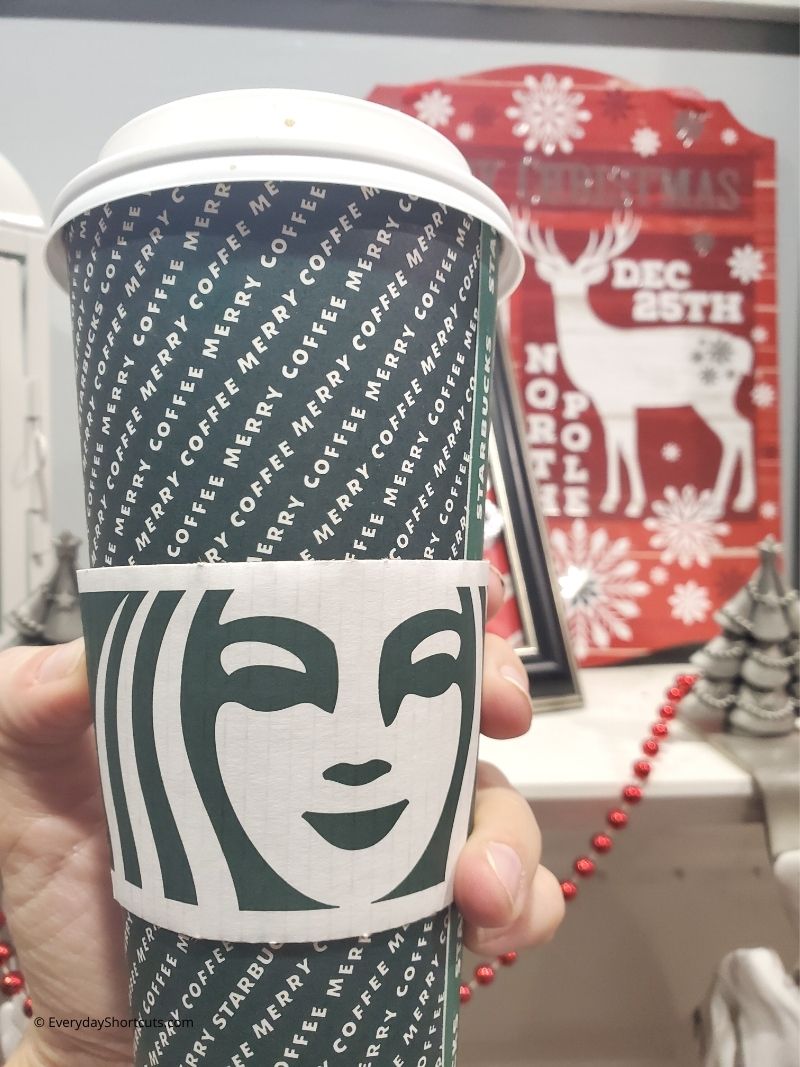 4 Points
Short Holiday Spice Flat White with Almond Milk
Skinny Peppermint Mocha Ice Coffee, Almond Milk, Splenda
Tall Peppermint Mocha
Grande Cold Brew, One Pump Pumpkin, One Pump SF Vanilla, Nonfat Milk
5 Points
Tall Holiday Spice Flat White with Almond Milk
Short Holiday Spice Flat White with Nonfat Milk
Short Holiday Spice Flat White with Soy Milk
Grande Skinny Peppermint Mocha with Almond Milk
Tall Skinny Peppermint Mocha No Whip
7 Points
I will be adding more drink combinations with points as more Starbucks holiday drinks come out. Are there any that you have come up with that you want to add?