Weight Watchers (SmartPoints & Freestyle) Low Point Snack Ideas
If you're following the Weight Watchers program and trying to stay on target with your goals, then you need to know some low point snack ideas. Snacks are important to your body because they help give you fuel to keep going. The only thing is that you don't want to continue to eat high calorie snacks as these won't give you the results you long for. Here are some WW low point snack ideas.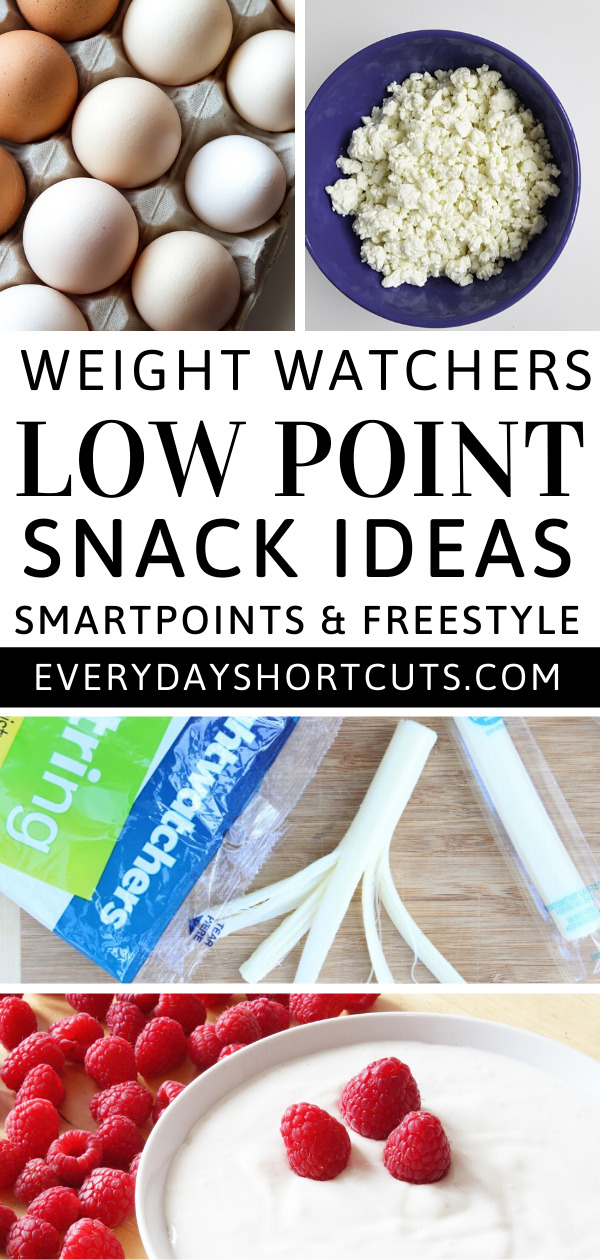 Hard Boiled Eggs
You probably already know that hard boiled eggs are a good snack option. You can eat these all day long and benefit from how healthy they are. When you start to get hungry, just know you can reach for a hard boiled egg and that would help you with a low point snack idea for WW.
Fruit & Non-Fat Plain Yogurt
If you're looking for something sweet, but aren't quite ready to stay away everything sweet. It's time to dig into fruit. Fruit is a great way to get filled up without overdoing it. Plus, a lot of diets don't allow you to eat fruit. However, that is what makes Weight Watchers so different from any other diet out there.
Cottage Cheese
Are you a huge cottage cheese fan? You're going to love what cottage cheese has to offer you on the WW diet plan. You can eat one half cup of nonfat cottage cheese and a piece of fruit. You can enjoy being full, which is such a good feeling, especially when you're trying to lose weight or be a healthier version of you.
Medium Apple with a String Cheese
I love a good apple and string cheese. I feel like it's a simple snack, but it's a good snack. It doesn't take a lot of energy to grab an apple and a string cheese and enjoy it when you get hungry. Plus, it's low points and pretty filling. If you needed to have this as a snack a few times a week, I'd say you'd be doing pretty good.
Cup of Veggies
Just so you know, veggies are a GREAT choice on Weight Watchers. Most veggies have a points value of 0-3. It depends on the amount of fiber in the veggie and calories. It's nice that WW includes this because veggies are such an important part of your diet.
I'd love to hear about your favorite Weight Watchers low point snack ideas! Which snacks are your favorite?