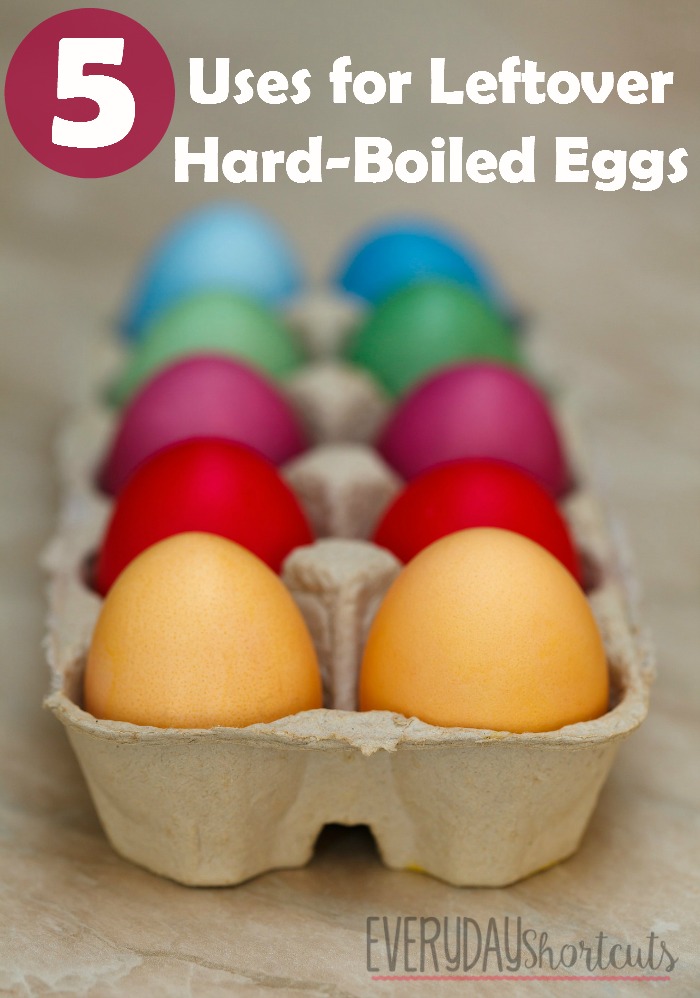 When Easter is done and the egg hunt is over you may be wondering what to do with all those hard-boiled eggs. If you don't want to eat them plain, I have some recipes to help you use up those hard-boiled eggs before they get old. If you peel hard-boiled eggs, they should be eaten that same day. But, if you leave them in the shell, they will keep, refrigerated, for up to one week.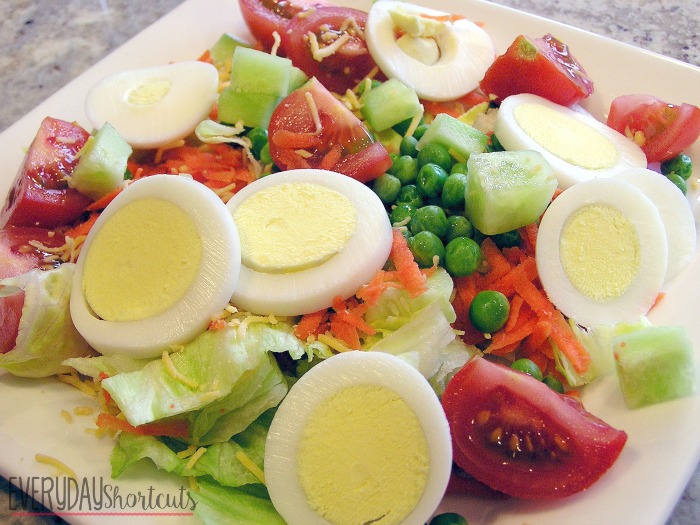 In Salads – Slice or dice up an egg and toss them in a salad. It's a good way to use them up and get the nutrition you need along with those leafy greens.
Egg Salad Sandwich – Mash up a hard-boiled egg with some mayo. Add it to your favorite bread or bun for a delicious sandwich.
Macaroni Salad – This is one of my family's favorite side dish. Dice up some hard-boiled eggs and add them to the macaroni salad for a great taste.
Breakfast Sandwiches – Serve up a hearty breakfast by slicing up some eggs and adding them to a breakfast burrito or make an egg and cheese biscuit.
Deviled Eggs – A great way to fill up for a snack anytime of the day. There are many varieties of deviled eggs you can make including the Bacon Ranch Tomato Deviled Eggs recipe listed below.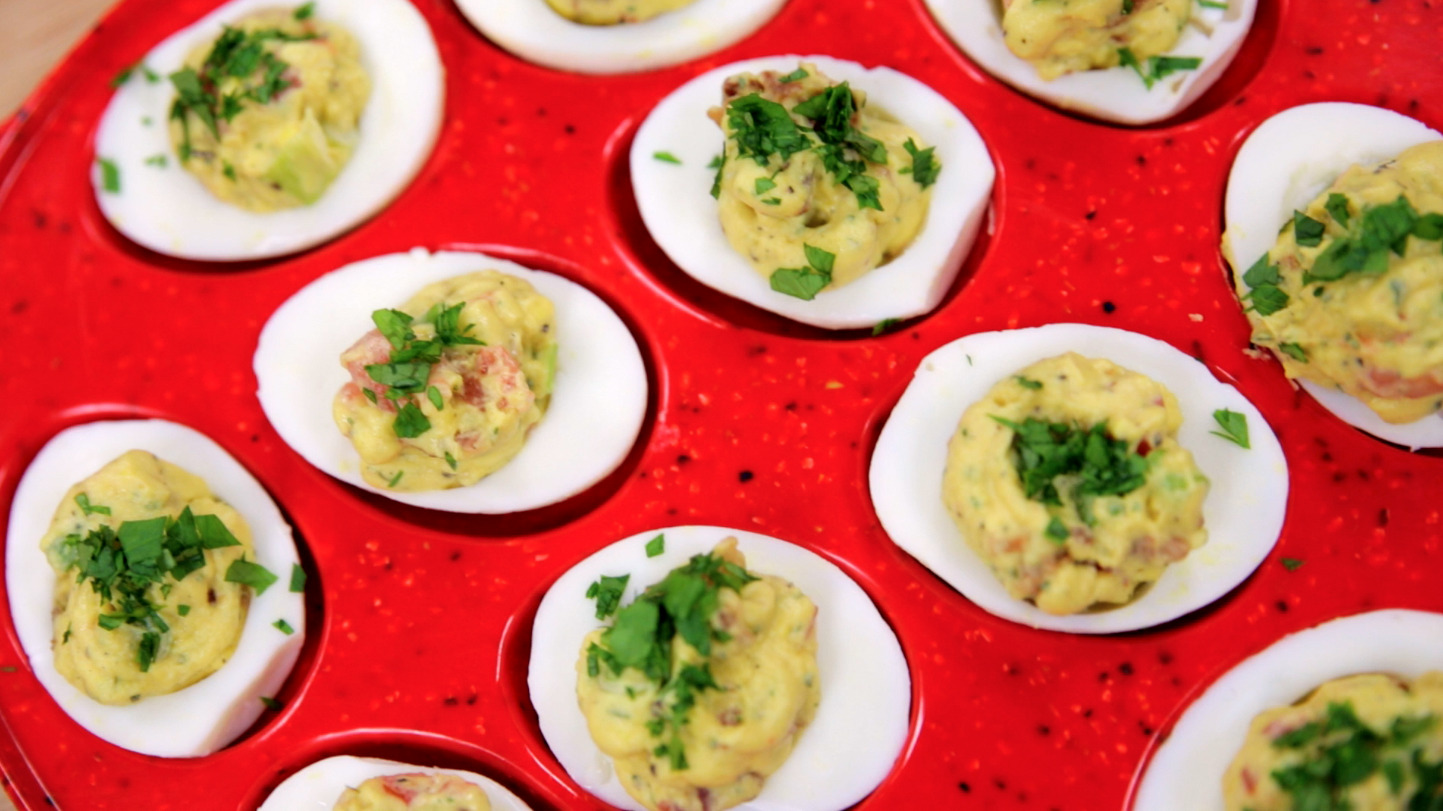 Bacon Tomato Ranch Deviled Eggs
Adapted from the Ohio Poultry Association (OhioEggs.com)
Serves 6
Ingredients
6 eggs, hard-cooked
2 tablespoons mayonnaise
1 tablespoon mustard
2½ teaspoons powdered ranch dressing mix
1 teaspoon sugar (may use equivalent of Splenda or Stevia)
2 tablespoons green onions, minced
3 tablespoons minced, crispy bacon pieces (turkey bacon!)
3 tablespoons tomato, seeded and chopped (1/4 inch)
Salt and pepper to taste
Parsley, finely chopped for garnish
Directions
Peel and cut eggs in half. Remove yolks to small mixing bowl.
Finely mash yolks with fork.
Add mayonnaise and mustard; mixing thoroughly.
Add ranch dressing mix and sweetener; mixing well.
Add onion and bacon; mixing well again.
Gently fold chopped tomato into mixture.
Add salt and pepper to taste.
Fill 12 egg white halves with an equal mixture of filling.
Garnish with parsley.
Just remember that Hard-boiled Easter eggs should not be left out of the refrigerator for more than two hours. You also shouldn't eat them if they are cracked or damaged. Visit www.OhioEggs.com and follow the Ohio Poultry Association on Facebook, Twitter, Pinterest, Instagram and YouTube for more Easter recipes, hard-boiled egg ideas and egg safety tips.
Disclosure: This is a sponsored post. All opinions are 100% my own.