Need to chill your wine fast? These clever and effective hacks will help you get your wine chilled to perfection in minutes.
If you're like me, you've probably had a moment when friends are about to arrive and you forgot to chill the wine.
It's a common problem when you're busy with other things like preparing food, cleaning the house, and getting party supplies.
But don't panic, there are ways to chill your wine quickly so you can still enjoy a nice cold glass of wine in no time.
Best Temperature to Chill Wine
First, it's important to know the best temperature to chill wine. For white wines, the ideal temperature is between 45-55°F (7-13°C), while red wines should be served slightly cooler than room temperature, between 60-68°F (15-20°C).
If you don't have a wine refrigerator, which can save you the stress, here are some quick techniques to try!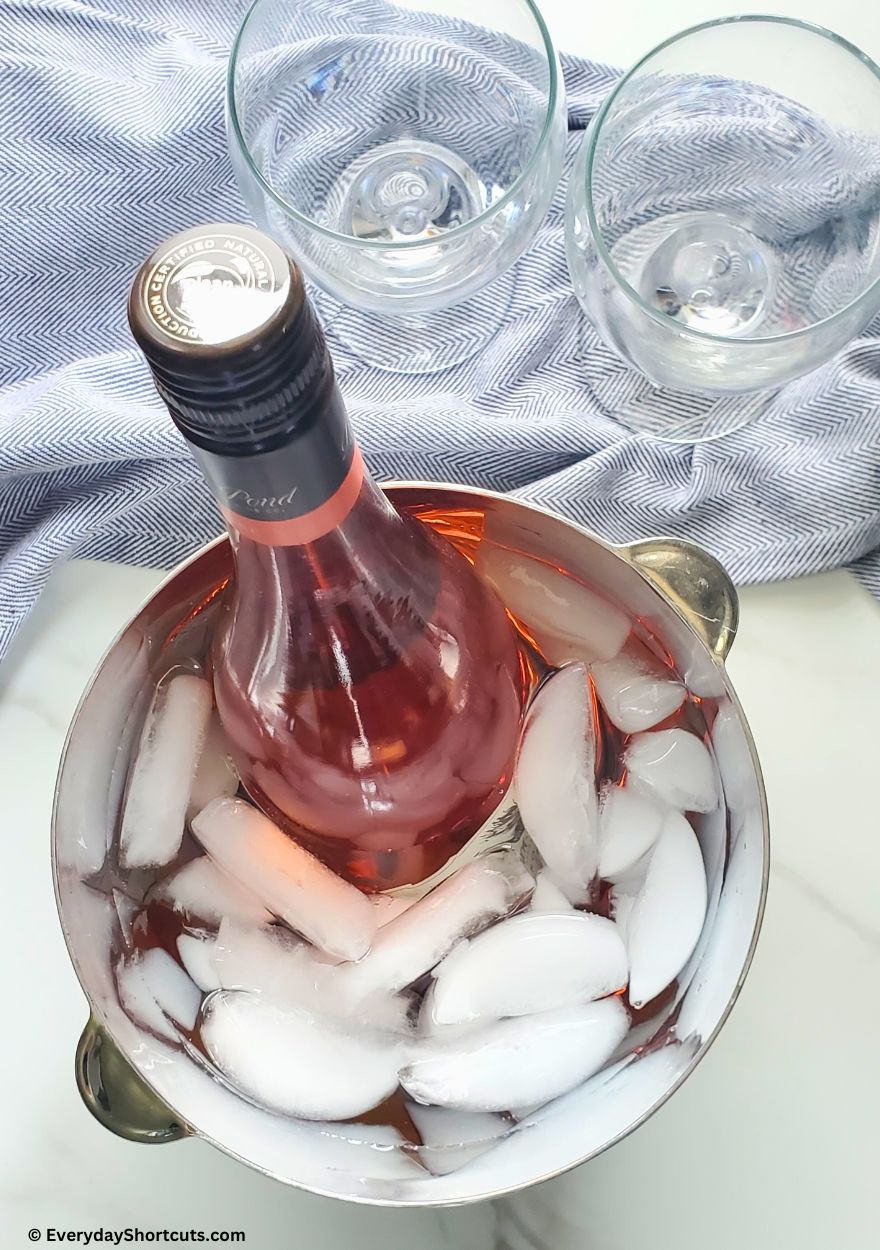 Quickest Way
Use a bucket of ice water. Fill a bucket with ice, water and 2 tablespoons of salt, then place your room temperature bottle inside the ice water bath. Within about 15 minutes or less, your wine should be chilled to perfection.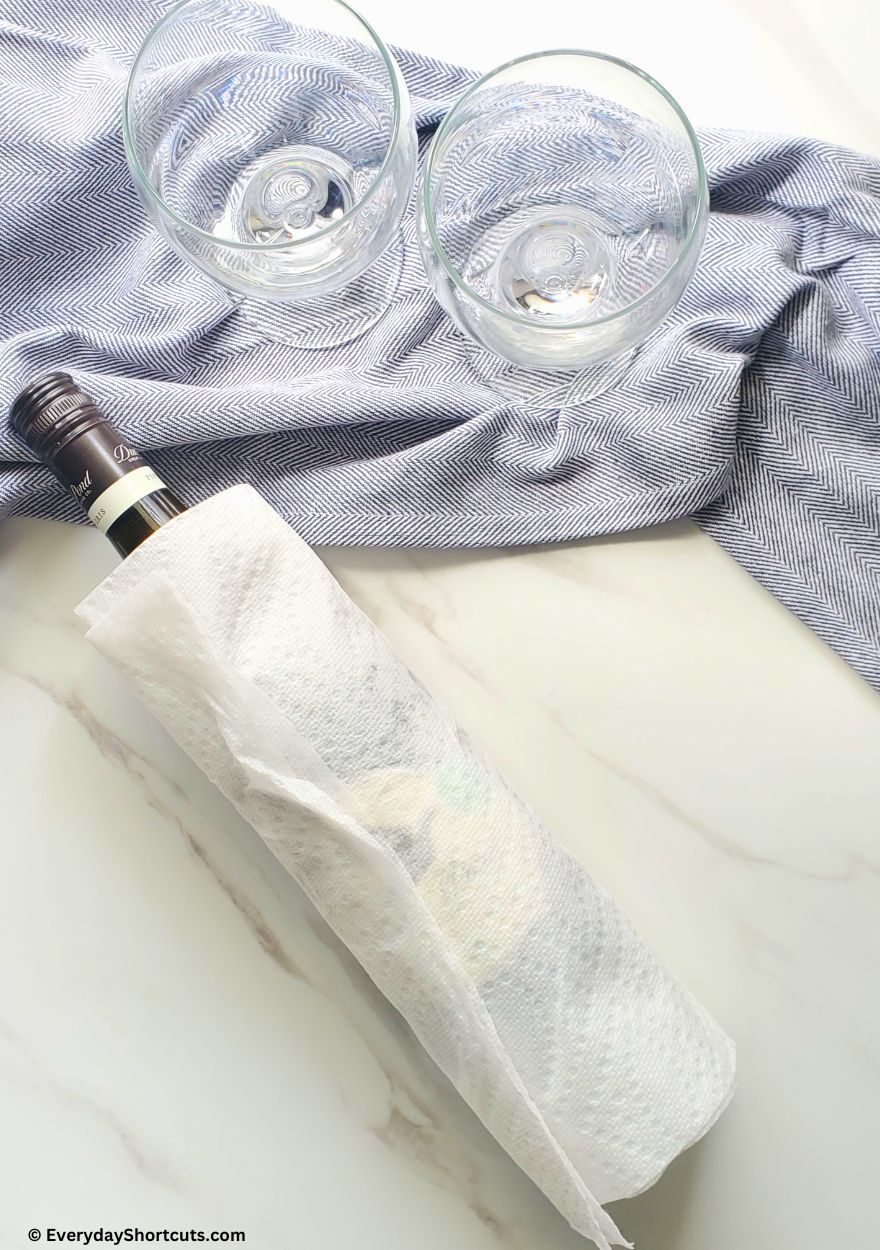 Other Easy Methods
Put it in the freezer. This is probably the fastest way to chill wine if you don't have time to do a salted ice bath. Simply place your bottle in the freezer for 15-20 minutes, and you'll have a nicely chilled wine ready to drink. Be sure to monitor it carefully so it doesn't explode.
Use a chilled wine bucket. Fill a metal bucket with ice and water, then place your wine bottle inside the ice bucket. Within 15-20 minutes, your wine will be chilled to perfection.
Wrap it in a damp towel. Wet a paper towel with cold water, wrap around bottle and put in the freezer. The damp cloth will help conduct the cold more efficiently, resulting in a faster chill time..
Chill with frozen grapes: Simply freeze some grapes and use them as ice cubes in your wine. They won't water down your drink, and will help keep the wine cool.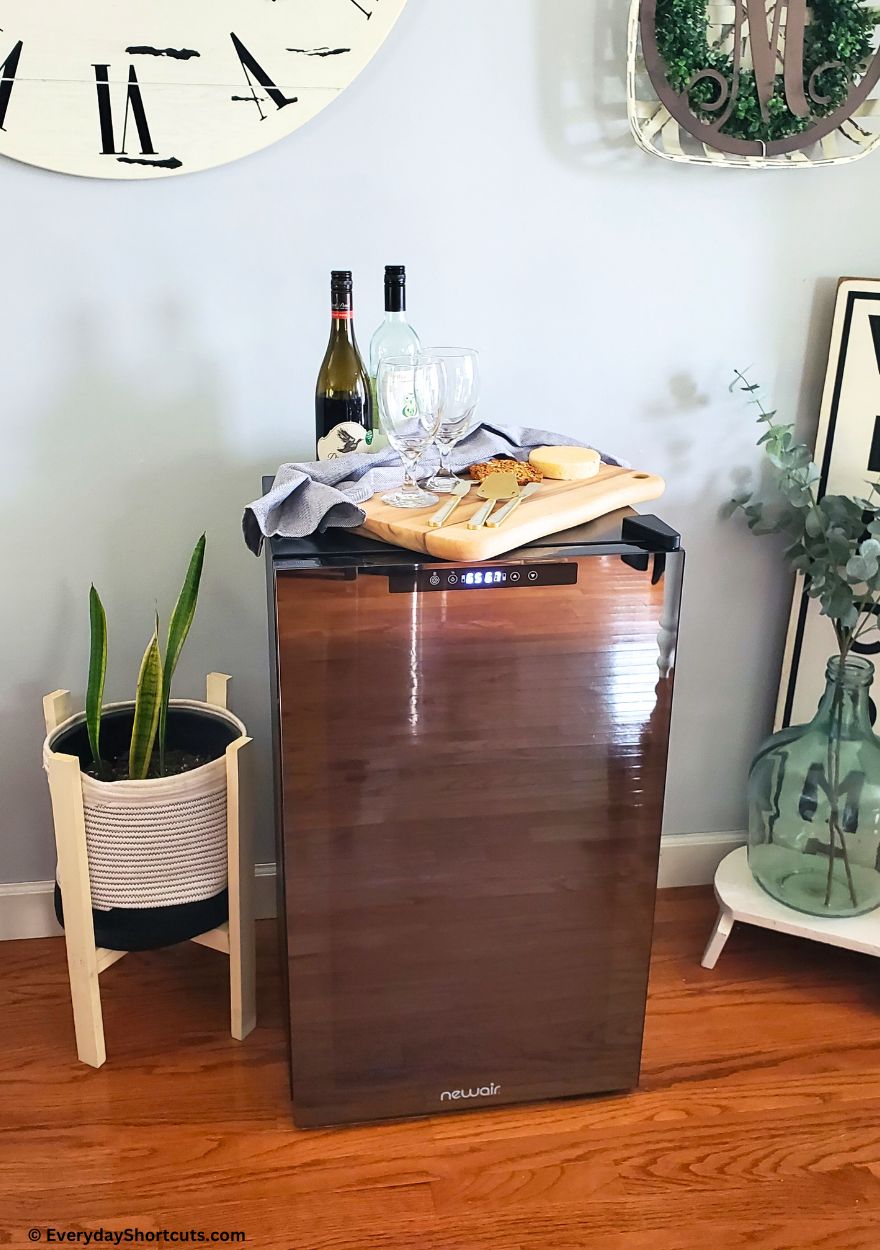 Most Efficient Way
If you want a more permanent solution to keeping your wine at the perfect temperature, consider investing in a wine refrigerator.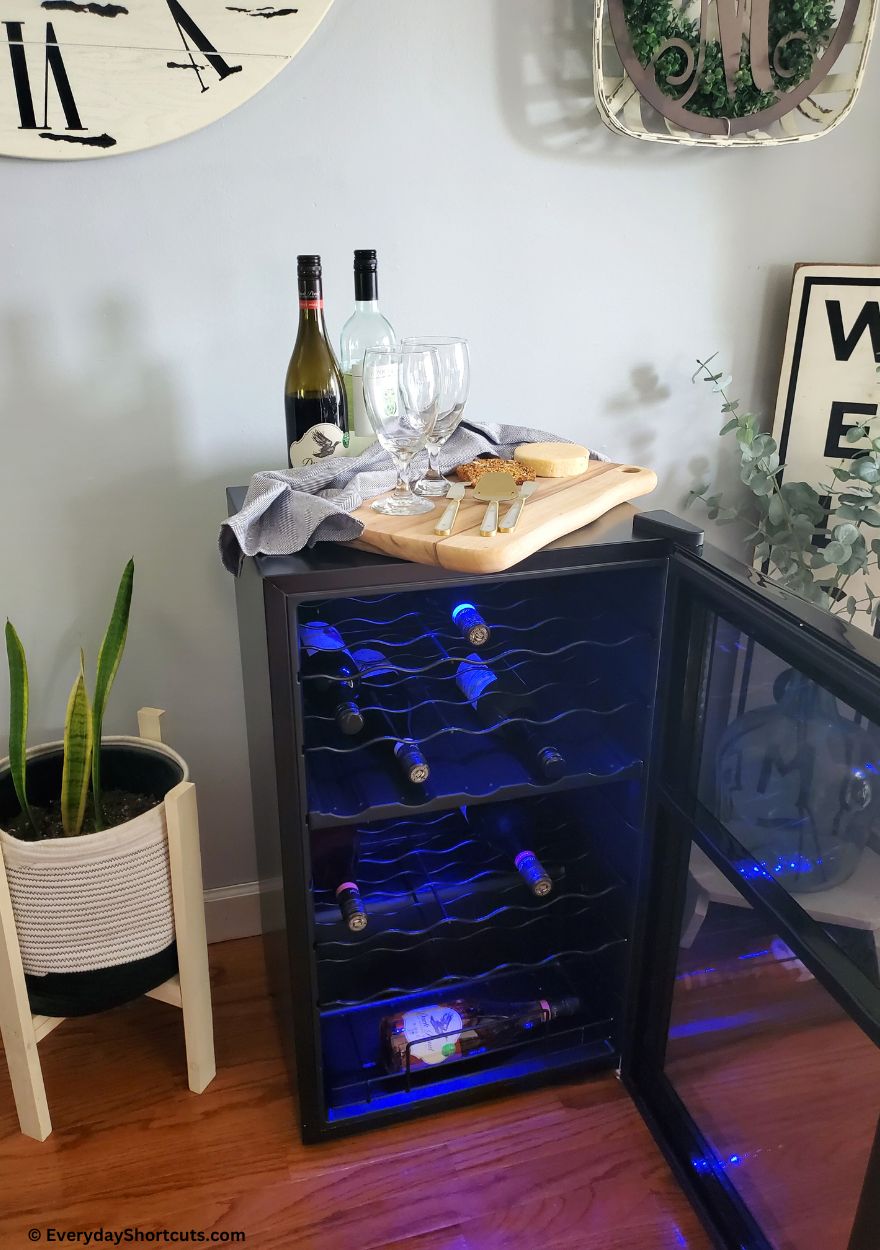 The Newair® Shadowᵀᴹ Series Wine Cooler Refrigerator NWC033BKD0 is a modern and stylish wine fridge that features a double-layer tempered glass door and a compressor cooling system.
This freestanding wine fridge has the capacity to hold up to 33 bottles of your preferred red, white, and sparkling wines. It also offers a temperature control range from 41F to 64F, allowing you to set the perfect temperature for your wine.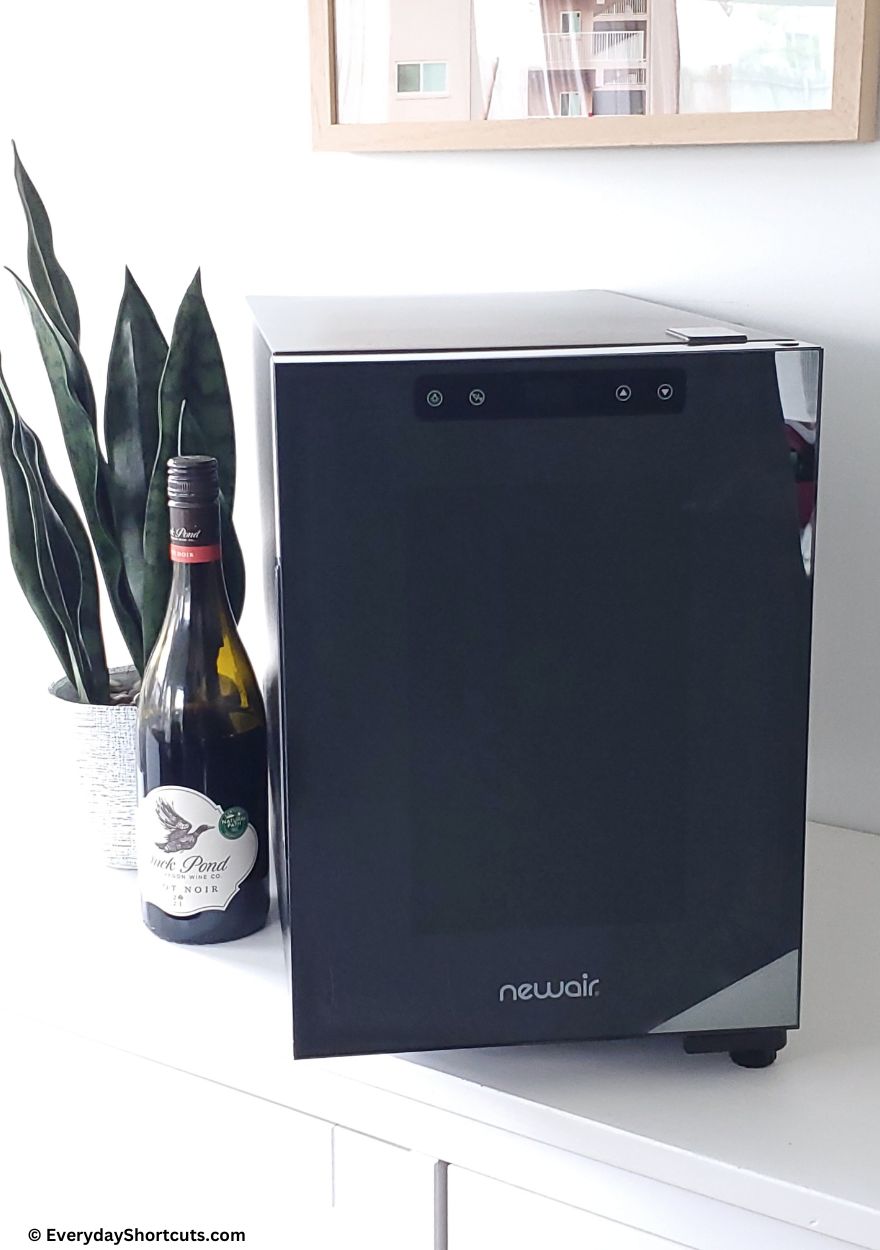 And if you're looking for something a bit more compact, the Newair® Shadow-Tᵀᴹ Series Wine Cooler Refrigerator NWC06TBK00 is the perfect choice.
With a triple-layer tempered glass door and thermoelectric cooling system, this countertop wine cellar can hold up to 6 bottles of your favorite wines. Its vibration-free and ultra-quiet operation ensures that your wines are stored safely and soundly.
EXPERT TIP: Positioning the bottles horizontally will cool 50% more faster than positioned vertically.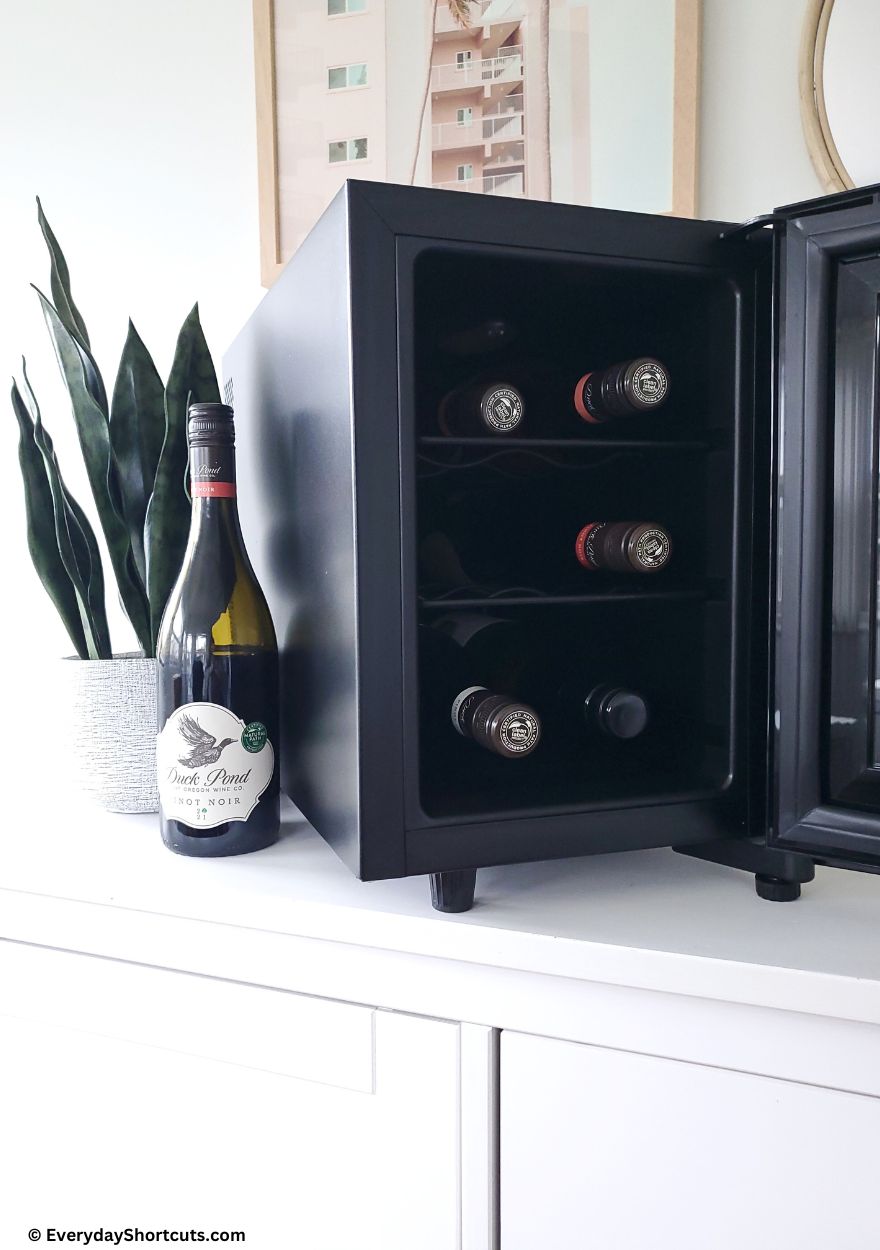 Whether you're a wine enthusiast or just looking for a stylish way to store your collection, the Newair Shadow Series Wine Coolers are the best choice. Order yours today at Newair.com and save 10% with code EVERYDAY10! And start enjoying perfectly chilled wines in no time!