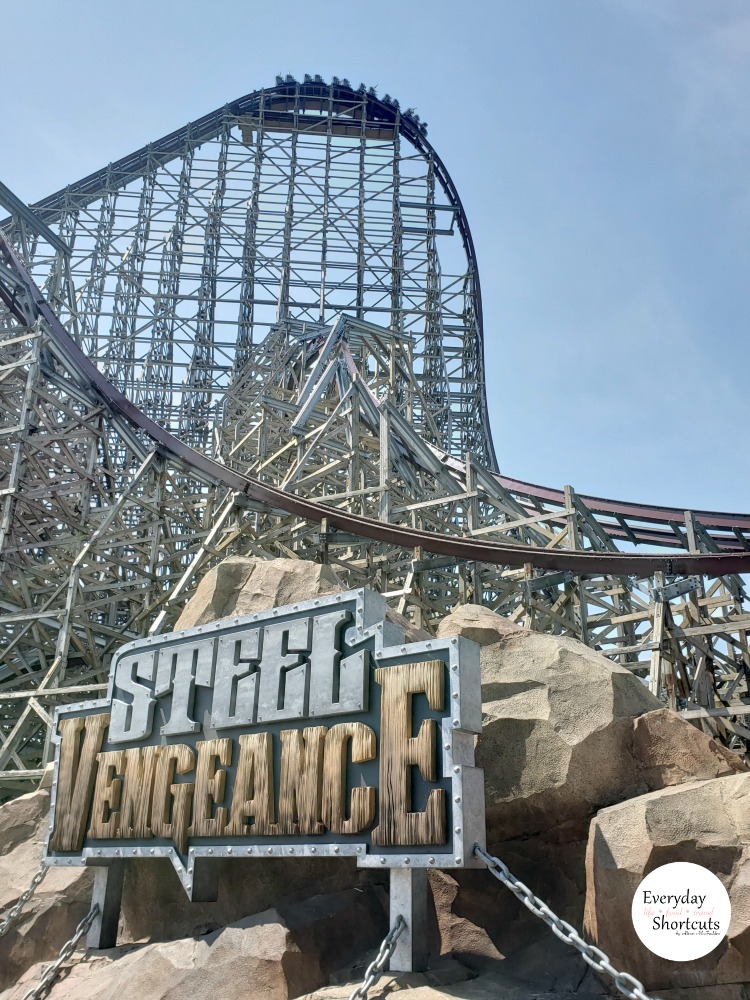 There's a new roller coaster in town and it's waiting for you to ride it at Cedar Point. Steel Vengeance tops out at 205 feet and 74 mph and took place of the wooden coaster Mean Streak in Frontier Town. My family and I had the chance to ride it last week and found it is by far the best coaster in the park and worth the wait. Check out these reasons to take it for a test spin and see our reactions.
Reasons to Ride Steel Vengeance at Cedar Point
90 Degree Drop
The first drop of the ride is at 90 degrees making you look straight down. The feeling you get in your stomach is like no other.
Airtime
This coaster is a bit different from others as it is a hybrid and gives you about 27.2 airtime while riding it. While some of you may not know what airtime is on a ride it's where you feel weightless and an awesome feeling.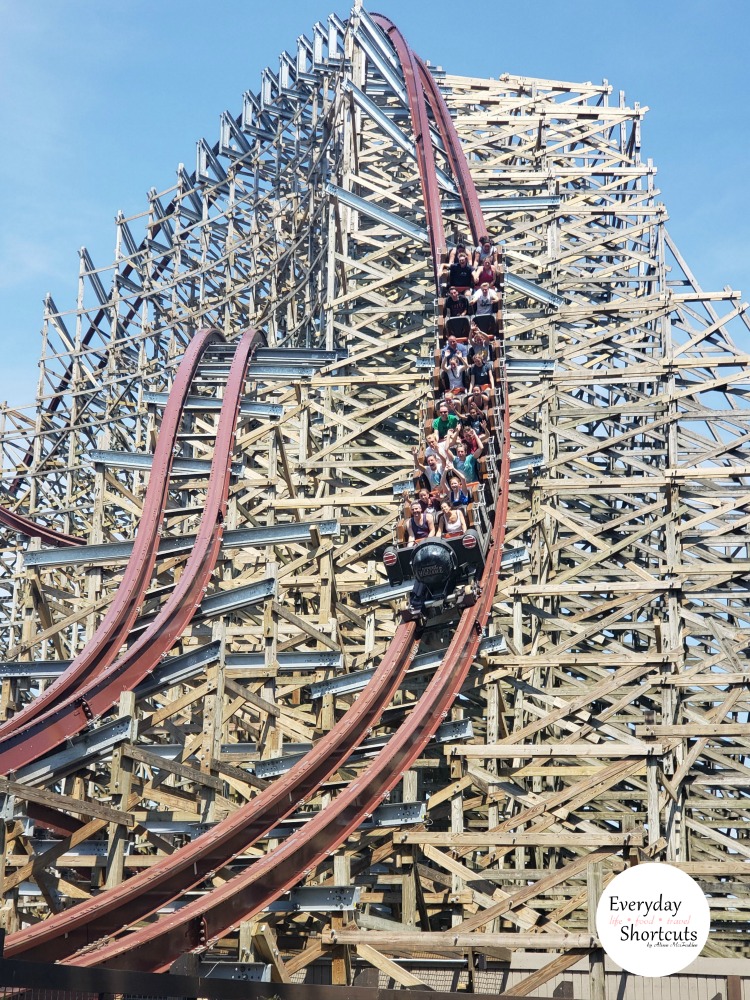 Smooth Ride
Unlike the last coaster, Mean Streak, Steel Vengeance is definitely a much smoother ride. The twists and turns do not jerk you around and make it more enjoyable.
Unexpectedness
Being that you are surrounded by wood during your ride, you never know what to expect from it. Most of the time you don't know if you are upside down, twisting, etc. That is the thrill of the ride to experience.
Steel Vengeance Ride Stats
Height: 205 feet
Speed: 74 mph
First Drop: 200 feet
Inversions: 4
Length: 5,740 feet
Duration: 2 minutes, 30 seconds
Height Requirement: 52″
Trains: 2
Riders per Train: 24
Riders per Hour: 1,200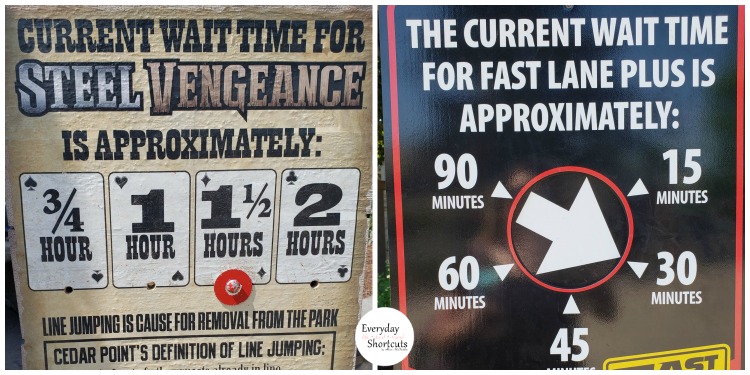 You may want to consider a fast pass, especially on busy days as the ride will have a long wait line compared to the fast pass wait line. We were there on a not so busy day and it was still an 1 1/2 wait time.
Do you dare ride the Steel Vengeance at Cedar Point? 
Get all the details in an all-inclusive guide to Cedar Point from where to stay, ride info and deals on tickets.
Disclosure: Trip was hosted by Cedar Point. All opinions are my own.