Over Labor Day weekend my husband and I wanted a weekend getaway for just the two of us. We wanted to go somewhere close so we didn't have to drive the entire trip. We decided to head to Kalamazoo, MI since neither one of us have been there before. Kalamazoo is known for their craft beers, music, and close to Western Michigan University and is between Chicago and Detroit.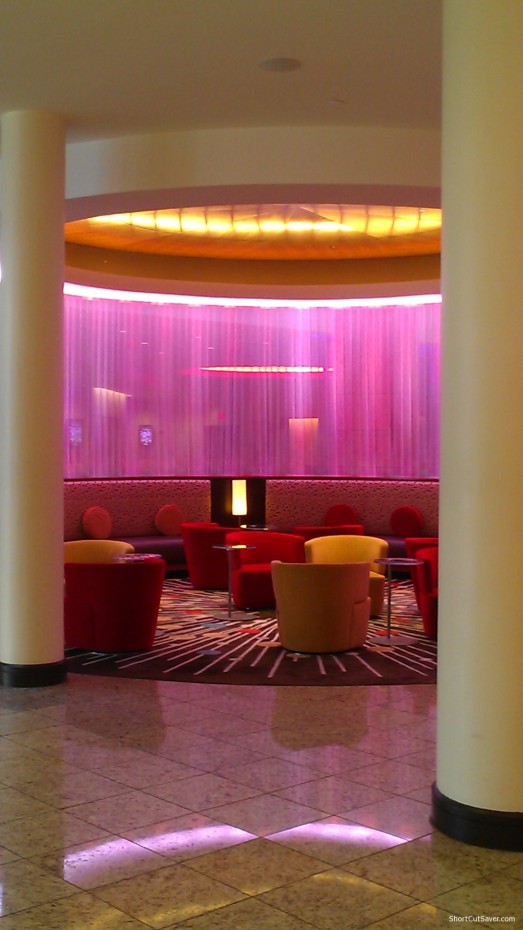 We decided to stay in the downtown area at the Radisson Hotel Plaza. The Radisson Hotel Plaza is about 12 minutes from the airport, 45 minutes from South Haven Beach, and within walking distance to local restaurants, shopping, and entertainment. When my husband and I walked into the hotel, it was breath-taking. The layout was beautiful and it looked like a shopping mall when you first walk in with the escalators and 3 stores including a bridal shop.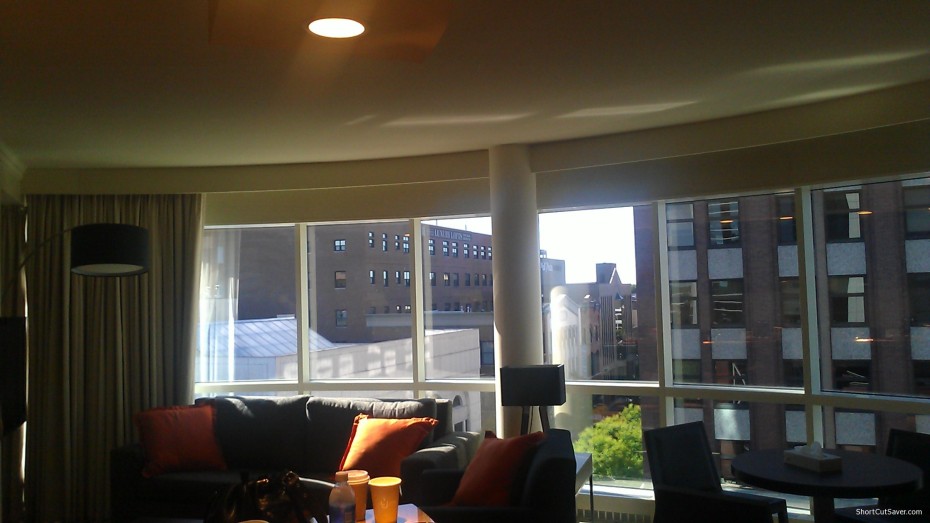 We got the business suite with a great view of downtown with the curved windows inside the room. The suite had a full-sized kitchen equipped with all the cooking utensils, pots, and pans. There was a TV in the living room area and one in the bedroom. The room  has free Wi-Fi and comes with free coffee each morning. 🙂 Each room was up to date with modern style furniture and great decor.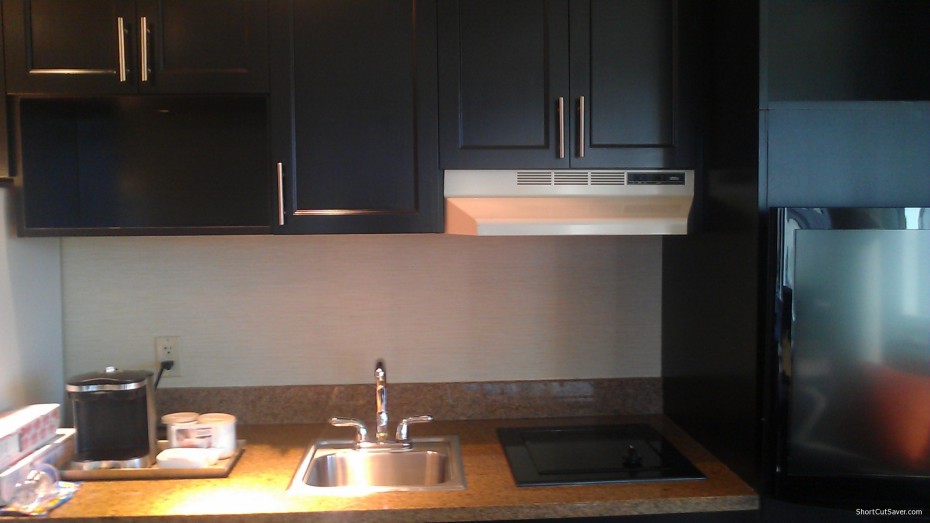 The hotel has 4 Dining facilities for breakfast, lunch, or dinner. Some evening they will have a band in the Webster's Prime Steakhouse in the lounge area. Breakfast is not included with the room but they do offer a buffet for under $15 a person in the Burdicks for Breakfast restaurant. If you don't want to dine at the hotel there are plenty of restaurants to dine at within walking distance of the hotel.
The staff was friendly and would help find local attractions in the area or recommend certain restaurants or things to do in the area. And if we needed something in our room they were quick to bring it to us. One downfall of the hotel is that you have to pay $15 a day for parking in the parking garage or $20 a day if you wanted valet parking.
We are sad that we did not take part of the spa/pool and fitness area. We were able to walk through the area to view and it. The pool was large and had a running waterfall at one end of the pool. It also had a large whirlpool hot tub to fit many guests. The fitness area was equipped with weights, treadmills, and many more.
If you would like to stay at the Radisson Hotel Plaza in Kalamazoo, MI, head on over here
to view the rates and information about the hotel.
Disclaimer: I was not compensated for this review, I was given 3 nights at a discount rate to facilitate my review. All opinions are my own.