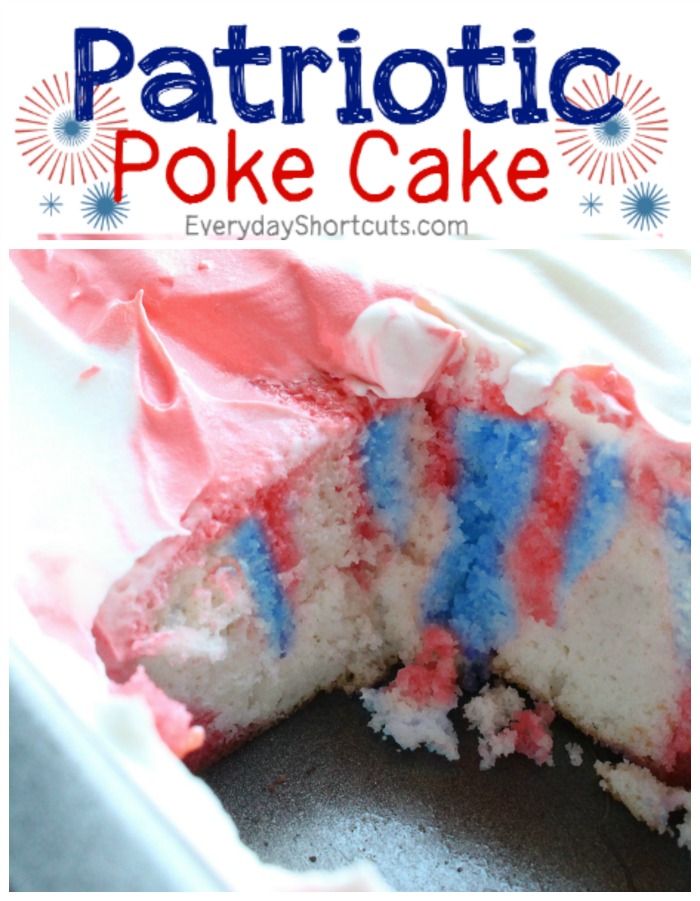 Celebrate 4th of July with a Patriotic poke cake as it is a perfect addition to the dessert table. It's so easy to make and the flavor gelatins, whipped cream, and cake is the perfect combination to a light treat. It is a huge favorite with my family and I am sure it will be the same with yours.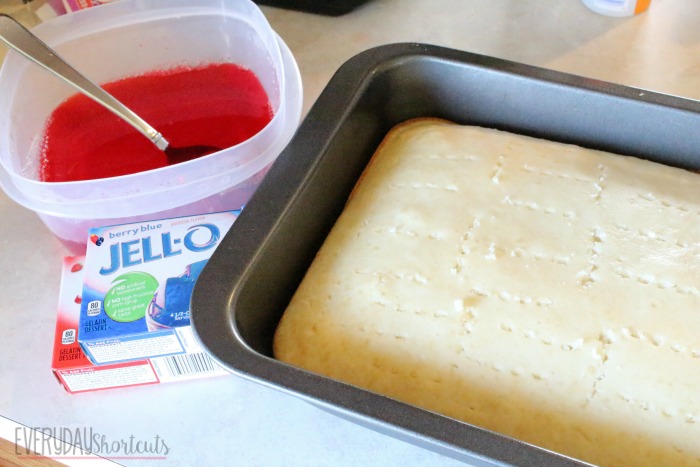 Ingredients
Boxed cake mix (water, oil, and egg whites
Strawberry and Berry Blue gelatin
Whipped cream
Strawberries
Red food coloring
Blue food coloring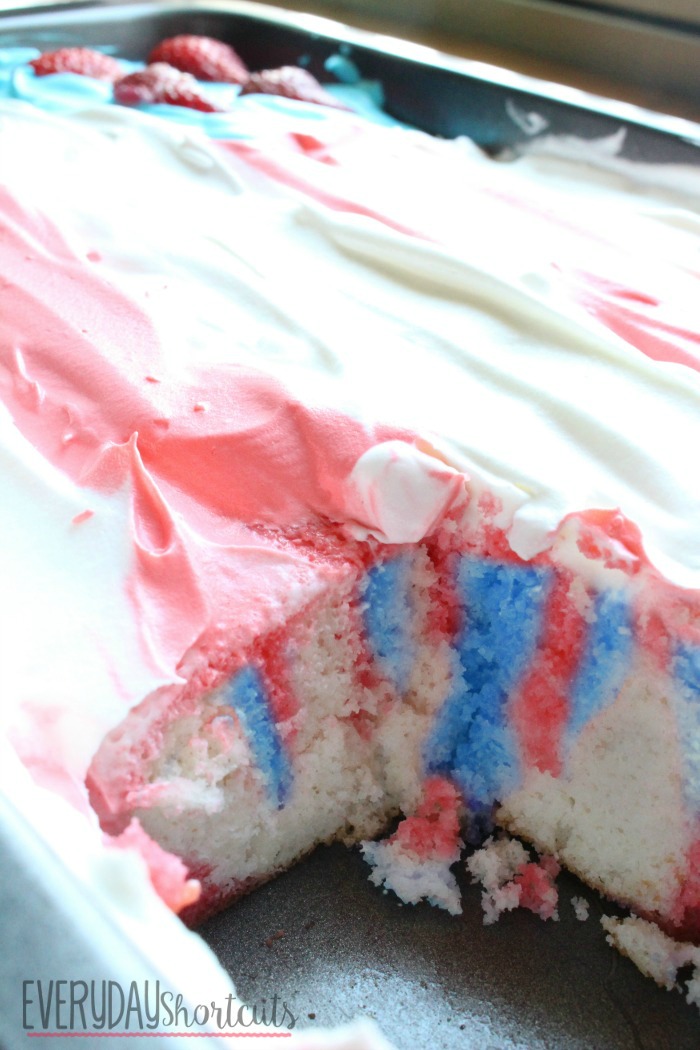 Directions
Make the cake as directed on the box.
After cake is cooled poke holes using in rows throughout the cake using a skewer or chopstick.
Make the gelatin as directed on the box.
Add the red and blue gelatin to 2 separate squeeze bottles or you can use a kids medicine dispenser.
Squirt the gelatin into the holes alternating colors by row or holes.
Put the cake in the fridge for 4-6 hours or overnight so the gelatin can set in the cake.
Add whipped cream to 2 separate bowls while saving some in the container for the white color.
Add red food coloring to one bowl of whipped cream and the blue food coloring to the other bowl of whipped cream.
Get the cake out of the fridge and begin frosting.
Add a square of blue whipped cream in the left corner of the cake.
Add red and white stripes of whipped cream alternating each one across the rest of the cake creating a flag design.
Add some strawberries in the blue square for the stars.
Cut and serve!