This Homemade Butterbeer recipe is Muggles' and Wizard's favorite drink and a copycat that tastes just like Universal's famous drink!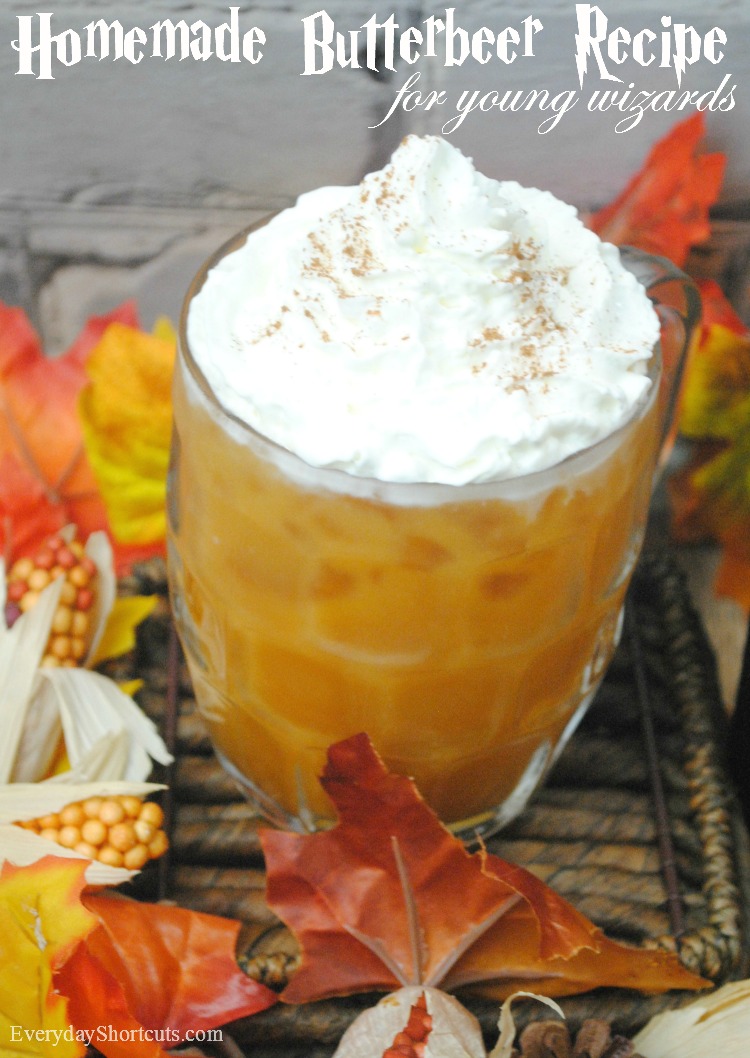 Ever since I visited Hogsmeade at Universal Studios and tried the Butterbeer, I instantly became addicted and wanted more when I returned home. I tried different recipes until I was able come up with one very similar to what you get in the Universal Studios park.
Now you can can make your own at home anytime you'd like. It's delicious and non-alcoholic for young wizards. Of course you can always spike it for the adult wizards! Enjoy this all year-long when you get that craving!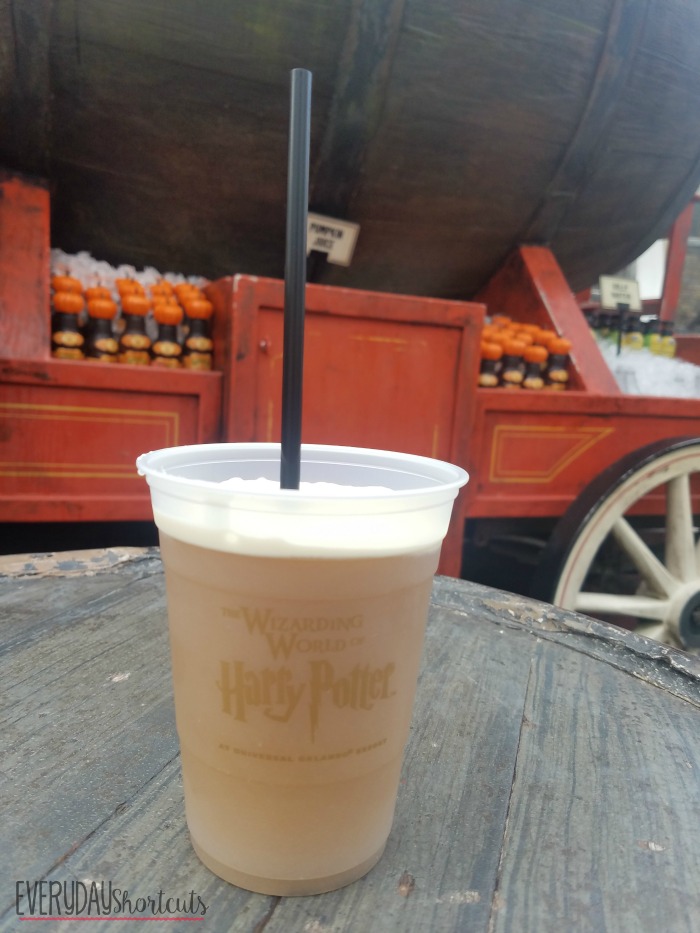 Homemade Butterbeer Ingredients
3/4 bottle cream soda, chilled
1 Tbsp butter flavor
1 Tbsp heavy cream
1 tsp flavored rum extract
Crushed ice
Whipped cream
cinnamon (optional)
How to Make Homemade Butterbeer
Fill your mug 3/4 of the way with ice. In a bar shaker add cream soda, butter flavoring, heavy cream, and rum extract then handshake to combine.
Pour the drink into a glass and top with whipped cream. Optional: Add a dash of cinnamon on top of whipped cream. Enjoy!