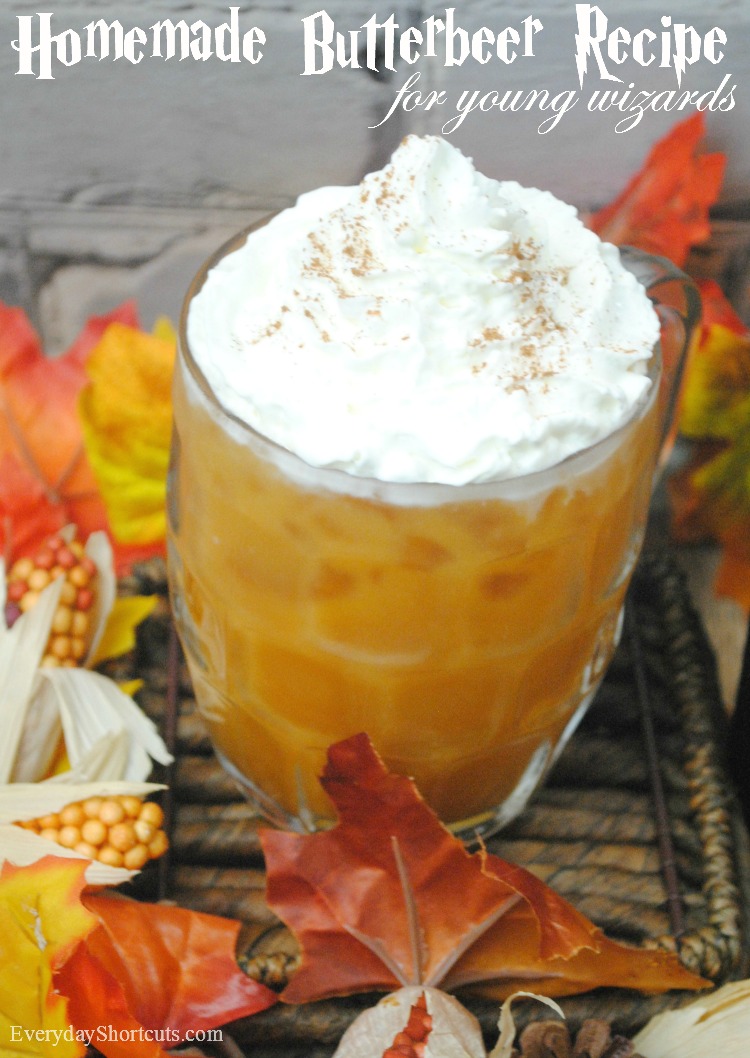 Ever since I visited Hogsmeade at Universal Studios and tried the Butterbeer, I instantly became addicted and wanted more when I returned home. I tried different recipes until I was able come up with one very similar to what you get in the parks that you can now make at home. It's delicious and non-alcoholic for young wizards. Enjoy this all year-long when you get that craving!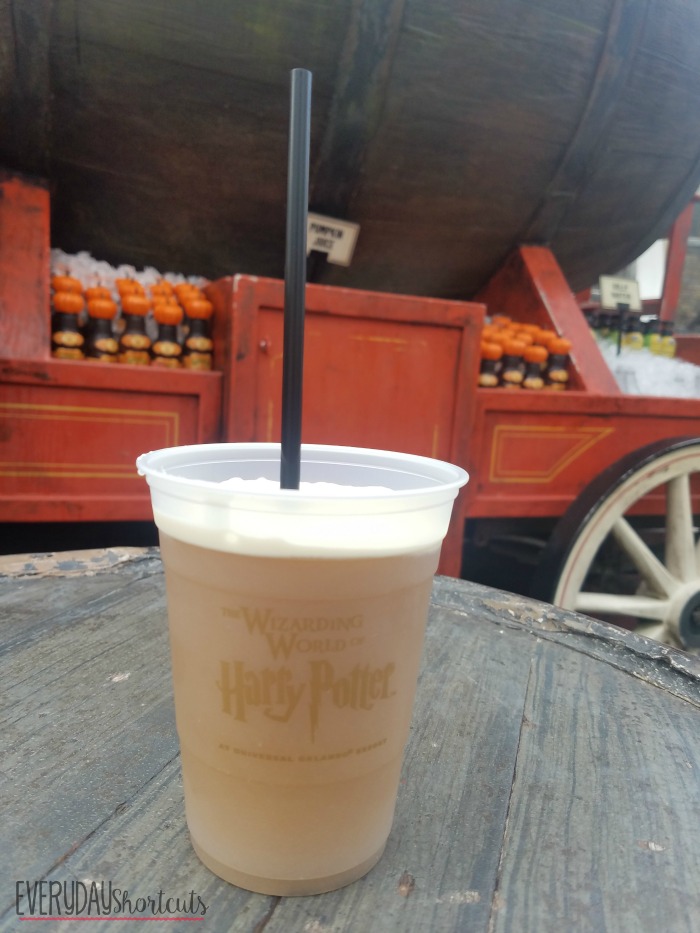 Homemade Butterbeer Recipe
Ingredients
3/4 bottle cream soda, chilled
1 Tbsp butter flavor
1 Tbsp heavy cream
1 tsp flavored rum extract
Crushed ice
Whipped cream
cinnamon (optional)
Directions
Fill your mug 3/4 of the way with ice.
In a bar shaker add cream soda, butter flavoring, heavy cream, and rum extract then handshake to combine.
Pour the drink into a glass and top with whipped cream.
Optional: Add a dash of cinnamon on top of whipped cream.