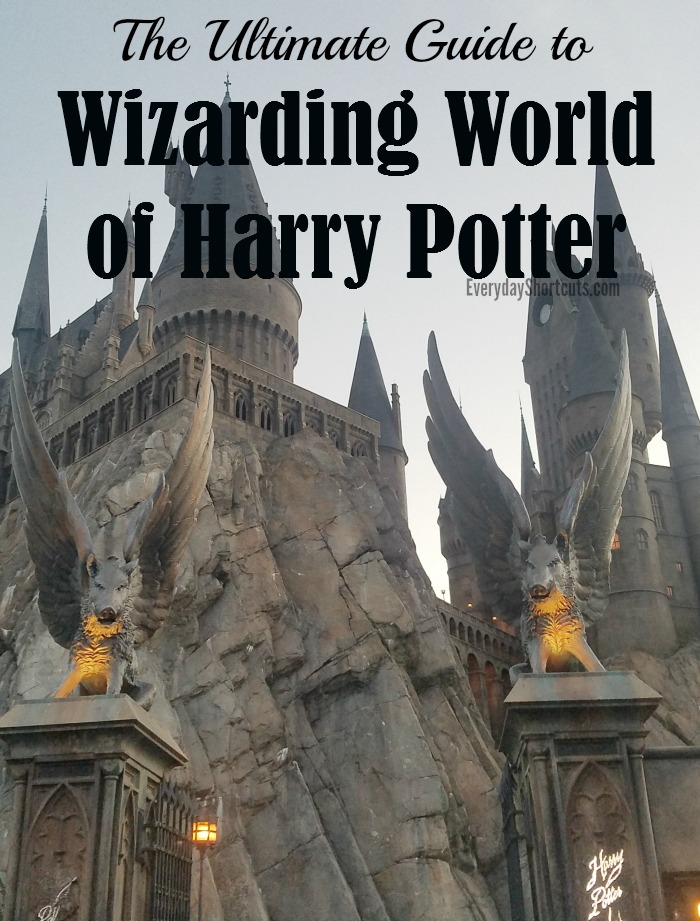 The Ultimate Guide to Wizarding World of Harry Potter
Universal Studios and Islands of Adventure in Orlando, Florida are one of the best places to visit in the world, but the real fun comes to life when you stumble down Diagon Alley, Hogwarts Express, and Wizarding World of Harry Potter. As you embark on a magical journey with Harry Potter, there are a few things you need to know! Here's your ultimate guide to the world of Harry Potter!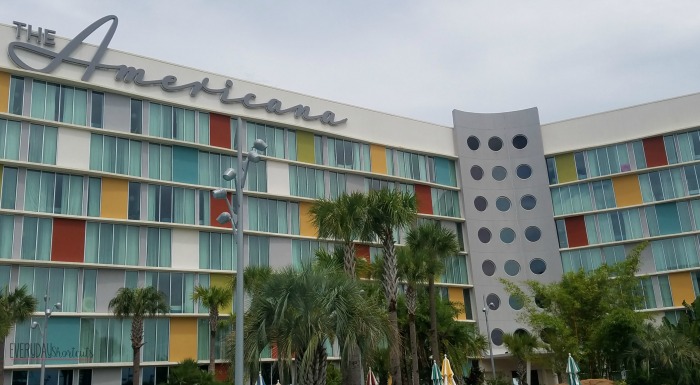 Stay at a Loews Hotel
Not only are the Loews Hotels an enchanted stay, but with your stay at one of the Loews Hotels, you gain early access to the Wizarding World of Harry Potter. This means you can hop into the magic an hour earlier than anyone else and get through some of the big stuff before the lines get long.
Use Your Early Access to Visit the Best Attractions First
If you have early access, you will enter Diagon Alley through the streets of London. Once you enter, you will want to find the best of the best before the lines get long. Here are a few places to use your early access pass for:
Harry Potter and the Escape from Gringotts: This is a ride you won't want to miss. With a pulse-pounding adventure that sends you on a multi-dimensional ride through the perils of Gringotts where you will encounter Harry, Ron, and Hermione, you want to hop on Harry Potter and the Escape from Gringotts as quickly as you can.
Ride the Hogwarts Express: As you travel from London to Hogsmeade, you will love the enchanting encounter through the magical worlds of Harry Potter. As a staple of the movie, the train gets full, take your ride early to ensure you don't miss it. Don't forget to disappear on platform 9 3/4
Get a Wand at Ollivander's: Casting spells are just a part of the magic, but when you step into Ollivander's, the wand chooses you. Grab your wand quickly because before you know it, everyone wants a wand. Look for medallions on the street to find spells and watch the magic happen!
Ride the Rides at Hogsmeade: There are 3 favorite rides you will want to hop on at Hogsmeade before the lines get long. Learn the proper way to talk to a Hippogriff on "The Flight of the Hippogriff." Use all your courage as you mount a dragon on the "Triwizard Tournament Champion ride." Join Harry Potter on a ride of a lifetime through "Hogwarts School of Witchcraft and Wizardry."
Stop by Florean Fortescue's Ice Cream Shop: You won't want to miss out on the best ice cream in town. Butterbeer is a staple for Harry Potter fans everywhere. If you do nothing else, stop and get some Butterbeer ice cream.
Think about Child Height
One of the good things about the Wizarding World of Harry Potter is that if your child isn't tall enough to ride the rides, you can talk to a ride attendant to get a height certificate. This will give your child and express pass to ride the ride when he or she is tall enough.

Listen for the Rumble
When you hear a rumble followed by a roar, you want to get your camera ready! The dragon breathes fire throughout the day and this is the perfect time to snap a picture to share with friends and family.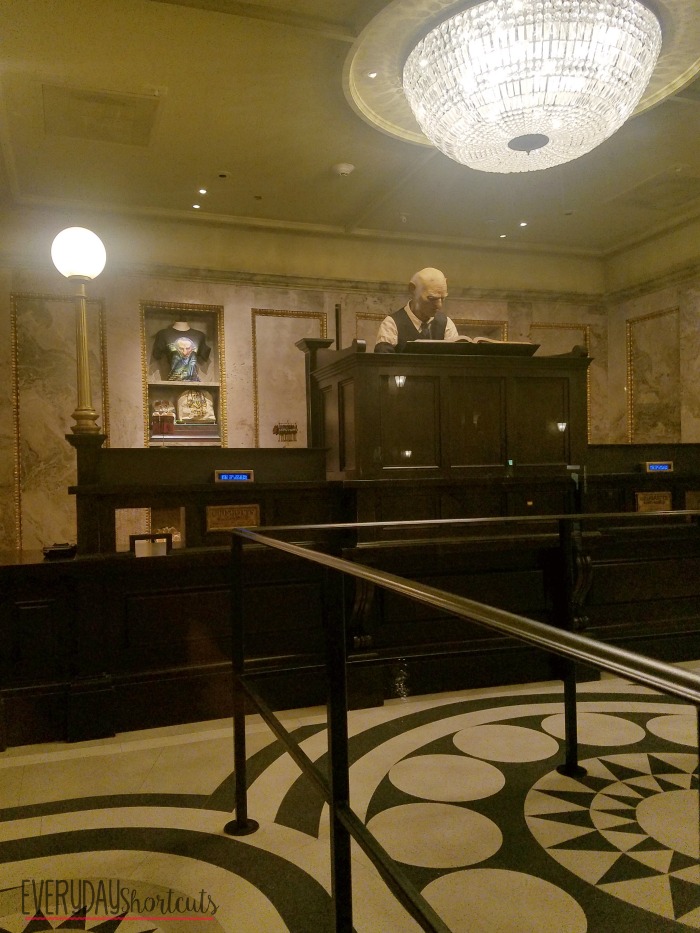 Visit Gringotts Money Exchange
The Gringotts money exchange is both a shop and an experience you won't want to miss. Exchange your Muggle Money for wizard currency to spend anywhere in the Universal Resort. Don't forget to talk with the goblin to find out more about Harry Potter and his magical world!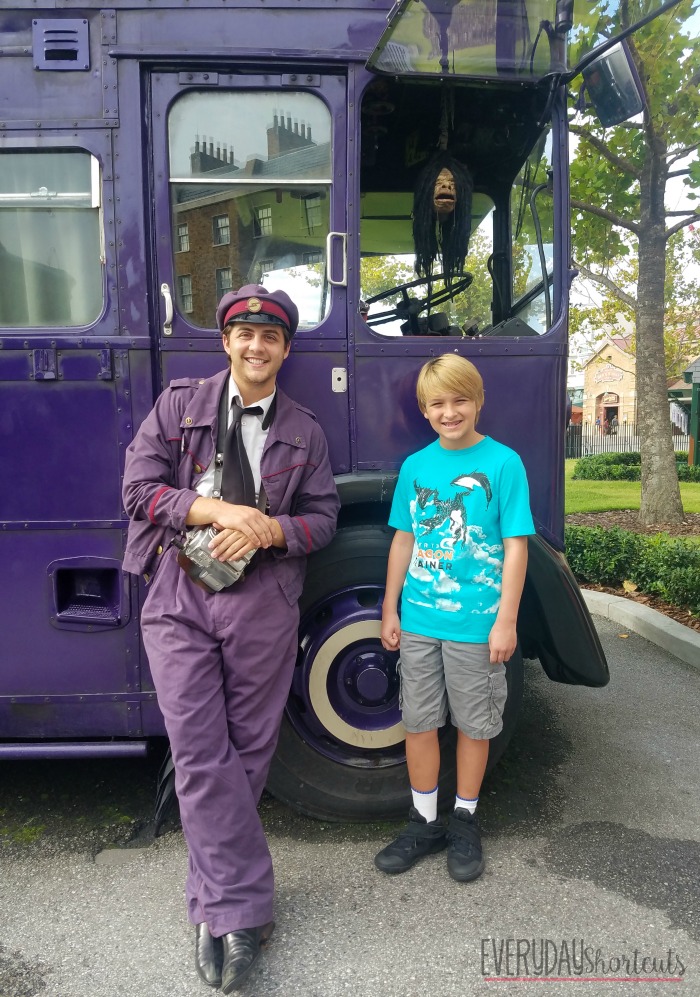 Talk to the Shrunken Head & Conductor on the Knight Bus
Take a step through the archway of the brick wall in Diagon Alley and head over to London where you will spot the talking shrunken head and conductor from the Knight Bus. They will easily strike up a conversation with you, make jokes, and take a photo for keepsake.
Find Out Times for the Puppet Shows
One of the first things you will want to do is find out the times of the puppet shows in Carkitt Market. The times will vary from day-to-day and are sometimes limited. You will want to see "The Tale of the Three Brothers circa Harry Potter and the Deathly Hallows" and "Celestina Warbeck and the Banshees."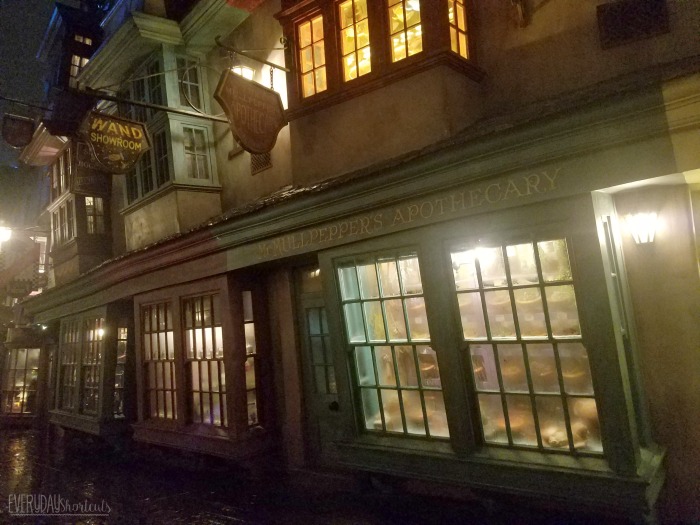 Sneak Peeks in all the Windows and Doors
Whether you dare to enter or not, peek inside all the windows and doors. There are tons of Harry Potter displays you will want to snatch a picture of. The door with an eye has a surprise you won't see coming. Visit Borgin and Burkes and listen closely to the vanishing cabinet. There is magic to be held in everything if you take the time to listen and look.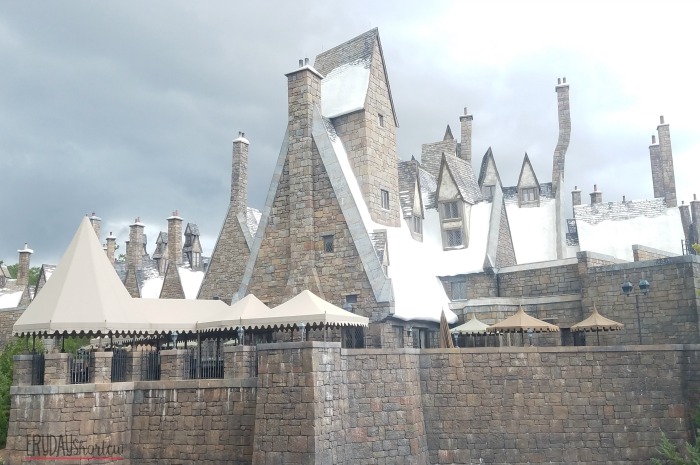 Eat Lunch Early or Late
If you want to grab a bite to eat, you will want to beat the crowds. Schedule an eating time for 11 am or after 1pm to beat the bustling crowds of 12-1. When it comes to finding magical food, it's important to sneak through while no one else is looking.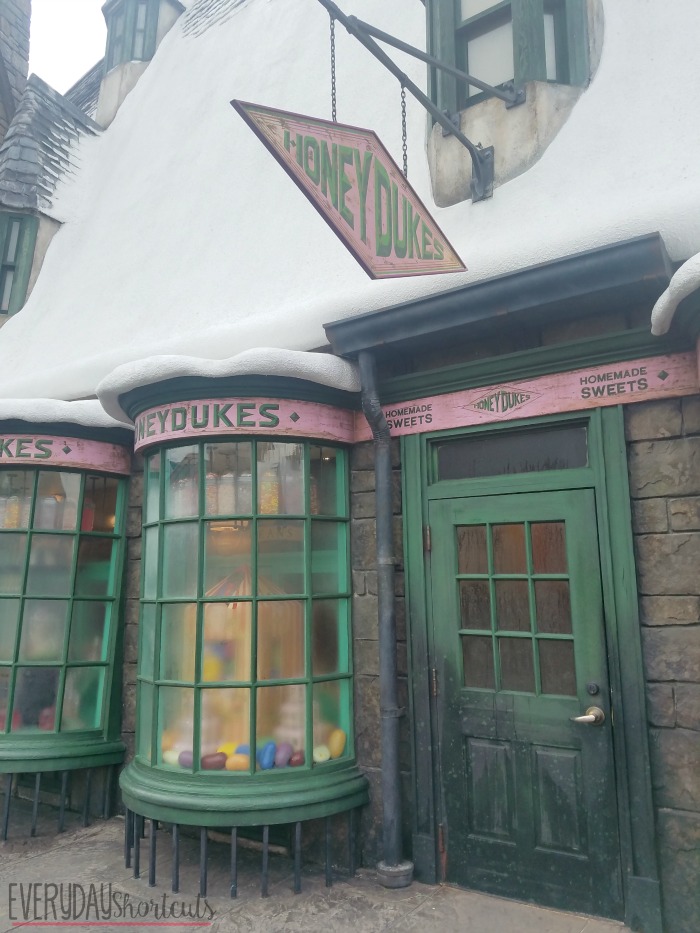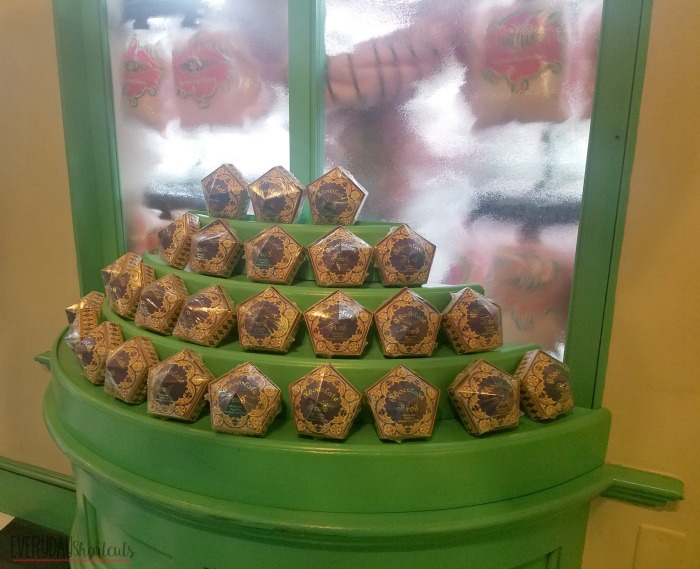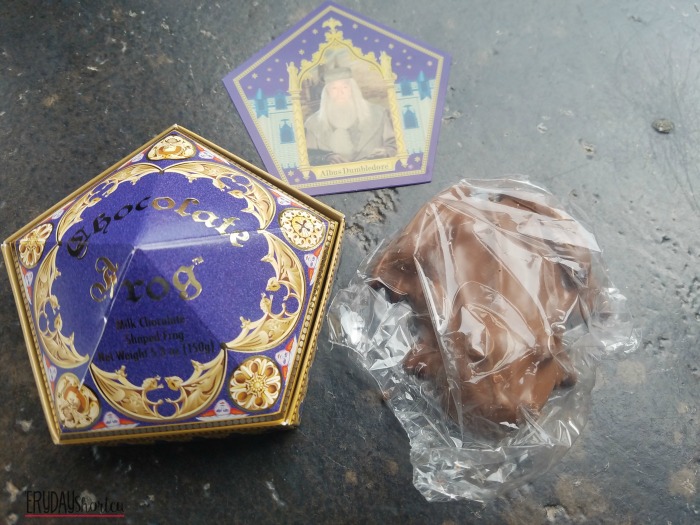 Get a Chocolate Frog
Be sure to stop in Honeydukes candy shop located just inside the Wizarding World adjacent to Zonko's. While they carry the most popular wizarding sweets from the Harry Potter series be sure to grab a chocolate frog while you are in there. They are solid and pretty big so it may take a few days to eat unless you are sharing. And when you leave the store make sure to complete the trick at the window of Honeydukes to reveal a chocolate frog in the box to hear him ribbit.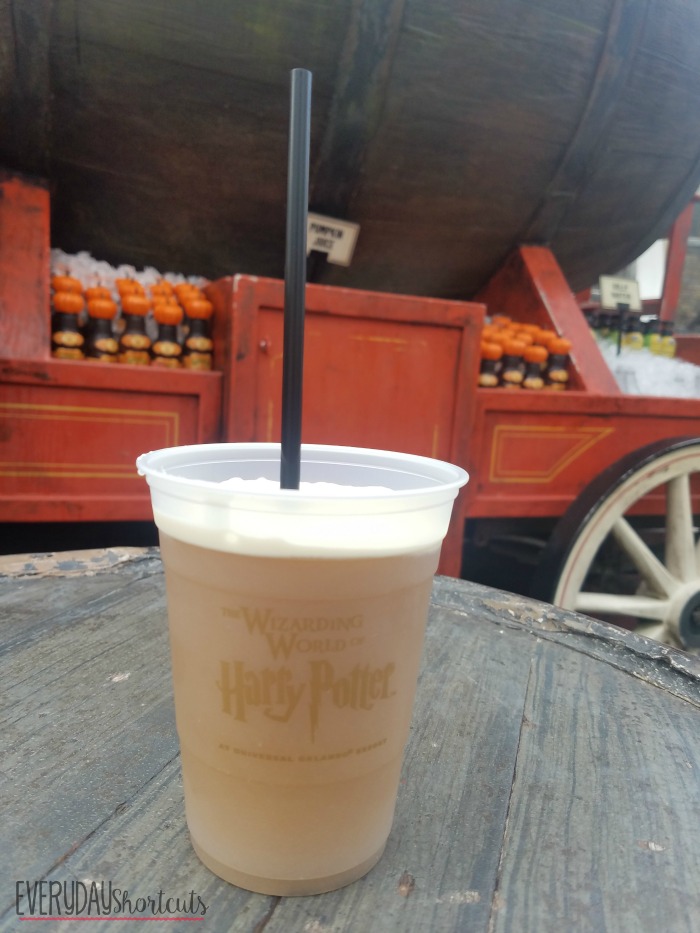 Grab a Butterbeer Drink
If you have never tried Butterbeer, it is a must when you visit Harry Potter World. Butterbeer is an alcohol-free soft drink that has a creamy butterscotch taste and topped with foam. You can order it frozen or cold. What's the difference? The frozen is a bit sweeter than the cold but pretty much the same. It just depends on if you want a thicker cooler drink with a frozen one or like you are a drinking a soda with the cold one. I personally like the cold version myself but I will leave that decision up to you when you try it.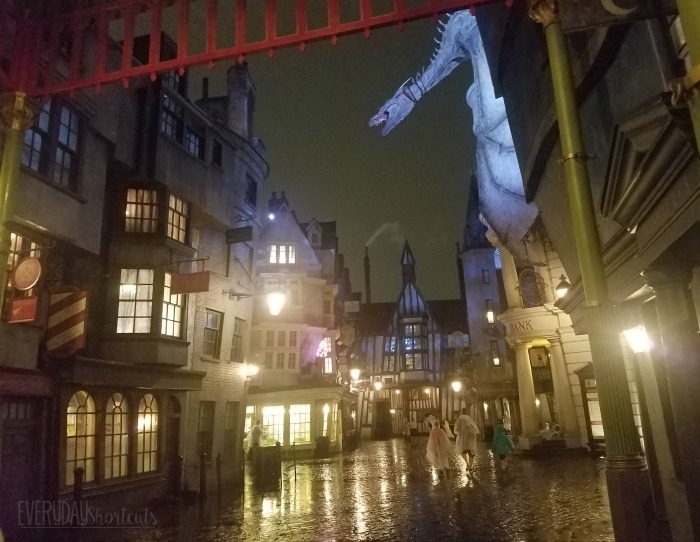 Consider Staying Until Dark
The world of Harry Potter is truly an incredible sight at the sun fades into the sky. Not to mention as the sun goes down, the crowds start to diminish. This means anything you haven't had a chance to do is now up for grabs. So, stay until dark to make sure you can get through anything and everything you wanted to do.
What to learn more? Visit my other travel tips to Universal Studios and Islands of Adventure!