A Guide to Everything Universal Studios Orlando
Are you going to Universal Studios Orlando? You are in for a wild, adventures, and memorable experiences of a lifetime! If this is your first time to Universal Studios, you're probably wondering what to expect, what to do, and how to get the most out of your adventure. Here's a guide to everything Universal Studios!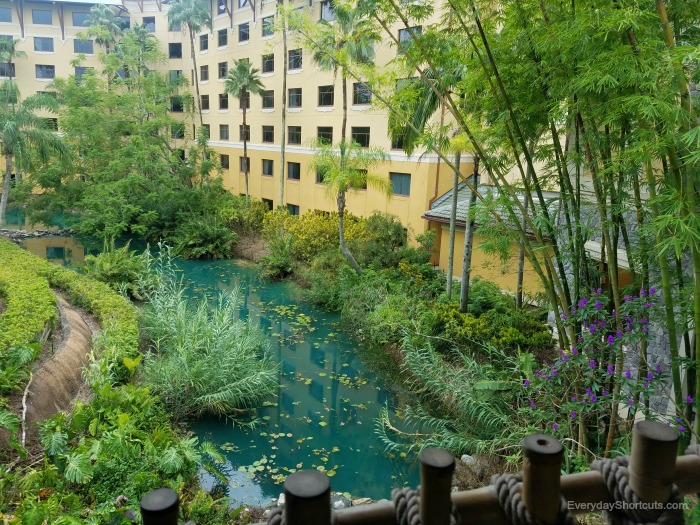 Get Your Sleep
First and foremost, you want to make sure you get enough sleep. Universal Studios is a huge place, and if you want to get the most out of it, you want to be refreshed and ready for it. Universal Studios has some of the best resorts and hotels right in the area. Here's a few we love:
Lowe's Royal Pacific Hotel: This beautiful hotel takes you on a South Pacific adventure. With mouth-watering restaurants, exquisite suite style rooms, and breathtaking views, you will sleep like a baby at Lowe's Royal Pacific Hotel.
Lowe's Cabana Bay Resort: With a beautiful view of the Cabana Bay Beach, the ability to choose between family suites with a kitchenette or standard rooms and a lazy river to enjoy, rest is no obstacle here.
Hard Rock Hotel: Even celebrities need their beauty sleep. Hard Rock Hotel treats you just like a celebrity with music inspired suites that will have you sleeping like a baby.
Places to Visit at Universal Studios
Universal Studios is so huge that you just may not be able to see all of it on your first trip there. Of course, that is what keeps you coming back year after year. It never gets old and there are always new things to do. However, if you can't make it through the entire park, here's what you want to get through before you leave:
Hollywood Rip Ride Rockit: Thrill-seekers who love music, this ride is for you. Climb up 17 stories high at 65MPH while listening to your favorite song that you choose before you ride.
Harry Potter World and Diagon Alley: The wizarding world of Harry Potter is one you won't want to miss. Join Harry in a forbidden adventure in 3-D HD. Take a ride on the "Flight of the Hippogriff," get hot or ice-cold at Diagon Alley, and discover the magic you have inside.
Check out the Blue Man Group: Rides are some of the most popular attractions at these parks, but don't forget to chill with a little theatrical amusement. The Blue Man Group is a comical theatrical performance that combines rock concert, dance party, and multi-sensory experience.
Revenge of the Mummy: How dare you enter the mummy's temple? He is now awaken and it's time to take on some terrifying thrills while you come face to face with the mummy himself. This is a great indoor ride especially on a rainy day where it travels up to speeds of 45MPH and in complete darkness.
Minion Mayhem: Inspired by "Despicable Me," Minion Mayhem is a fun adventure for the whole family. With laughable moments in the super silly fun land, an outdoor family play zone, and 3-D simulator ride, you're in for a fun experience.
Transformers The Ride: This out of this world ride with HD 3-D immersion will flying to the next generation. You don't want to miss this amazing ride at Universal Studios.
Jurassic Park the Ride: Bringing the extinct back to life, this water raft ride will have you screaming for mercy as you plummet down an 84-foot waterfall and come face to face with a real T-Rex.
The Simpsons Ride: Who doesn't like the Simpsons? This timeless classic is a ride you won't want to miss as you venture through the infamous Simpson town featuring Krusty Burger, Luigi's Pizz, Phineas Q Butterfat's 5600 Flavors of Ice Cream, Moe's Tavern, Duff's Brewery, and all of the city of Springfield.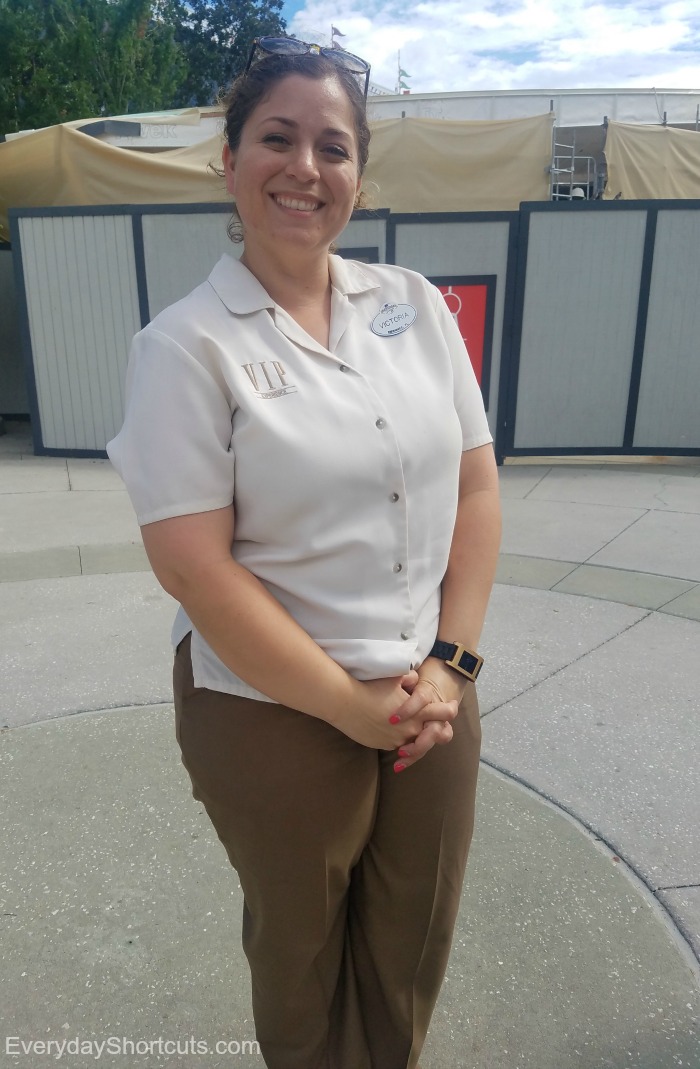 Take a VIP Tour
If this is your first time at Universal Studios, you will want to take the VIP tour. This unlimited behind the scenes look is an experience that can't be beaten. Here's what you get to do:
Hop on a trolley that lets you tour the backlot, disembark and explore areas that are not open to the general public. This means your special!
Have your own VIP guide who gives you front of the line access to all the rides, finds the best seats in any show and gives you the low down history on Universal Studios.
You get a gourmet lunch in a private VIP dining room with valet parking and special entrance to and from the park.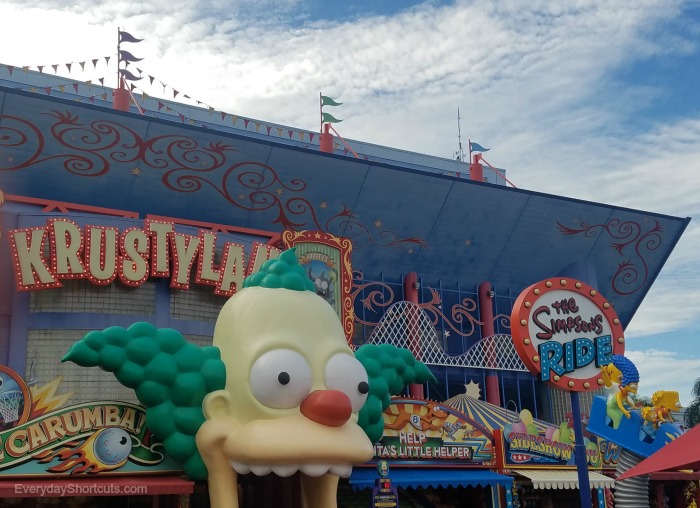 Take the Path Less Traveled
Whenever you head to an amusement park, you have to expect long lines. A tip is to take the path less traveled. When people walk into the park, they usually will head in the "right" out of habit. Start your adventure to the lefts or in the opposite direction of the way most guests are going to grab those shorter lines and get more experiences.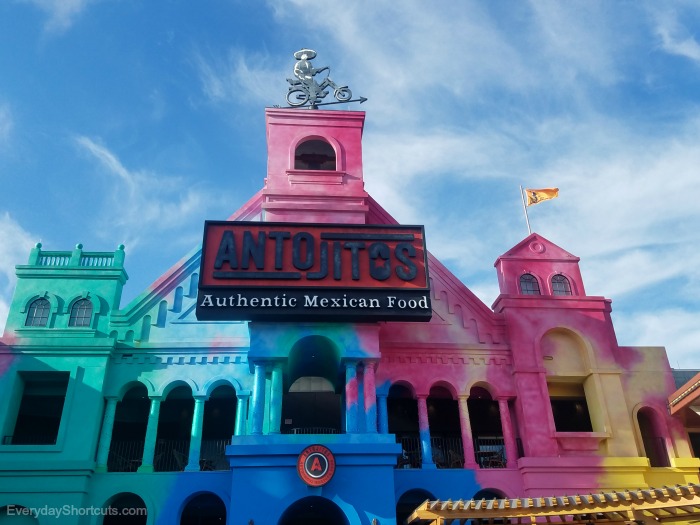 Enjoy the Nightlife and Food at City Walks
The fun at Universal Studios doesn't just stop at the park itself.  With over 25 stores, 30 dining destinations, a 19 screen movie theater, and 6 nightclubs, City Walk will keep the entertainment going the whole time you are there. Not to mention the 5 Towers Concert Venue offers FREE, live entertainment all year-long. Take one night to explore the fabulous restaurants, experience the nightlife, and enjoy free entertainment that can't be beaten at the City Walk.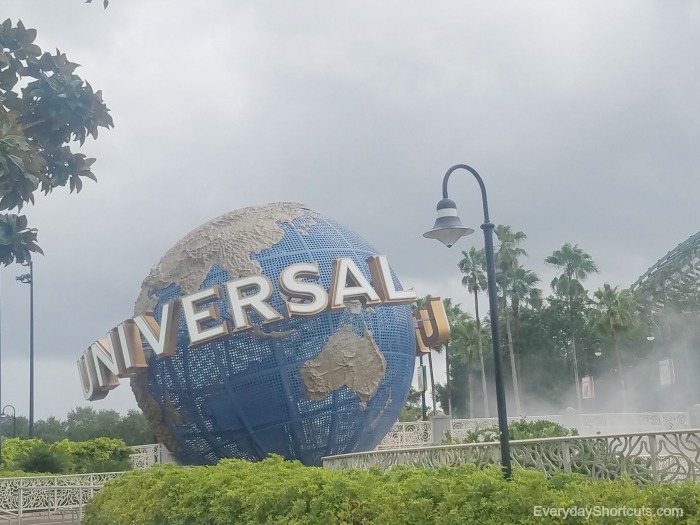 Universal Studios is one of the most sought after experiences in the world! Make the most of it! What would you recommend doing at Universal Studios on a first time visit? Share in the comments below!