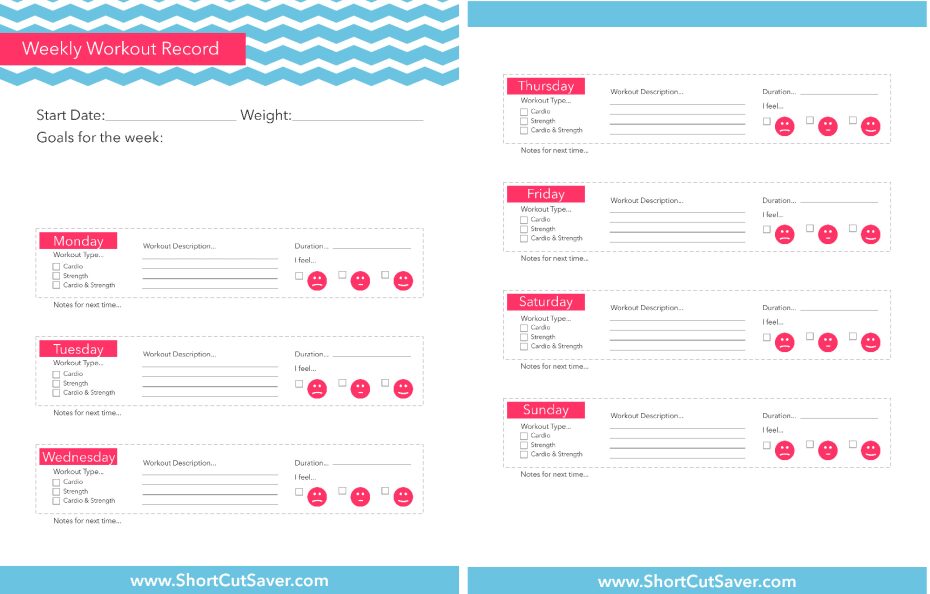 PRINT YOUR FREE WORKOUT CHART HERE
My workouts tend to stay about the same since it is what I like to do so I stick with it. I try to workout about 5 days a week. Sometimes that doesn't always happen if we have things planned throughout the week. And I don't beat myself up over it. I like to run about 3 times a week and the other 2 I try to incorporate Zumba and Pilates with a strength training.
I like to keep track of my workouts on a chart to see my progress and it makes me feel good to see how my workout was. I have made a chart for all of you to keep track of your workouts as well. It is a 7 week chart where you can check mark the workout type, add the description, amount of time you worked out, and how you felt about it.
You can even make a binder and keep track of your workouts for an entire year. I like to do that and go back and see what I did and what worked for me.
Head on over here to print your FREE Workout Chart!