This post was sponsored by Gray Away as part of an Influencer Activation and all opinions expressed in my post are my own.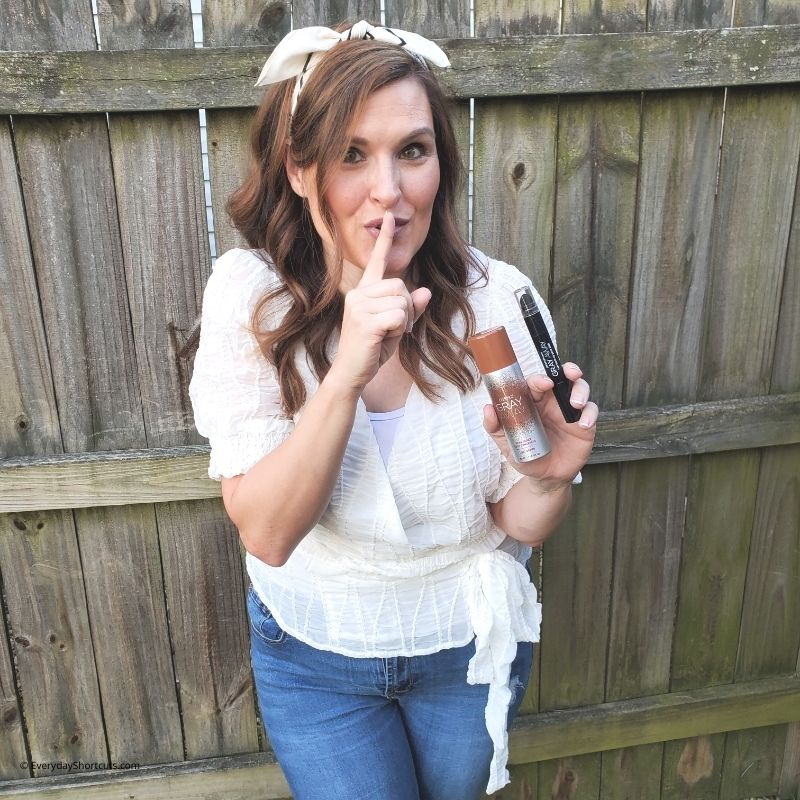 I have a secret to tell….hairdressers don't color their hair as often as you think. Our roots don't show because we have tricks to help hide them. As a hairdresser for 25 years, I've watched and done these hacks to hide gray roots.
Hairdressers don't have a lot of time when it comes to their own hair because we are usually booked solid and at the end of the day exhausted. Trying to find a stylist in the salon to do your own hair is nearly impossible so it's either try to do it yourself (which I've mastered highlighting on myself for this reason) or squeeze in if a client cancels.
Not every hairdresser shares their secrets but I'm going to spill the tea to help cover those grays you until you can get back to the salon.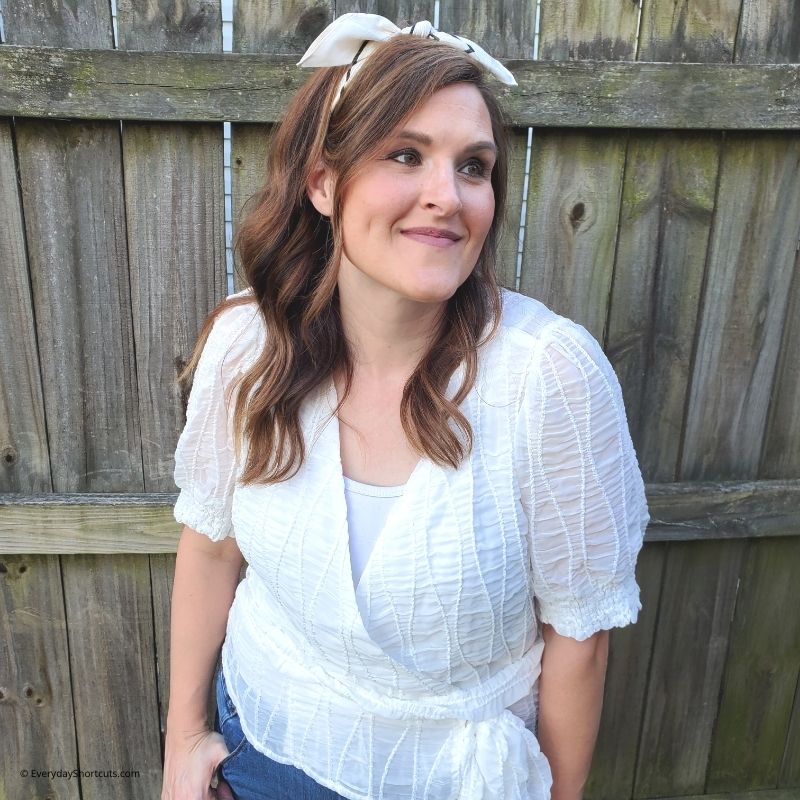 Cover Hairline with a Scarf or Headband
This is one of the easiest ways to hide grays if you have a scarf or a headband and is a cute accessory to any outfit. There are so many cute ways you can wear it from wrapping it around the hairline and tie or as a hair wrap.
Pump Up the Hair Volume
Add volume to your hair by backcombing it, using a root lifter, velcro rollers or a round brush with heat. These tricks will add volume to your hair while disguising the grays underneath all that volume.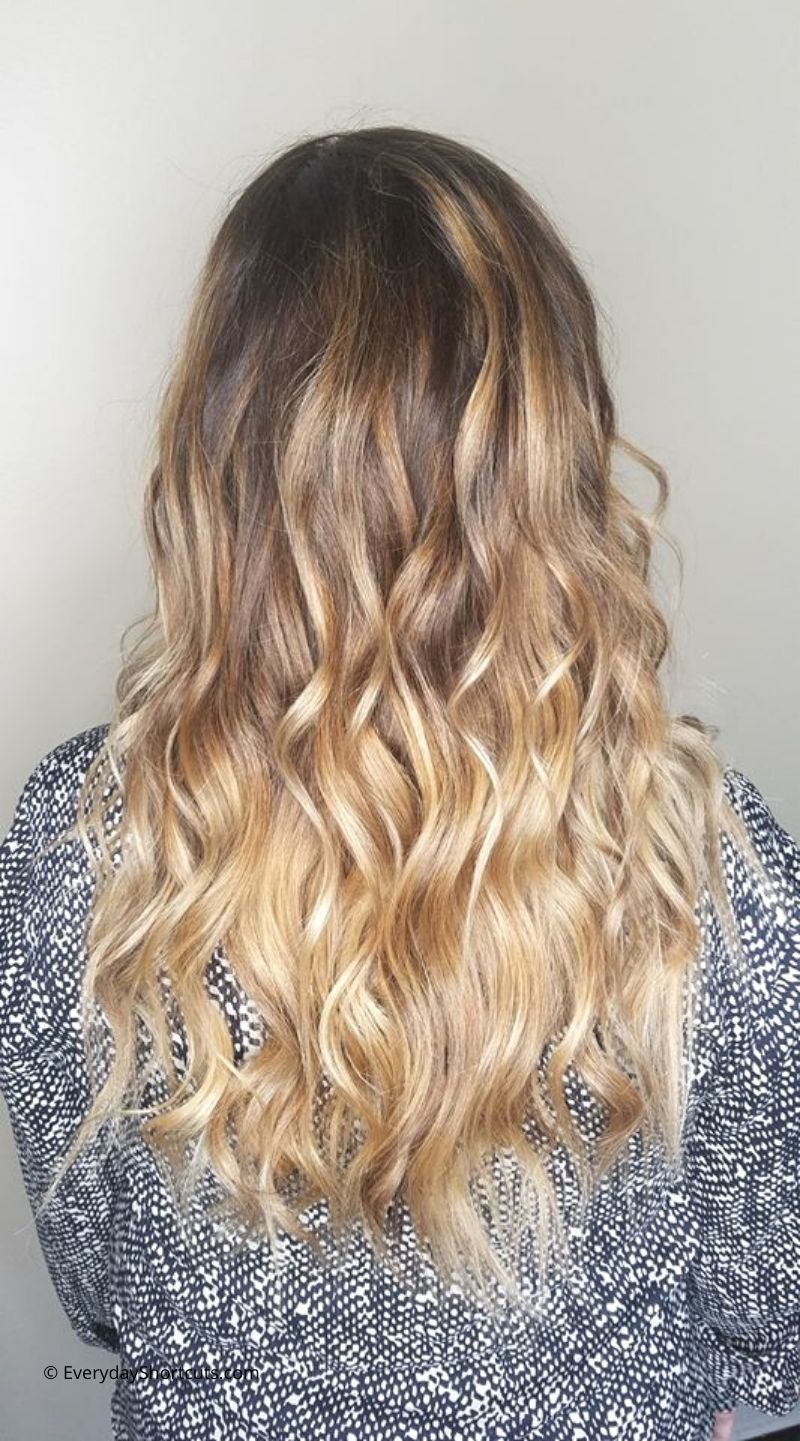 Add Highlights
Choose blonde highlights to distinguish the gray as it grows in. This is a great way to extend hair color appointments and will blend in much easier as the hair grows out. Consult with your stylist before doing so.
Change Your Part
Something so simple as in changing your part can instantly hide gray hair. Choose a side that has less gray and part it to that side. Sometimes changing your whole hairstyle can do the trick also such as braids or a messy bun with a scarf. Play around with your hair until you get it to how you want it.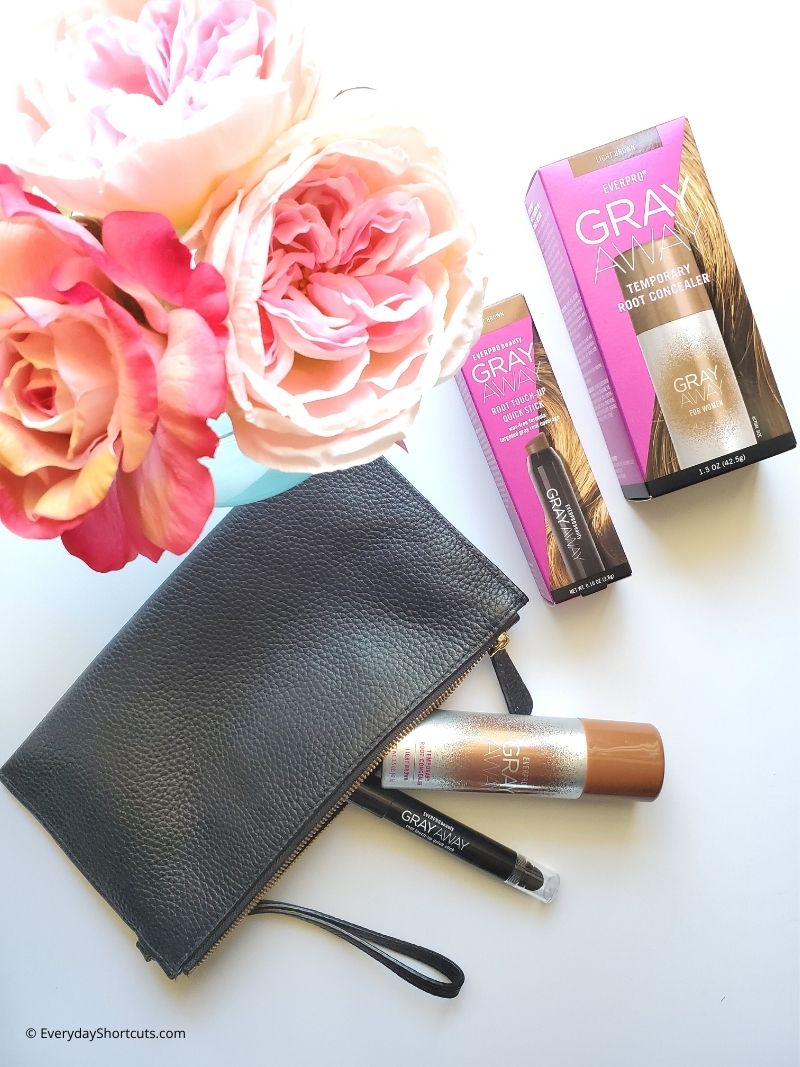 Root Cover Sprays or Sticks
The most genius way to cover those grays in between salon visits is using a root touch-up quick stick or temporary root concealer spray. Gray Away found at ULTA Beauty makes salon-quality products that can be applied in minutes and make it look like you just stepped out of a salon. And you can get $3 off till 8/22!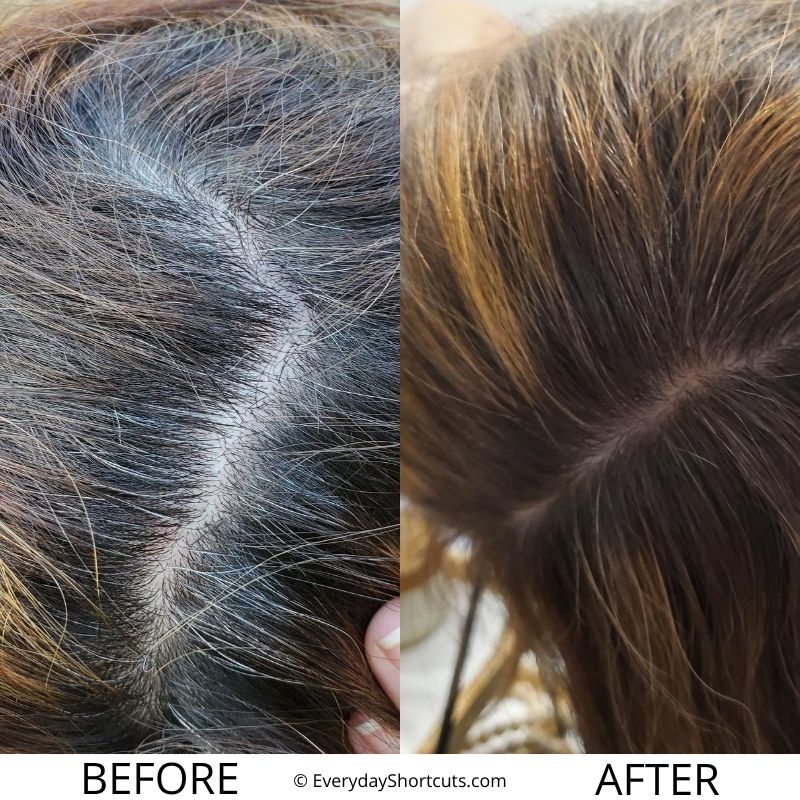 This is the most used trick from stylist for years and still used to this day. It's a fast and easy way to touch up and cover gray roots for when you're busy, can't make it to the salon or on the go. I like to keep both Gray Away Temporary Root Concealer Spray and Root Touch-Up Quick Stick on me at all times for these emergency situations.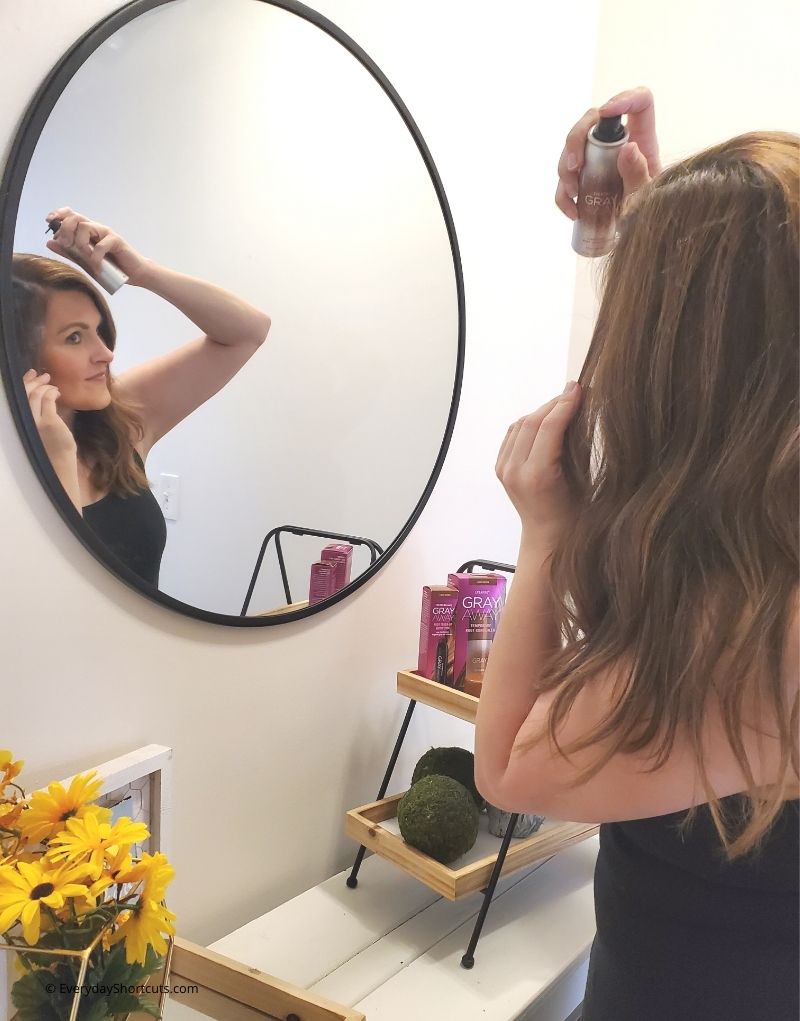 The Temporary Root Concealer Spray comes in lots of shades to match your hair color. To apply, shake well before use. Use on dry hair holding the can 2-3 inches from hair as you move your hand continuously when you spray making sure the grays are evenly covered. Let dry for 2-3 minutes and style as usual.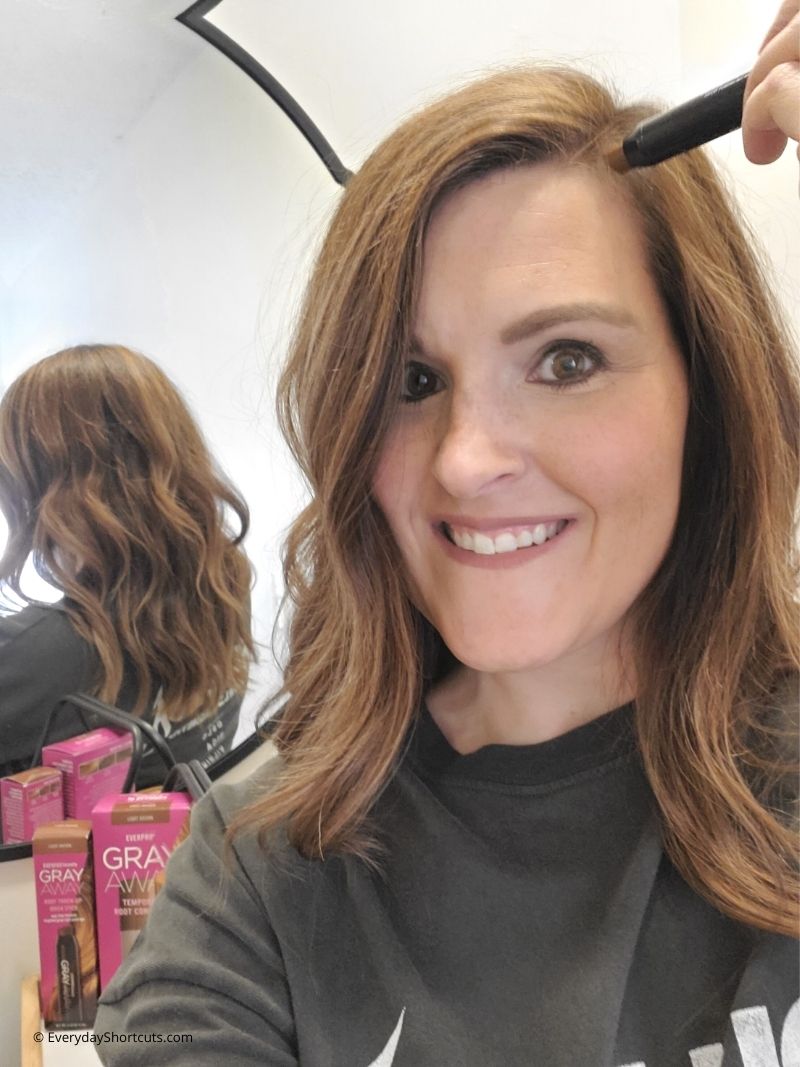 The Root Touch-Up Quick Stick is great to cover the grays around the hairline. It is a dual-ended stick with an angled tip for precise application and a sponge tip for effortless blending. To apply, color on dry hair around hairline until desired coverage is achieved. Use the sponge to blend the color in with your natural hair.
Hope these tips helped you hide your grays when you can't get to the salon. Do you have any other tricks?