Disclosure: I received 2 complimentary meals through a campaign from New Creative Media  to visit The Corner Alley. All opinions are 100% my own.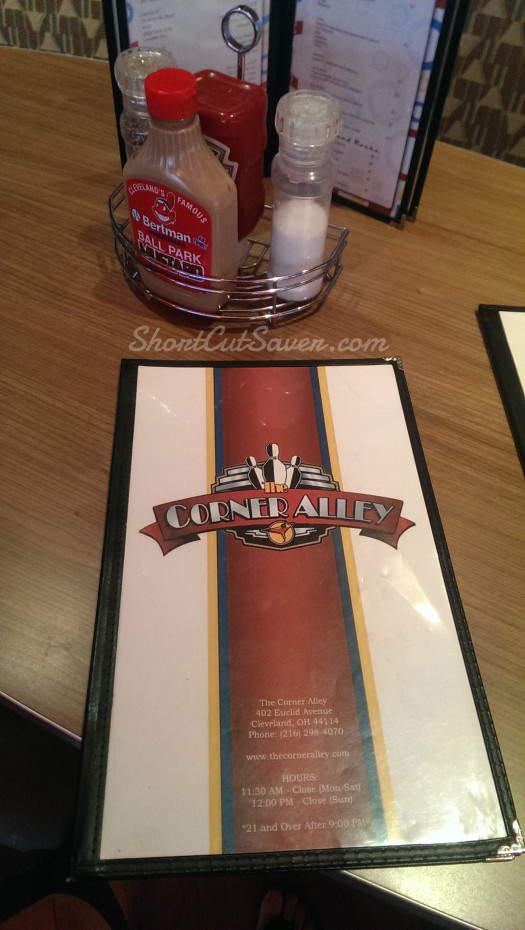 The Corner Alley located in Cleveland, OH is like not your average restaurant. It is a bowling alley, restaurant, and martini bar. Yes, you can get all 3 in one amazing place. They have 16 lanes of bowling, 2 sleek bars, and the 4th Street Bar & Grill Restaurant. So you can enjoy a good drink and food while having fun.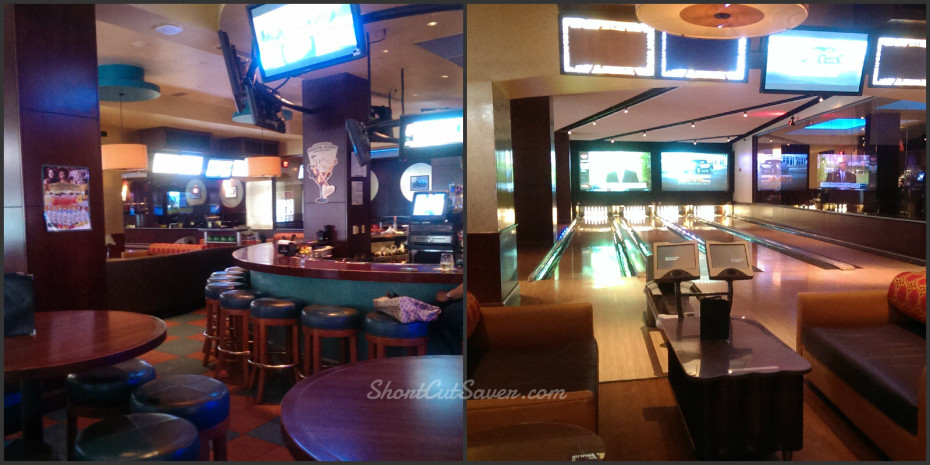 I was quite impressed when I arrived at The Corner Alley. It is literally on the corner of 4th and Euclid Street in Cleveland, OH. Just a few minutes down the street from the Wyndham Hotel I stayed at recently. When you walk in, it looks like a super nice casual restaurant. I love the layout along with the modern colors chosen for the restaurant.
There were so many great options to choose from the menu. Since we were there for lunch we choose from the lunch menu that consisted of salads, burgers, sandwiches, entrees, and more.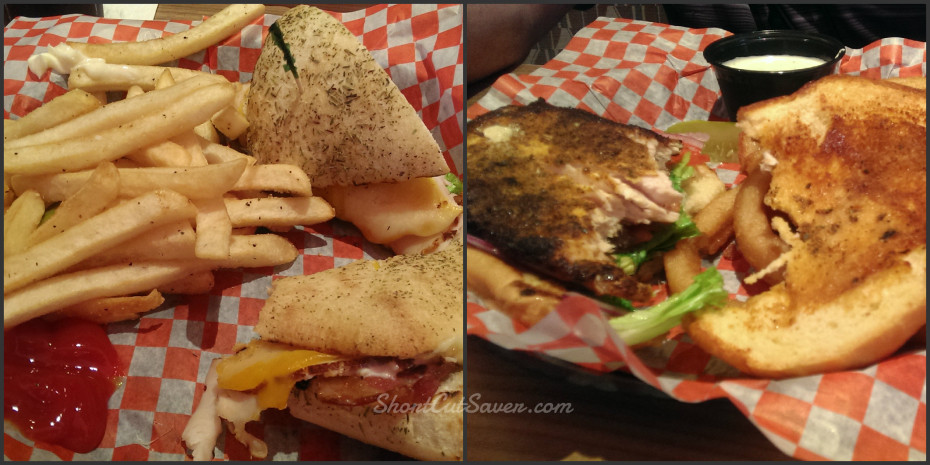 I choose the 4th Street Club on Rosemary bread and my husband choose the Blackened Mahi sandwich on a toasted egg bun. Both of our meals came with fries. When they came out they looked appetizing. We were both pleased with our meals and enjoyed the taste. I was afraid I wouldn't like the Rosemary bun since I am a picky eater but you taste the Rosemary and to me it had great flavor. My husband agreed that the green tartar sauce on his Blackened Mahi sandwich blended great with all the flavors.
Although we didn't bowl at the time we noticed several people bowling during the lunch time. When we walked by again at night the place was packed with bowlers and people enjoying a bite to eat or a drink.
This is one restaurant we give a thumbs up to and will visit again when we are in town.