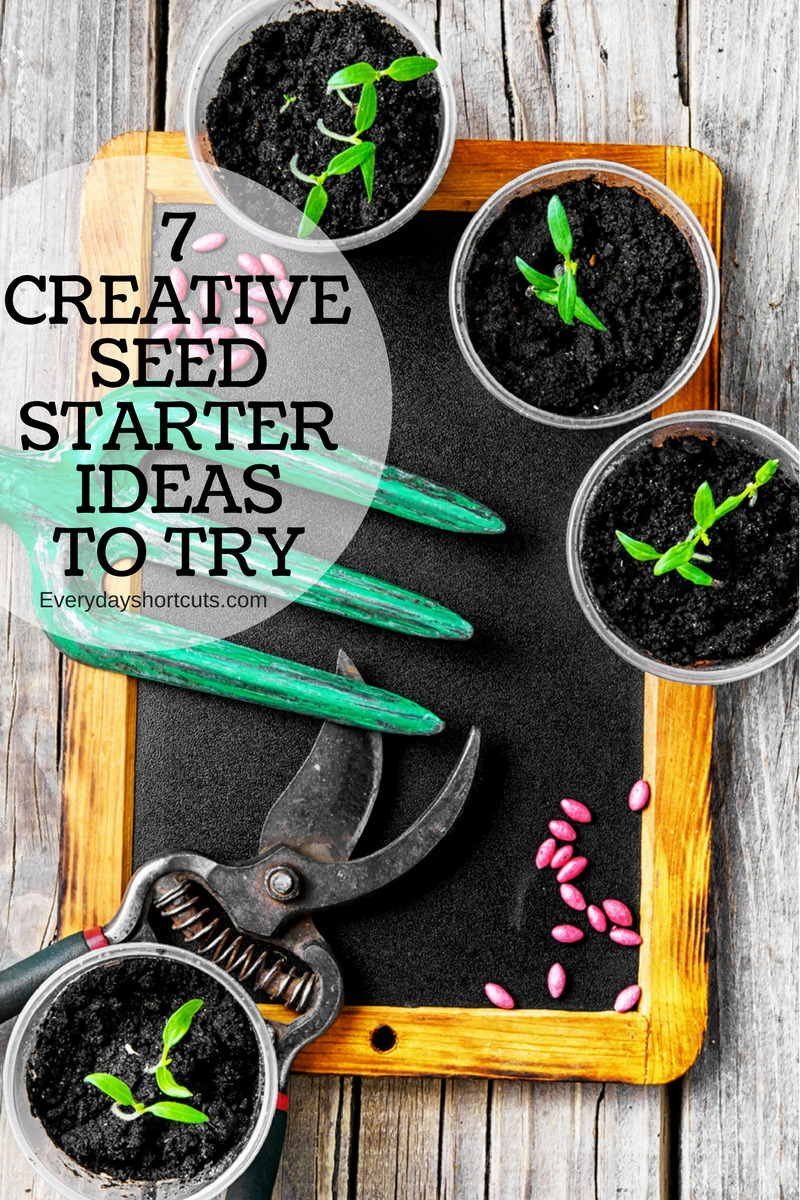 Spring is here and it is time to start your seeds and get the garden ready to flourish. Starting seeds before the first frost can leave you in a bind looking for space and containers for new seedlings. Instead of spending money on small containers or seed pods give these creative DIY options a try.
7 Creative Seed Starter Ideas to Try
Toilet Paper or Paper Towel Tubes
Cut and fold on the bottom of the tubes to make a great upcycled seed starting container. Simply peel away and toss into your compost pile when you are ready to transplant.
Cardboard Egg Cartons
While egg shells are recommended often online they are not the best option because they do not drain well and do not break down fast enough planted into the ground. Cardboard egg cartons are a great option because they start to break down and it is easy to remove the seedlings for planting.
Newspaper
Fold newspaper around a small glass to form a newspaper seed pod. Remove the glass, fold the top down for a bit more support and you are ready to start your seeds while you wait for the last frost to be over with.
Food/Juice Containers
Do you have food containers filling up the recycling bin? Cut off the top of juice boxes or put those old yogurt containers to work again. Rescue the containers your produce came in for quick and easy seed starting storage.
Takeout Containers
Reuse your takeout containers for seed starting. This is a great way to get more use out of items before you send them off to the recycling center.
Ice Cube Trays
Have extra ice cube trays? Ice cube trays are perfect for an easy to reuse seed starting container. For an easy to remove option you can grab silicone ice cube trays.
Cupcake Cups
These are perfect for seedlings that grow fast and need to be placed in the ground within a few days. They break down fast so don't use them for seeds that will be waiting a while. Make sure they don't have a wax coating that would make them take longer to break down.
In the end, the only real limitation on things you can use to start seeds is your own imagination. Take a look around your home at things you would normally toss in the trash or the recycling bin and put them to work in your garden before you toss them. This saves you money and gets an extra use out of otherwise useless things allowing you to do your part to help the environment.