This shop has been compensated by Collective Bias, Inc. and its advertiser. All opinions are mine alone. #FrozenMadeFresh #CollectiveBias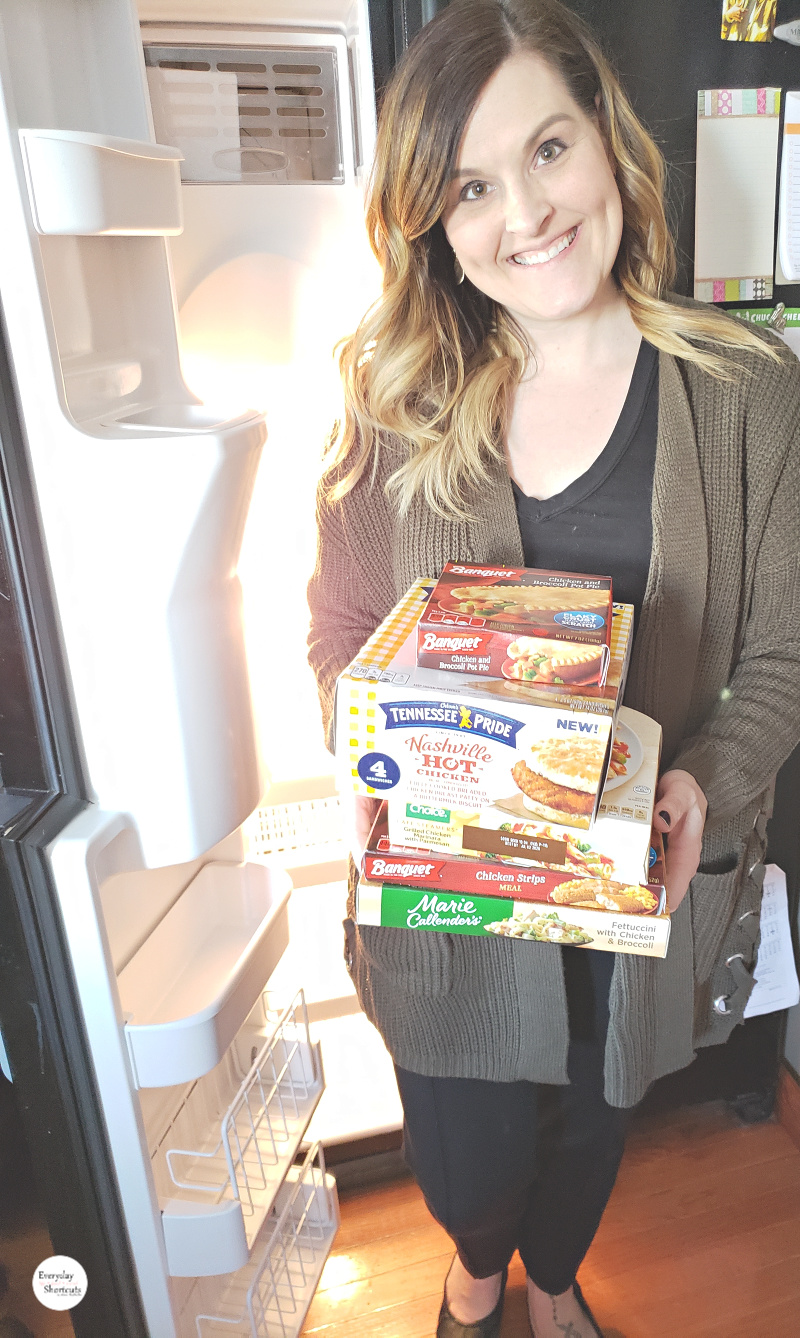 30 Minute Freezer Spring Cleaning
Let's face it; 30-minutes is about all we really have in our schedule to spring clean our freezer. Who has time to wait for it to thaw, clean it, and then clean it some more? Not me! That's why I am giving you the 30-minute freezer spring cleaning guide and then restocking it with some of my favorite freezer meals such as Banquet® Classic Chicken Strips Meal -Served up with sides of tender, sweet corn, and creamy macaroni and cheese, Banquet® Chicken Pot Pie, Marie Callender's® Fettuccine with Chicken & Broccoli, Healthy Choice® Steamer Grilled Chicken Marinara with Parmesan – Healthy, wholesome meals with crisp veggies, tender proteins, and flavorful sauces in every bit, and Odom's Tennessee Pride Nashville Hot Breakfast Sandwich.
#1 Make Some Cleaner
You don't want harsh chemicals being used where you put your food. Foods whether frozen or not can still absorb the leftover chemicals. Instead, you can make your own simple, yet effective cleaner right from home. All you need is white vinegar, water, and a spray bottle.
Simply mix equal parts of white vinegar and water into the spray bottle. If you have any stuck on substances in your freezer, you can also grab the baking soda. Baking soda will act as an abrasive to clean stuck on stuff.
You can also mix your vinegar with super hot water to help melt caked on ice when you spray it in your freezer.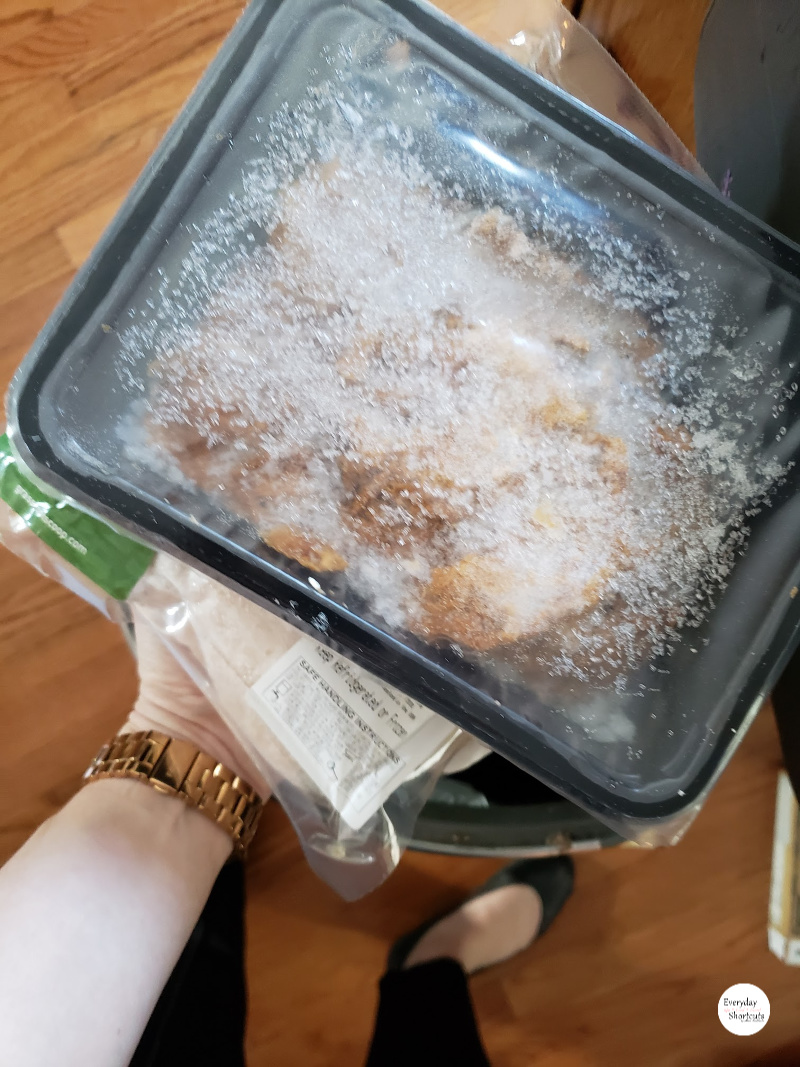 #2 Grab the Trash Can
Get that trash can and go to town. Frozen peas that have been wasting away in the freezer for two-years….trash! That bag of homemade soup grandma gave you last December….trash! Anything that you don't know what it is….trash! Don't worry about opening it, smelling it, or trying to figure out if it's still good. Just throw everything away!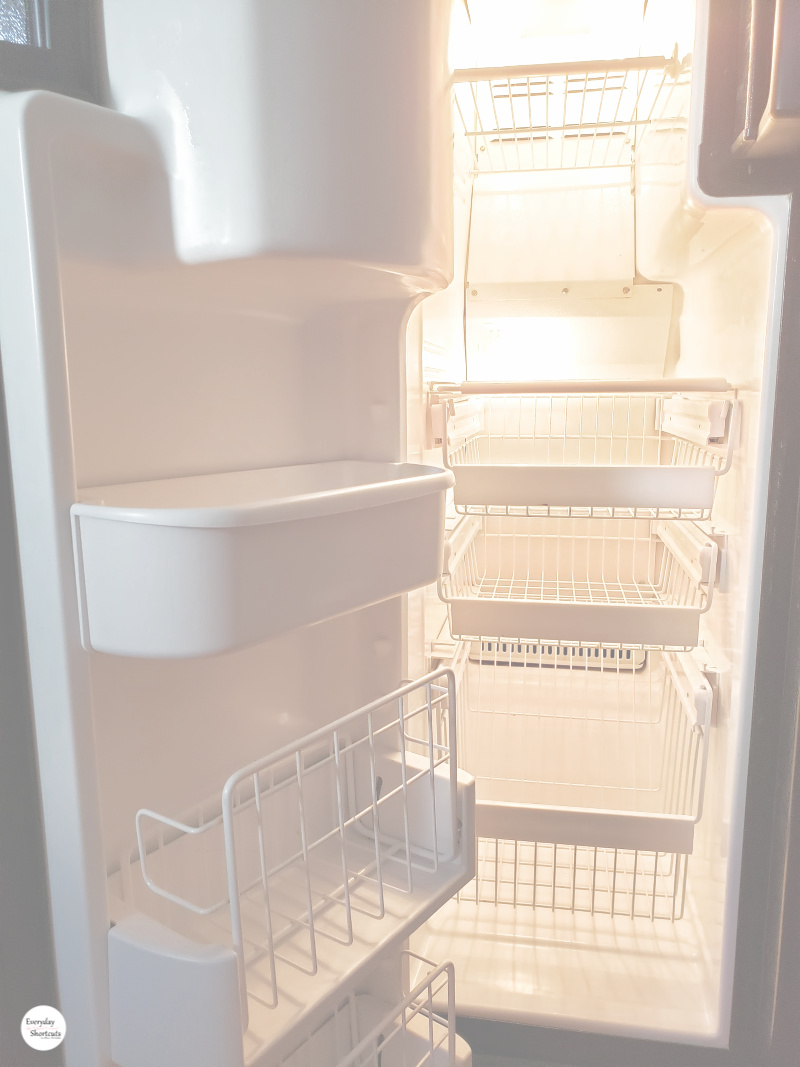 #3 Remove the Rest
Now that your freezer is basically empty, all you have to do is remove what is left and place it on the counter. You know the empty ice cube trays, the frozen veggies you will actually eat, and the steak you just bought last night. That can all be placed on the counter. To avoid cleaning your counter, place items on a towel.
#4 Wipe Out the Freezer
Grab your homemade cleaner and spray down the inside of the freezer along with the shelves. For those hard to clean areas, sprinkle a little baking soda. If you really want to get it clean in a hurry, you can mix your vinegar with hot water which will make the ice easier to come off.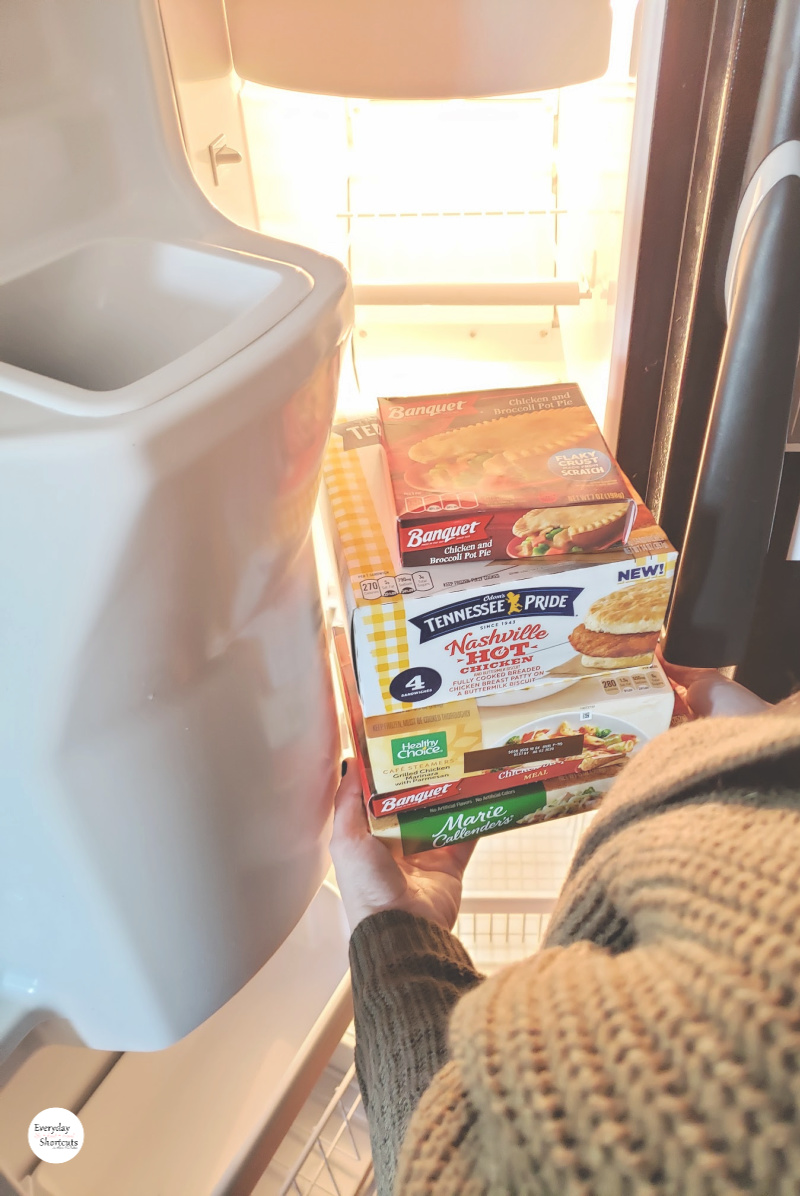 #5 Keep It Clean
Make your spring cleaning easier for next year! Simply place paper towels as a lining on your shelves. The paper towel will catch debris, crumbs, and spills instead of your shelves. Simply replace the paper towels each time you go grocery shopping or every couple of months.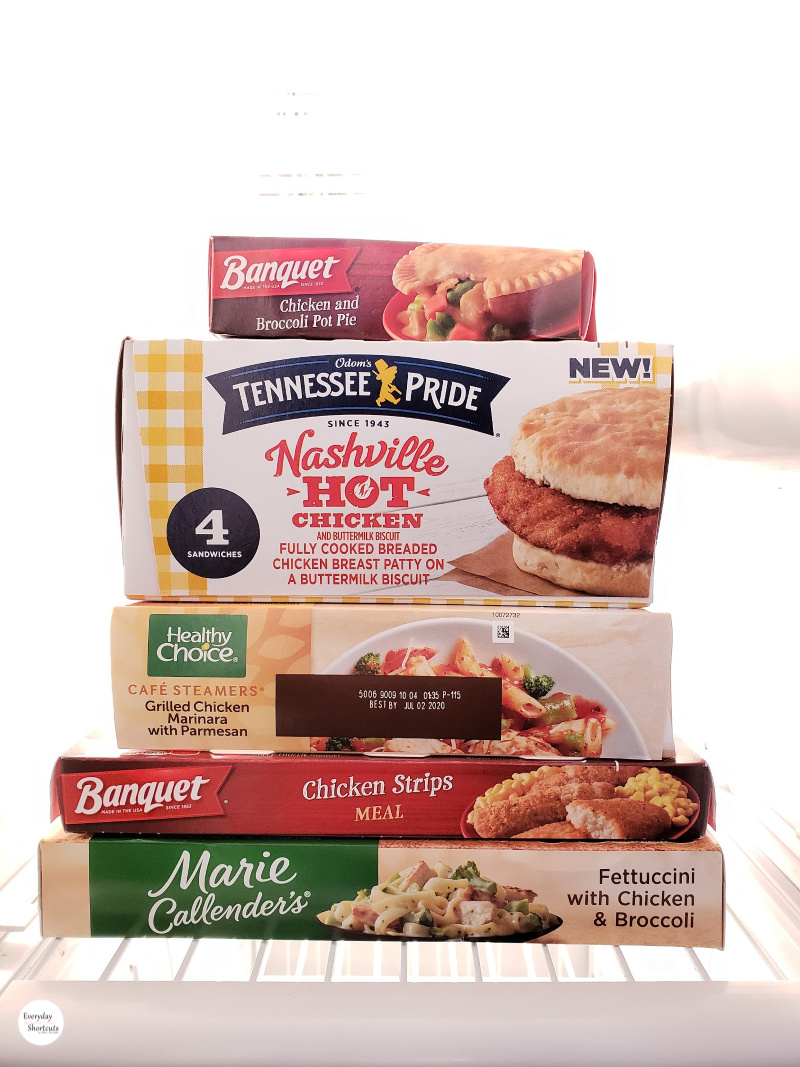 #6 Keep Freezer at Perfect Temp
Keep your freezer levels at the recommended level. You don't want the freezer too warm, but you also don't want it too cold. When the freezer gets too cold you get freezer burnt food and ice build-up that can make cleaning much more difficult. To keep your freezer clean longer, keep it at just the perfect temperature recommended by the manufacturer.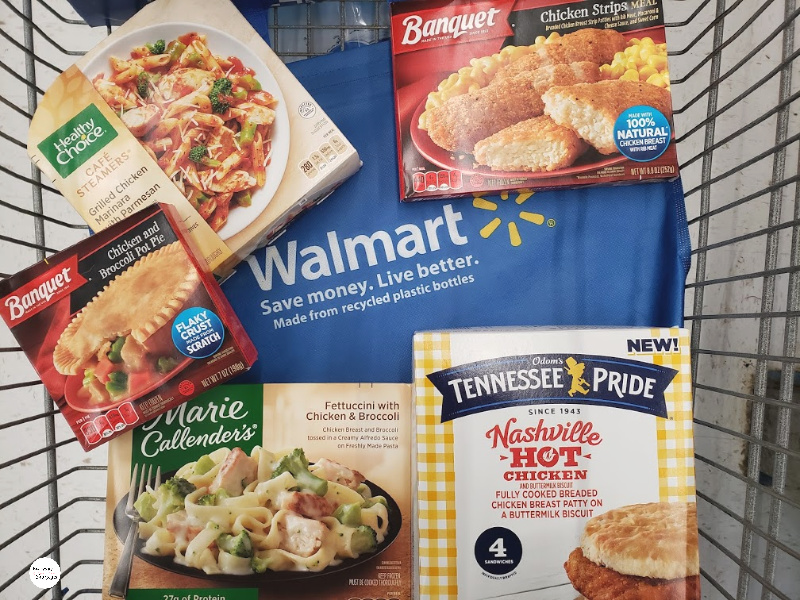 When you're finished with your 30-minute freezer spring cleaning, stock it full with your favorite frozen meals from ConAgra brands. With the ease and versatility of shopping at Walmart, you can find everything you need for breakfast, lunch, and dinner, right down the frozen aisle. During the month of March select Walmart locations will be doing demos along with passing out insulated frozen food bags so be sure to check that out.
How do you clean your freezer in a hurry? Share any freezer cleaning tips you have in the comments below!