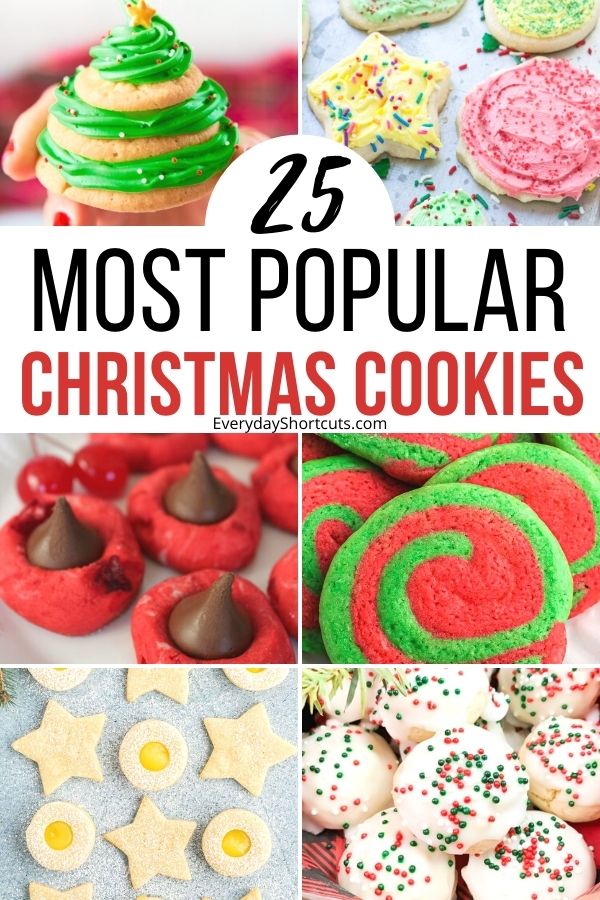 The baking has been nonstop with Christmas around the corner. From cookie exchanges to parties to consuming these 25 Christmas Cookie Recipes are the ones to make this holiday season. This list of cookie recipes has a large variety of cookies from gingerbread, shortbread, sugar and more. Happy Baking!
25 Most Popular Christmas Cookie Recipes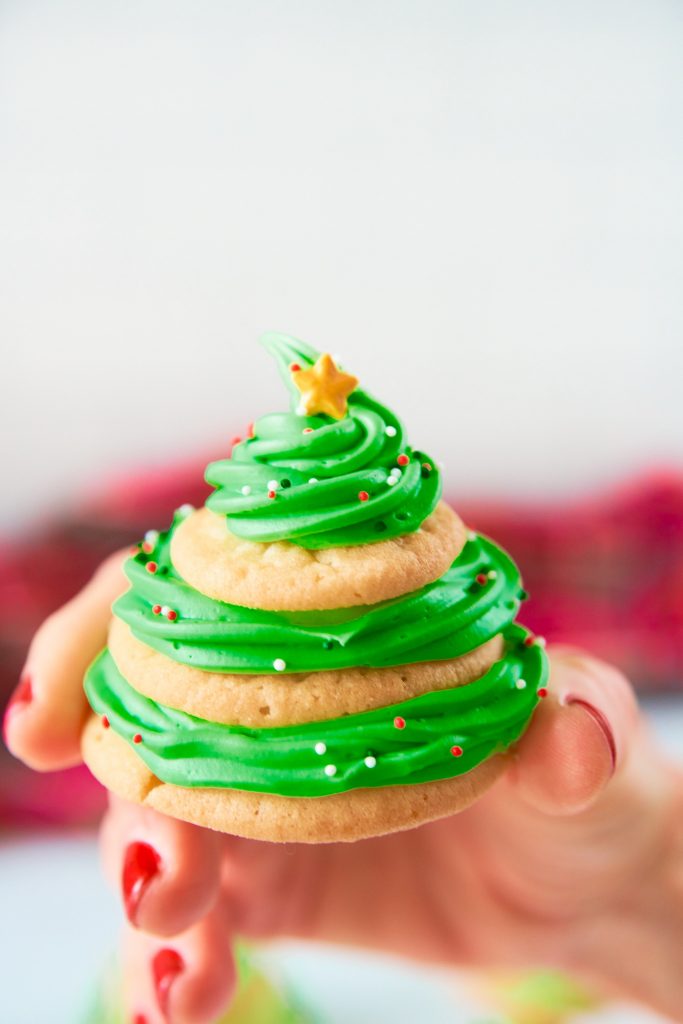 Easy Stacked Sugar Cookie Christmas Tree from Wow It's Veggie – Soft and chewy sugar cookies stacked like a Christmas tree and topped with vanilla icing.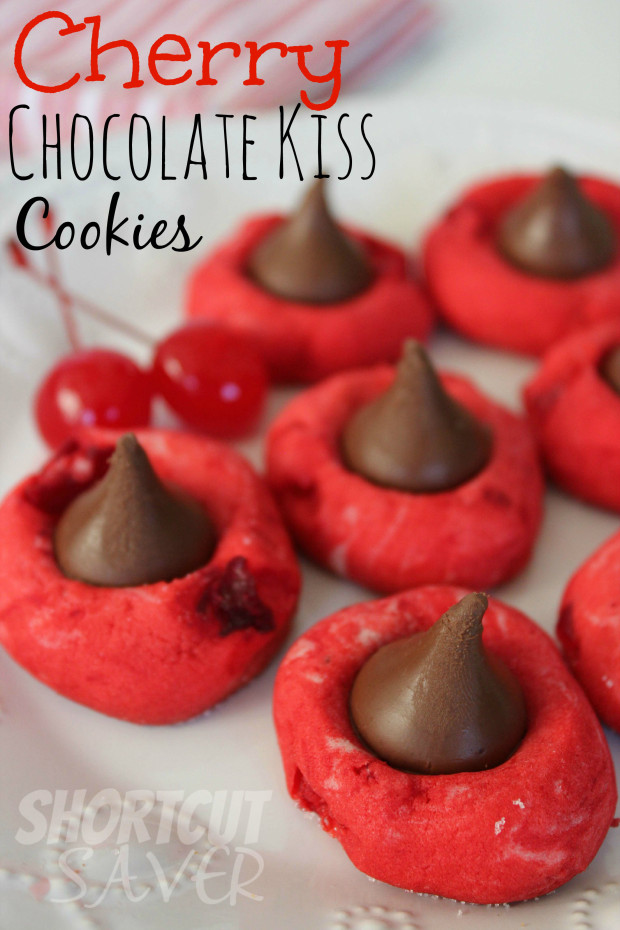 Cherry Chocolate Kiss Cookies from EverydayShortcuts – If you love cherries and chocolate, you'll love this Cherry Chocolate Kiss Cookies recipe. It's a shortbread cookie with a cherry in the middle and a beautiful red color that looks great on the holiday dessert table.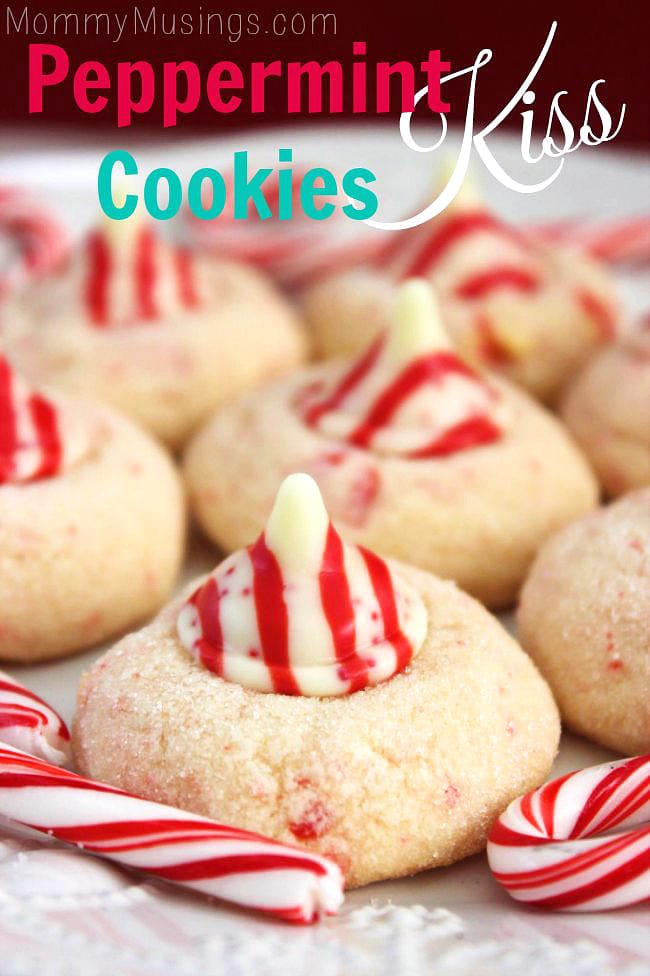 Peppermint Kiss Cookies from Mommy Musings – The perfect holiday cookie with a variation on Hershey's Candy Cane Blossoms but made with crushed candy canes and a bit of peppermint extract.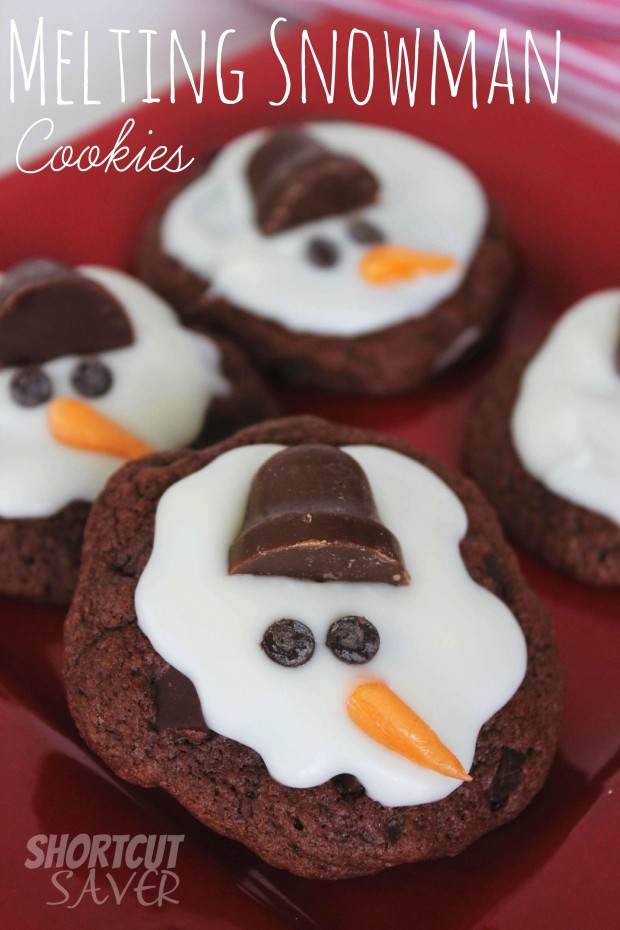 Melting Snowman Cookies from EverydayShortcuts – Not only are these candy-coated cookies delicious, they are also fun to make with the effect of a melting snowman.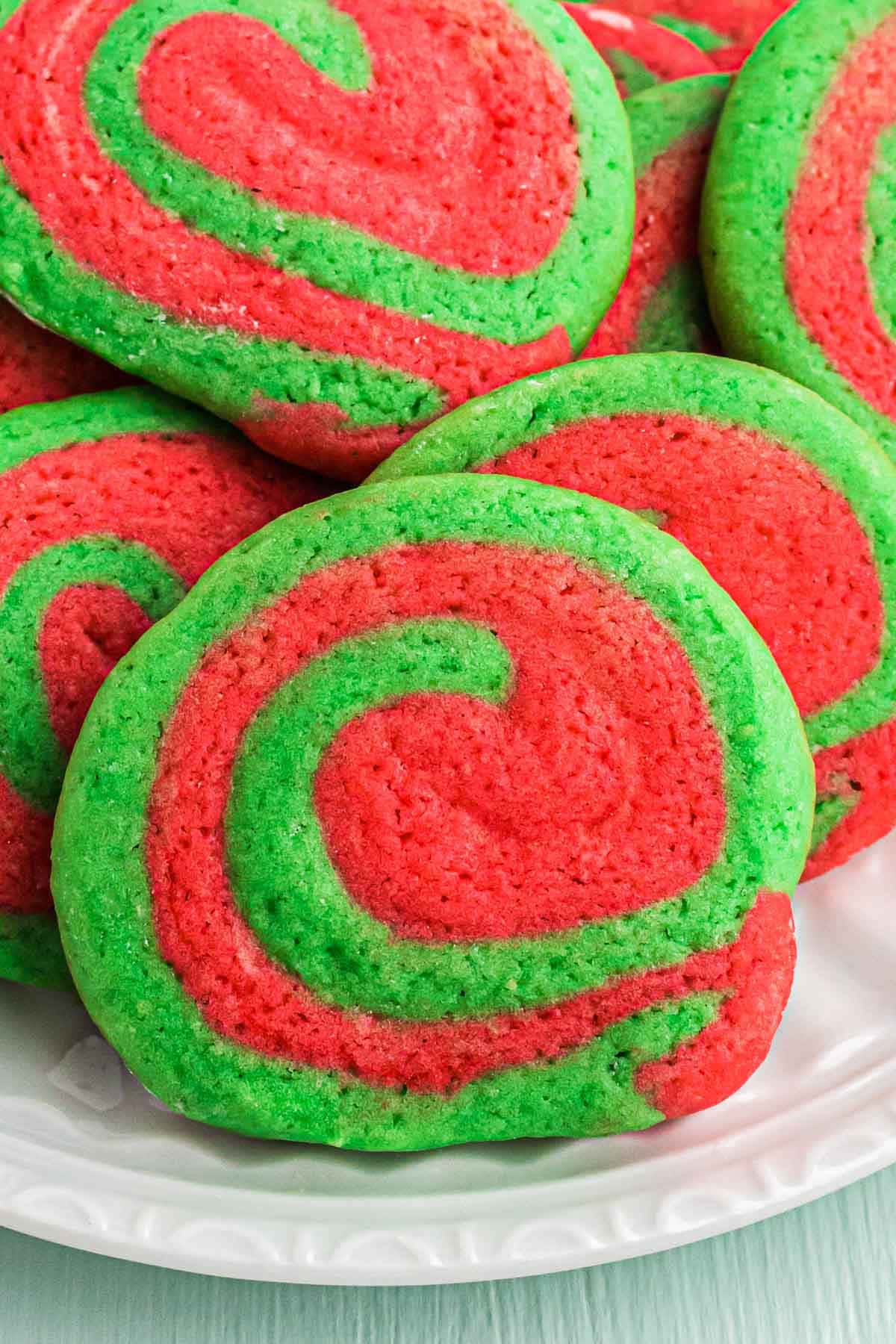 Christmas Pinwheel Cookies from Little Sunny Kitchen – Old- fashion Christmas cookies that are fun to make with red and green Christmas colors.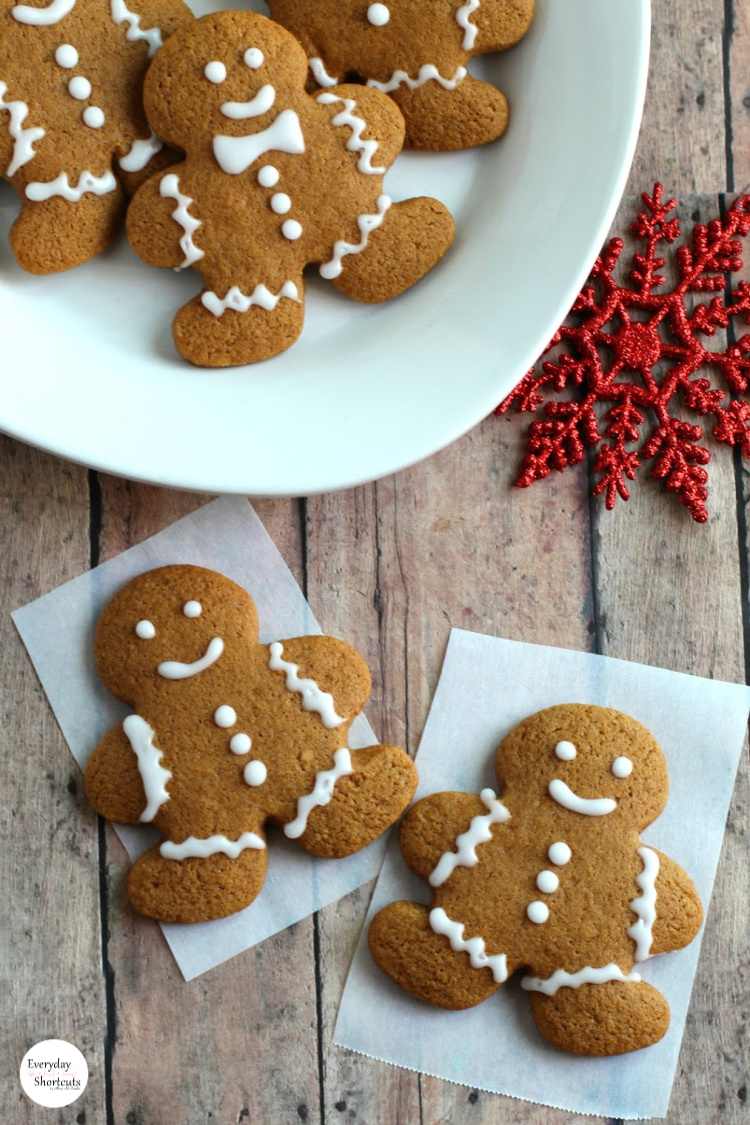 Gluten Free Gingerbread Men Cookies from EverydayShortcuts – Gingerbread men cookies made with gluten-free ingredients and the perfect addition to any cookie platter.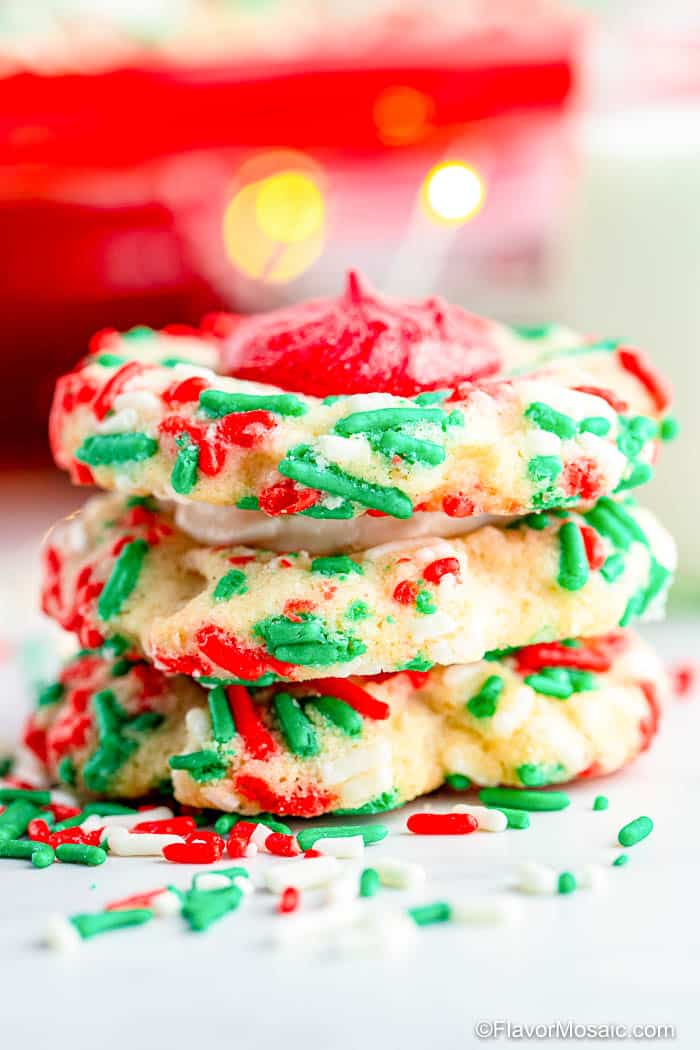 Christmas Shortbread Thumbprint Cookies from Flavor Mosaic – Sweet, buttery shortbread cookies with buttercream icing and covered in red and green sprinkles.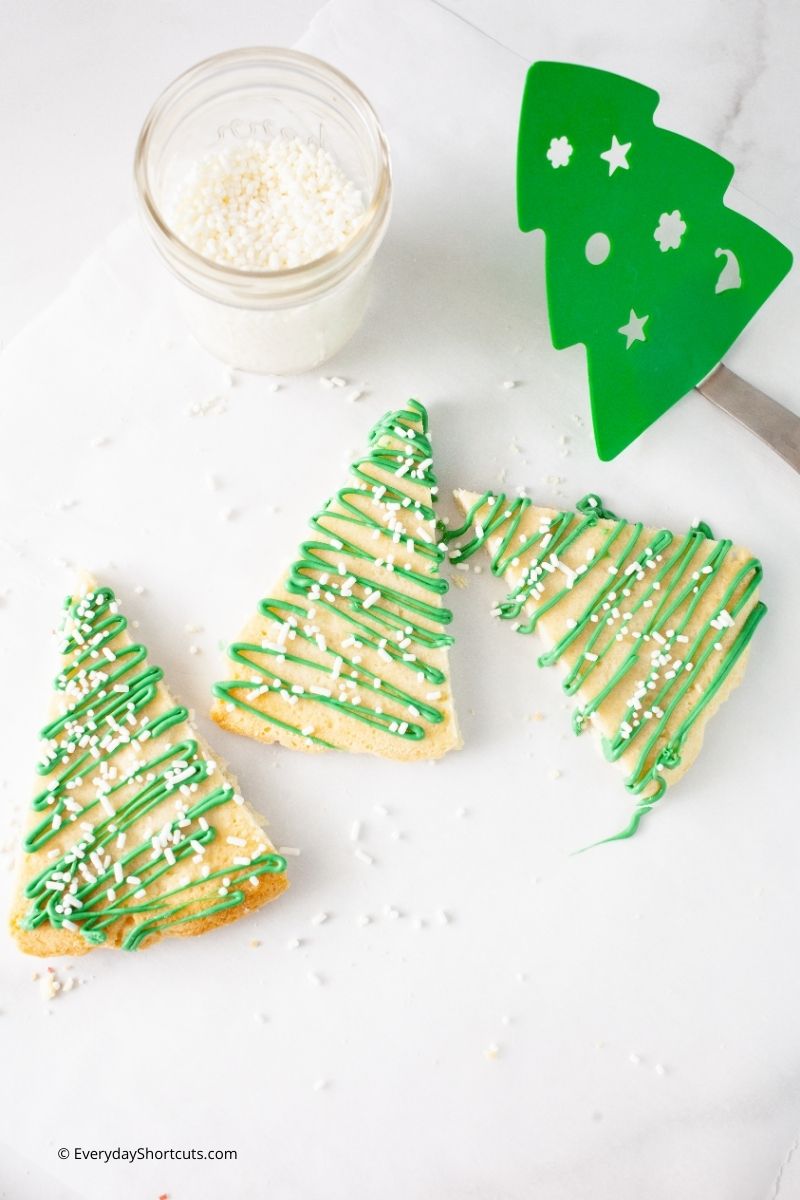 Christmas Tree Shortbread Cookies from EverydayShortcuts – These Christmas Tree Shortbread Cookies are flakey with a sweet vanilla taste, made from scratch, and topped with candy melts and Christmas sprinkles!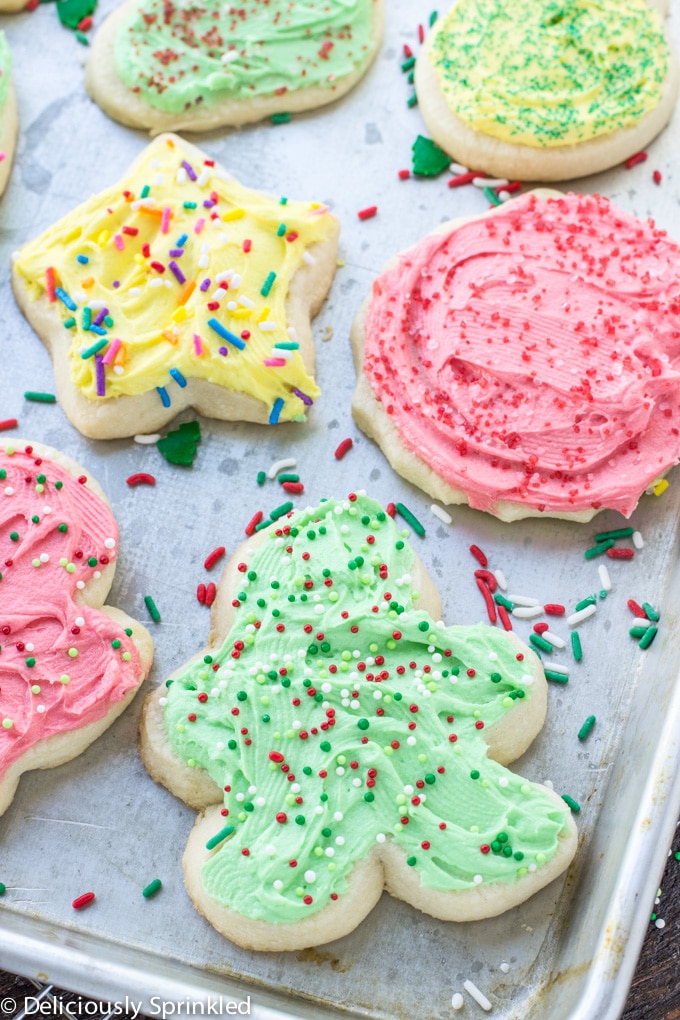 Sugar Cookie Cut Outs from Deliciously Sprinkled – Super easy to make Christmas cut out cookies that will be a family favorite year after year.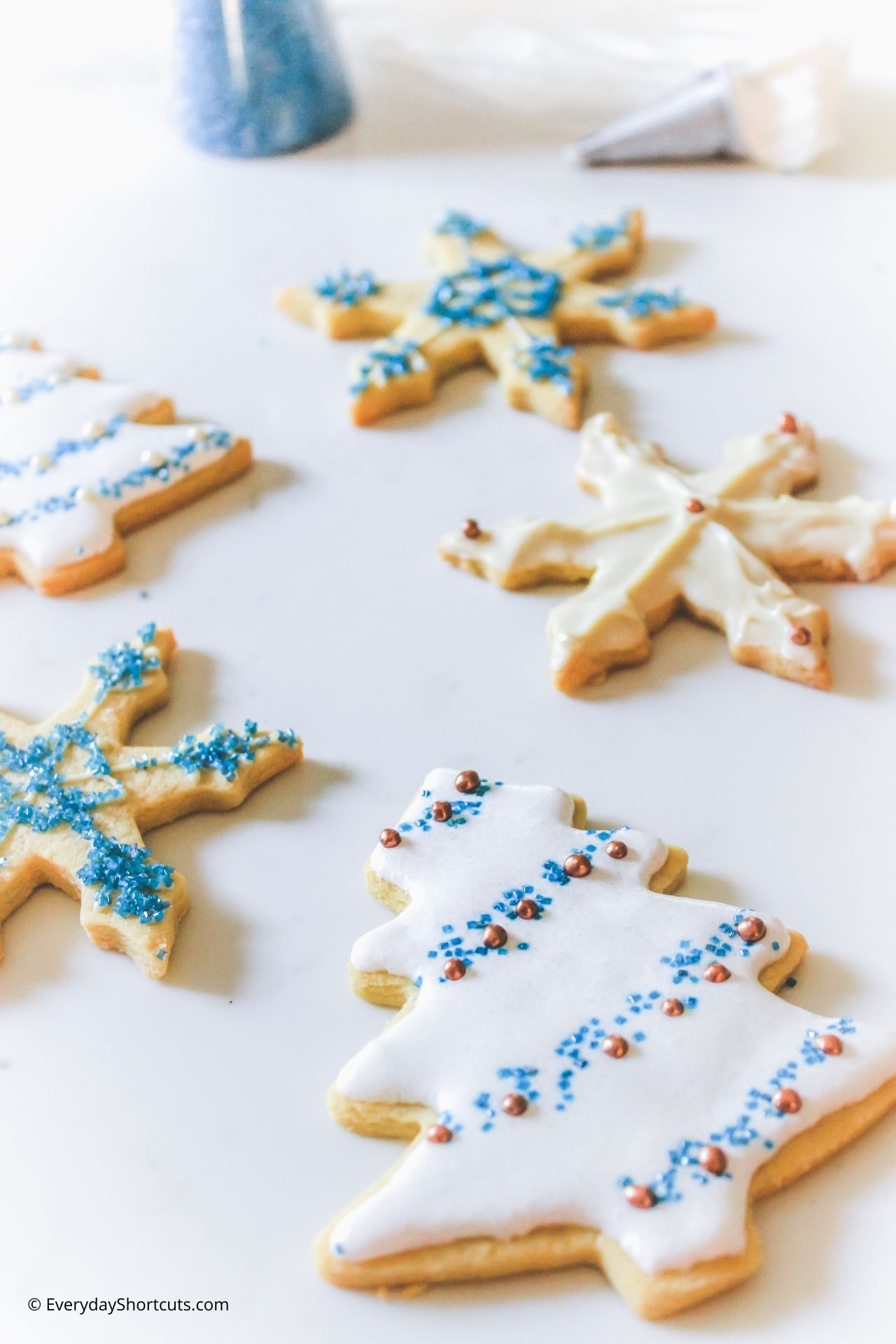 Easy Christmas Sugar Cookies from EverydayShortcuts – These Easy Christmas Sugar Cookies are the best sugar cookie cut outs you'll ever make that are rich, buttery and decorated with royal icing for the perfect holiday cookies!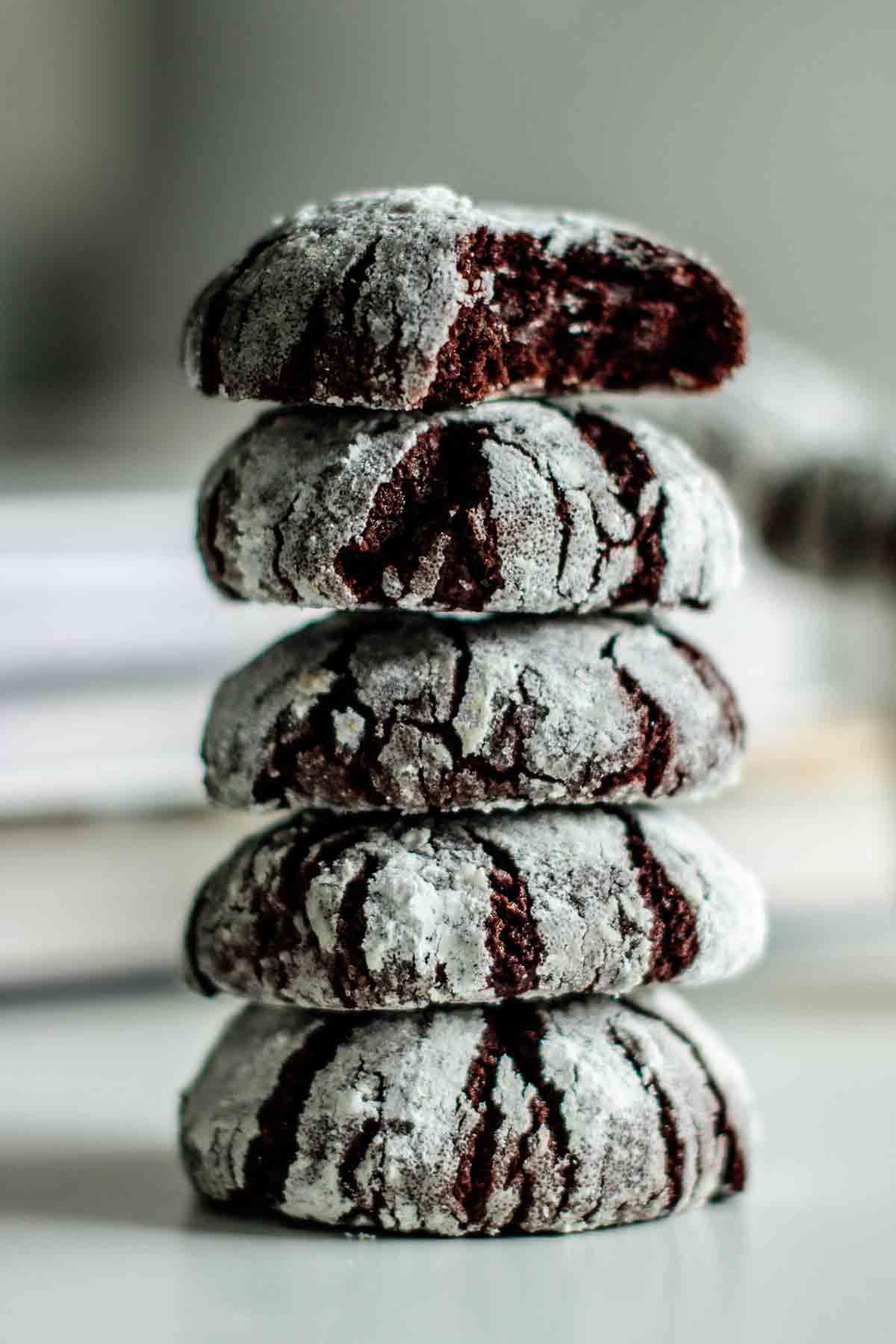 Chocolate Ginger Crinkles from Milk and Pop – Made with real chocolate with a spicy touch and fudge on the inside making it a crowd favorite.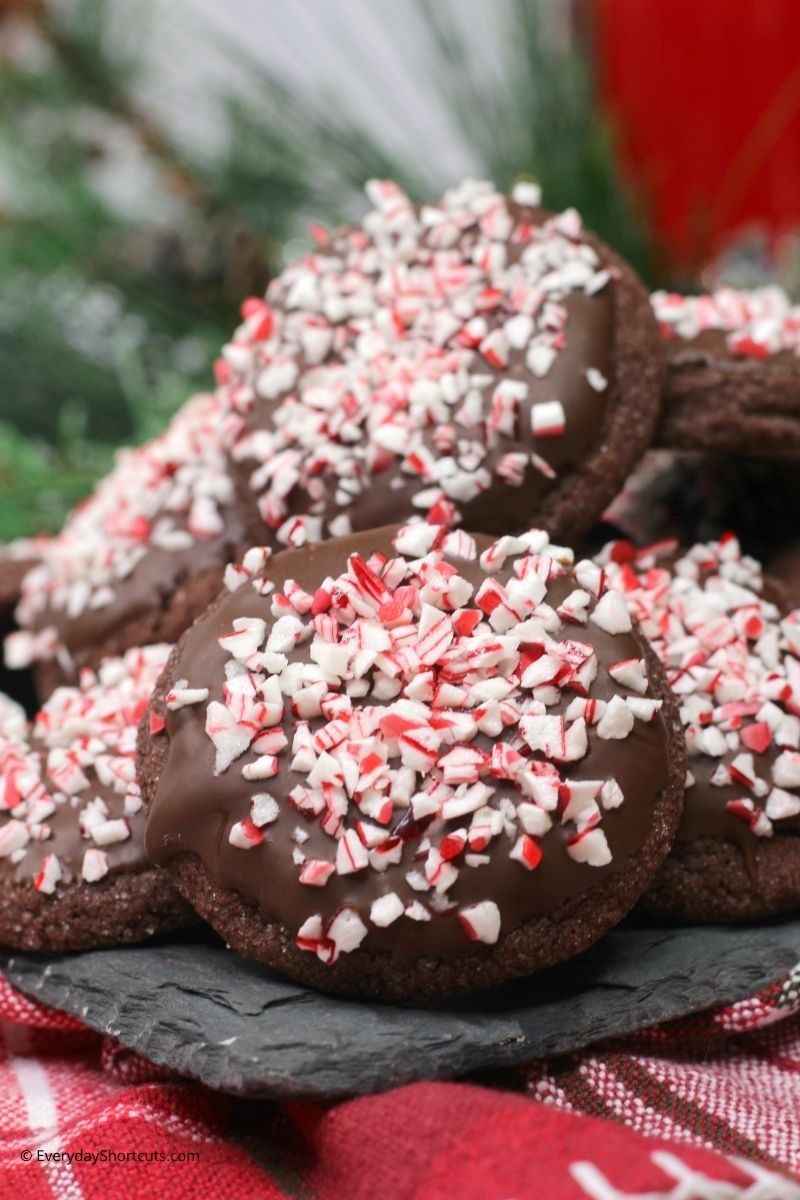 Peppermint Mocha Cookies from EverydayShortcuts – These Peppermint Mocha Cookies are great for cookies exchanges with a combination of mint and chocolate flavors that are so good they'll impress your family and friends!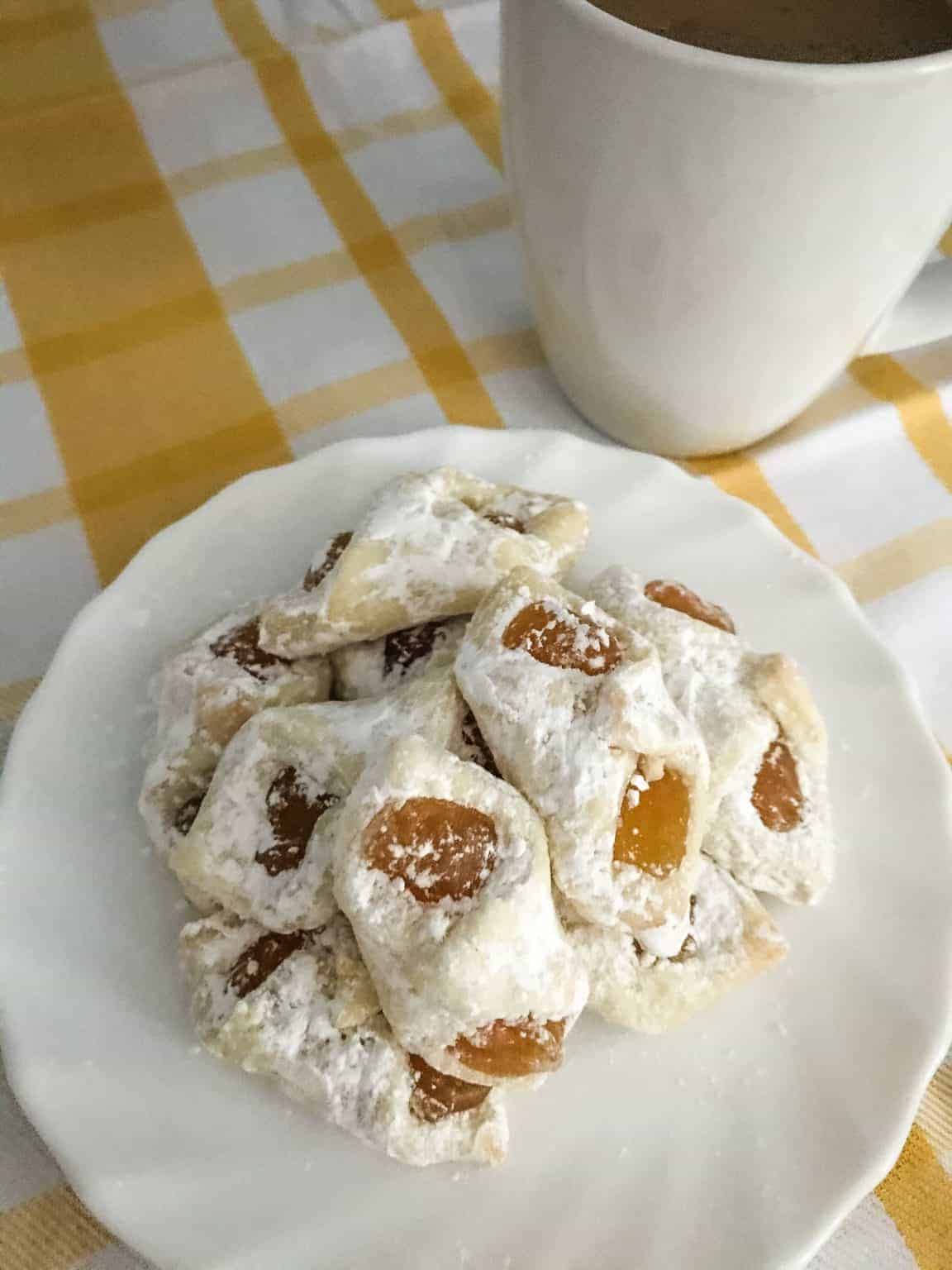 Kolaczki Cookies (Polish Cream Cheese Cookies) from Feast from a Fraction – Traditional Polish cookies that have a tender dough with a fruit filing and tossed in a powdered sugar for a tasty holiday treat.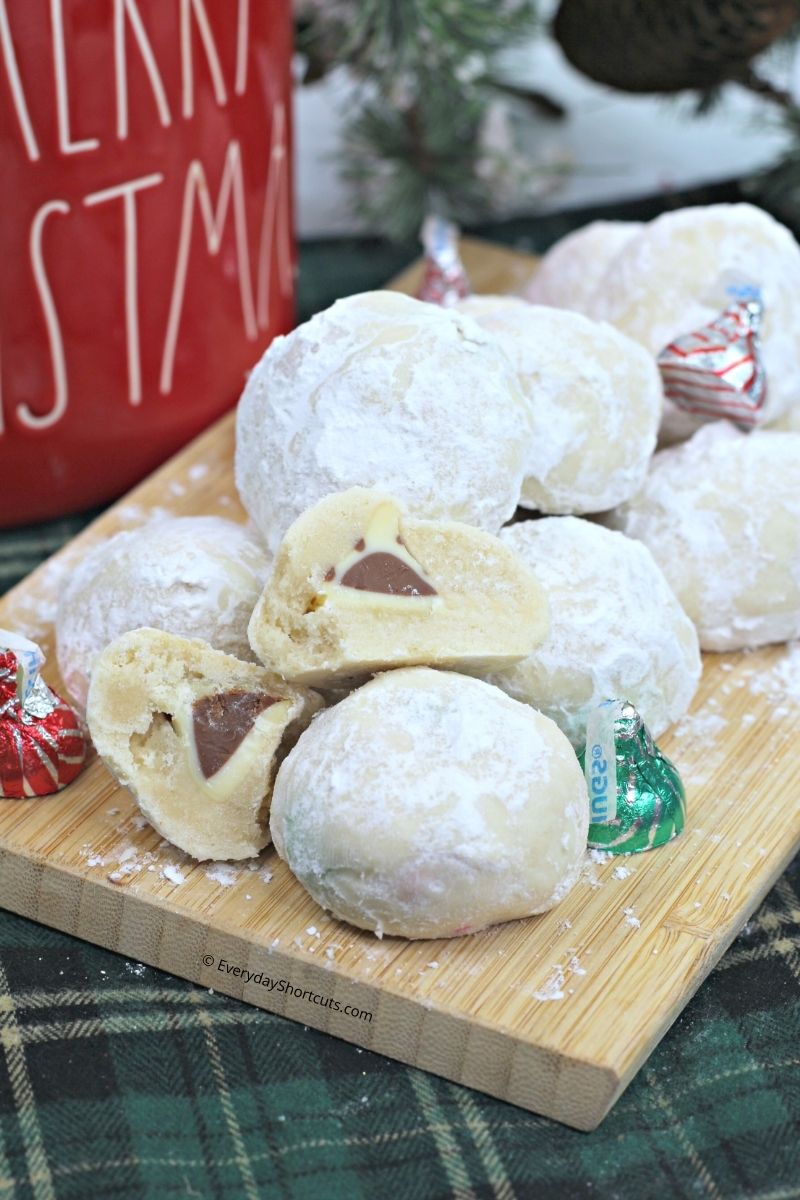 Surprise Snowball Cookies from EverydayShortcuts – These Surprise Snowball Cookies are the cookies to make for holiday parties, cookie exchanges and for Christmas as they are soft, flaky and buttery!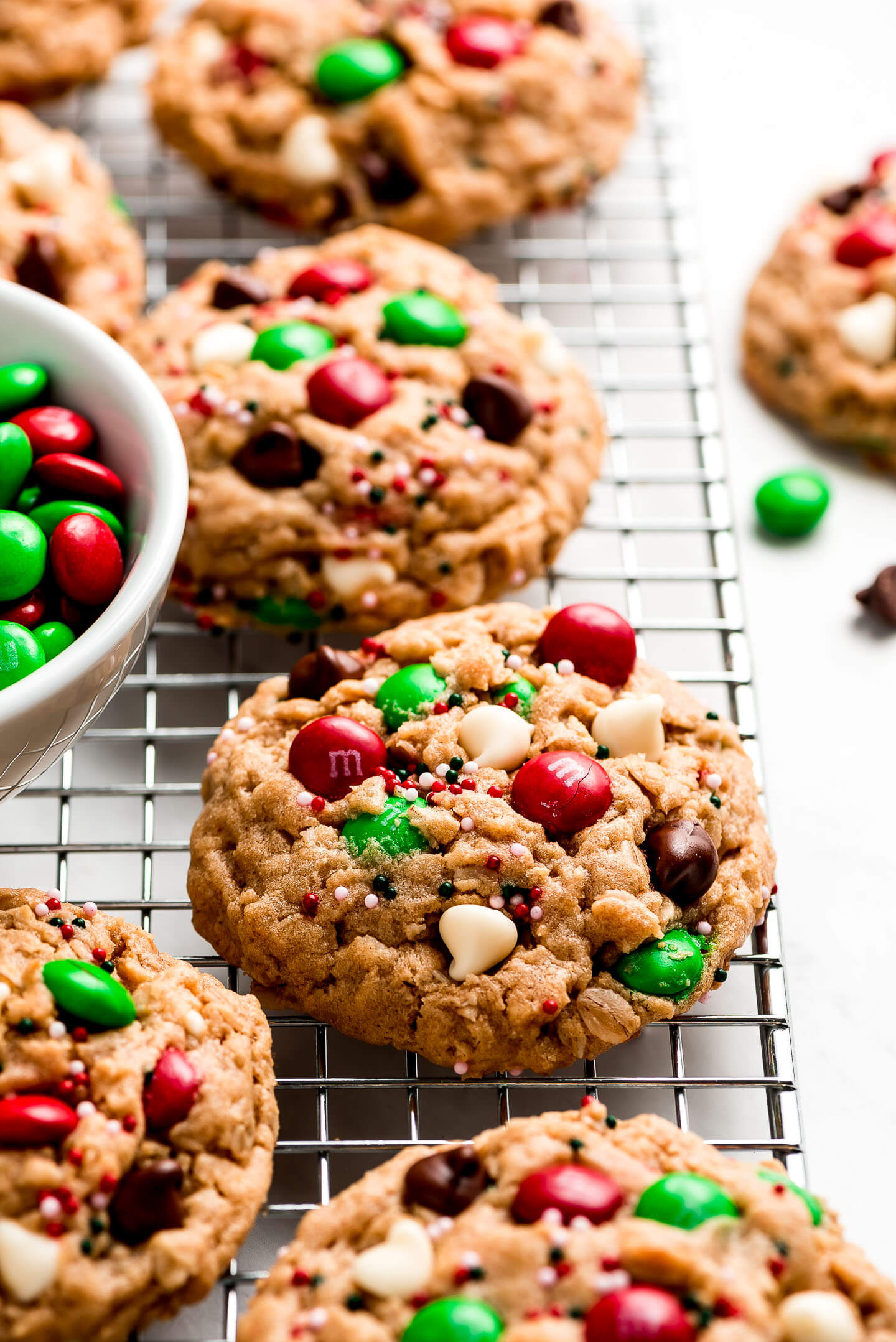 Christmas Monster Cookies from Garnish & Glaze – Delicious oatmeal cookies with red and green M&M's, chocolate chips and holiday sprinkles that Santa loves!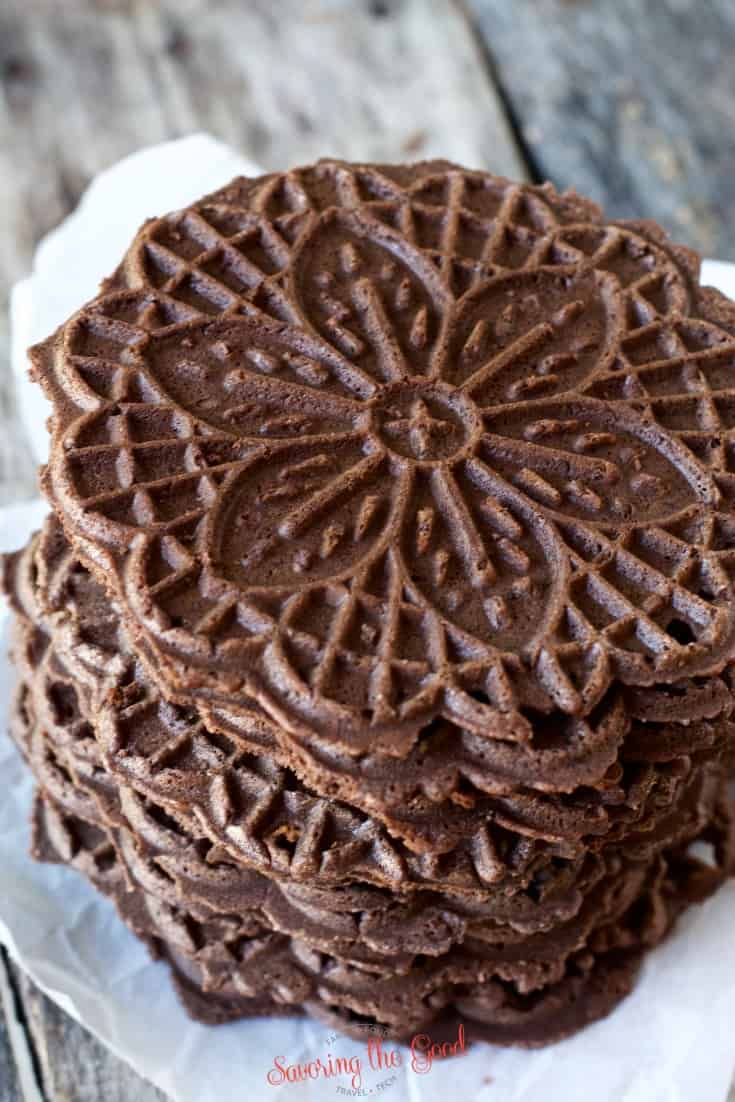 Chocolate Pizzelle Cookies from Savoring the Good – A light cookie with a crisp that easy to make with just a few ingredients and the perfect addition to the cookie table.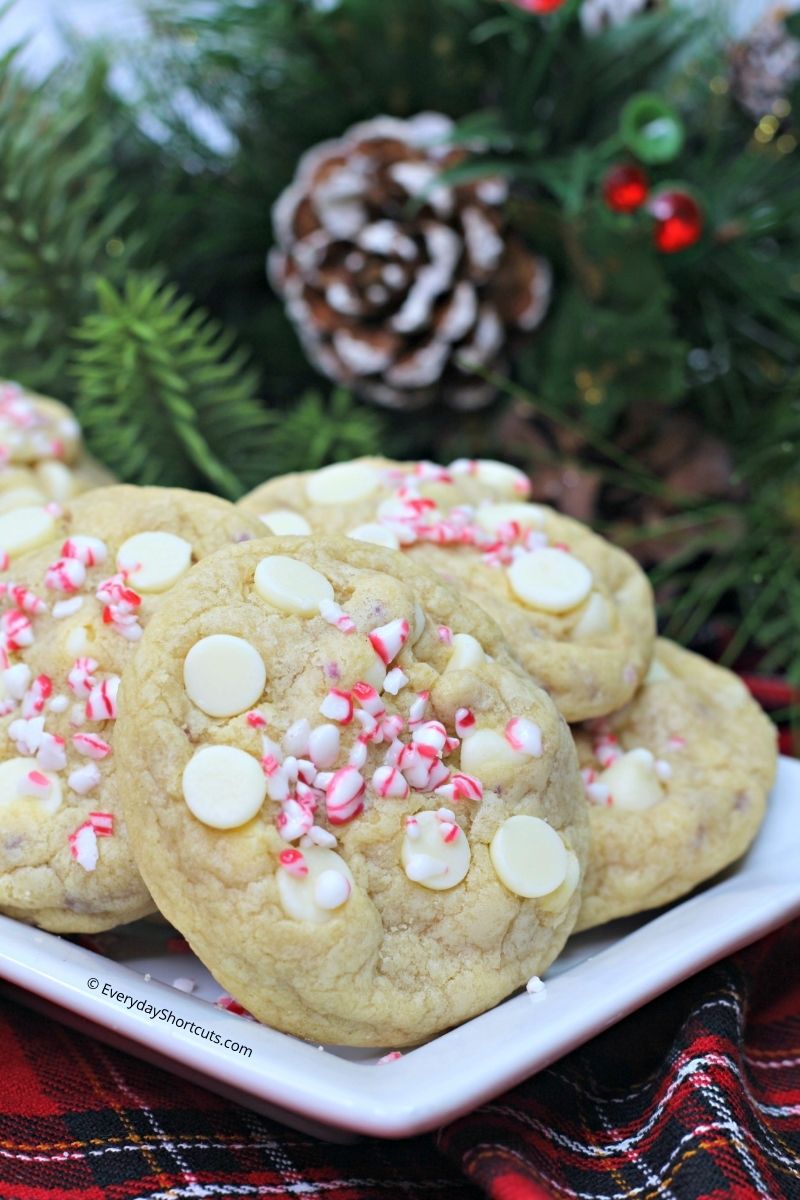 White Chocolate Candy Cane Cookies from EverydayShortcuts – These White Chocolate Candy Cane Cookies are the best holiday cookies that are soft, chewy and great to dunk in a glass of warm milk!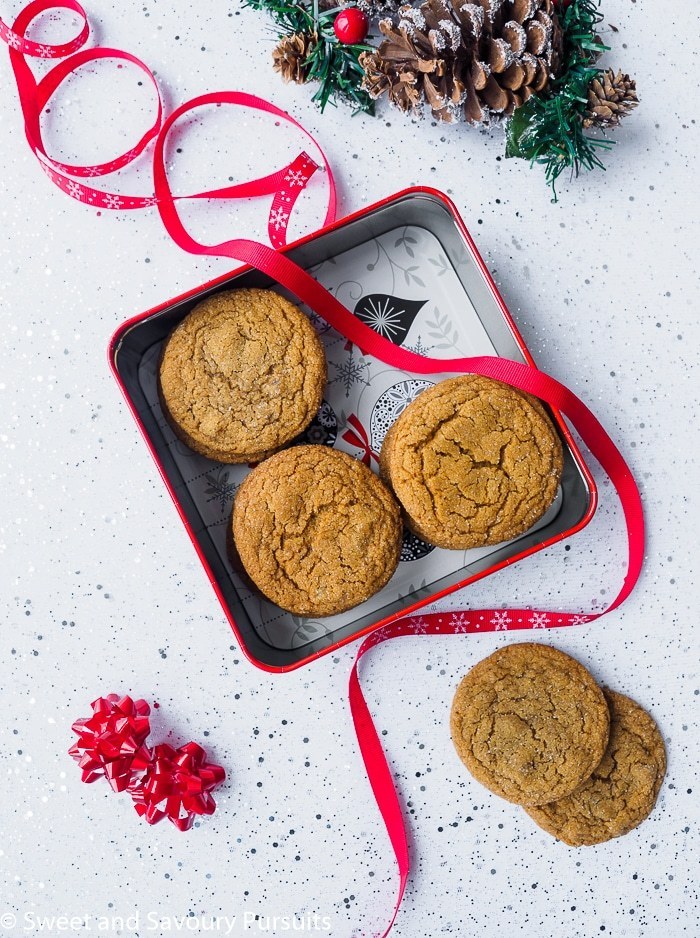 Chewy Ginger Cookies from Sweet and Savory Pursuits – Soft and chewy cookie made with molasses and candid ginger for a delicious taste.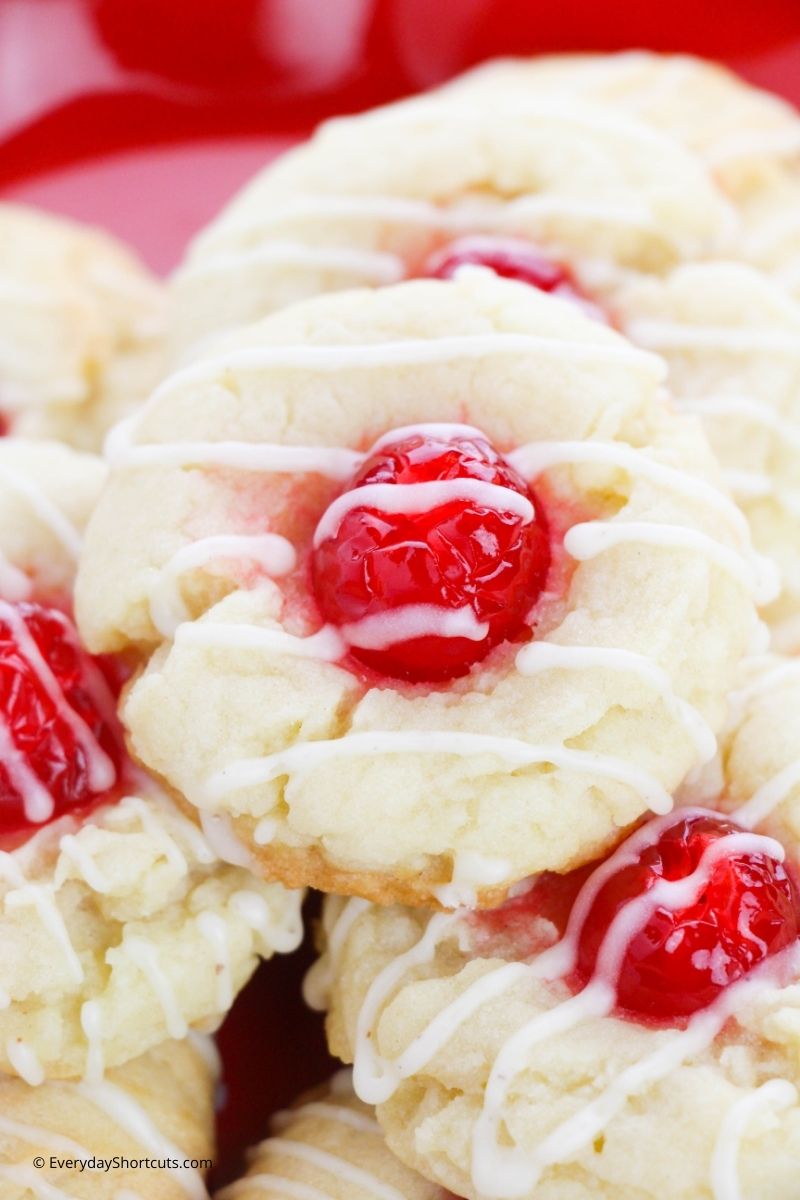 Eggnog Sugar Cookies from EverydayShortcuts – If eggnog is one of your favorite holiday beverages, you'll love the taste of these freshly baked Eggnog Sugar Cookies. Containing rum, eggnog, and sugar, you can expect these cookies to be a massive hit at any holiday gathering.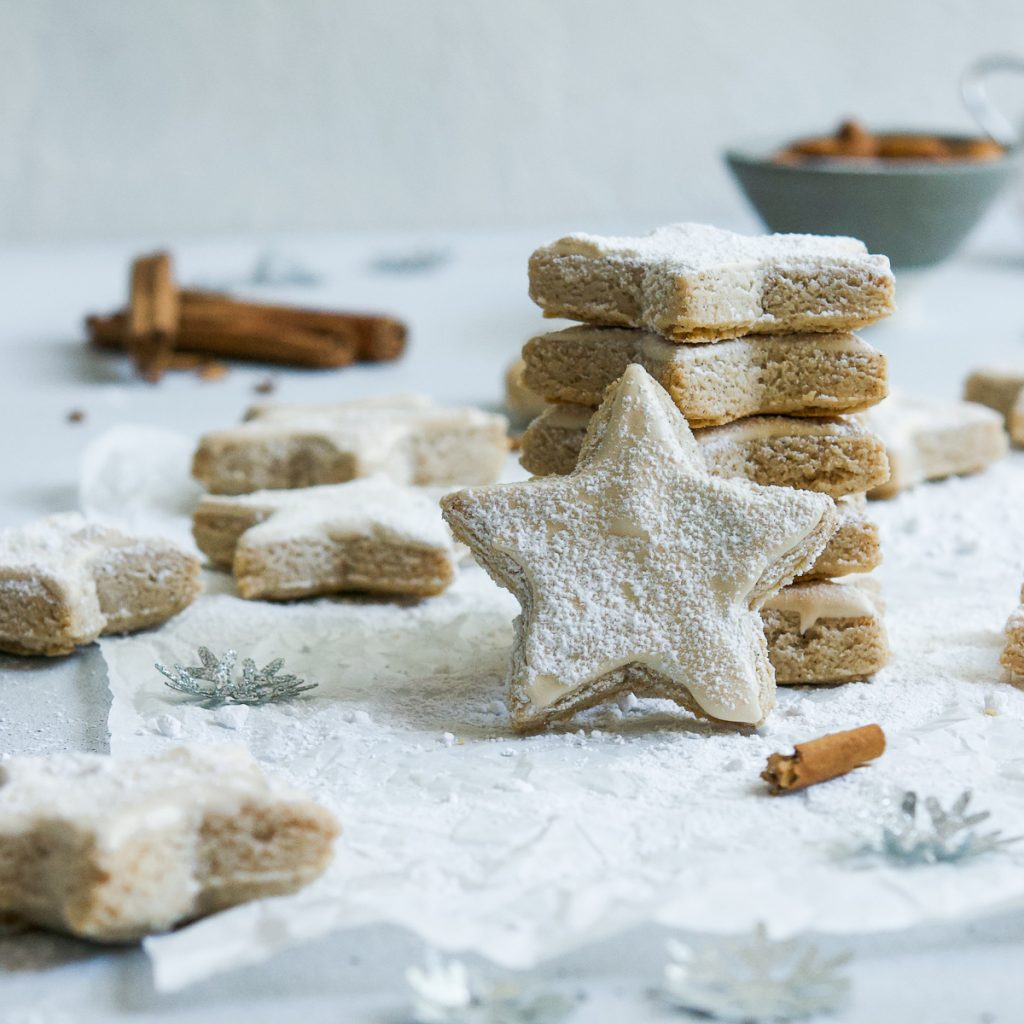 Zimtsterne Cinnamon Stars (German Christmas Cookies) from Mrs. Jones Kitchen – Traditional German Christmas cookies made from ground almonds, eggs whites, sugar and cinnamon in the shape of a star for the perfect holiday cookie.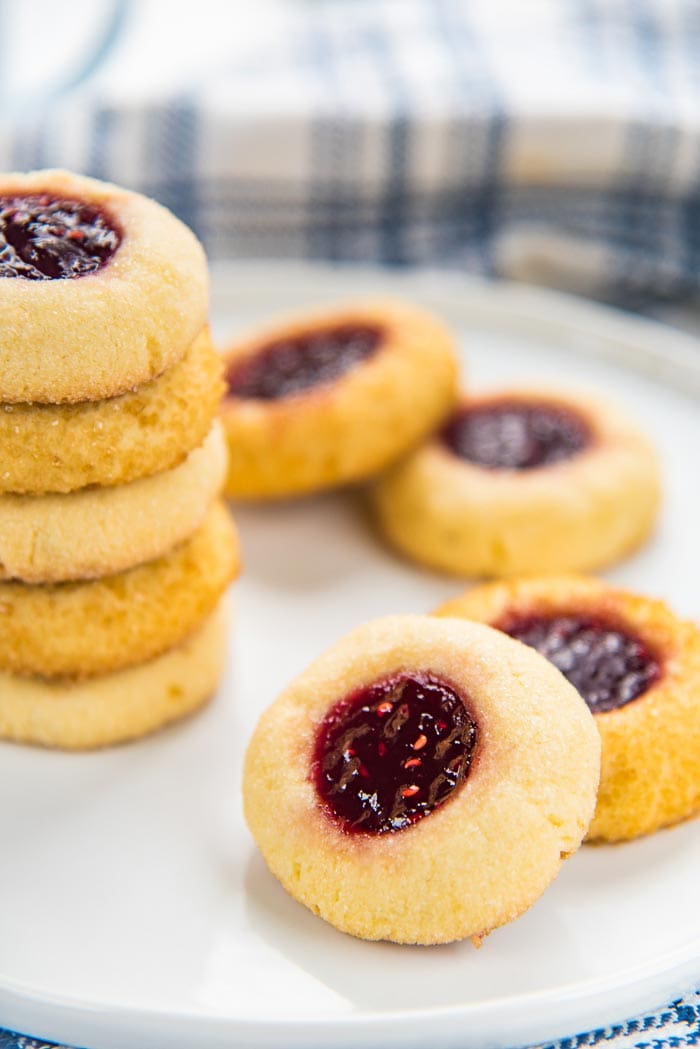 Classic Thumbprint Cookies from The Flavor Bender – These cookies are a holiday favorite that are easy to make and customize with different filling flavor variations.
Lemon Shortbread Cookies from Taste of Homemade – A classic holiday cookie that is a buttery, flaky shortbread cookie with a tangy lemon filling that will melt in your mouth.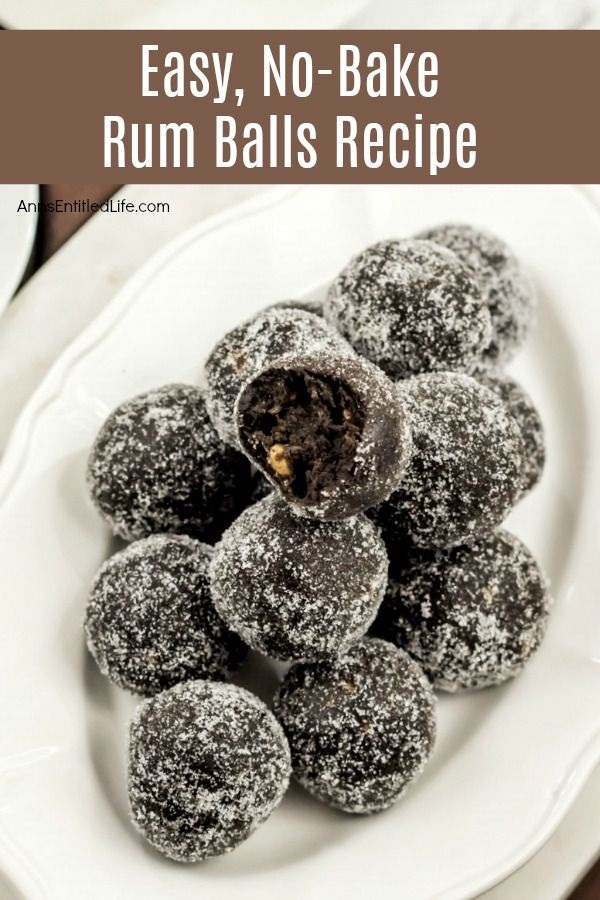 Easy No Bake Rum Balls from Ann's Entitled Life – These delicious rum balls are a fabulous addition to your holiday cookie tray! Fast and simple to make, this rum balls recipe is an easy, no-bake treat that friends and family will adore. If you are looking for a great traditional holiday cookie, try these scrumptious little rum balls.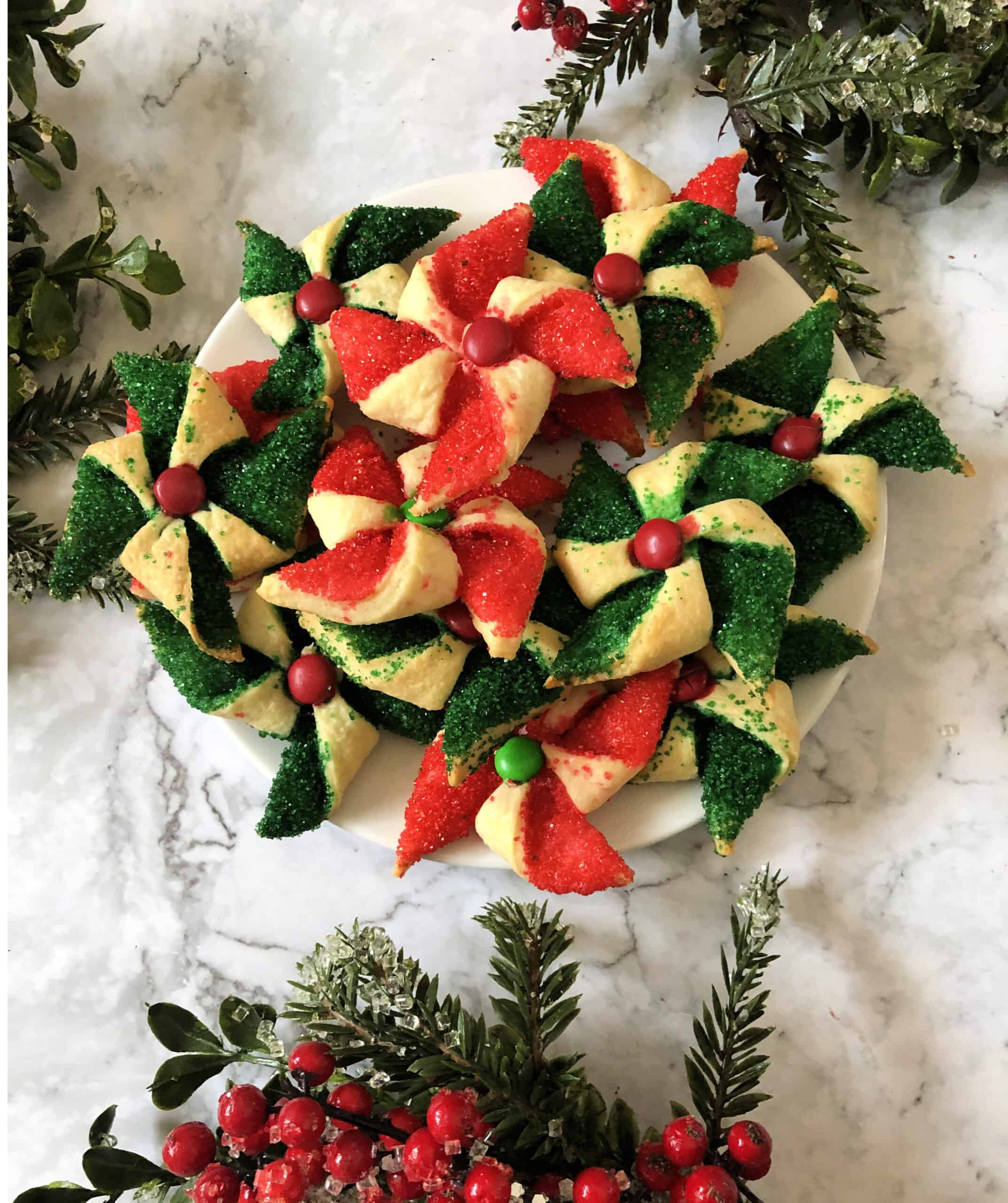 Poinsettia Cookies from Sula and Spice – These are a real treat that are so fun to serve and festive with Christmas colors that look great on a cookie platter.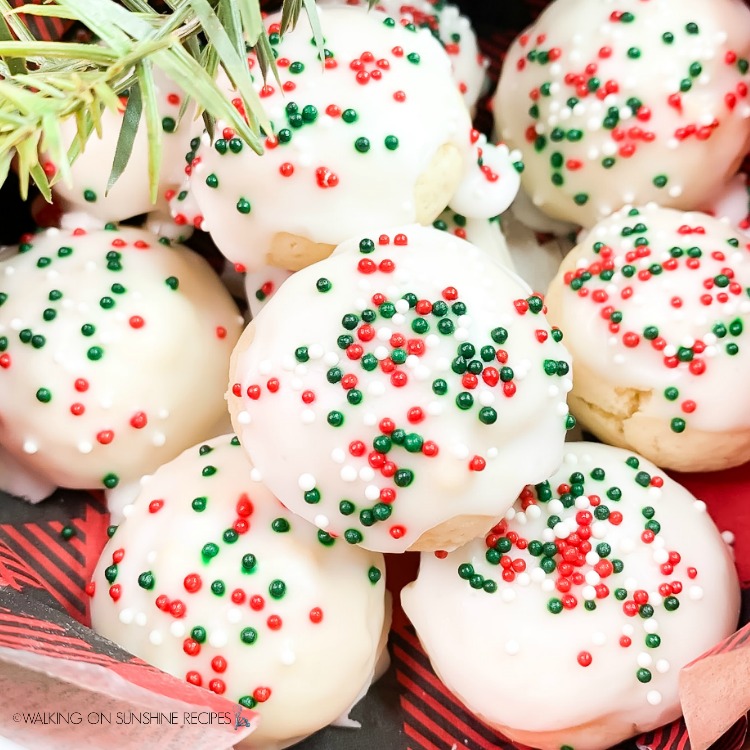 Italian Christmas Cookies from Walking on Sunshine Recipes – Delicious lemony cookies topped with a sweetened glaze and holiday sprinkles that's a family favorite.