If you're like most people, your patio is probably the last place you want to spend time during the winter. It's cold, it's windy, and it's just generally not very pleasant.
But with a little bit of effort, you can turn your patio into a cozy haven that you'll actually want to spend time in – even when the temperature drops.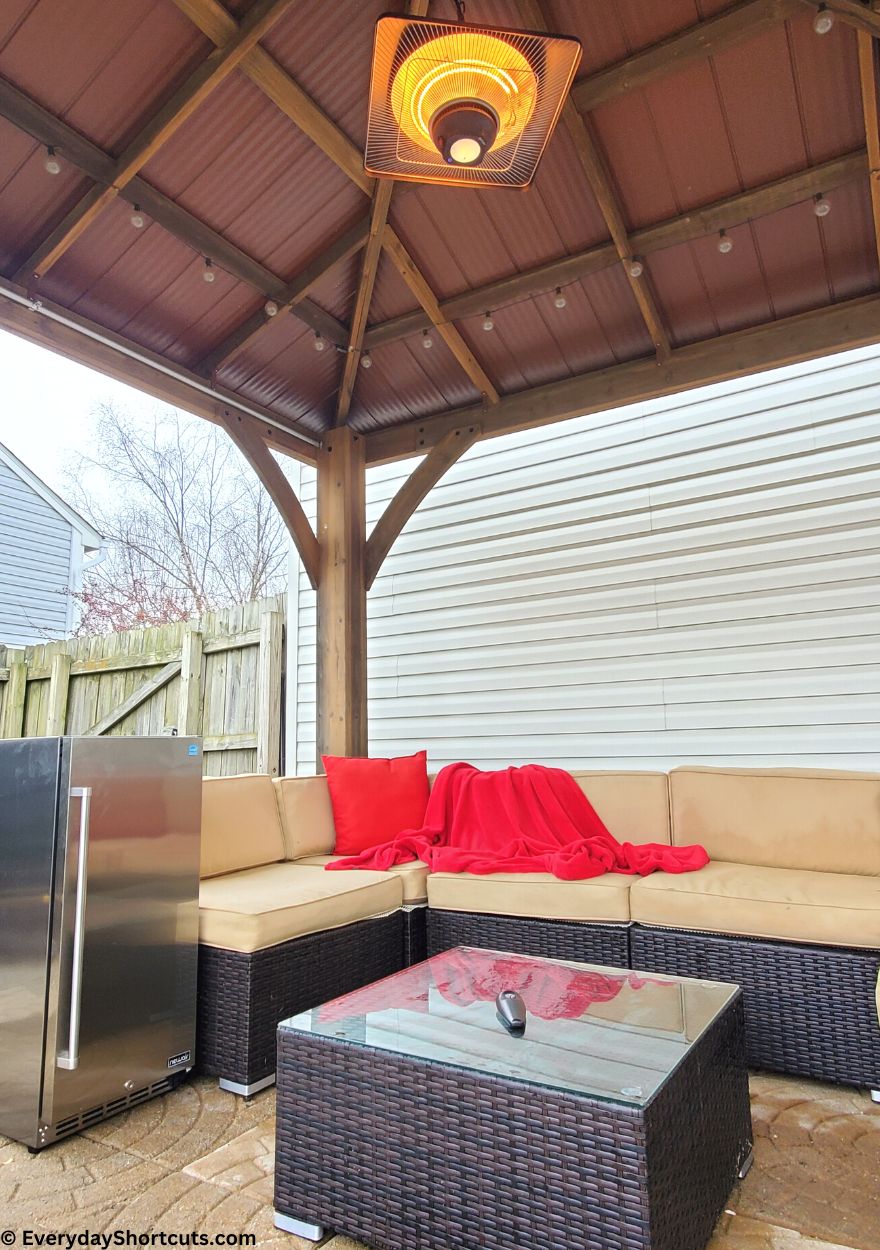 Bring in the Heat
If you're looking for a way to bring some extra heat to your patio this winter, consider an outdoor fireplace, fire pit or infrared space heater.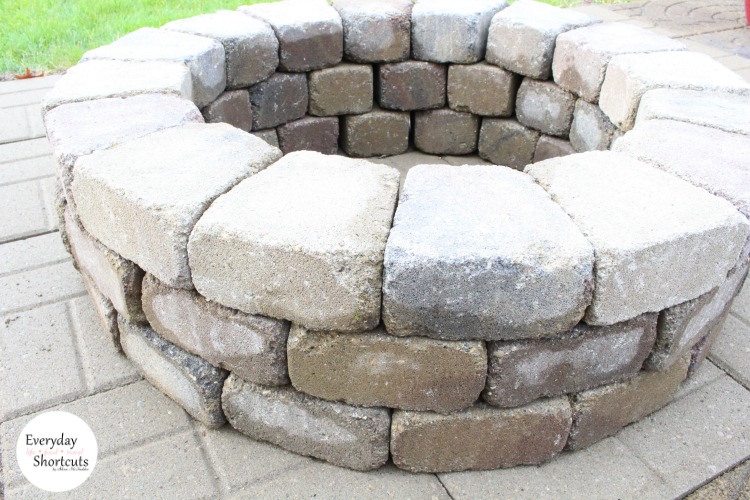 Fire pit: A fire pit is a great way to add warmth to your patio. You can find portable fire pits that are easy to set up and take down, or you can install a permanent fire pit by building your own.
Outdoor fireplace: A fireplace is another option for adding warmth to your patio. If you have a gas fireplace, you can simply turn it on and enjoy the heat. If you have a wood-burning fireplace, make sure you have enough wood to last through the night. And remember to keep the damper open so the smoke doesn't blow back into your house.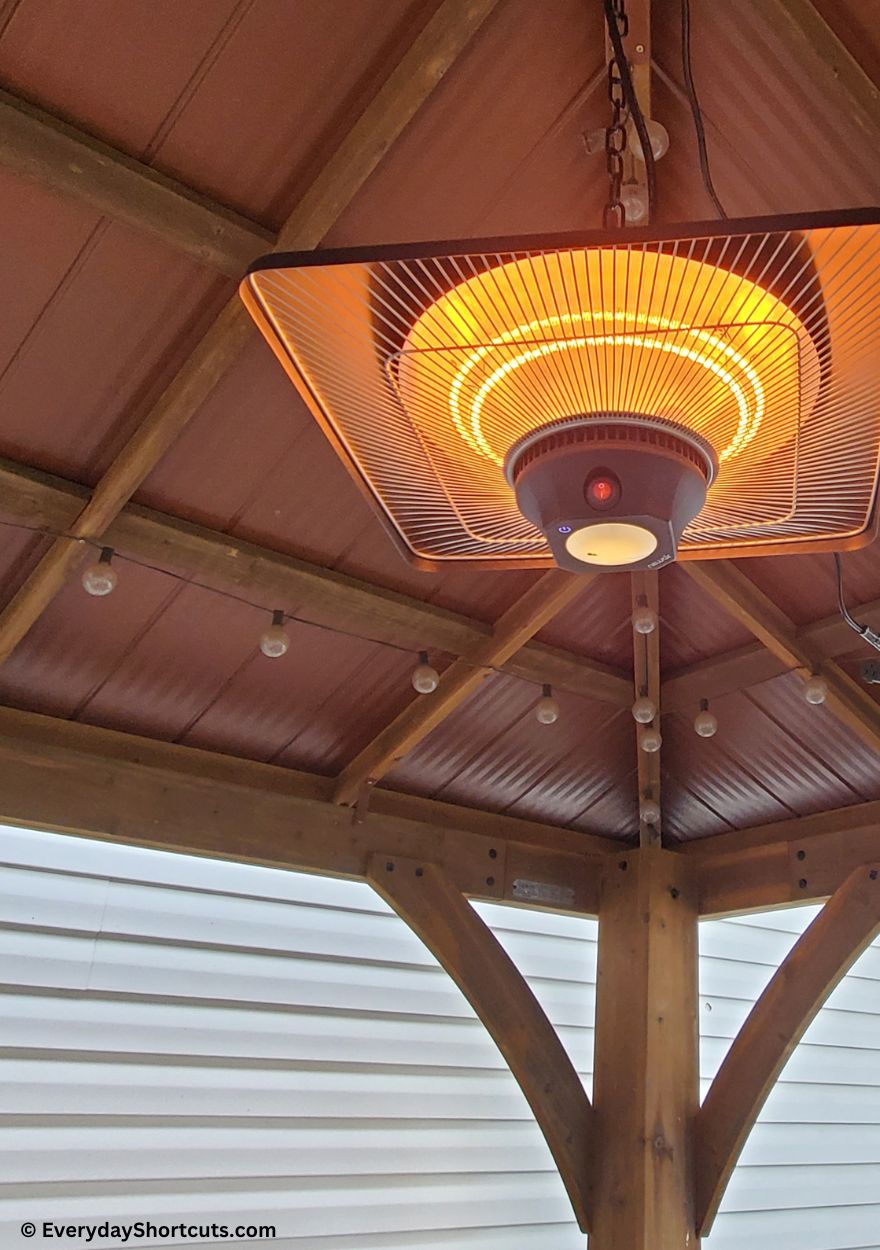 Infrared Ceiling Patio Space Heater: This Newair Outdoor Electric Infrared Ceiling Patio 1500 watts space heater NOH17GBK00 is specifically designed for outdoor use and weather resistant, so you don't have to worry about it rusting or being damaged by the elements. It features three infrared heaters that provide even heat distribution up to 150 square feet, and it has an adjustable thermostat so you can customize the level of heat.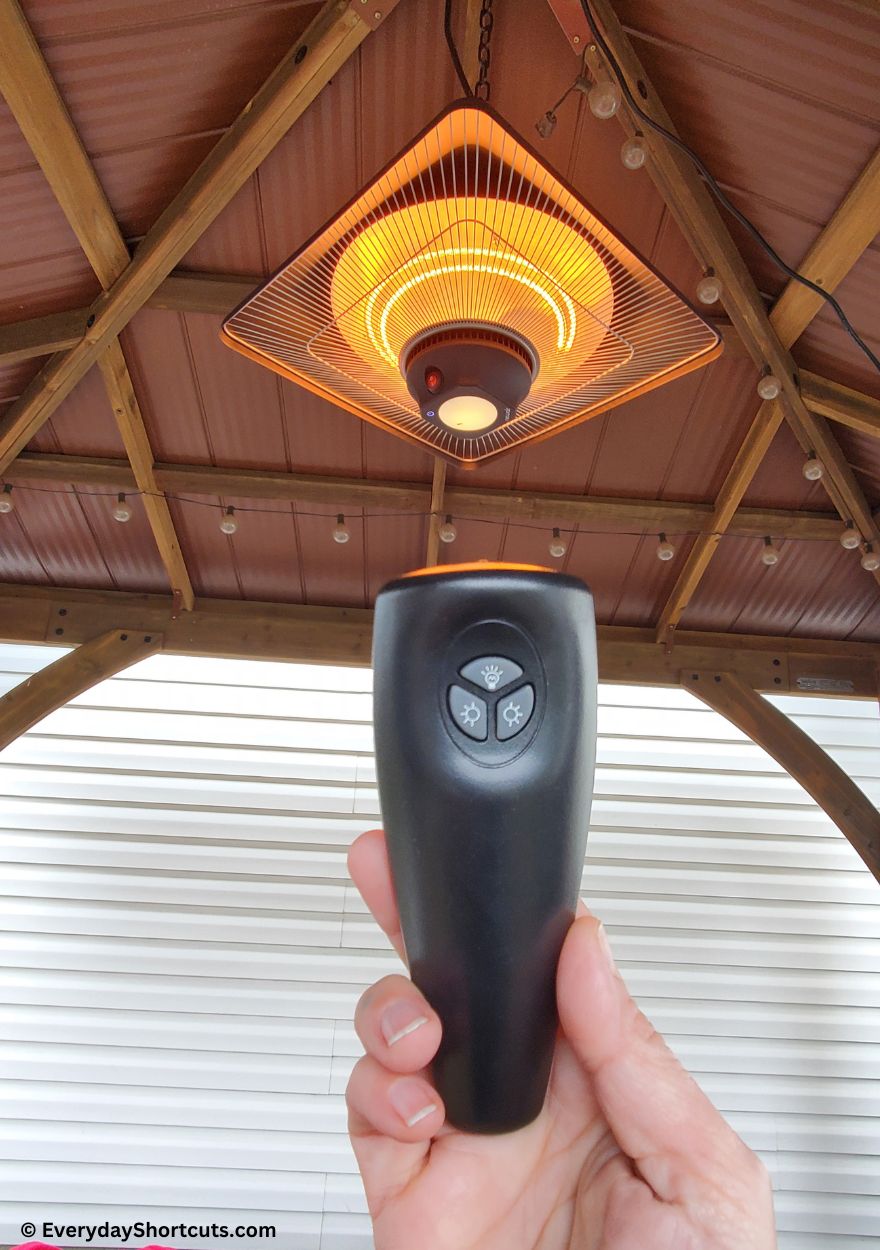 Fire pits and fireplaces are great for providing both warmth and ambiance, while infrared heaters offer a more targeted approach to heating up your outdoor space.
When choosing a fire pit or heater, be sure to take into account the size of your patio and the amount of heat you'll need to generate. If you have a smaller patio, then a portable fire pit might be the best option. For larger patios or areas that need more intense heating, an electric infrared ceiling patio space heater would be a better choice.
Add Some Lighting
There's nothing quite like lighting to give your patio a warm and cozy feeling in the winter. It creates an enchanting ambiance that is perfect for entertaining guests or simply relaxing in the comfort of your own backyard.
If you're going for the cozy, laid back vibes, choose string lighting. If you are going with a more romantic and intimate setting, choose outdoor lanterns, fairy lights or candles.
The type of light bulbs you choose (incandescent, LED, etc.) will play a role in setting the tone of your outdoor space. And if you want to save money go for Energy-Efficient Lights such as LED.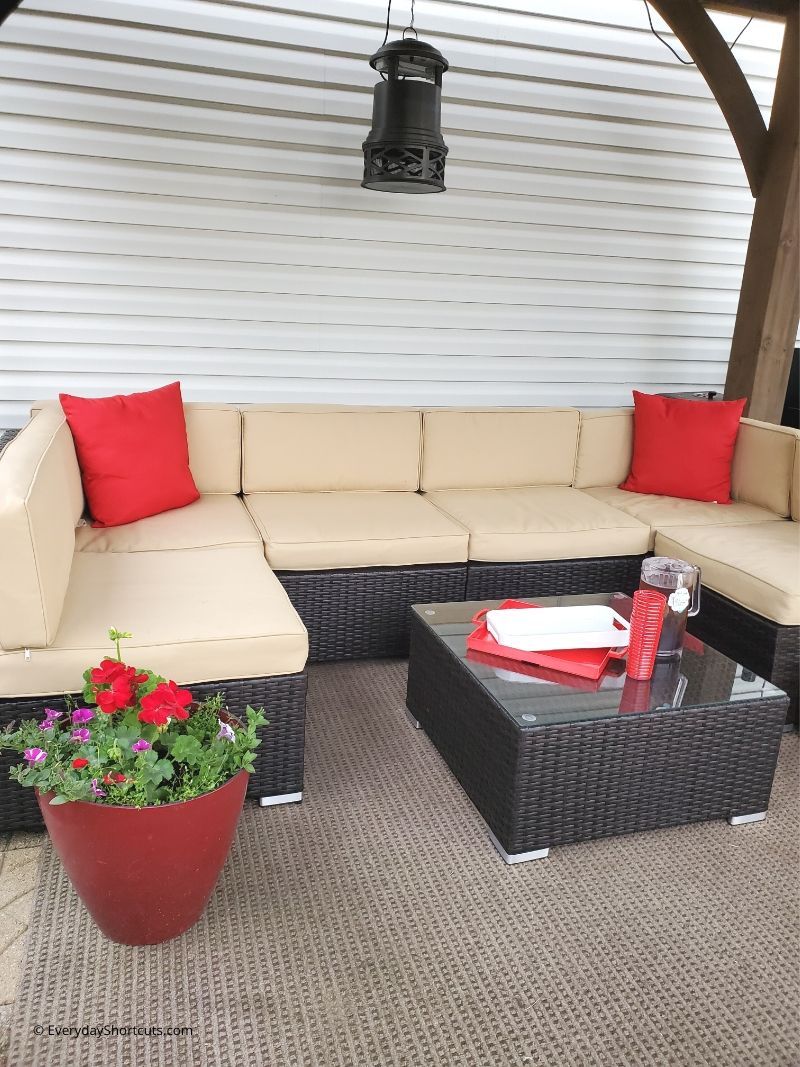 Add Some Cozy Furnishings
Outdoor furniture with blankets and pillows will make your patio more comfortable and enjoyable all year long.
Research some different seating options such as couches, lounge chairs, etc. that will be comfortable to sit on and can withstand the frigid temperatures.
We love our 7 Piece Modular Wicker Sectional Set and leave it under our pergola all year long. It has plenty of seating and is comfortable to lay or sit on.
We cover it every night with waterproof patio cover to protect it so it can last longer. So far it has lasted 4 winters and counting.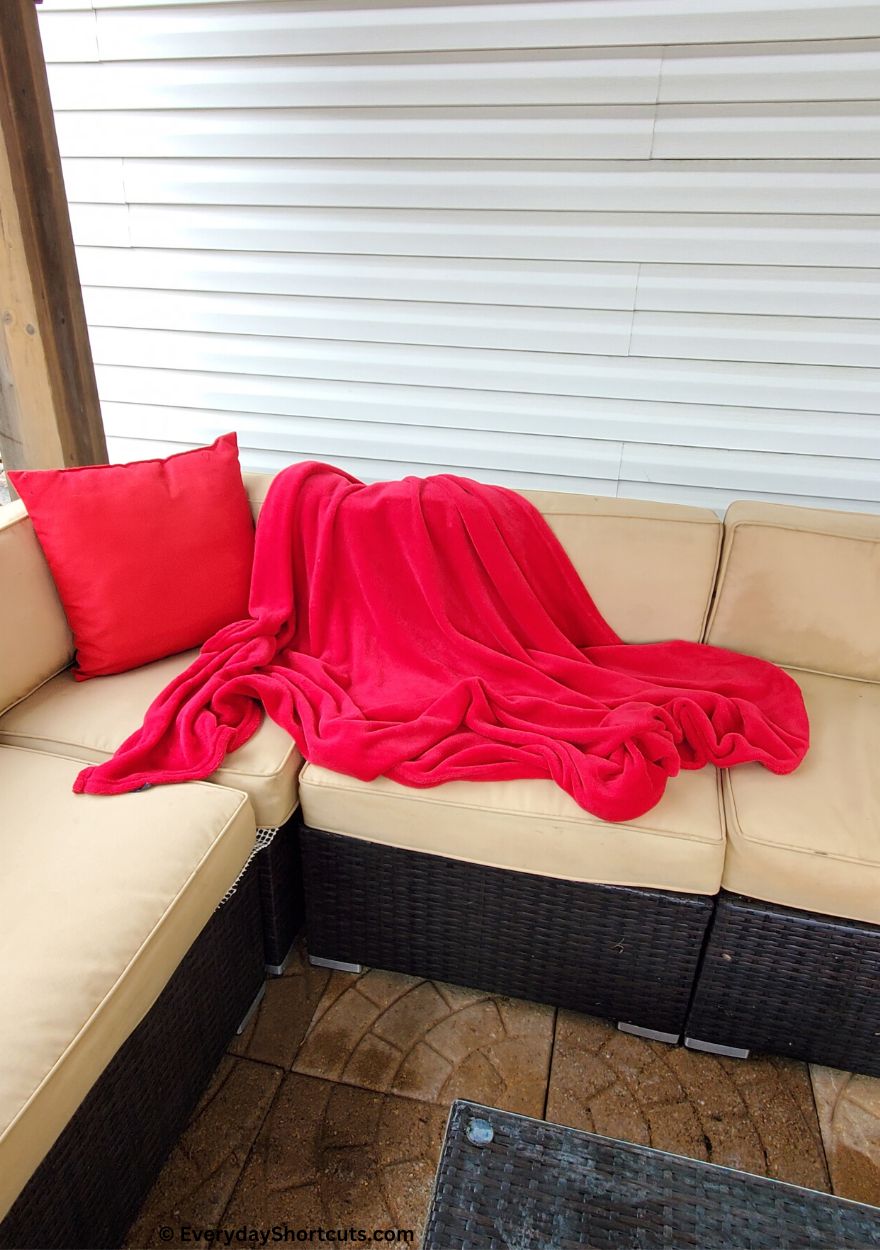 And don't forget some cozy blankets to keep your warm while enjoying the outdoors and pillows to lay on!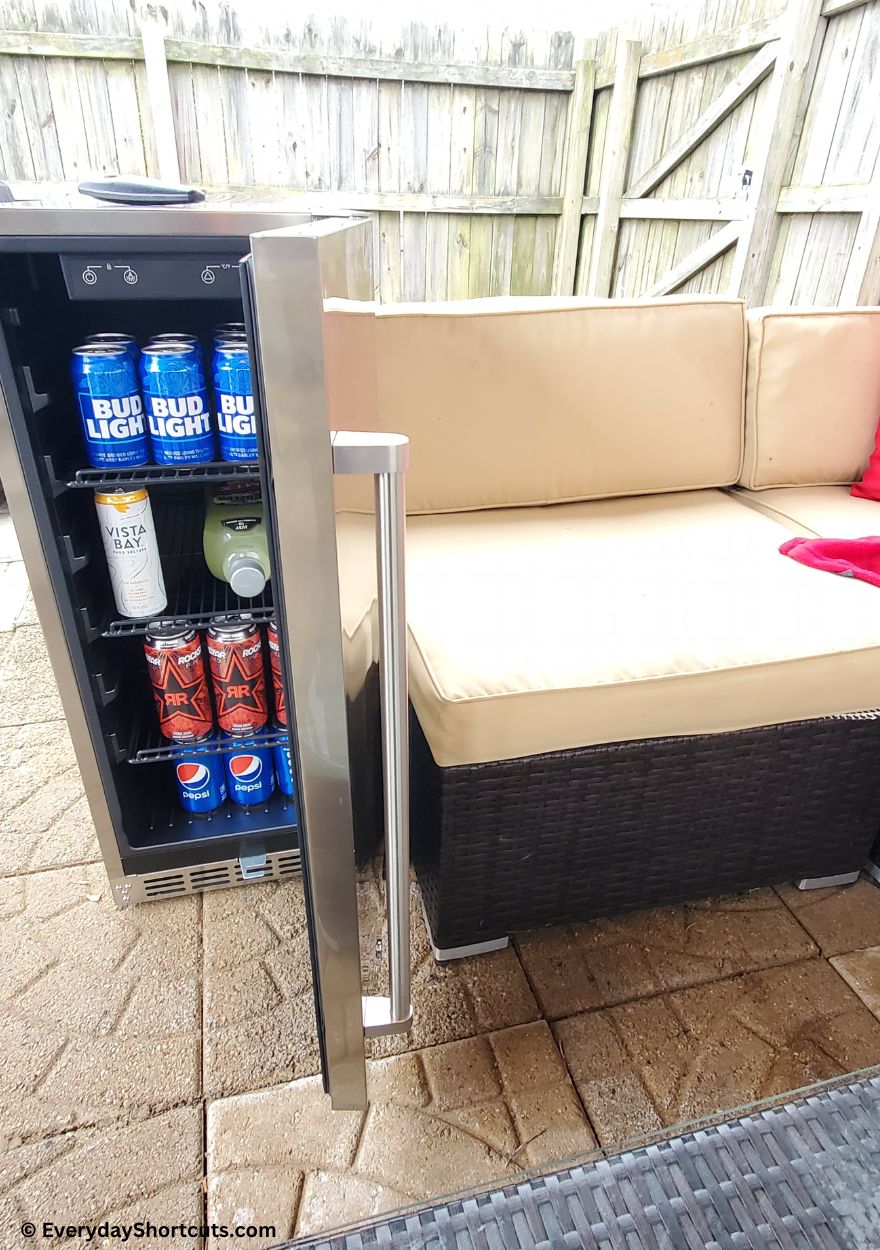 Serve Up Drinks
Nothing beats an alcoholic beverage while hanging out on the patio.
If you're looking for an outdoor fridge that can stand up to the elements, the Newair 15" 3.2 Cu. Ft. Commercial Stainless Steel Built-in Beverage Refrigerator NCR032SS00 is a great option.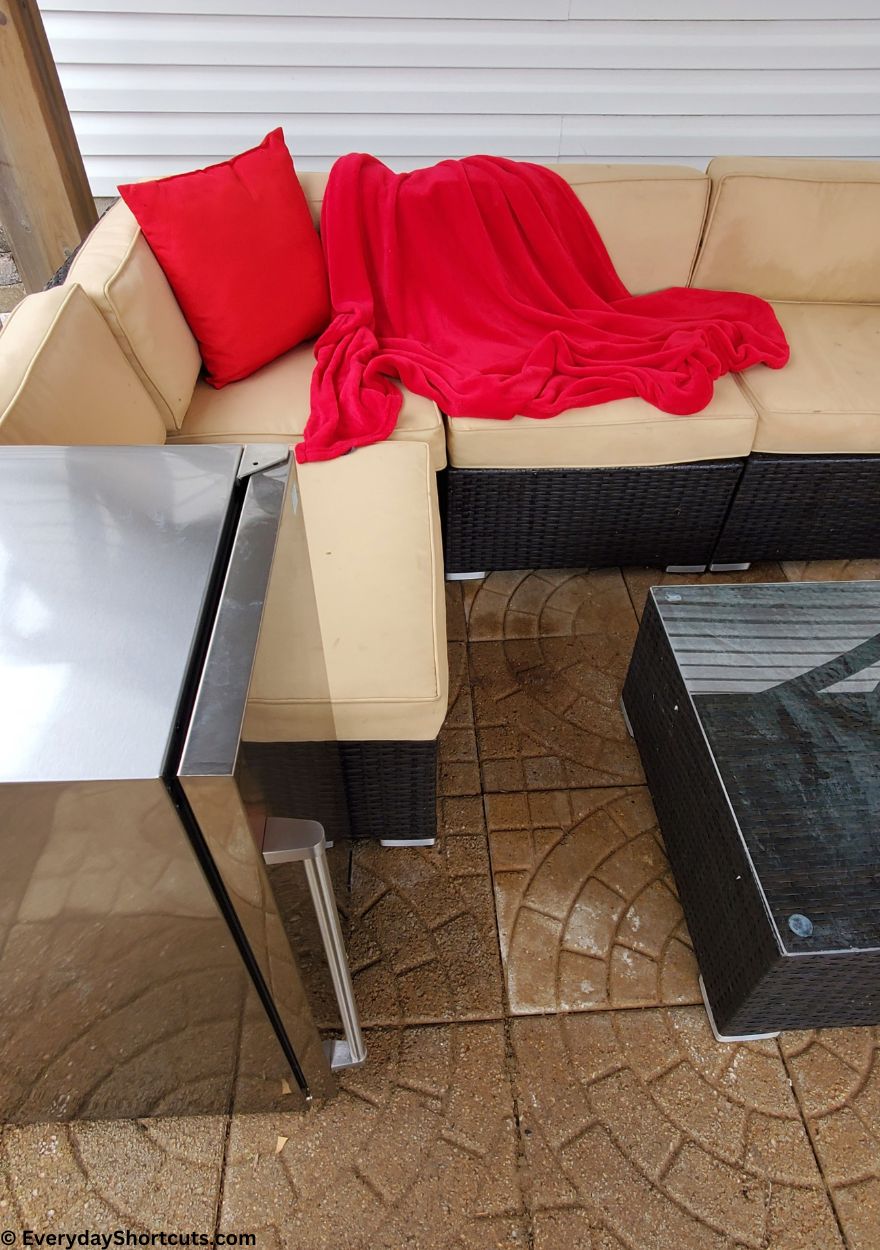 This fridge is weatherproof and outdoor rated, so you don't have to worry about it rusting or being damaged by the elements.
It's also built-in, so you don't have to worry about it taking up too much space on your patio and can choose to use it stand alone or flush within your outdoor setting for a seamless look.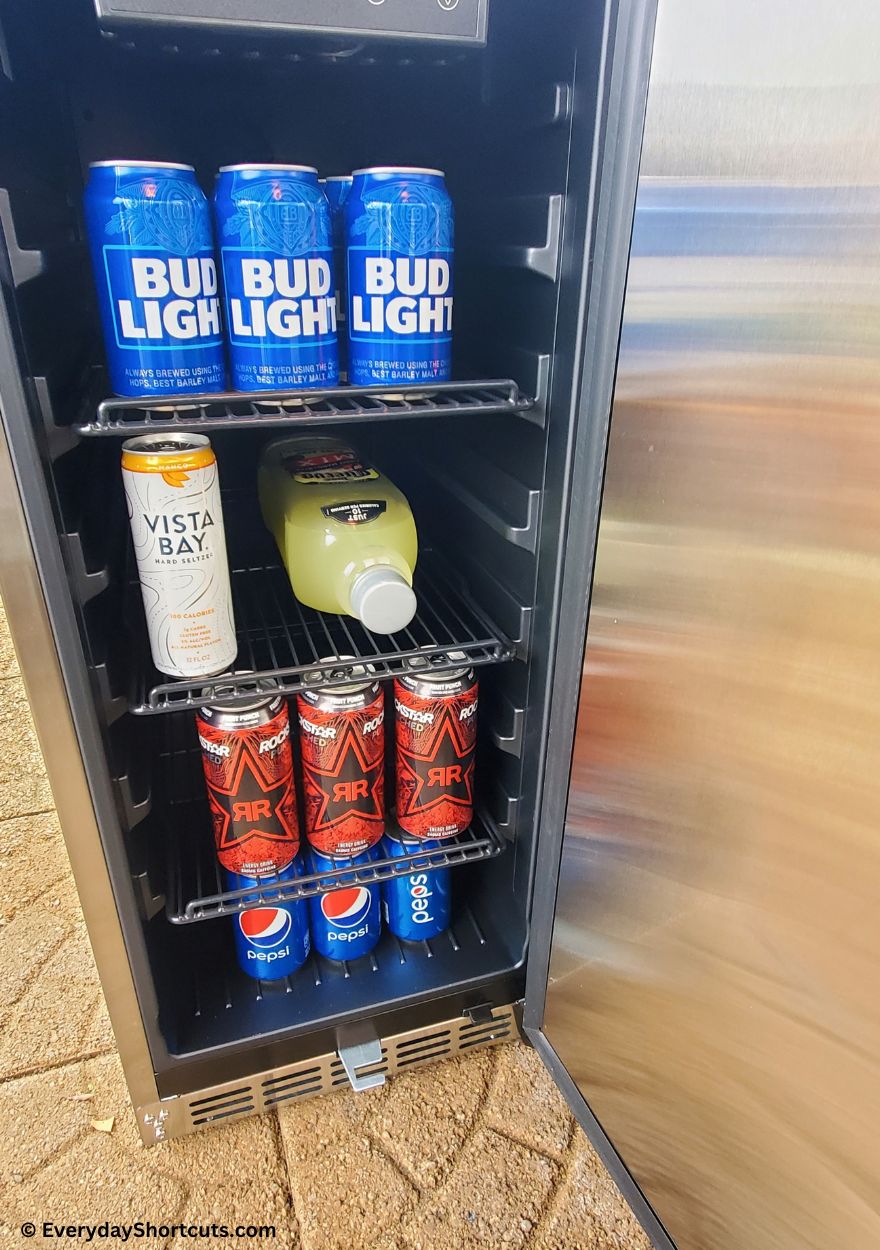 And with 5 wired adjustable shelves there is plenty of room for beverages of any size to fit in.
Head on over to Newair.com to learn more and save 10% with code EVERYDAY_10 at check out!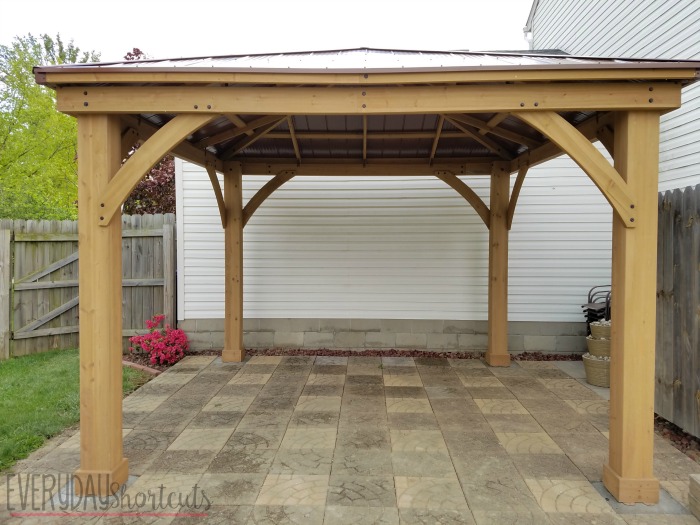 Protect Yourself from the Elements
If it's especially windy or cold outside, consider adding a pergola with some outdoor curtains or an enclosed patio to help keep things warm and sheltered.
Pergolas can be purchased pre-made or you can build one yourself. If you go the DIY route, make sure you have all the necessary tools and supplies before starting. It's also important to measure twice and cut once to avoid any costly mistakes.