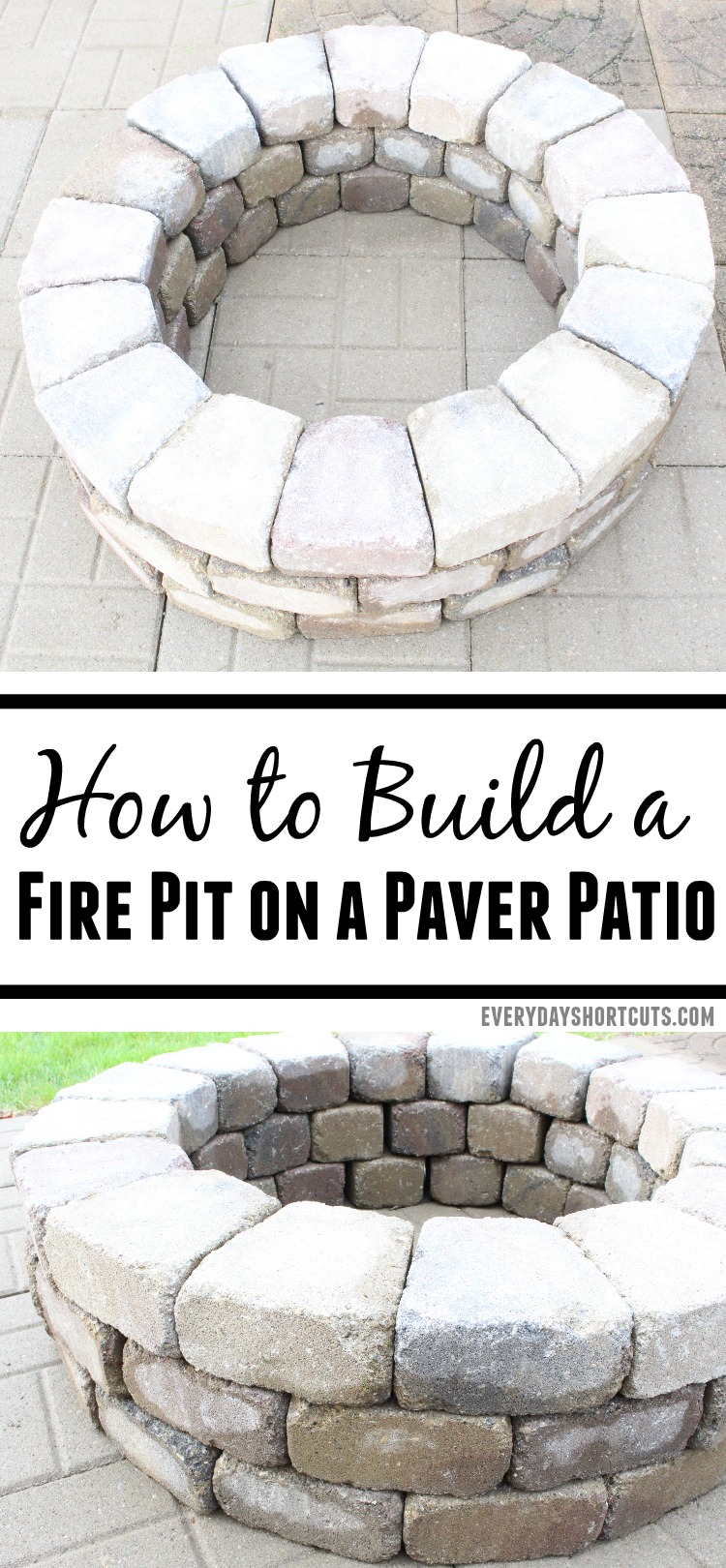 When we build out paver patio, it started out small and then each year we added more to expand it out. When it got to the point where it was big enough to hold our patio furniture we stopped.  Then, we built a pavilion over top our paver patio equipped with lights, fountain and more.
The only thing that was missing was a fire pit and we had just enough room to build one on top of our patio at the end of it. It was super easy to build, inexpensive and was a great addition to the outdoor patio. Find out how to build yours in about an hour.
How to Build a Fire Pit On a Paver Patio
Supplies Needed
level
wheelbarrow or wagon for wall block stones (optional)
wall block stones
all-purpose sand or rocks (optional)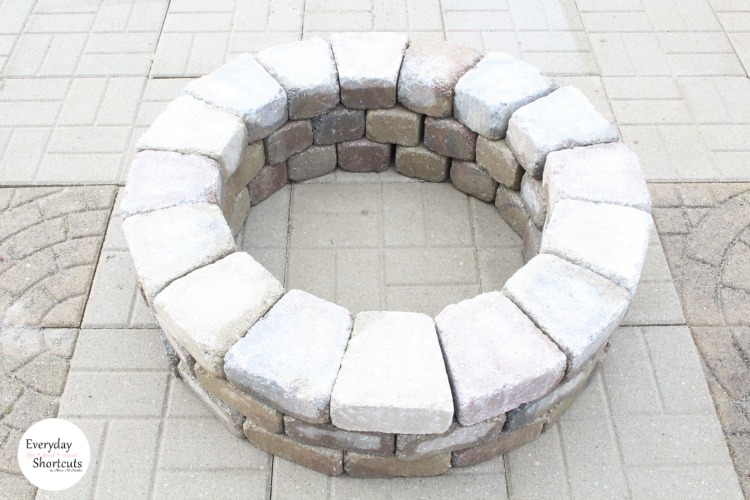 Directions
Determine where you want the fireplace on your patio.
Lay a row of wall block stones in a circle in the approximate size and shape of your fire pit on top of your paver patio. (Fire pits are usually 36-44 inches in diameter).
Place a level on top of the layer making sure it is level all the way around.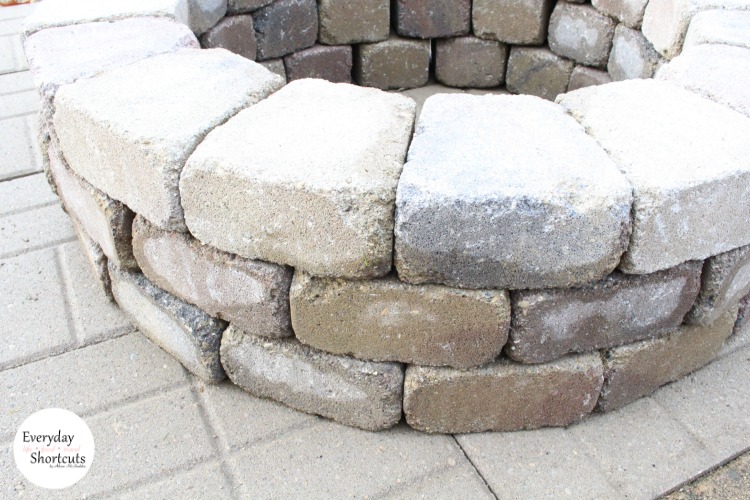 Add another layer of stones so they are staggering the bottom layer leaving air holes throughout the circle.
Make sure it is level all the way around using the level.
Add a third layer of stones repeating it staggered throughout the circle and then double check that it's level all the way around the circle.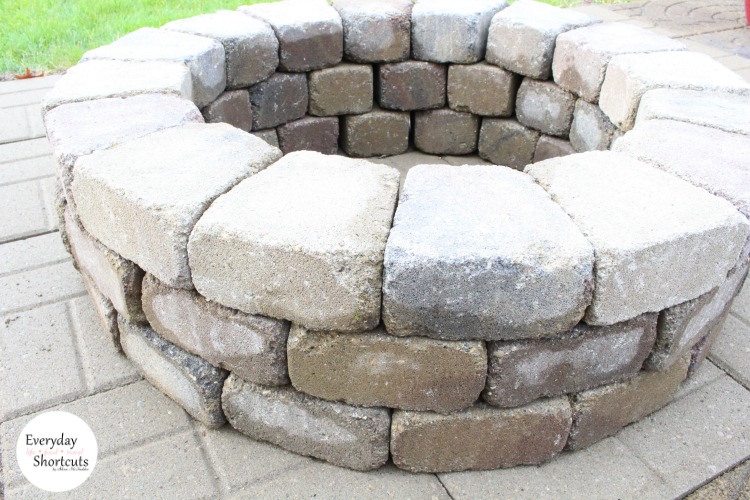 When you are done it should be about 12 inches above the surrounding ground.
You can add some bricks, stones or sand to place inside the fire pit if you don't want it to ruin your paver patio.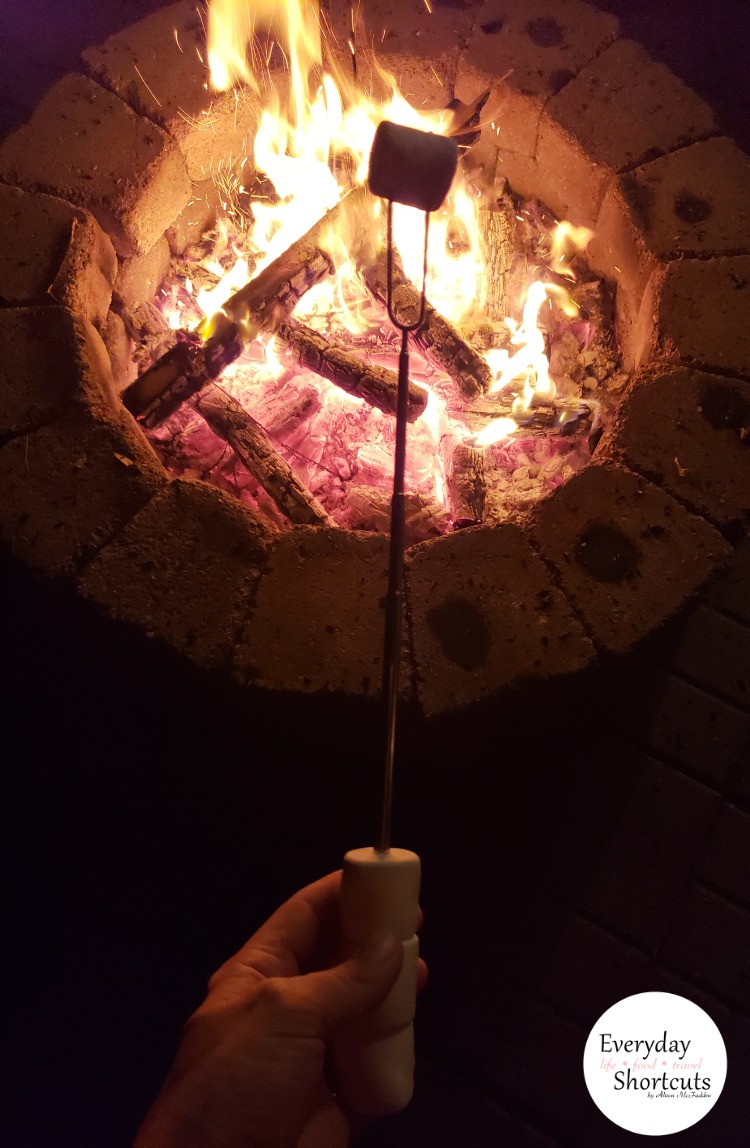 When you are finished you can sit back, relax and enjoy the fire along with roasting marshmallows.
We've had our fire pit up for 2 years and it is still holding up like it did when we first build it. It was the best investment we've made and was inexpensive to build. Hope you get to enjoy yours as much as we do ours!