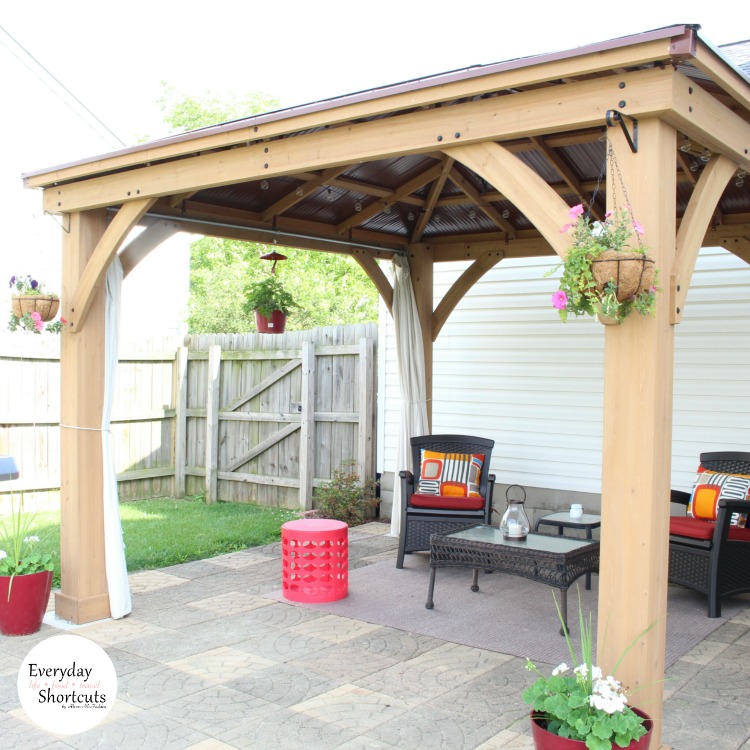 The simplest solution to blocking the sun or your neighbors on your patio is making outdoor curtains. And there is a way to do with spending a ton of money and no sewing required.
We built a Pavilion in a weekend and only to find one side super close to the neighbor's kitchen window and we felt like we were being watched every time we were trying to enjoy it. I needed something to block their view and could withstand the outdoors.
The solution was Drop Cloths that we found at the hardware store. With some simple supplies listed below, they were hung up in no time and added a nice touch to our outdoor space. We used only 2 drop cloths but you can use more to go all the way around your patio to block out the sun.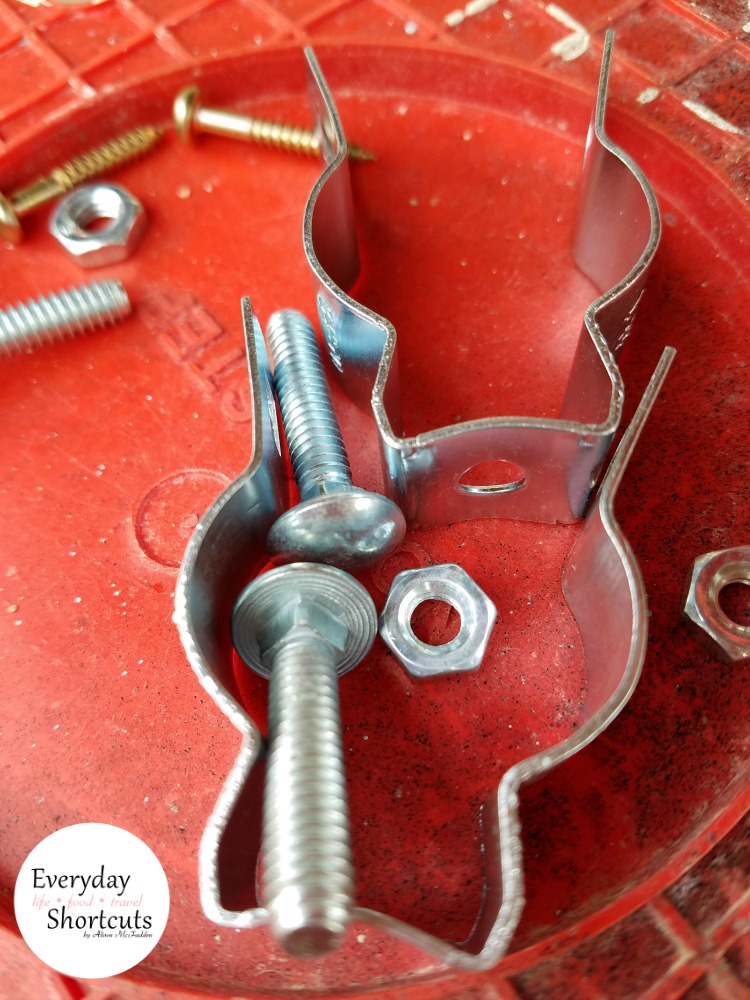 No-Sew Patio Curtains From Drop Cloths
Supplies Needed
2- Canvas Drop Cloths (measure to see what size you need)
Metal Conduit
Clip Rings
Metal Brackets
Rope
Directions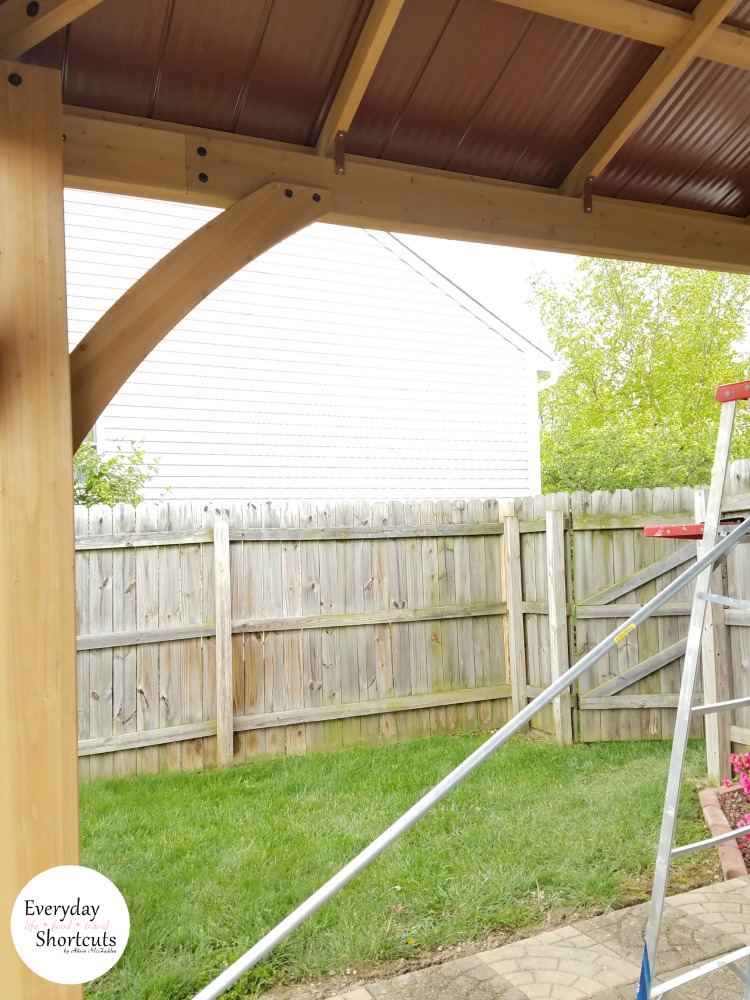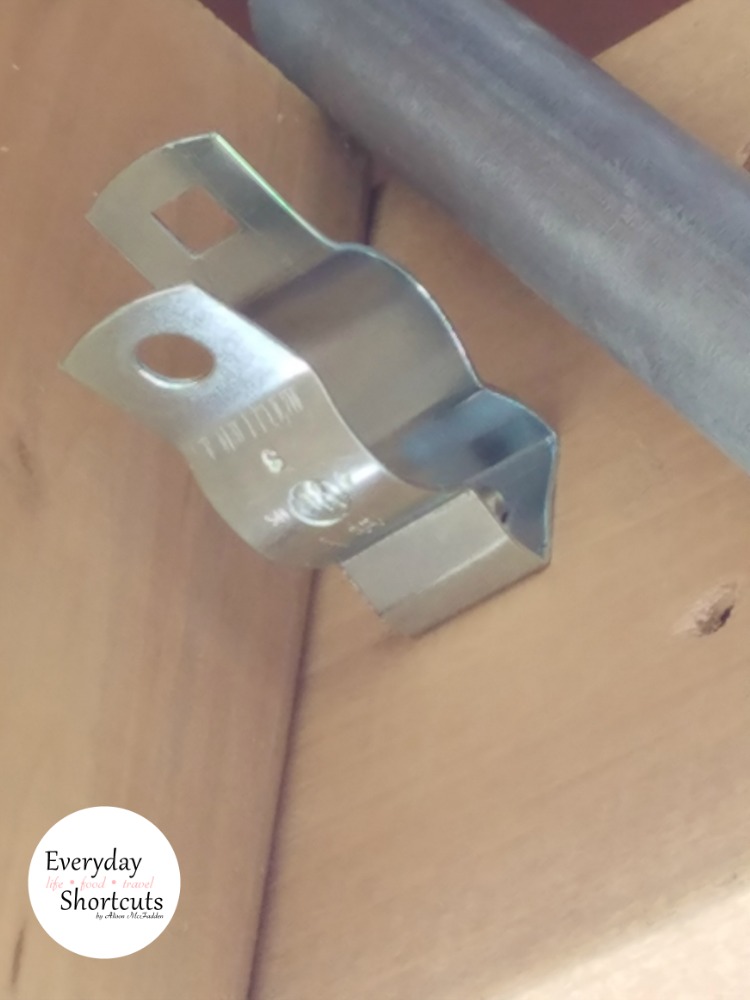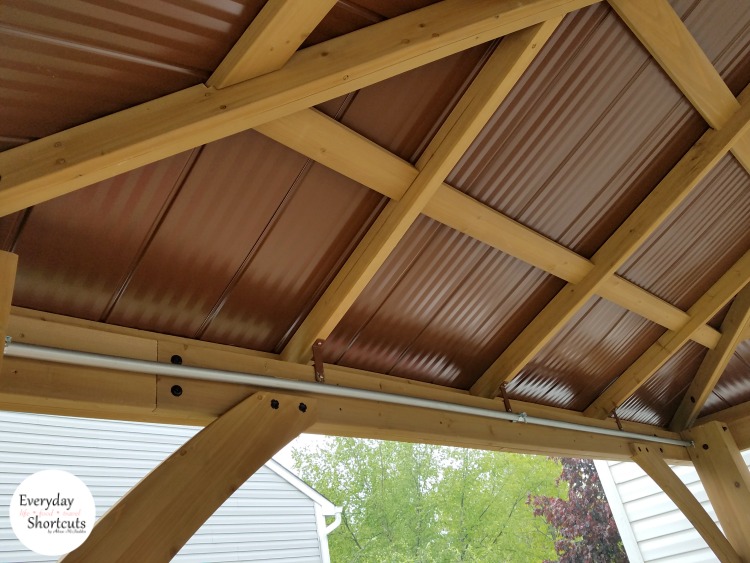 Measure out where to properly place the metal conduit and mount it with screws and brackets along with putting a support bracket in the middle so it can hold the weight.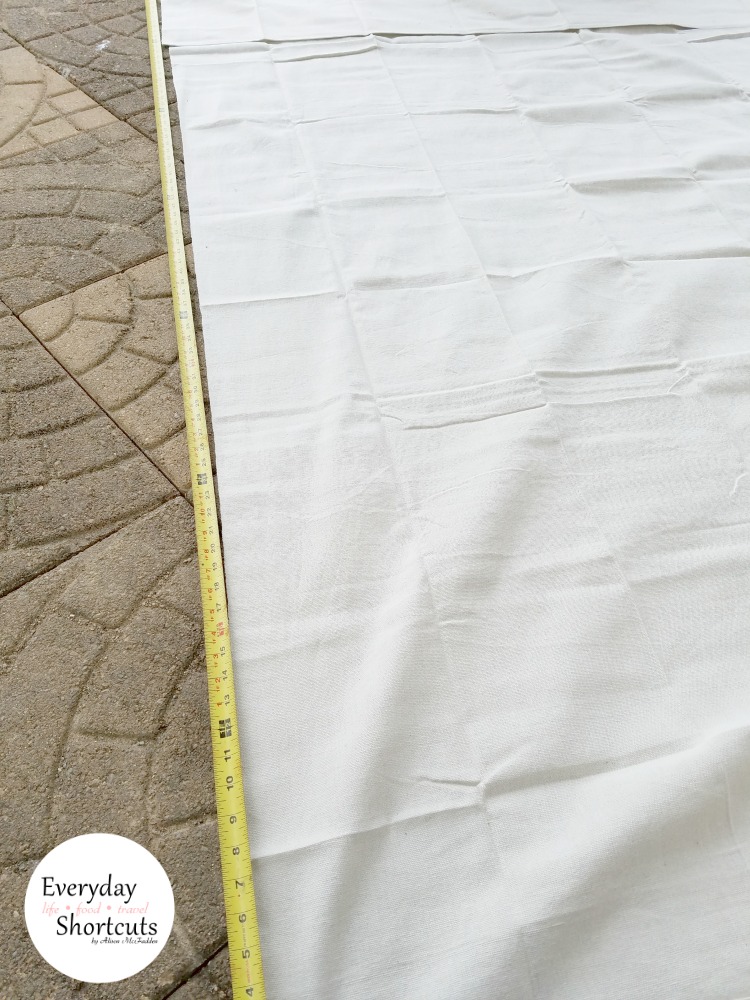 Measure the length of the drop cloth to see how much you need to fold over the top and still be long enough when hung.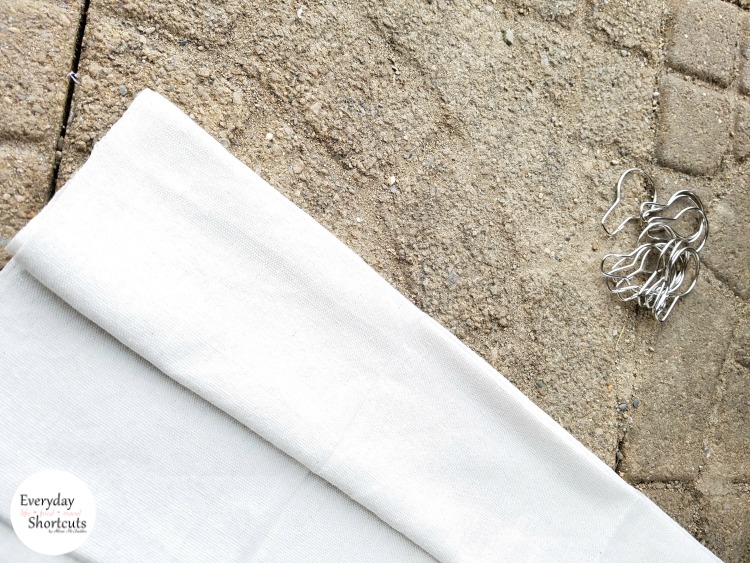 Fold over the top part of the drop cloth (you may need to fold over more than once).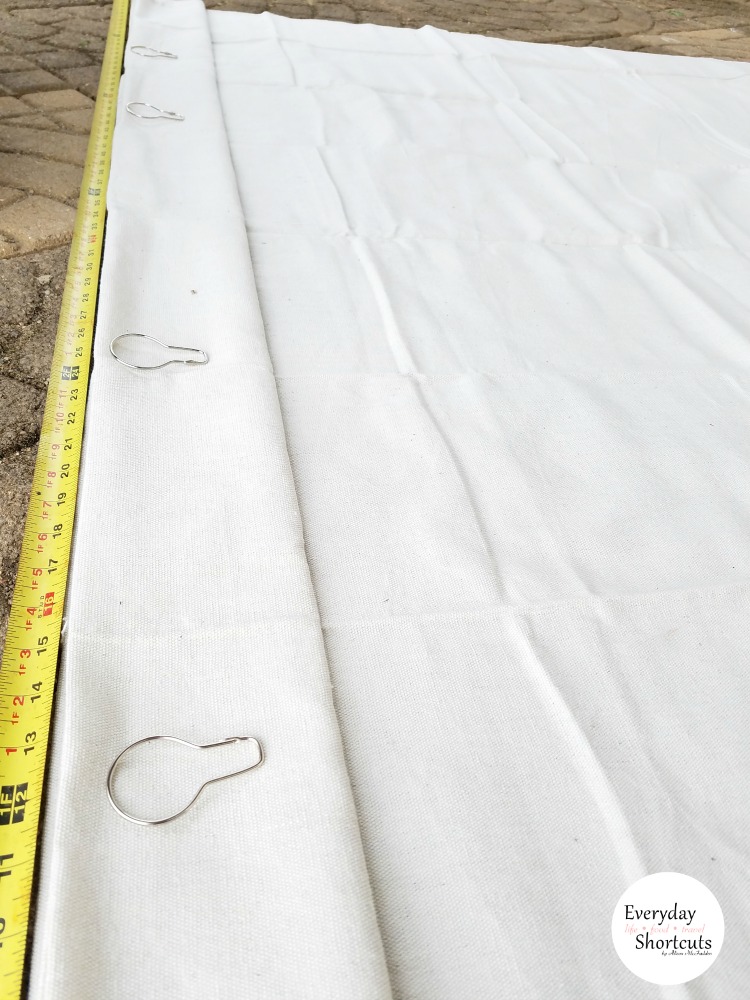 Using the tape measure carefully measure out where to place each of the clips rings so they are evenly spread out.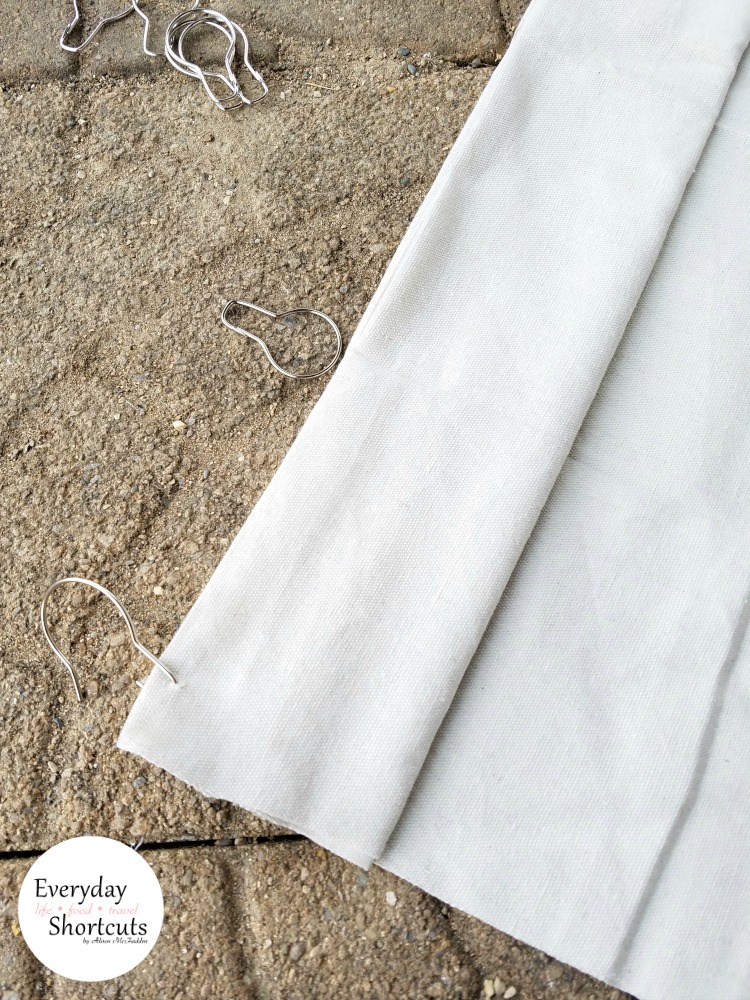 Poke a hole through the drop cloth with the clip ring throughout the top of the drop cloth but don't secure them yet.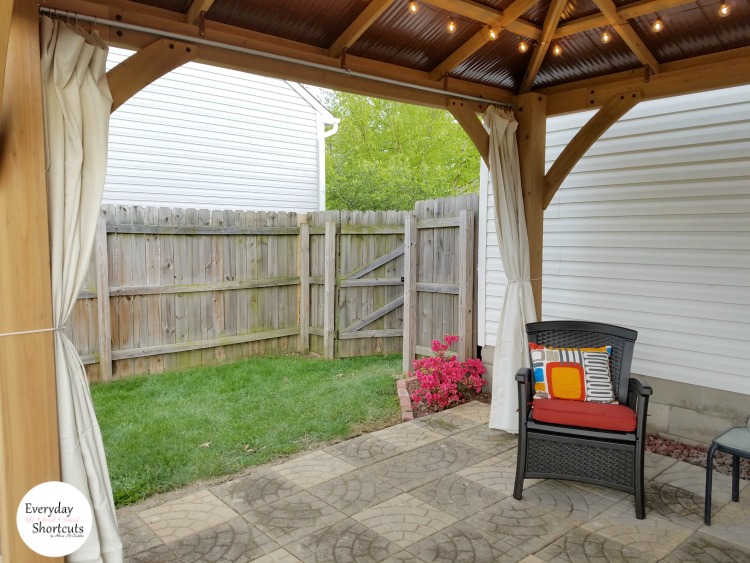 Once all the clip rings have been inserted into the drop cloth hang them on the metal conduit and secure the clip rings. Cut 2 pieces of ropes to use as tie backs for each of the outdoor patio curtains.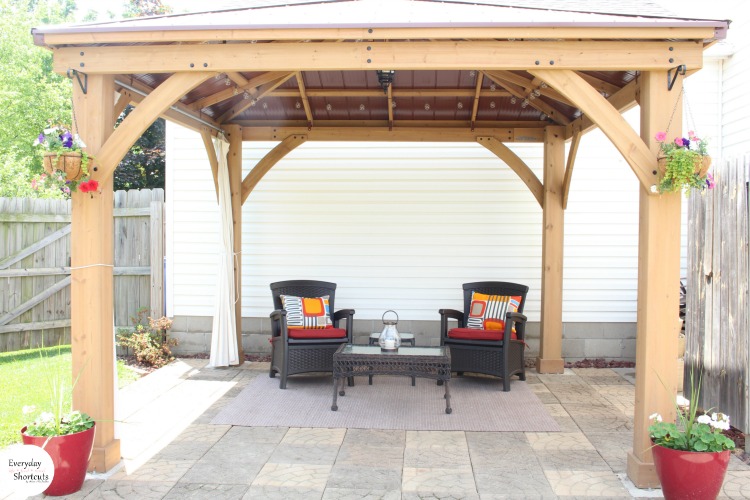 When you're ready to use the curtains, just untie the rope and pull them close. Over time you may find that the curtains will get dirty from being in the outdoors. You can wash them in cold water but I suggest hanging them up to dry as they will shrink.