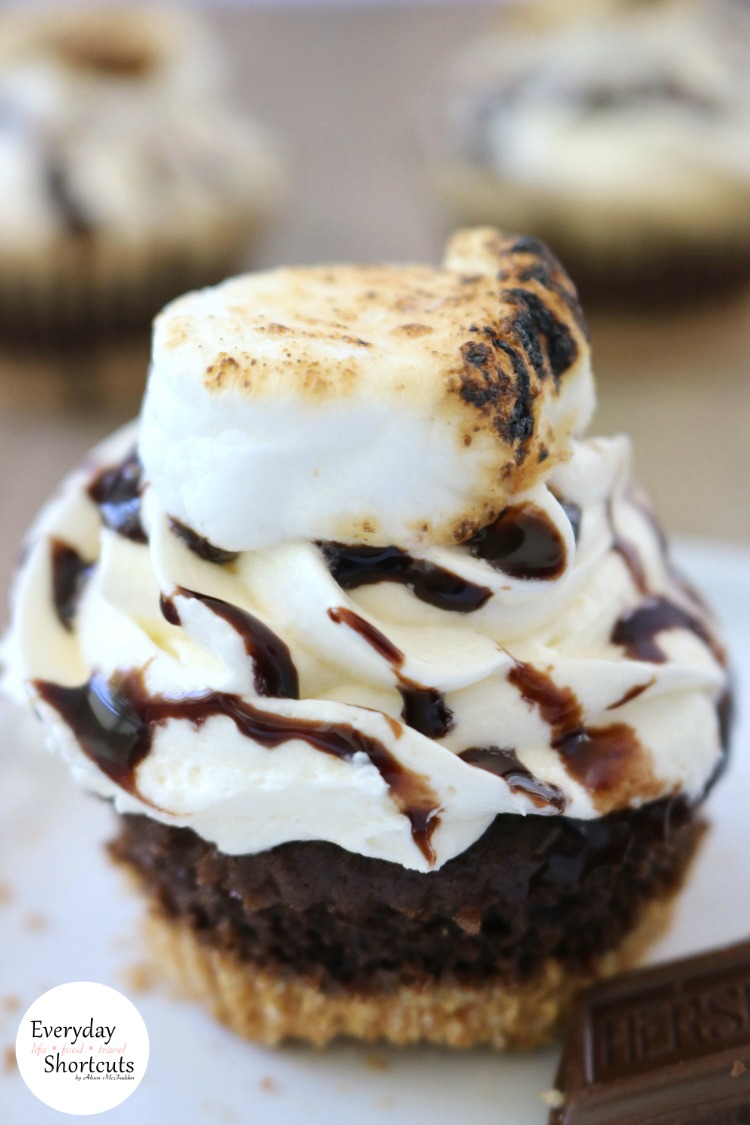 Get your s'mores fix all year long with this recipe for s'mores cupcakes. It's got the rich goodness taste of chocolate, marshmallow and graham cracker baked into one but the easiness of using a box cake mix. Topped with marshmallow buttercream and drizzled with chocolate makes it hard to stop at just one.
I love making these for the family when we can't get outside by the fire. We've even camped out in our living room by setting up a tent watching movies and enjoying some s'mores cupcakes like we were at the campground. Wherever you decide to eat your cupcakes, I'm sure you'll enjoy them as much as we did!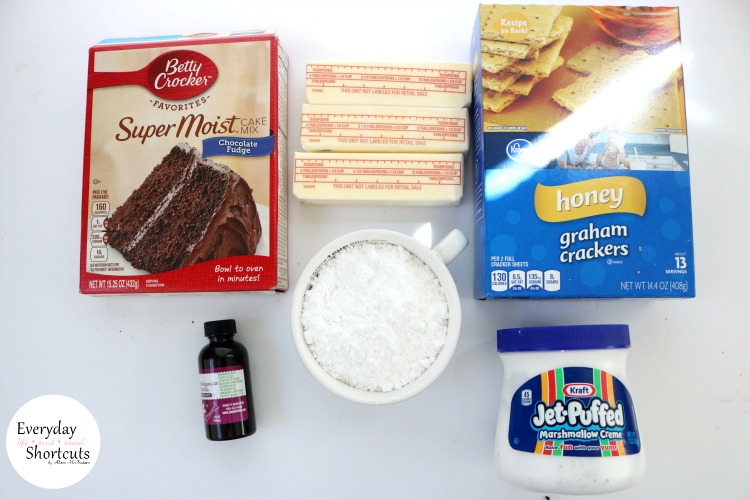 S'mores Cupcakes
Ingredients
1 1/2 cup Graham Cracker Crumbs (about 12 full sheets)
4 tbsp melted Butter
1/2 cup Sugar
1 box Chocolate Cake mix + box ingredients
1 1/2 cup softened Butter
1 1/2 cup Powdered Sugar
7 oz Marshmallow Creme
1/2 tsp Vanilla
Directions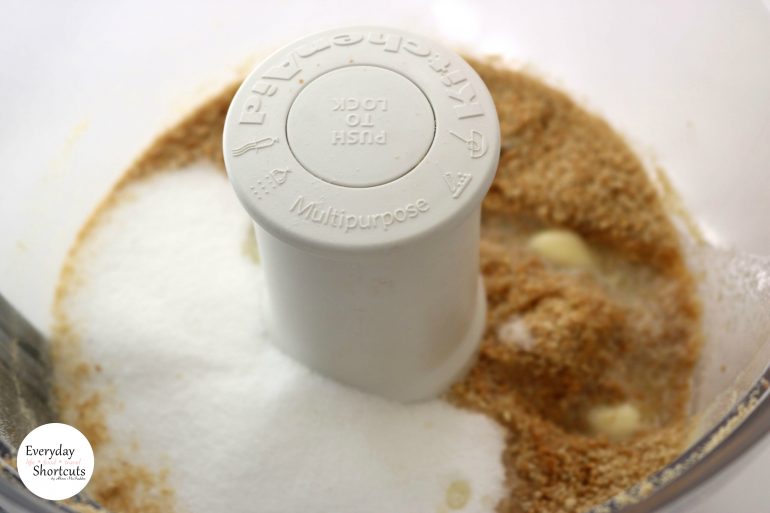 Preheat oven to 350.
Line cupcake pan with paper liners. Set aside.
Pulse graham crackers in food processor to make crumbs.
Add melted butter and sugar and pulse to combine.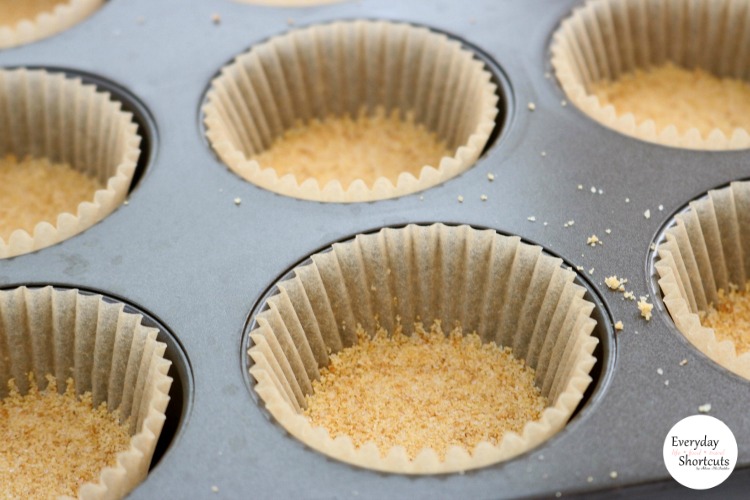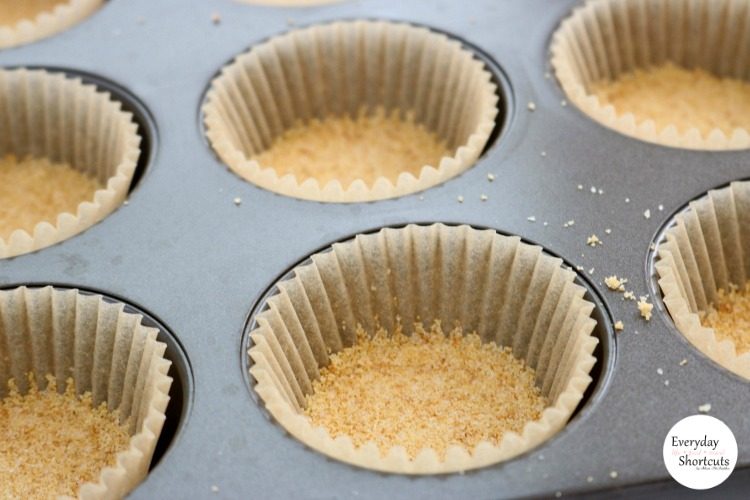 Equally, divide crumb mixture in bottom of each liner and gently press in place.
Bake 7-10 minutes.
Allow to cool.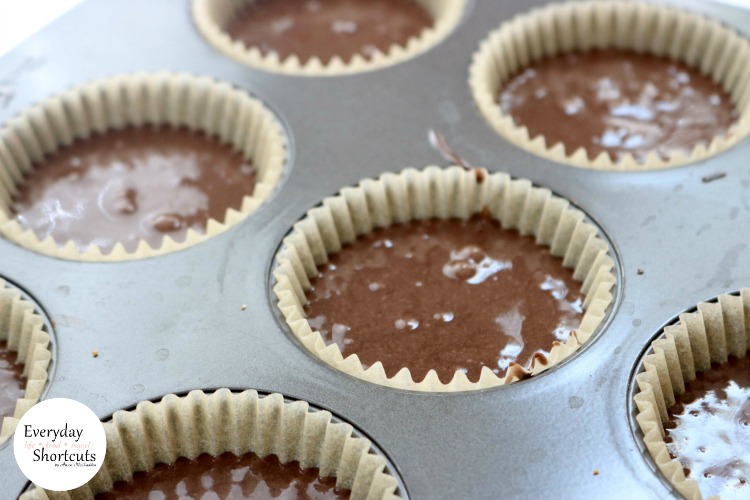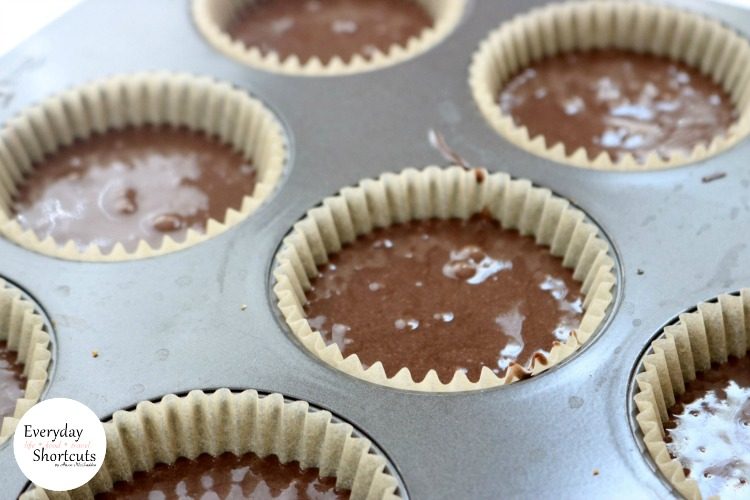 Prepare cake batter according to box directions.
Fill each liner about 2/3 full and bake 15-20 minutes until the toothpick inserted in center comes out clean.
Allow cupcakes to cool.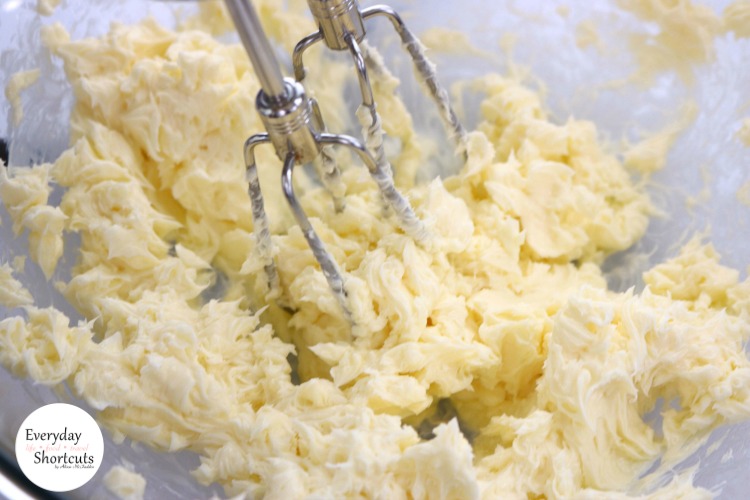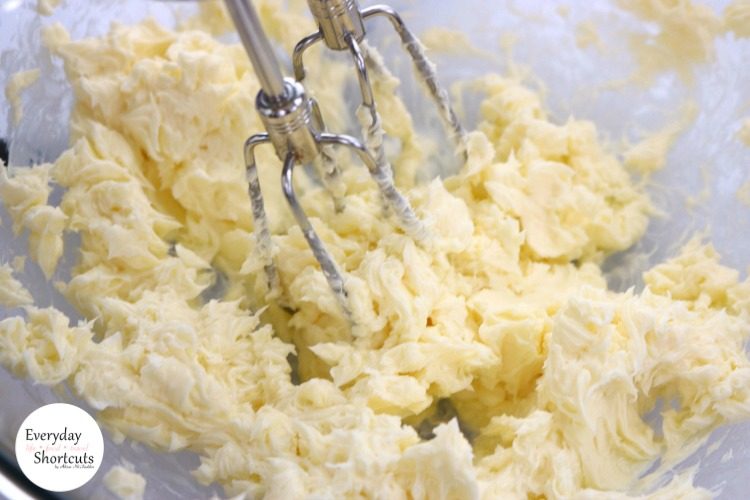 Cream butter and vanilla with a mixer until fluffy.
Gradually add in powdered sugar until incorporated.
Fold in marshmallow creme.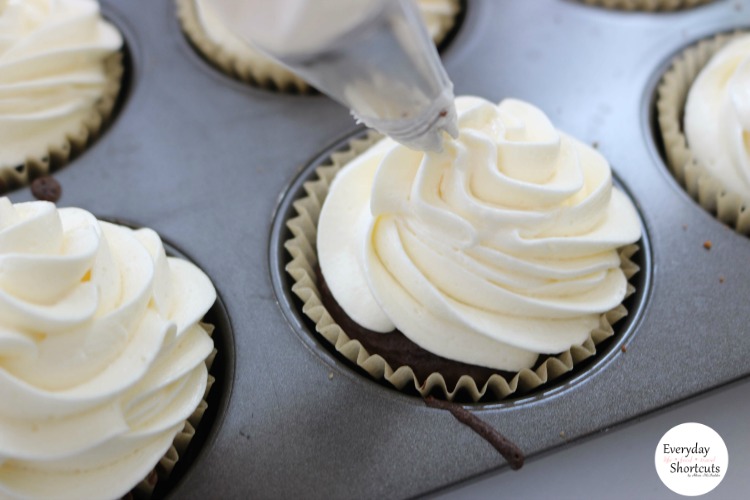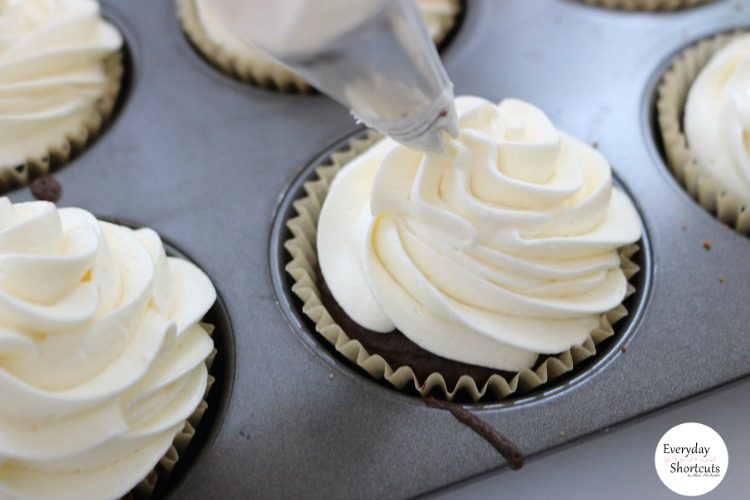 Transfer to piping bag with a round tip.
Frost each cupcake.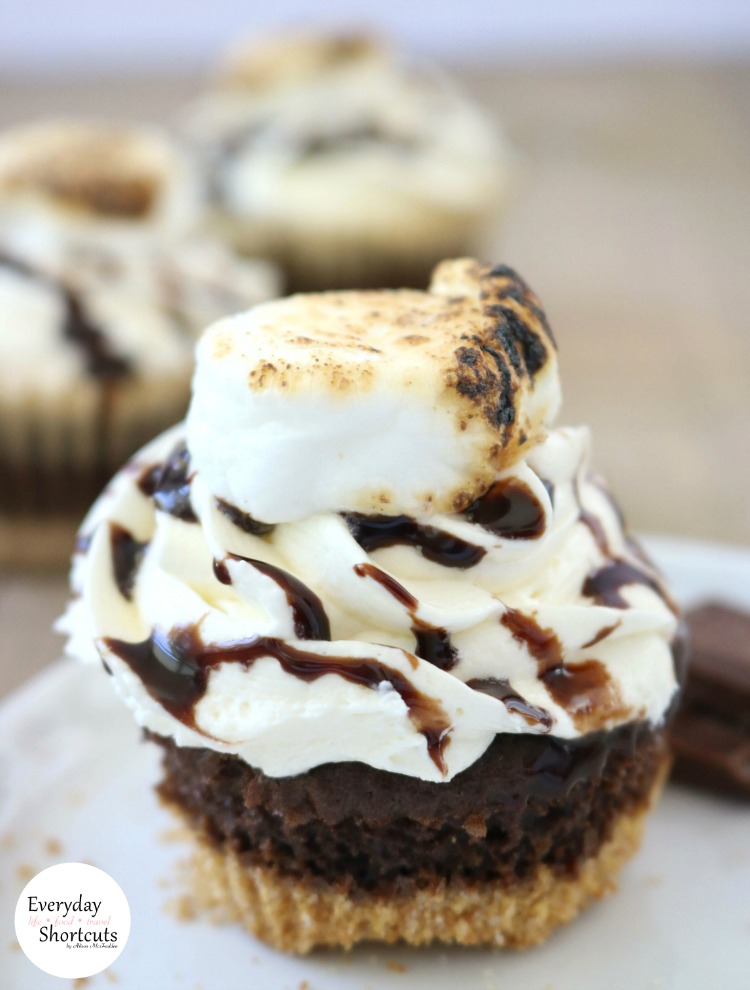 Garnish with graham cracker crumbs, graham crackers, chocolate or marshmallows.
Use a lighter to toast the marshmallow on top just a bit. (the part for adults only or under parent supervision)
Refrigerate until ready to serve.
Enjoy!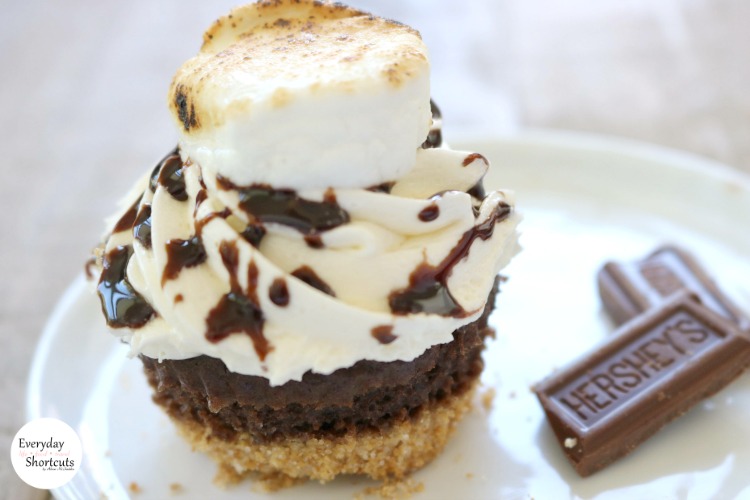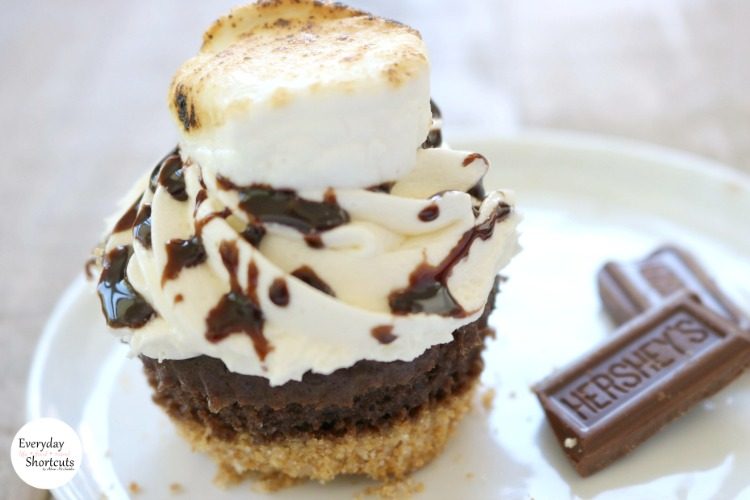 If you like this recipe for S'mores Cupcakes, check out this S'mores Dump Cake recipe!