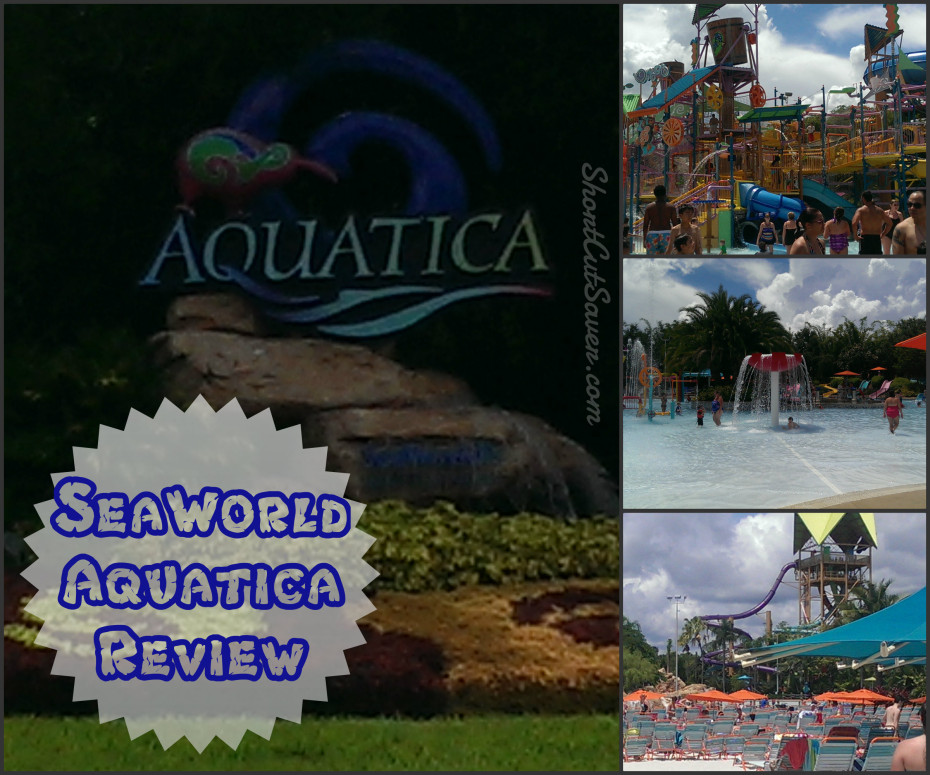 If you have not been to SeaWorld Aquatica, then you are missing out. It is an experience like no other water park. With 15 attractions including the new Ihu's Breakaway Falls, I promise you will not be bored. There is plenty to do with the whole family involved.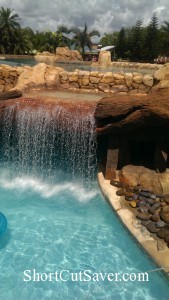 I was super excited to do the Dolphin Plunge water slide. The water slide actually shoots you thru the Dolphin tank. The slide is clear when you are in the Dolphin tank so you can see the Dolphins swimming around you. This is by far my favorite water slide in the whole park. I loved seeing the Dolphins.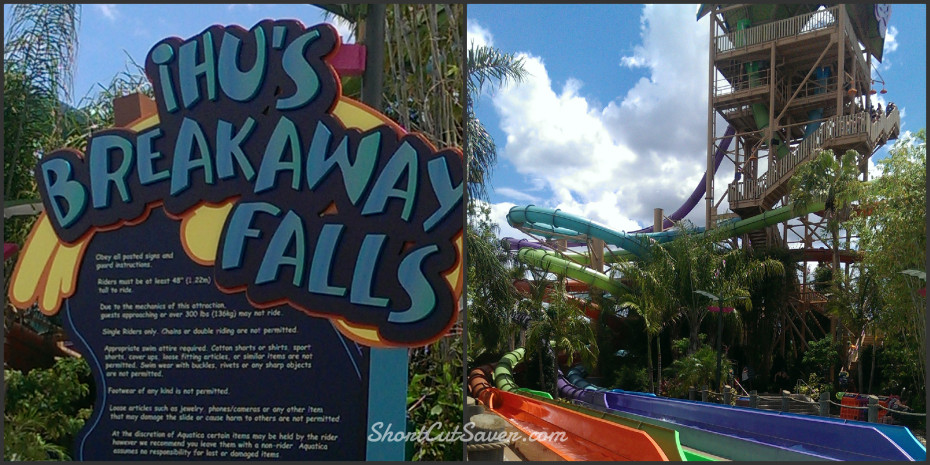 My husband and 8-year-old son went on the new Ihu's Breakaway Falls. Talk about a heart pounding experience. It is the tallest, steepest, and only multi-drop tower in Orlando.  When you get to the top of the water slide you step into a capsule and wait.  Next is not knowing when the floor is going to drop beneath you to let you go down. Once it drops, you get plunged down the slide when you are least expecting it. If you can face your fear be sure to ride this one.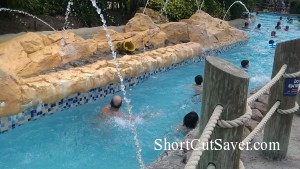 The Roa Rapids was a family favorite. It is a rushing rapids pool that shoots you around. You can wear a life jacket to make your self float thru it or just ride the rapids.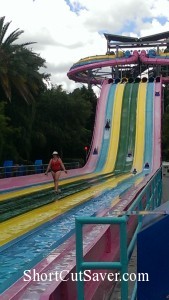 The Taumata Racer is another one the whole family can enjoy. Grab a raft and choose one of the 8 lanes to race. Ready, Set, Go! Rip down a steep hill head first and check your time at the end of the hill.
These attractions are just to name a few. There is many more attractions to see and do. Don't forget to stop by and see the Parrots at the Wave pool where they just might talk to you.
To get tickets to SeaWorld Aquatica Orlando, head on over to UnderCoverTourist.com where they offer discount tickets and the trusted name in attraction tickets.
Disclosure: I was given 2 tickets  featured in this post to facilitate my review. All opinions are 100% mine and not influenced in any way.