This painted Santa Terra Cotta Pot is so fun and easy to make with the kids. It would make a cute gift for teachers, co-workers or to give to a neighbor.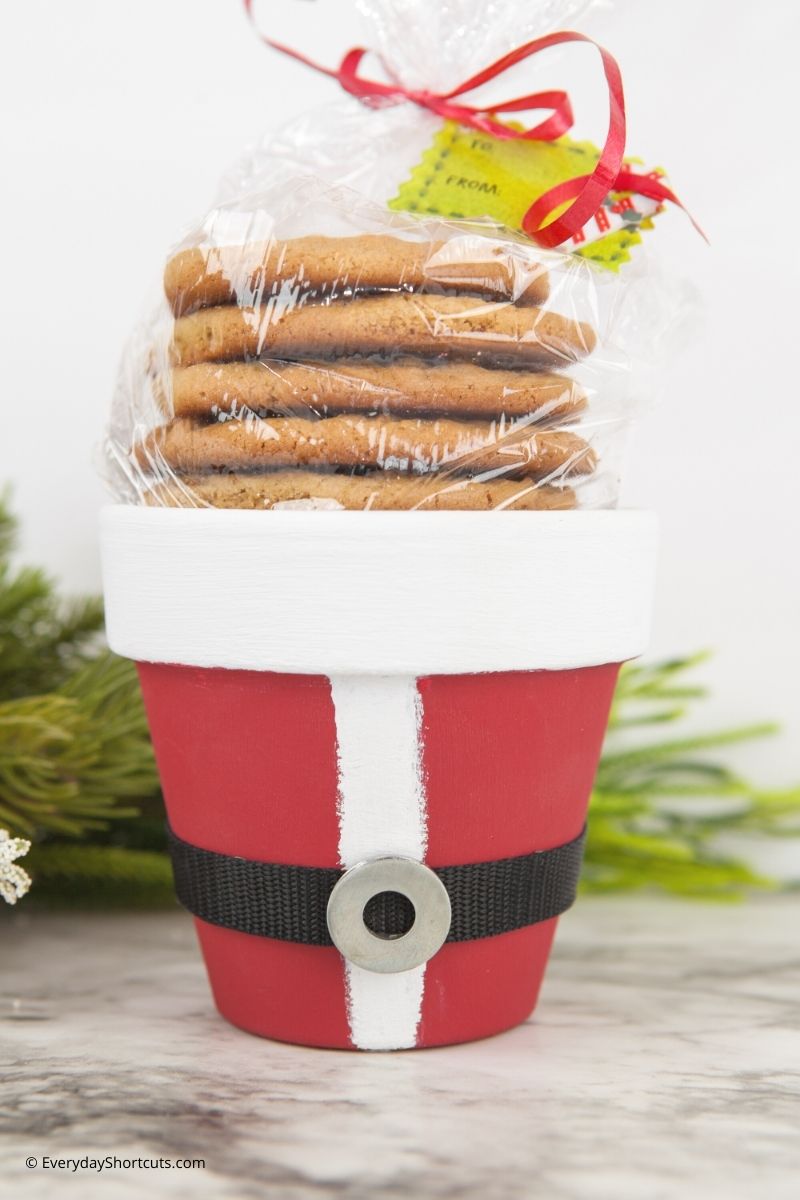 It's also an in expensive gift to make as you only need a few supplies to make. Then, you can make your own homemade Christmas treats or even use candy to fill the finished terra cotta pot. And if you don't want to add treats to the clay pot you can set it out as a decoration.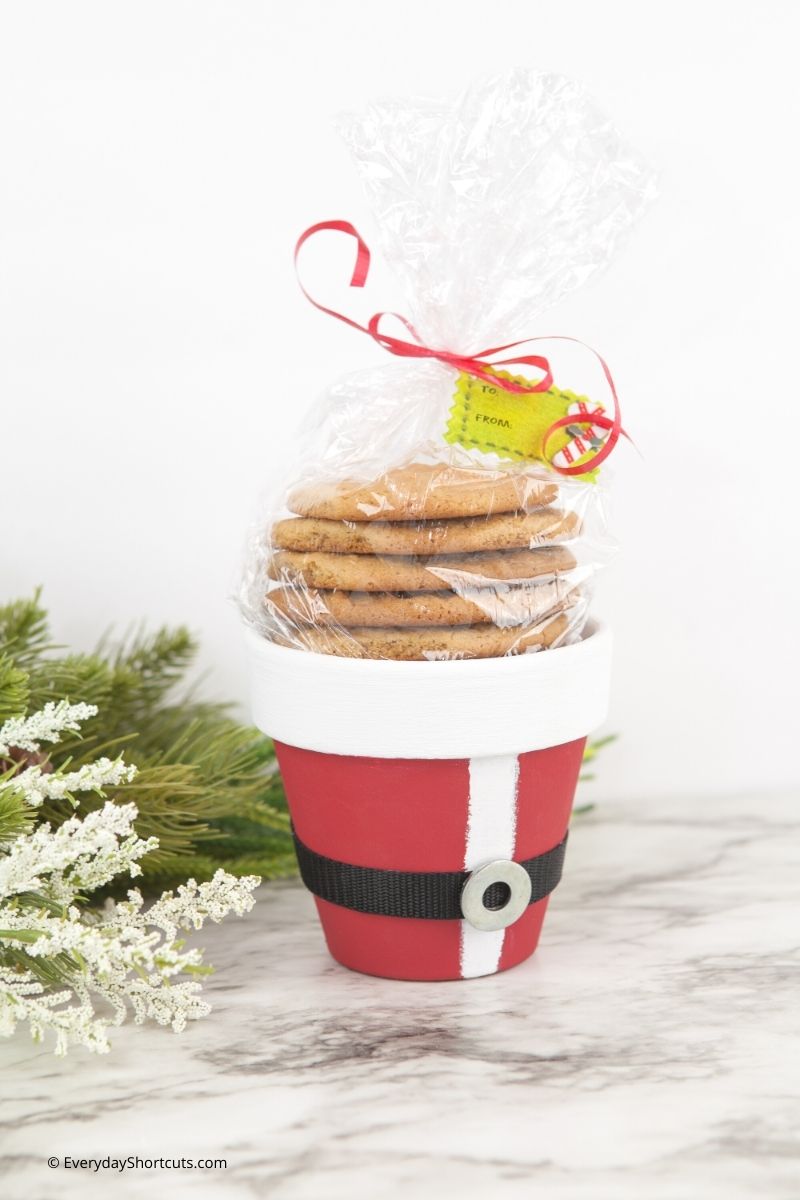 More Easy DIY Christmas Gifts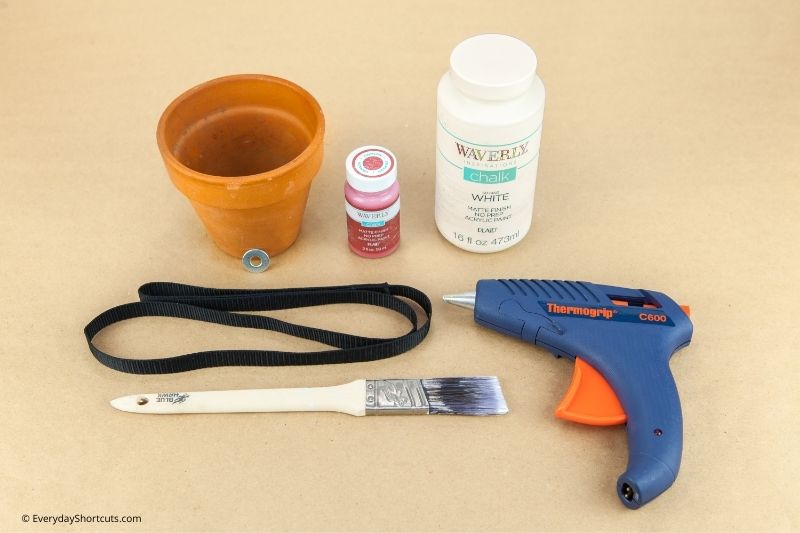 Supplies Needed
4" Tall Terra Cotta Clay Pot
White Chalk Paint
Crimson Chalk Paint
1/2" Wide Black Nylon (or a Black Ribbon)
3/4" Metal Washer
Paint Brush
Hot Glue Gun
How to Make a Santa Terra Cotta Pot
Prep: If you are upcycling a clay pot, make sure to clean it well and let dry completely before painting.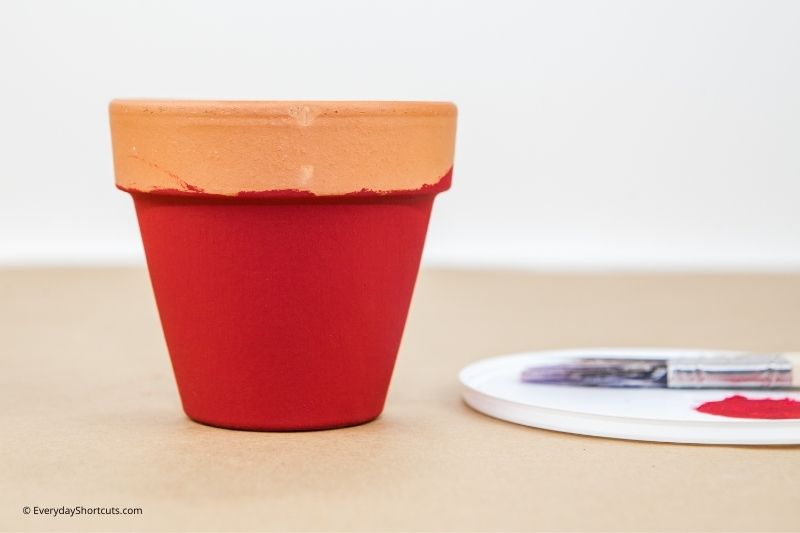 Step 1:
Paint the entire pot below the lip with two coats of Crimson Chalk Paint. Make sure to let the paint dry between each coat. Chalk Paint dries quickly, it should take approximately 4-5 minutes for the first coat to dry.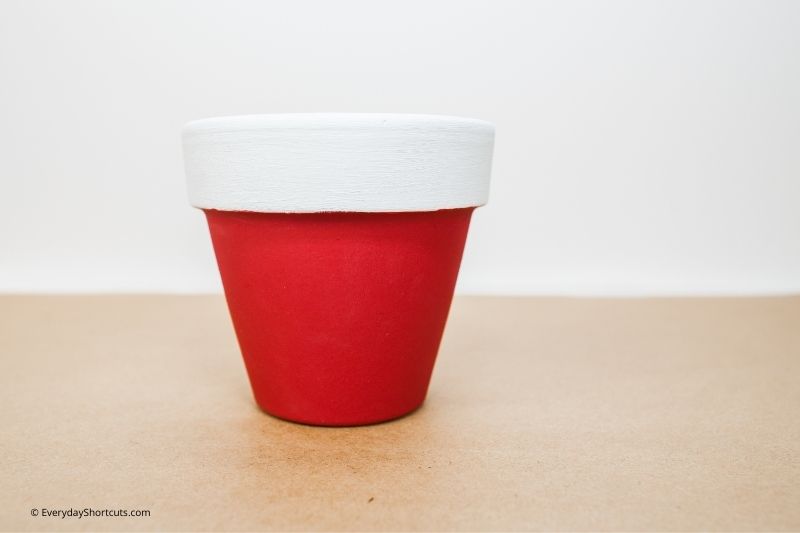 Step 2:
Paint the lip of the pot with two coats of White Chalk Paint, again, let the first coat dry before painting the second coat. For a cleaner look, paint the inside of the pot lip white.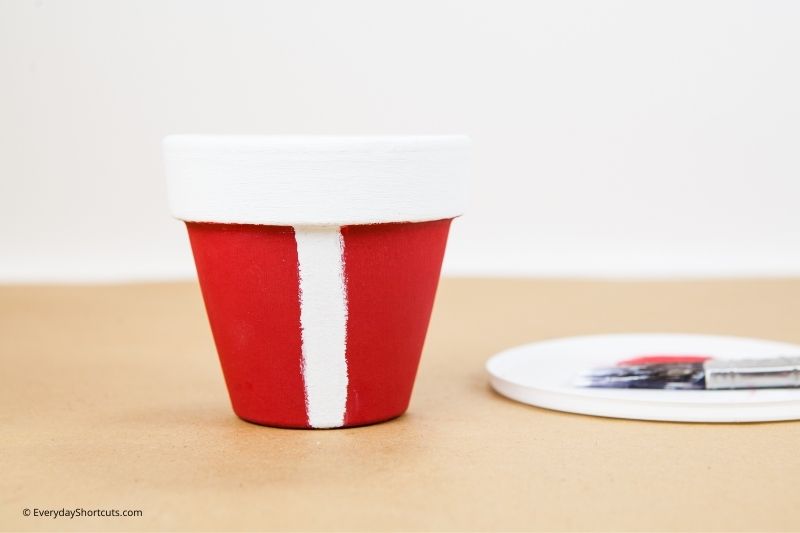 Step 3:
Paint a white stripe down the length of the pot to represent the fur of Santa's Coat. Use the end of your paint brush to dab the outer edges of the white stripe to make it appear fuzzy.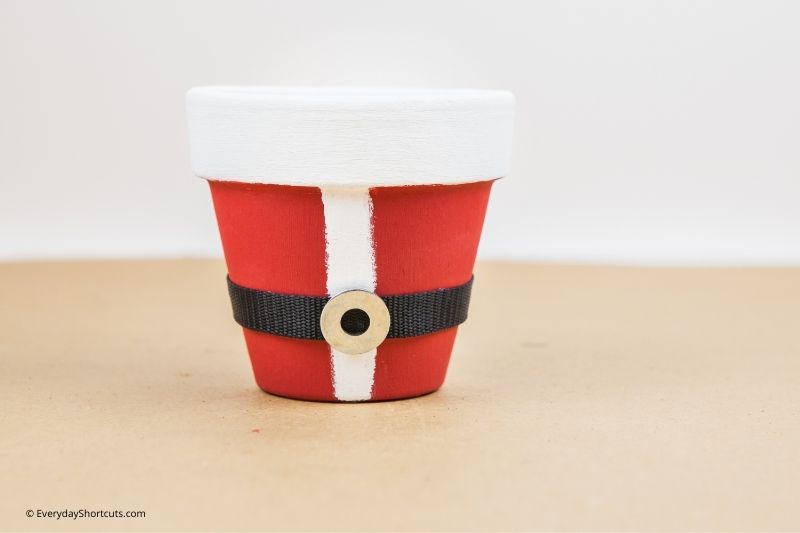 Step 4:
Use hot glue to adhere the Black Nylon around the pot, about 3/4 of the way down. Because the pot tapers, use the glue only on the top portion of the nylon (or ribbon), leaving the bottom portion free of to hang. This makes it easier to keep the nylon straight around the pot.
Step 5:
Hot glue the metal washer on top of the black nylon, centered with the white stripe to represent the buckle on Santa's belt.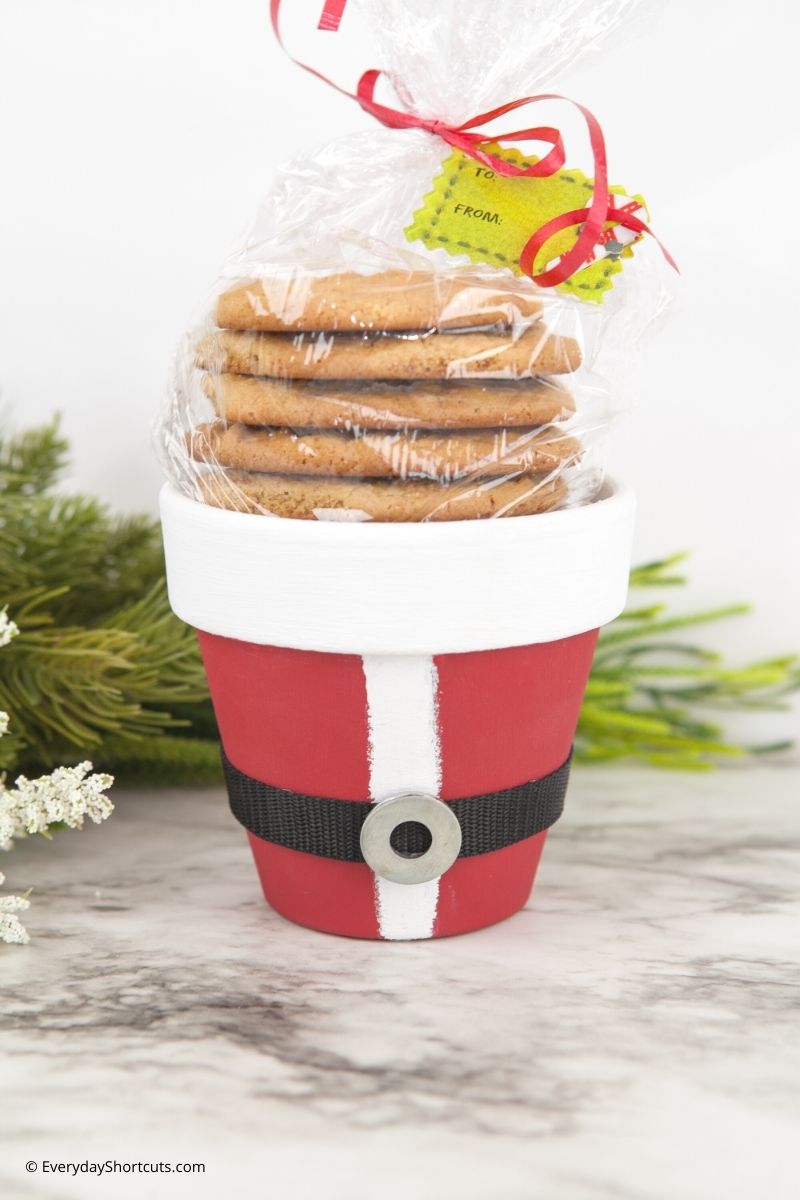 Step 6:
Fill the clay pot with some baked cookies or candy and wrapped clear cellophane around the entire pot. Bring cellophane to the top of the pot and cut so there is some sticking out the top. Tie a bow around it at the top and add a gift tag.