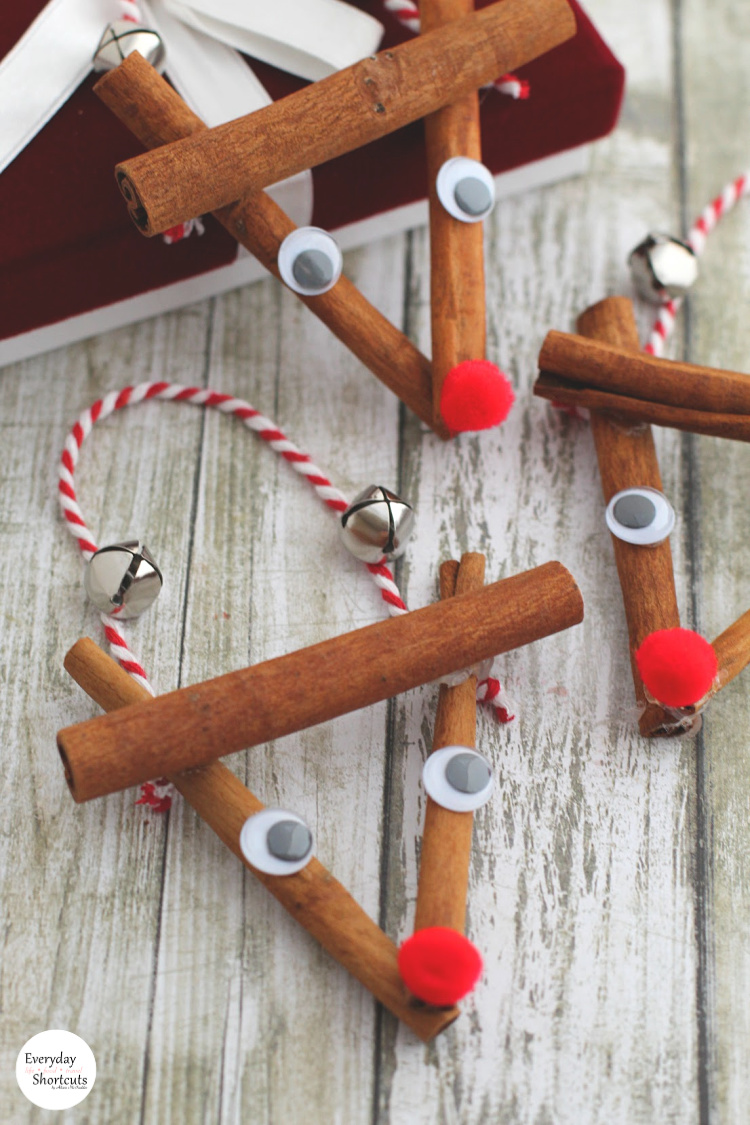 I love a rustic tree look and this will be my second year of decorating for the holidays with a rustic theme. There are so many ornaments you can make yourself that go nicely with the theme and look great on your tree. I had so much fun making this DIY rustic reindeer ornaments and wanted to share how you can do it too. It just requires some simple supplies and takes a few minutes to make. You can even use them as a gift topper paired with rustic wrapping paper and ribbon. Enjoy!
Rustic Reindeer Ornament 

Supplies Needed Per Ornament
3 cinnamon sticks
2 jingle bells
1 red pom pom
2 googly eyes
6-inch thin ribbon or thick string
Hot glue gun
Directions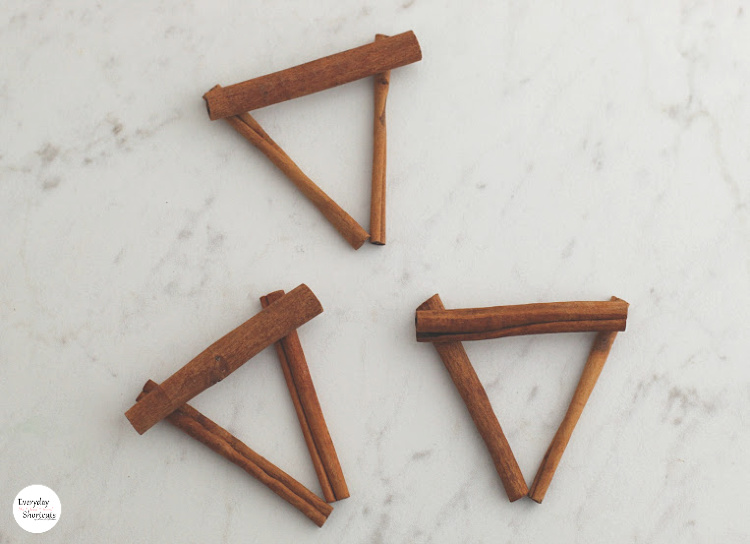 Place two cinnamon sticks together to form a "V" shape. Add a drop of glue to the point where the two ends meet and press and hold in place to secure. Add 1 cinnamon stick horizontally near the top of the "V" shape. Place drops of hot glue where the horizontal cinnamon stick meets the "V" sticks and secure it in place.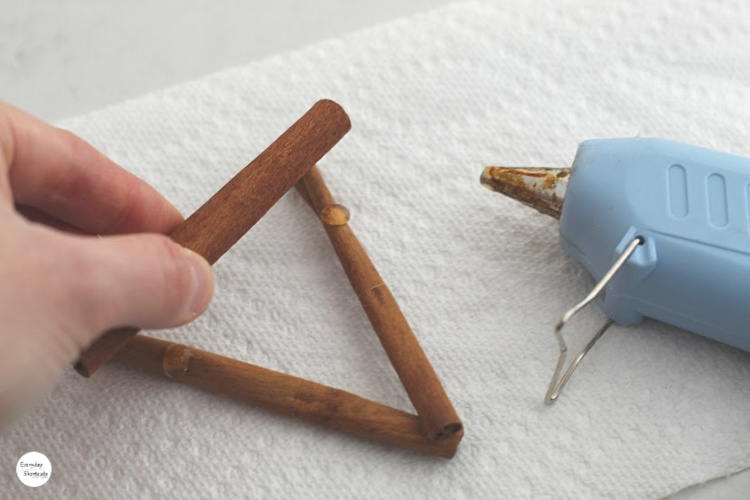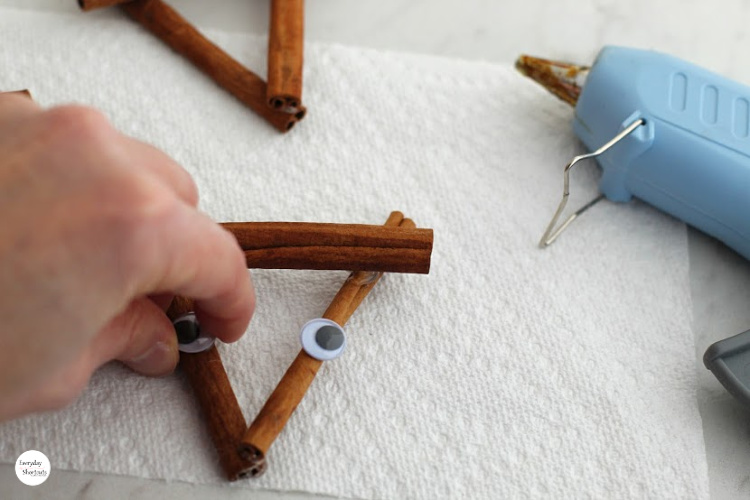 On the "V" under the horizontal cinnamon stick, add drops of glue for the two eyes and press them in place.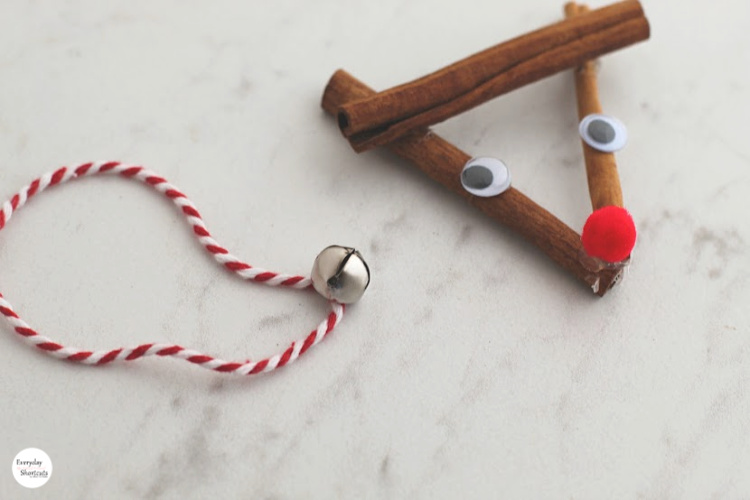 Add a drop of glue where the point of the "V" meets and add a red pom pom for the nose.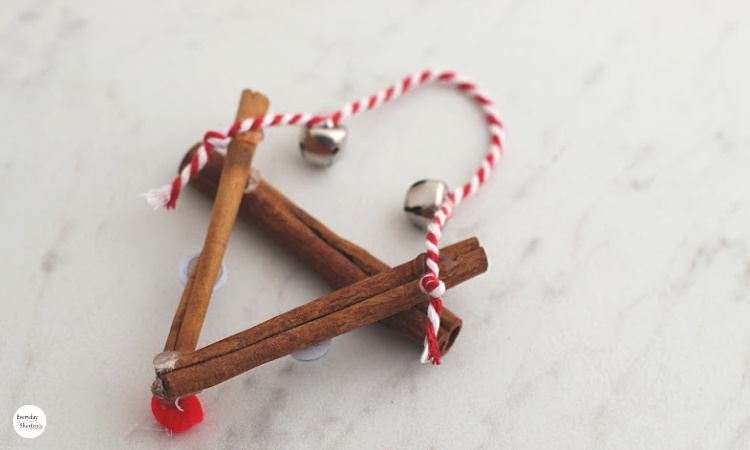 Thread two jingle bells on a piece of thick string and knot the ends.
Turn the ornament over and add two drops of glue on each side of the "V" under the horizontal cinnamon stick.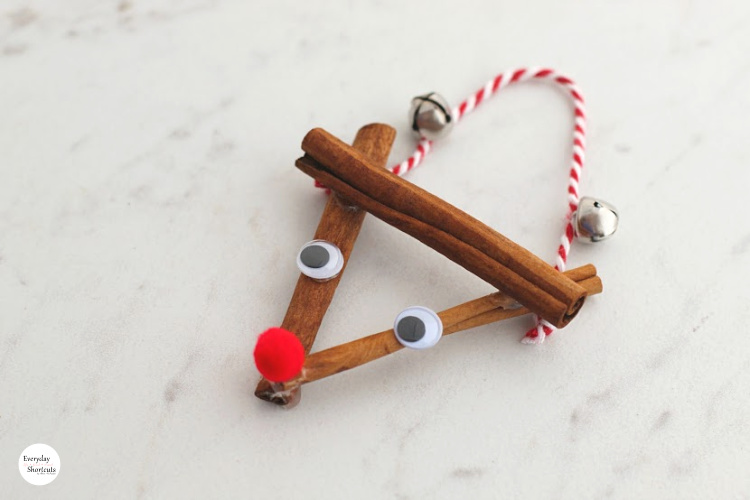 Press each end of the string in place. Allow the glue to dry to completely before hanging the ornament or placing on a gift.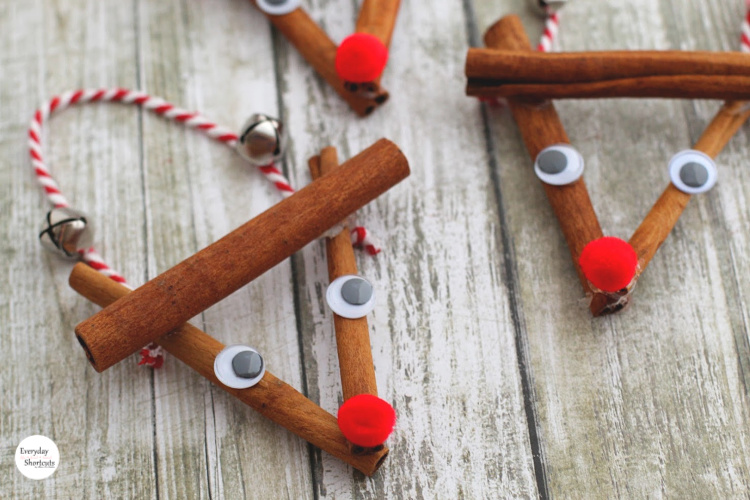 Looking for some more Christmas DIYs? Check out these!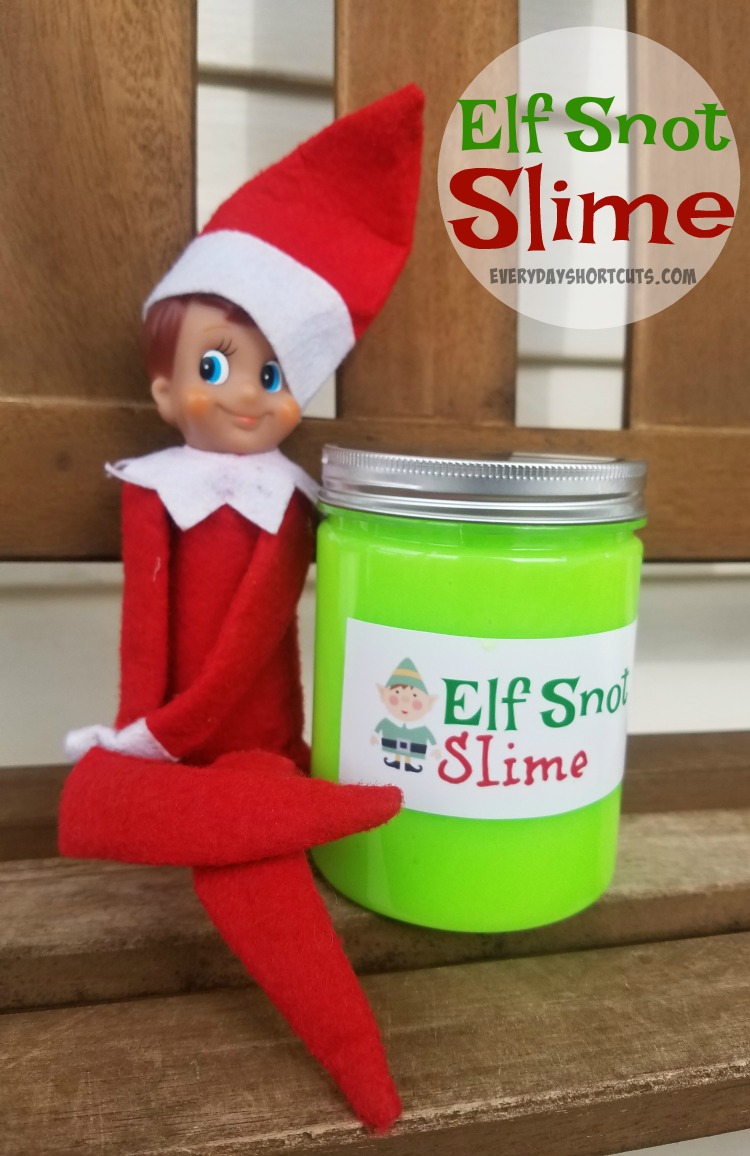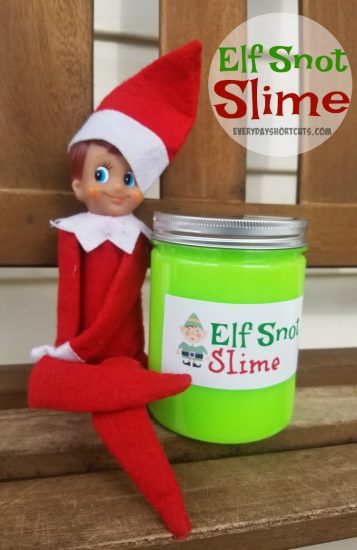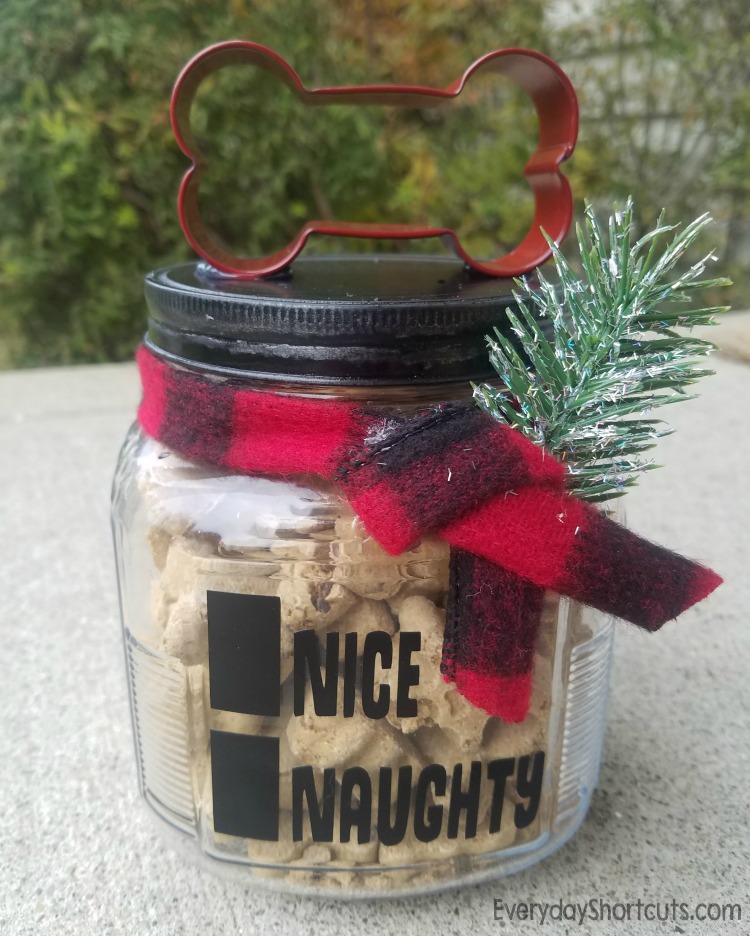 DIY Naughty or Nice Dog Treat Jar
Reindeer Poop + FREE Printable Bag Toppers