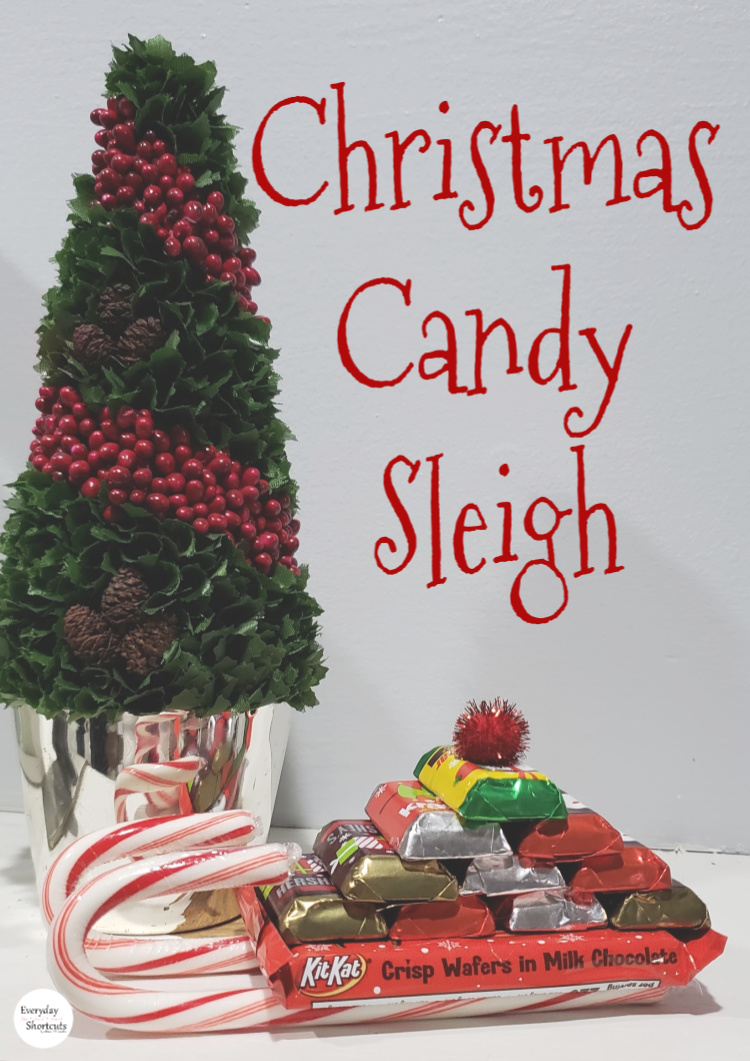 If you're still looking for a last-minute teacher gift idea, I have the perfect solution that is easy to make and inexpensive. The Christmas Candy Sleigh makes a great DIY gift for your kids' teachers, friends or family. I recently made about 20 of them for several teachers and they absolutely loved them.
To keep them from rolling around in the car and breaking I packed them in a large long box and stuffed some bubble wrap lightly throughout the box. Enjoy making these last-minute gifts with the kids.
Christmas Candy Sleigh
Supplies Needed
10 miniature candy bars for each sleigh
2 candy canes
1 full-size KitKat
Hot glue gun
Glue sticks
1 Pom pom
Directions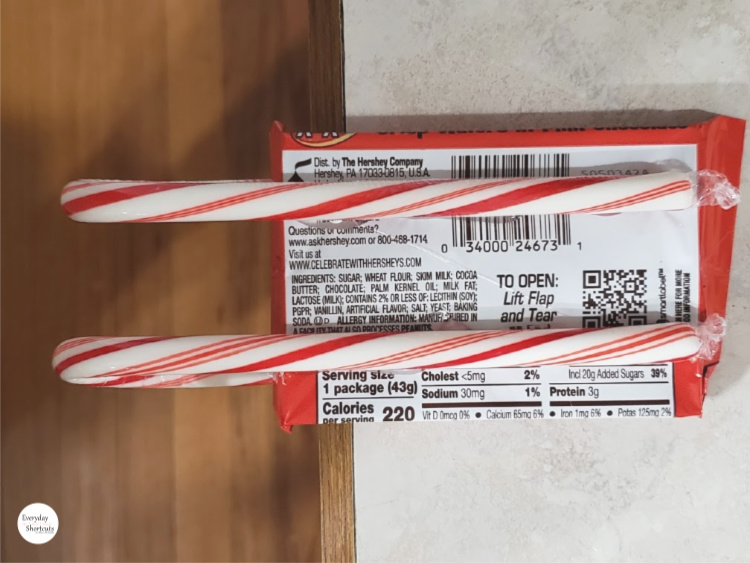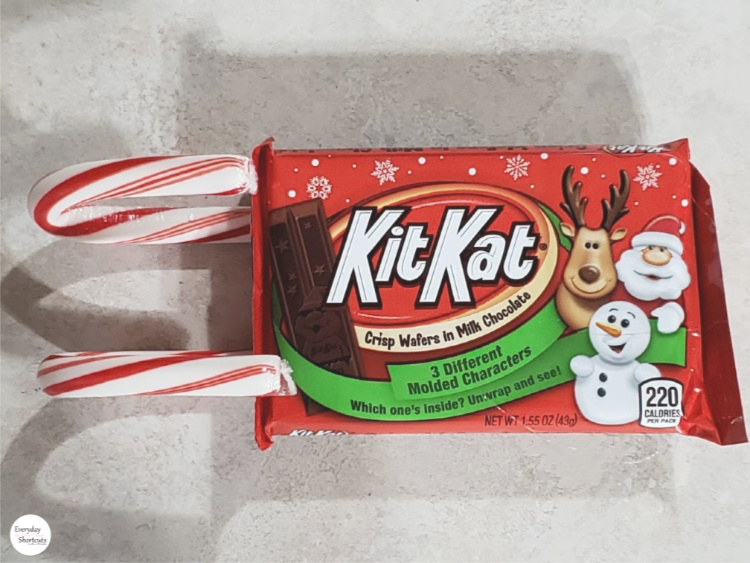 Place a glue stick in the glue gun and plug it in to heat it up.
Apply 2 thick lines of glue on the bottom of the full-size KitKat about 3 inches apart.
Place the candy canes on the glue and push down gently for a few seconds.
Take a variety of 4 miniature candy bars and glue them going across the top of the KitKat long ways.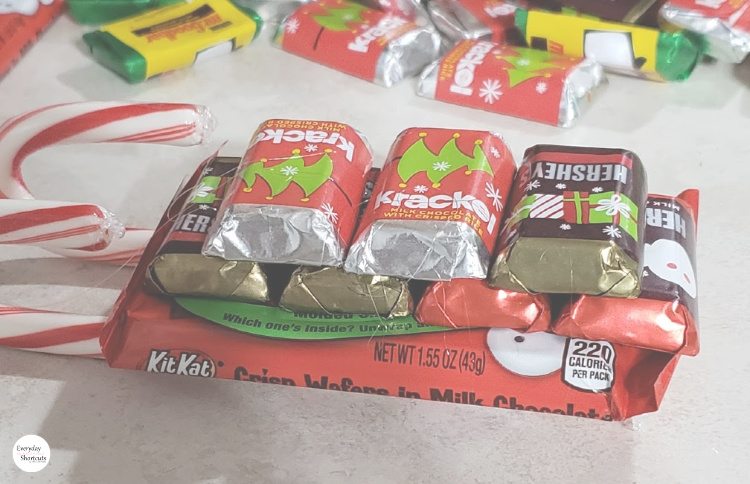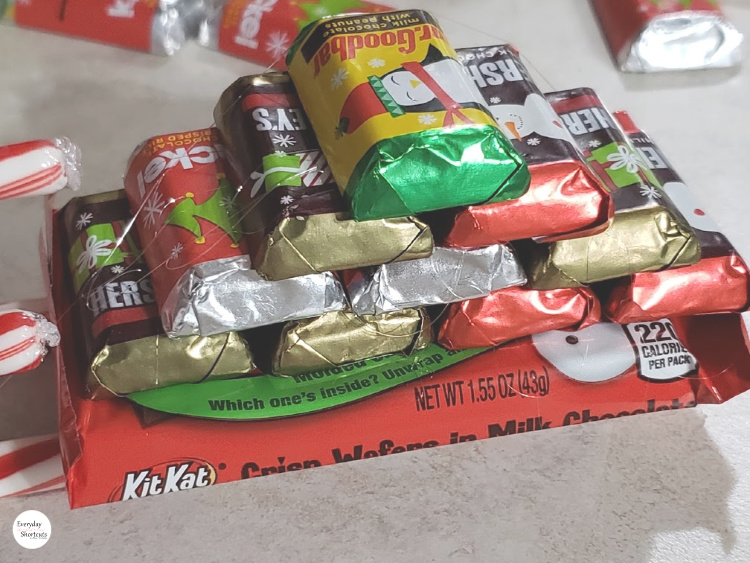 Then, take 3 miniature candy bars and stagger them between the bottom layer and glue them down.
Next, take 2 miniature candy bars staggering them in between the row before and glue them down.
Then, top it off with one miniature candy bar by gluing it in between the last 2 you put down.
You should now have a pyramid on top of the KitKat with a row of 4, then 3, then 2, then 1.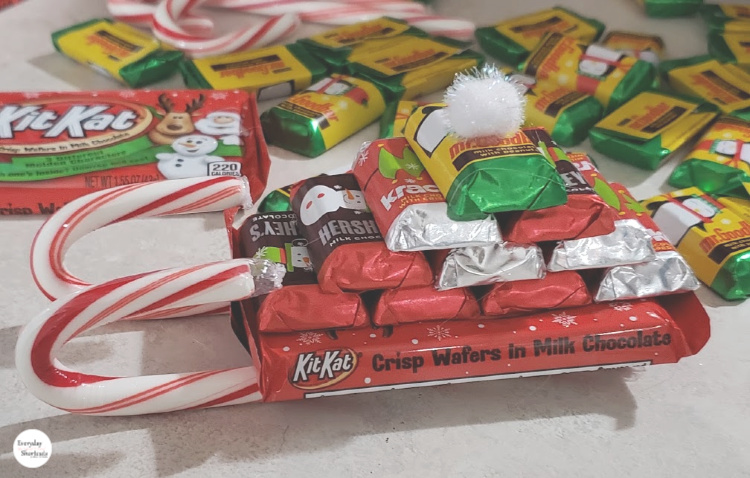 Add a dab of glue to the pom pom and place it on top of the single miniature candy bar.
Remove any access glue strings.
Attach a gift tag to the front of the candy sleigh by wrapping it around the candy canes.
Note: You can also wrap a ribbon around the pyramid and top it with a mini stick-on bow like it's a gift. And if you can find a miniature Santa, you can glue him down to the front of the sleigh.