Is there anything cuter than this Mini Gumball Machine Christmas Tree Ornament? It's so dainty and makes the perfect DIY gift for anyone this holiday season or party favor for a birthday party.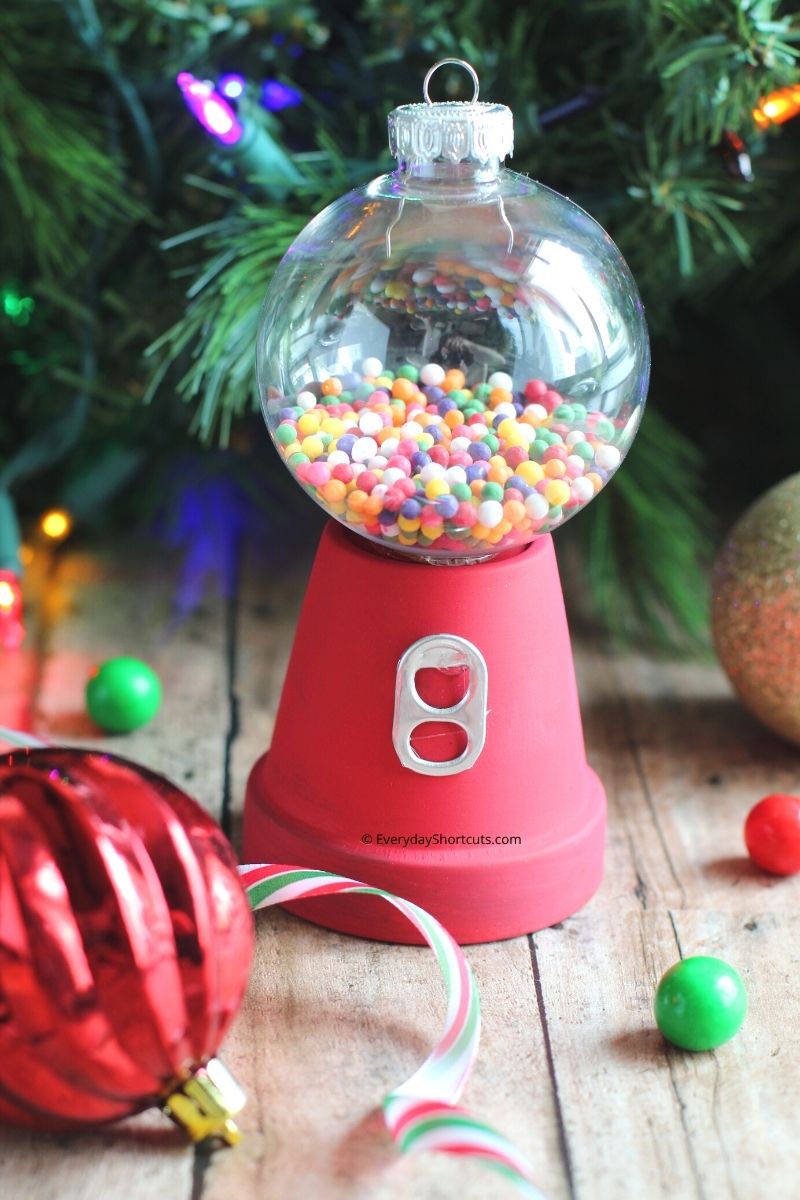 I also think it would be perfect for teachers to do a craft with the whole classroom as it would be inexpensive to do. Plus, the kids could take them home and hang on the Christmas tree or give as gifts to their family.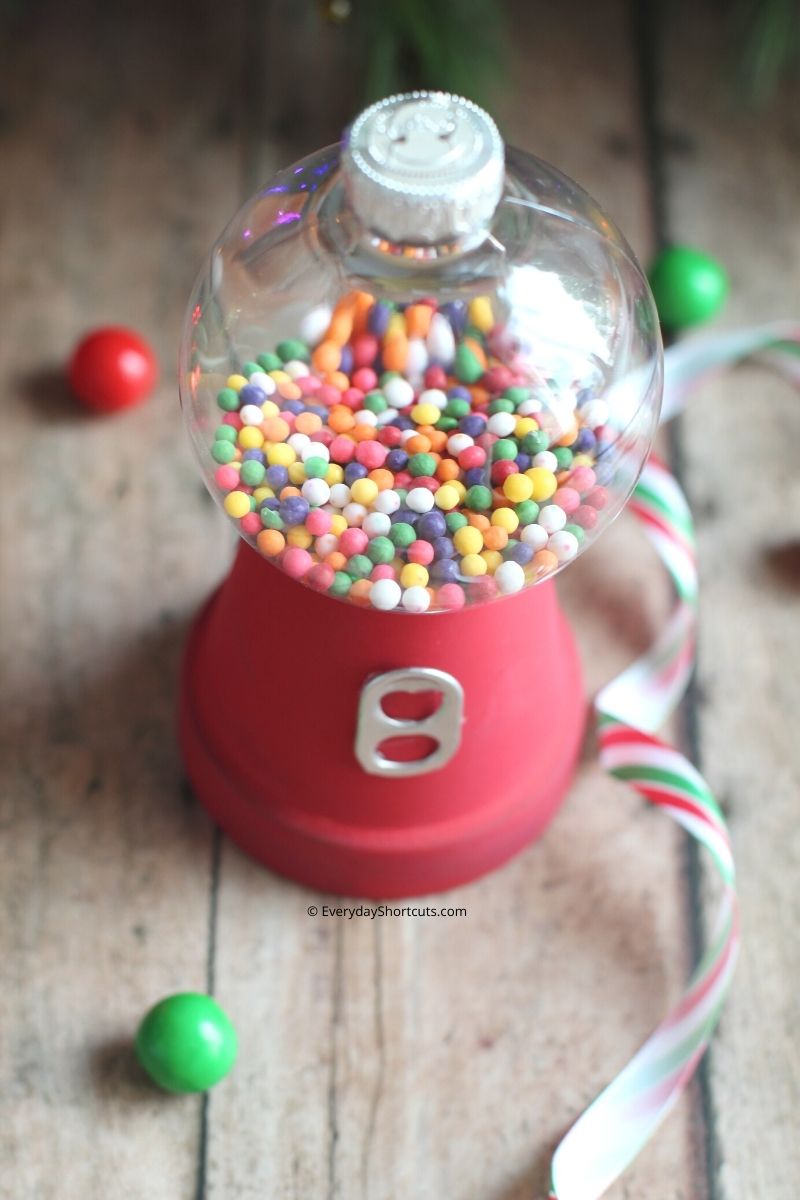 All you need is just a few supplies (most if not all can be found at Dollar Tree or online) and your Gumball Machine Christmas Tree Ornament will be done in no time. Happy Crafting!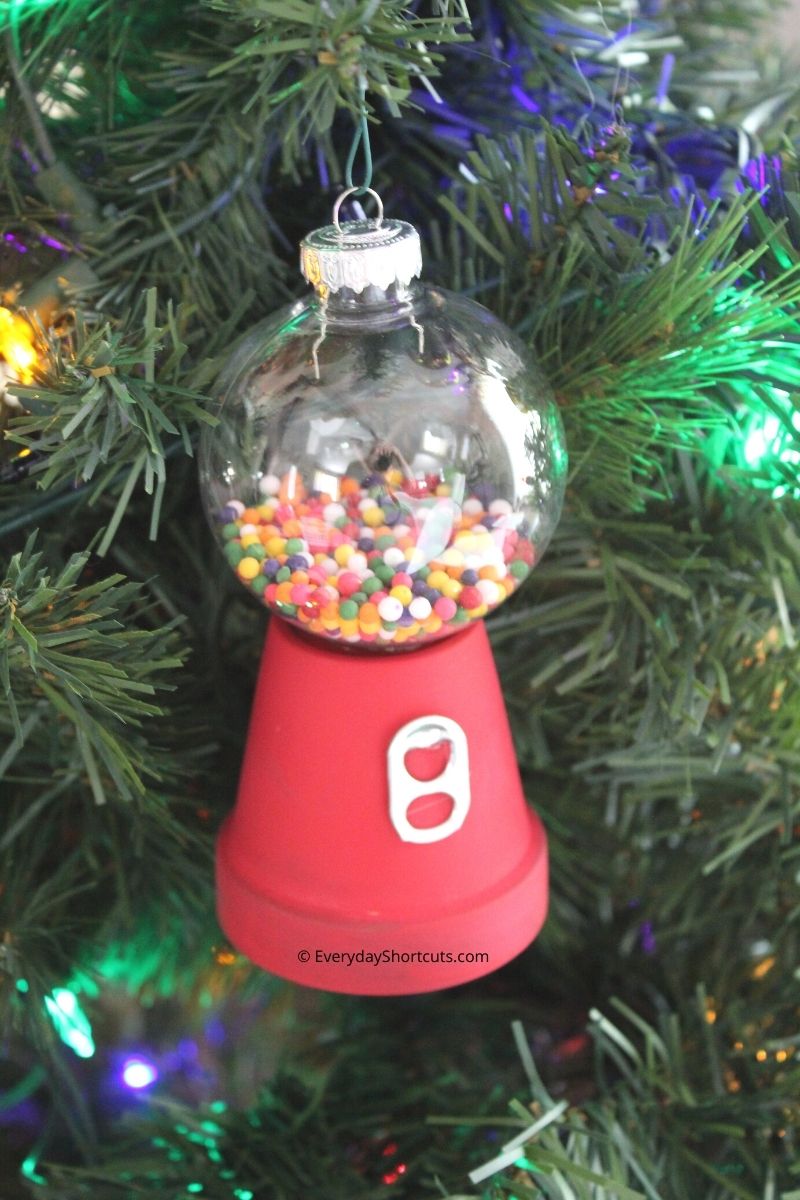 A Few Tips & Variations
If you can't find sprinkles, you can also use pompoms or something similar.
No small terracotta pot, no problem. Just use a red plastic disposable shot cup or solo cup instead.
If you don't have red acrylic paint, you can also use red spray paint for the terracotta pot.
If you don't have a soda can tab, you could paint or draw a coin slot and turn handle.
Make sure all glue is dry and everything is secured before hanging.
Use a sturdy metal ornament hook to hang the gumball machine ornament from tree. It will be a bit heavy and could weigh down a branch. May need to combine a few branches to hang it securely.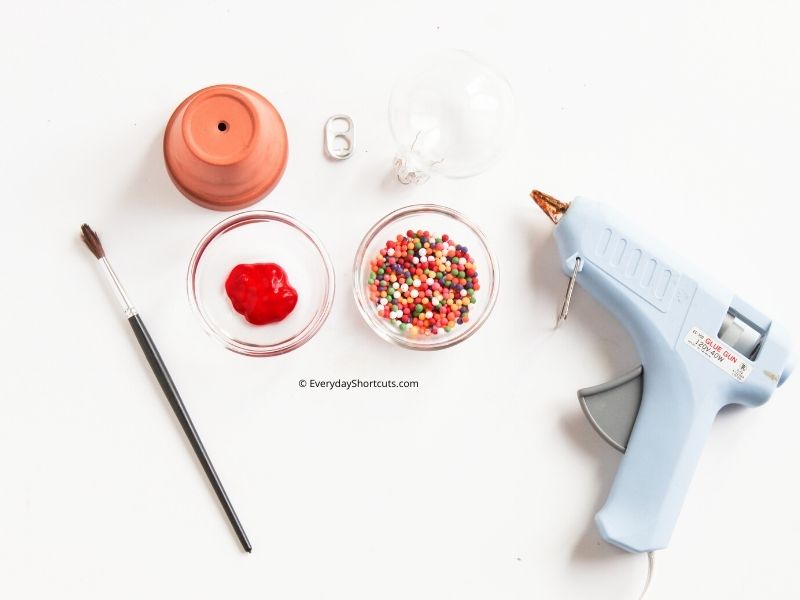 Supplies Needed
Small terracotta pot
Small clear plastic ball ornament
Jumbo multi-colored nonpareils sprinkles
Red acrylic paint
Paint brush
Soda can tab
Hot glue gun
Ornament hook
How to Make a Gumball Machine Ornament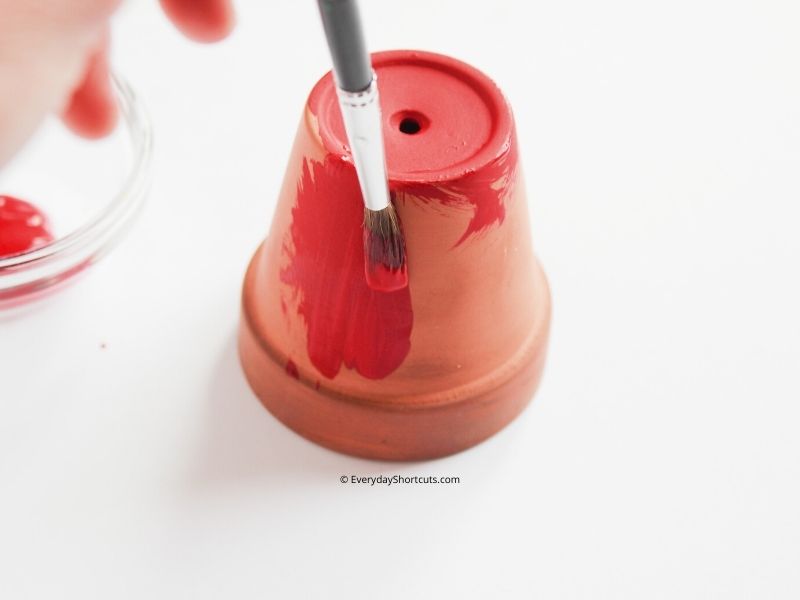 Paint the terracotta pot red and allow it to dry completely.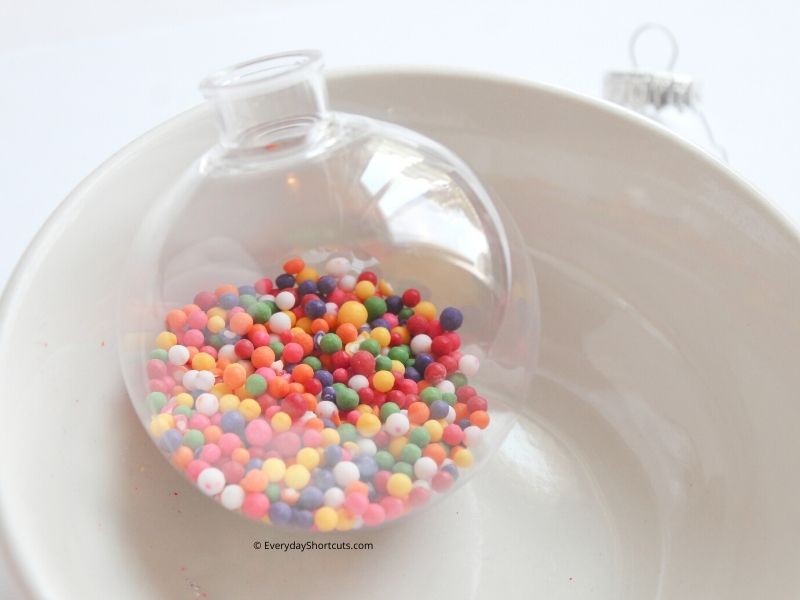 Remove the top from the plastic ornament. Place the ornament in a bowl to catch any extra sprinkles. Pour the sprinkles inside then place the top back on and set aside.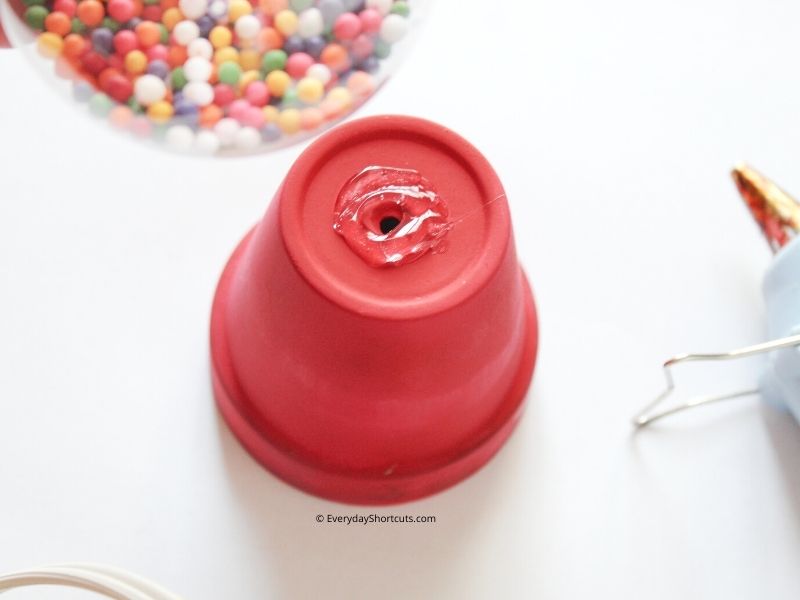 Once the red painted pot is dry, place it face-down and use a hot glue gun to add a thick circle of glue in the center. Immediately place the bottom of the filled ornament on the glue.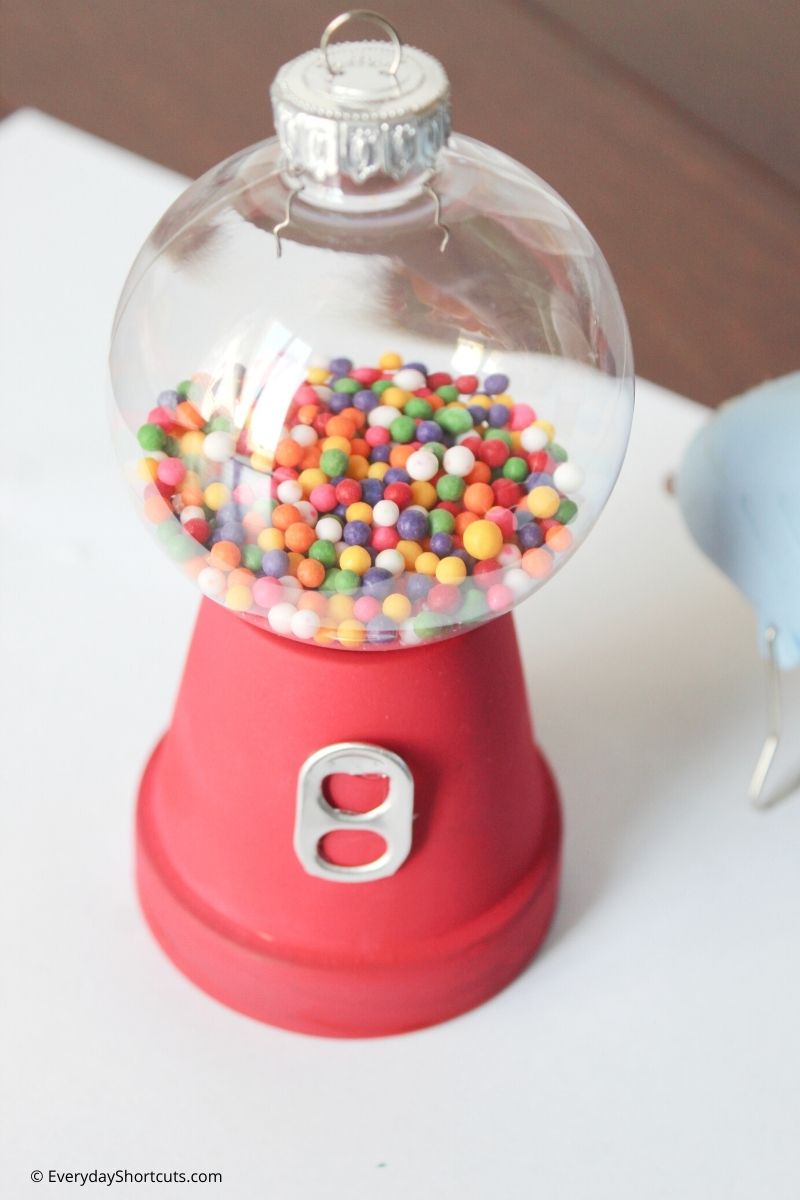 Add a thin layer of hot glue on the back of the soda can tab and place it centered on the side of the pot.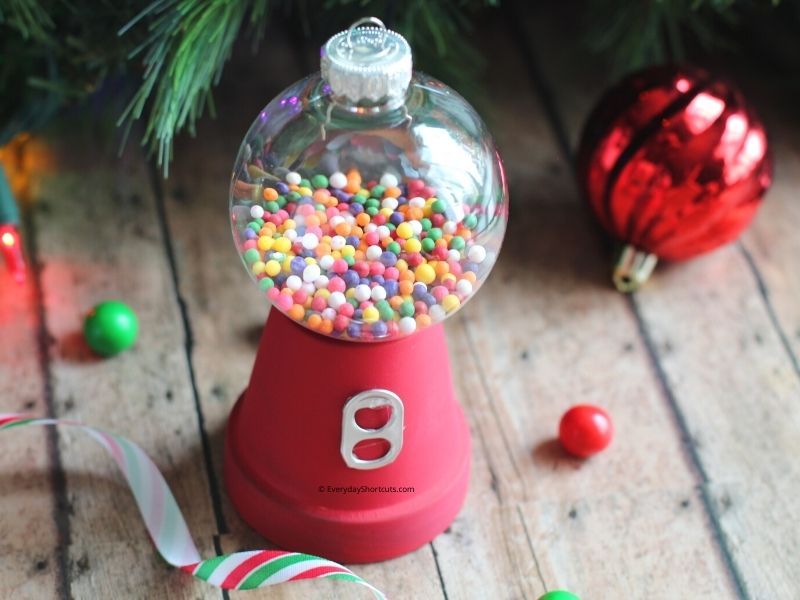 After the glue is set, add a ribbon or ornament hook to the top and hang on your Christmas tree or give as a beautiful handmade gift!